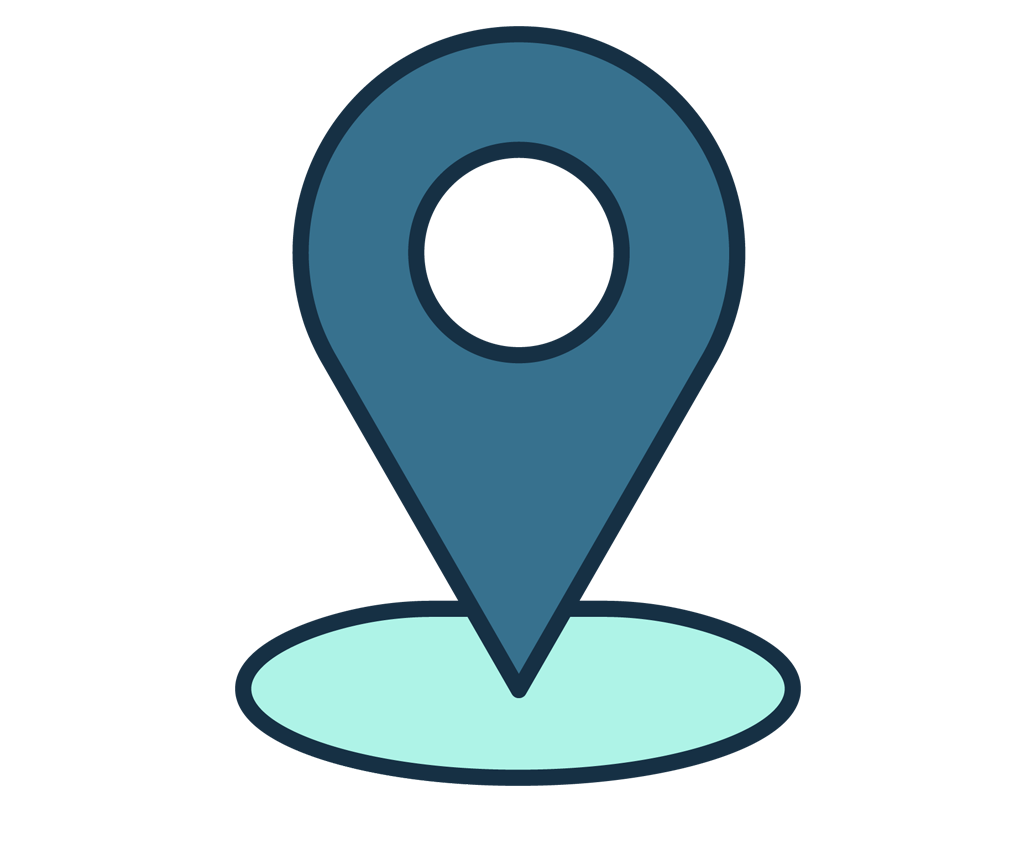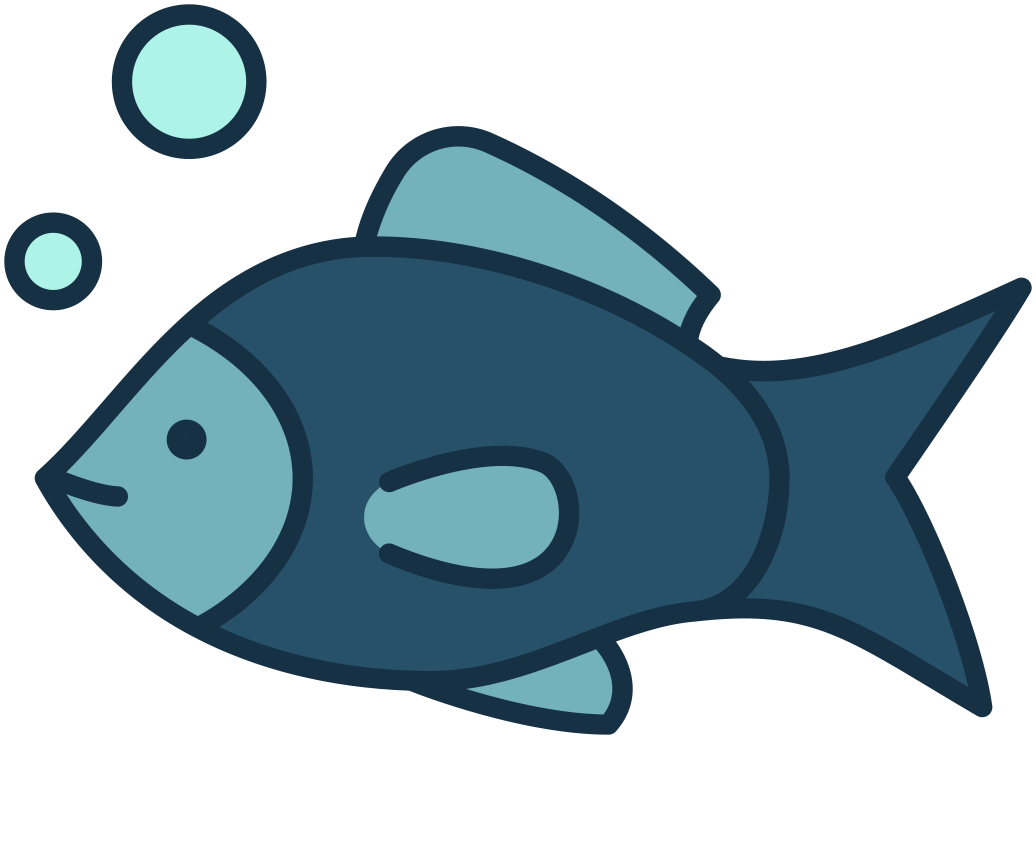 Season
All Year (varies by fish species)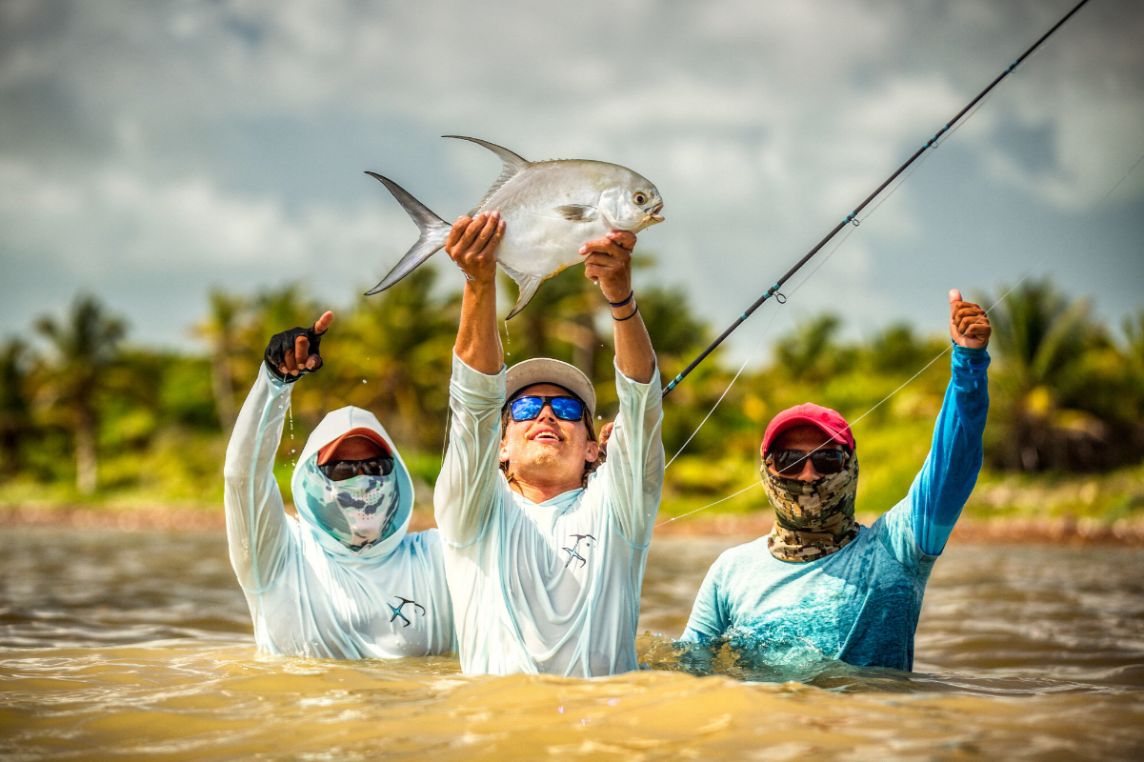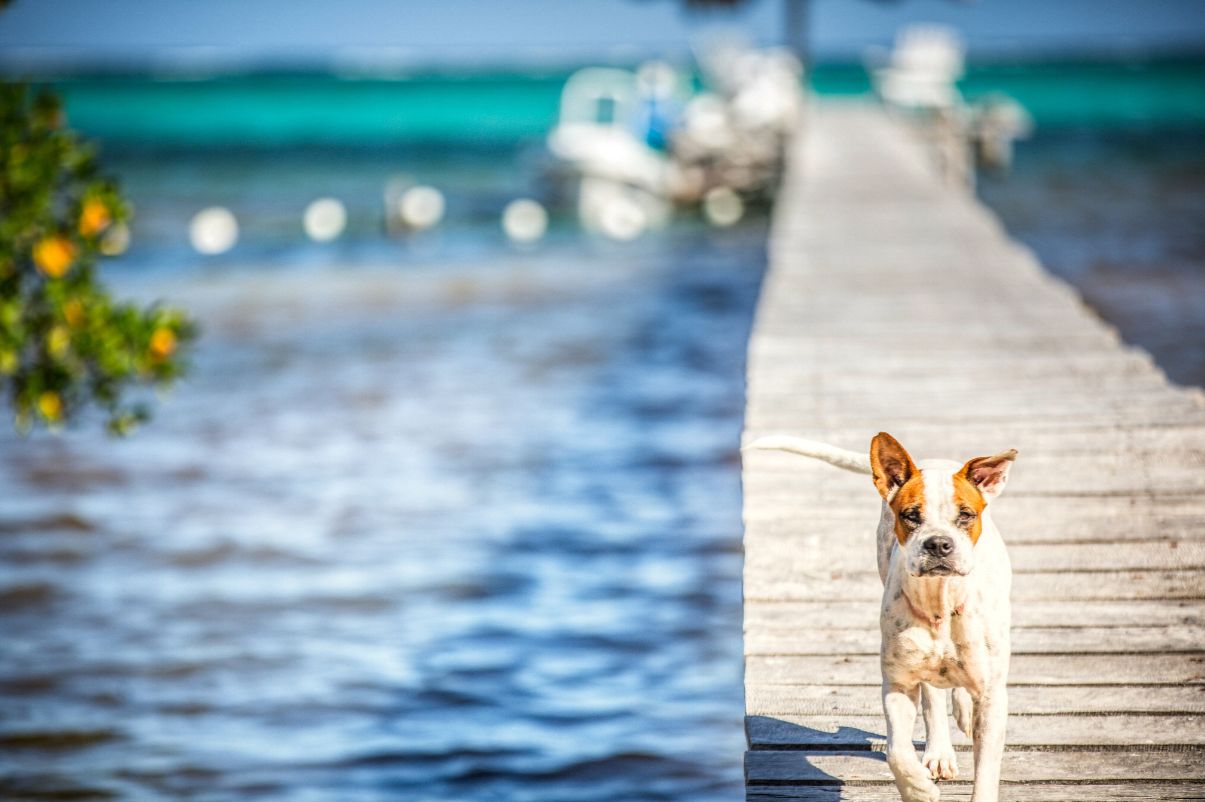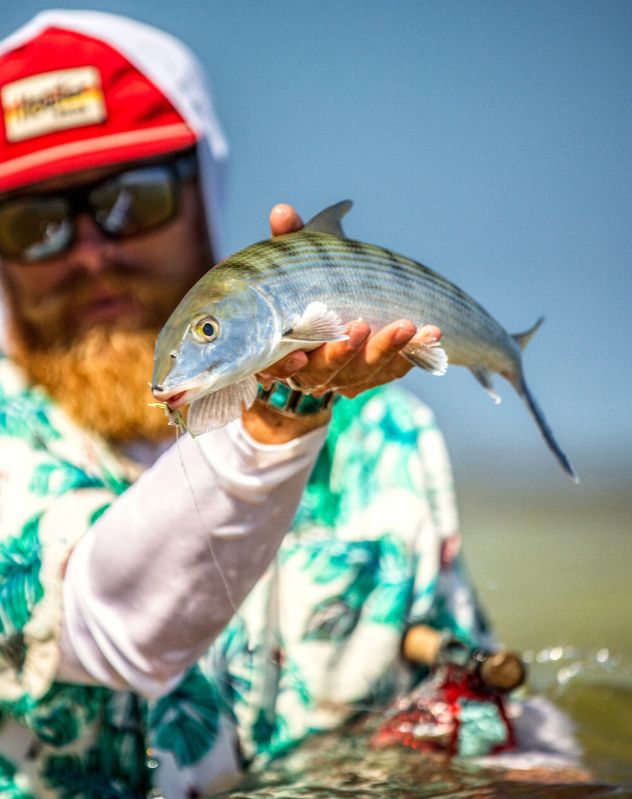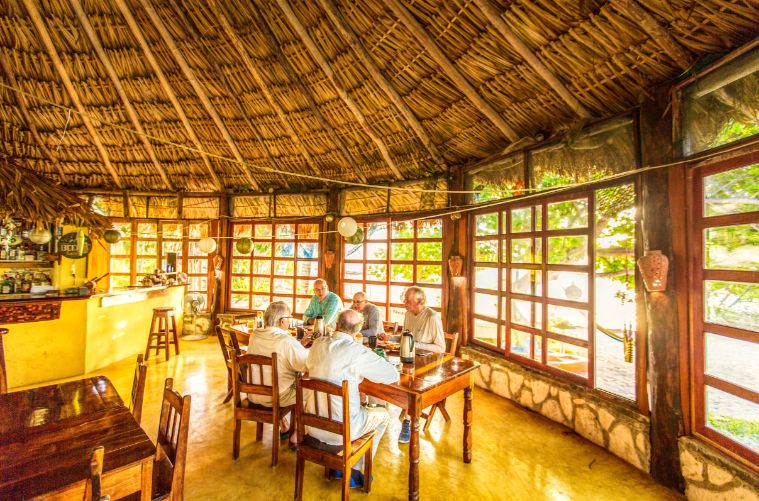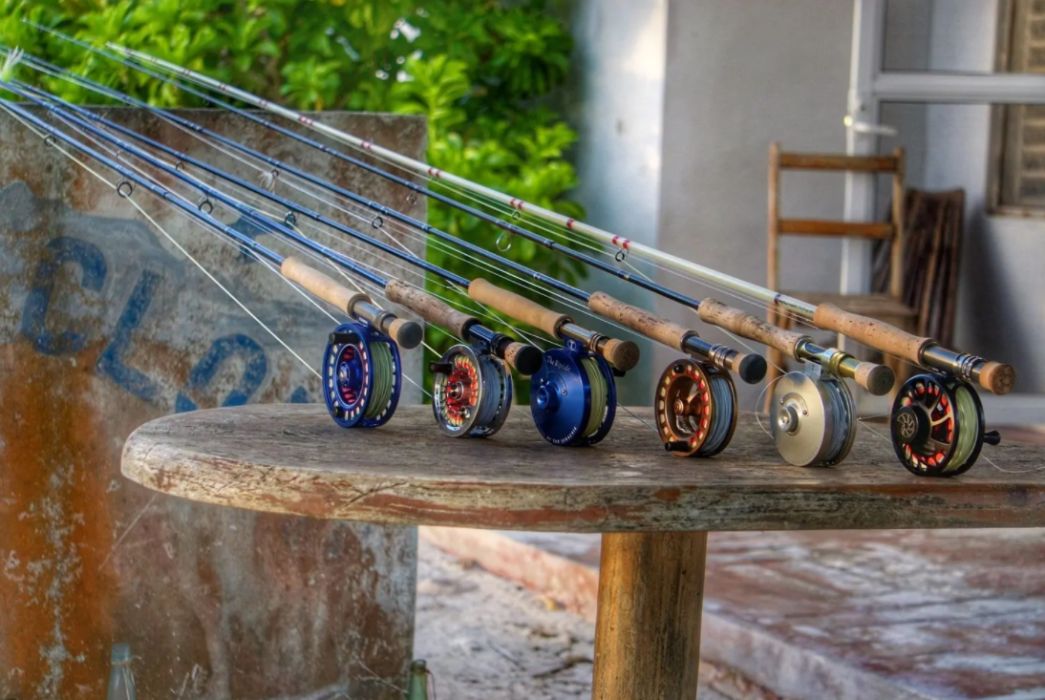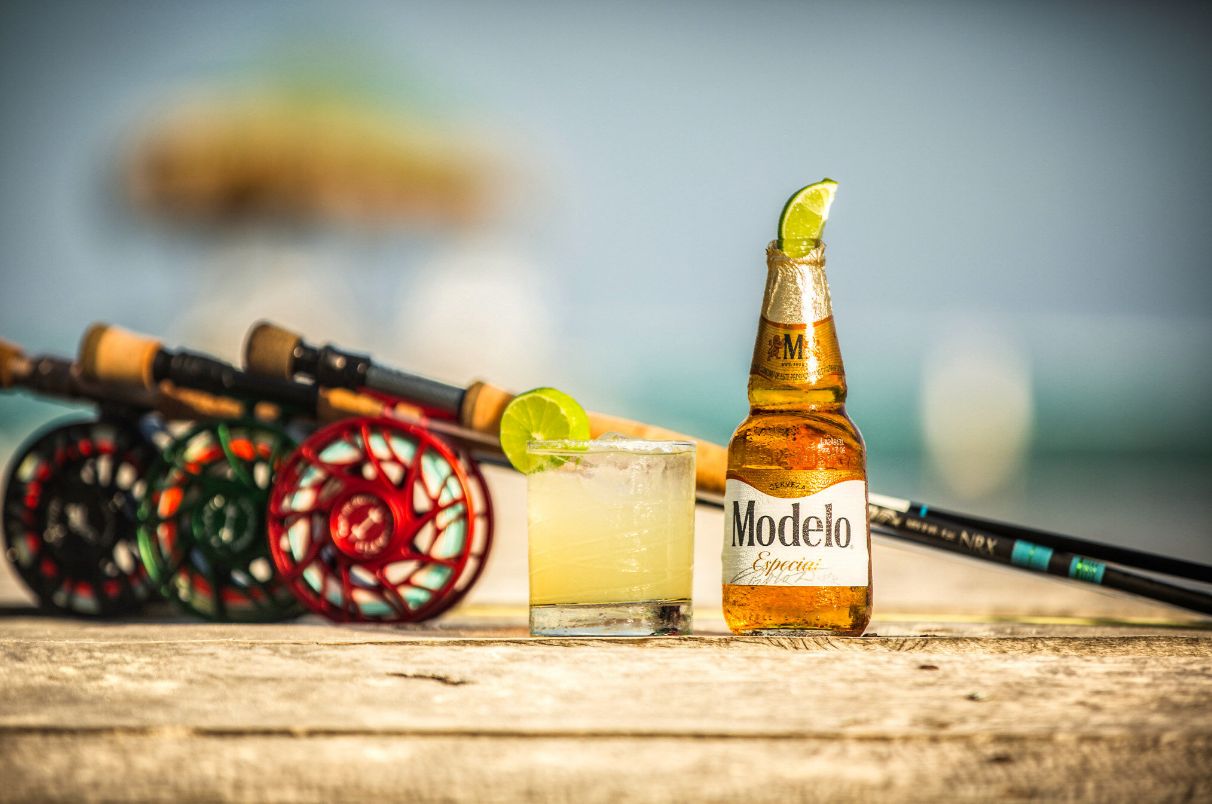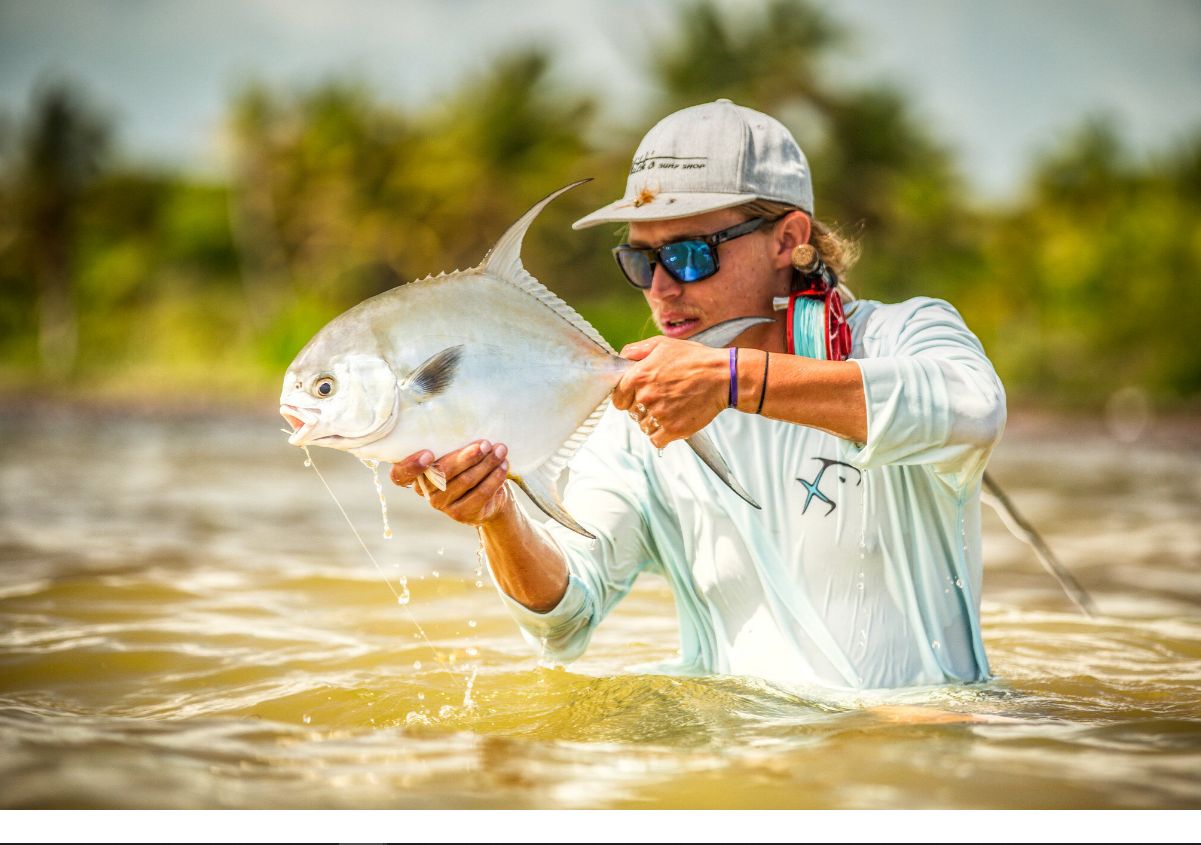 Xflats Lodge, Xcalak-Mexico
The village of Xcalak is located on the southernmost tip of the Yucatan Peninsula along the Caribbean coast of Mexico. Tucked along the world-famous Chetumal Bay, the Xflats at Tierra Maya's six beachfront suites are elegantly furnished retreats with stylish Mayan décor, breezy exterior terraces, and dotted with tropical hammocks for guest to relax in the ocean front aromata. Our suites offer our guest a comfortable space to put your feet up after a long day of exhilarating fly fishing.

We cater to the serious saltwater fly angler while also offering numerous daily tours and activities for our non fishing clients. Our property stretches over 150 ft of remote beachfront where permit and bonefish are daily visitors.

Our 200 ft pier lies in the center of the property where you will be picked up by your guide for the day. Spend your mornings, afternoons, or days off on the pier waiting for the inevitable visit of many local species of fish.

The Flats sets itself high above the standard set at most fishing lodges and prides itself on the complete guest experience. We are professional and polished while remaining rested and relaxed
You've been fishing the flats all day, you're spent from the concentration, physical exertion and adrenaline spikes, and you want to return to a cool, comfortable spot where you can put your feet up and savor the day overlooking the sea, welcome to the Xflats.
Learn more about
Xflats Lodge, Xcalak-Mexico
Click through to get details on the water, seasons, guest accomodations, and rates.
Each morning after breakfast at the hotel, you will be picked up at the dock and you will meet your guide and board your boat. Start times are typically around 8:00 AM and return around 4:00 PM. The fishing grounds are less than 30 minutes away.

The Fish of "The Flats"

The fishery of Chetumal Bay is a picturesque shallow water flats fishery. Our main area of concentration lies in the back bay located directly behind Xcalak. The boat ride to the fishing grounds lies less than 30 minutes away. Our two main targets are that of permit and bonefish. If you have ever wanted to chase permit there might not be a better place to do so. The Chetumal Bay fishery has been proven as one of the most reliable and consistent permit fisheries and its uniqueness in many ways makes it one of the best places to chase permit in the world. The fishery of Chetumal Bay has long been a hot spot for permit and with the Navy's construction of the Zaragoza Canal in 2002 a fish super freeway has been installed bringing in large numbers of permit to the Bay and increasing the daily water exchange and supporting a healthy populations of shrimp and crabs. Water depths range from less than 1 ft to over 5 ft and much of of opportunities allow for us to get out of the boat and chase fish on foot. Opportunities for Barracuda and Jacks are also provided on a daily basis. The fishery also supports opportunities for Baby Tarpon and Snook with most of our chances at these species being in the small local lagoons.

We recommend all leaders be fluorocarbon. We recommend over-lining all of your rods up to 10 weights. 8 & 9 weight rods will cast and load better in the conditions you will most likely face while in Xcalak. If you were to bring one rod to Xcalak, make it an 8 weight if you plan is to chase mainly bonefish and some permit. Make it a 9 weight if you want to chase mainly permit and some bonefish. You are completely covered to fish for most all species we will encounter if you were only to bring an 8 & 9 weight. You can bring a full selection of 7-10 weight rods to cover any and all species, but an 8 and 9 weight would have you covered in Chetumal Bay

Permit

Considered by many as "the holy grail of fly fishing", permit are an addiction that is well fed in the waters of Chetumal Bay. If you enjoy the thrill of the hunt, you'll enjoy chasing permit. The number of opportunities you will typically get fishing in Chetumal Bay help increase your odds greatly.

If your main goal is permit I recommend starting our day on the water as early as possible. The first few hours of each morning are prime permit hunting time with typically calmer weather which helps in spotting tails and seeing waking fish along with the fact that this is the first opportunity for the fish to start eating again. As the day progresses the hunt for permit does not stop. Again, if you are committed to catching a permit, we will do it all day. A light to medium wind is preferred which allows for us to get a little closer to permit for the wave action helps camouflage the movement and sounds coming from us and the ponga. Here is where your casting practice will pay huge dividends.

A permits behavior changes a lot when it leaves the comfort of its home in deeper water and moves in to the shallow of "the flats". Permit are know to convey a nervous, frantic attitude while on "the flats" for a bit of their comfort level is gone. The only reason they have come to "the flats", is to feed. Their amazing eyesight and four nostrils allow for them to get a good close inspections of your fur and feather presentation. Permit will regularly swim directly up to your fly and do a thorough inspection before deciding NOT to eat it. Your patience and calm at that point is absolutely critical. The best thing you can do when a permit refuses your fly is simply present it to them again. Or, if time allows, change your fly and hope for another shot at the fish.

Here in Chetumal Bay I like to use a slow stripping method of fishing for permit with our fly focus mainly on Mantis Shrimp patterns and fleeing crabs. Many of our encounters with permit allow for us to place the fly close to the head of the fish, and make a slow stip away from the fish. Permit will strike while your fly is sinking but only if it sees it, so it's best to cast close to the fish. A slow strip of the fly (Think Shrimp or Crab) gives us direct contact to the fly and allows for the angler to become aware of any pressure indicating the permit has eaten the fly.

We like to do a lot of wading to permit whenever possible. When the opportunity arises where we have spotted the fish at a long enough distance, we like to allow for our angler(s) to exit the boat (in 2-4 feet of water) and approach the permit on foot. Chasing Permit on foot does two things – 1 – allows us to get much closer to the fish (15-30 feet) and – 2 – often allows for multiple shots at the fish.

Permit fishing in Xcalak exists on a year round basis. Good weather and cooperative fish ("Happy Fish") tend to be the decisive factor in success on any given day. Mix that with a little skill and a lot of luck and you chances are even better. "Luck favors the prepared". Permit are a fish of Murphy's Law and if you aren't ready, there they will be.

While the permit are truly around all year, there are some months which tend to be seasonally better due to the wind factor. April through August are prime time for permit opportunities but you will be counting on weather (Wind and Rain) to be on your side for we are also entering Hurricane Season at this time. When you book a trip during this time and the weather gods are in your favor, odds are you will be getting the best permit opportunities you have ever had. October to end of November are also prime months and are quickly becoming the official start to the fishing season.

If there is one thing you must due in the pursuit of permit, it is not giving up. Time spent fishing for permit increases your chances day by day. If you are an optimist, a little stubborn and known to not give up easily, you'll make a good permit fisherman.

Bonefish

Arguably the most sought-after of all saltwater fish the bonefish could be called the pound for pound champ of the saltwater flats. The ice breaker for many people on their first saltwater fly fishing trip and the fish that ruins many trout fisherman is indeed the bonefish. In the waters of Chetumal Bay, you will chase bonefish on multiple flats, bays and lagoons. The bonefish here average 2-4 pounds but larger fish are available. We are continually searching back bays and lagoons for their presence. Each year we see and catch fish approaching the 10# mark.

We will bonefish from the ponga and also wading in areas we know they are in to an area where we believe we will see cruising, waking & tailing fish. The object is to get our fly in front of the bonefish's projected path, and move it in small twitchy (Think shrimp) strips and watch the bonefish's reaction. As opposed to a lot of permit fishing, you will see the bonefish eat your fly and with a decent to good presentation, they will actually eat your fly – STRIP SET!.

Tarpon & Snook

Here in Chetumal Bay and the surrounding lagoons we have limited access to mostly Baby Tarpon in the 5-20# range. Our fishery exists around cenotes & blue holes in the bay along with surrounding lagoons. If you are hoping to have a shot at some of the large (100#+) migratory tarpon that move through the area then plan your trip in early June to end of July where spots in the bay and ocean front are regularly visited by the migrating fish.

The best times for snook would be from mid-December trough February which coincides with the snook migration. During this time we find snook along some mangrove shorelines and also cruising "the flats". The local lagoons have a resident population of snook year round as well.

Barracuda, Jacks, Snapper, Trigger Fish, Boxfish and many other species live in the waters of Chetumal Bay.
Xflats Lodge– Paradise in Xcalak, Mexico
Ideal for a fisherman's getaway or family vacation, the lodge's beachfront suites carry an authentic Mayan style. These extraordinary suites feature expansive patios, a spacious bathroom, and living area that looks onto the bay. Each room offers a up to eight rod racks for your fully rigged setup.

Tierra Maya features six spacious and tastefully decorated oceanfront suites each with their own beachfront, balcony, overlooking the breathtaking expanse of the Mexican Caribbean. All guest suites are provided with 24 hour electricity, ceiling fans, purified drinking water, refrigerators in three of the six oceanfront suites and full kitchens in the Lux Apartment and the OFF-the-Beach Studio Apartment. Each one of our accommodations includes daily housekeeping service. Mother nature almost always provides a moderate, cool ocean breeze to keep things cool and comfortable.
At the lodge you will enjoy three meals per day. Breakfasts vary and are full fare with hardy portions. Lunch is almost always on the flats.....between casts. Four course gourmet dinners are excellent and include a full range of seafood, local fare, and more traditional foods.

Savor the Flavors of the Chetumal Bay

The Xflats at Tierra Maya is known village-wide for its exquisite cuisine and rustic beachfront settings. Whether you are savoring local cuisine or a more casual toe-in-the-sand vibe, you'll enjoy our authentic local specialties and favorites, prepared and served in a restaurant that showcases the art of fishing with the companionship of fellow anglers.

Our Restaurant & Bar

Located oceanside, our restaurant features fresh seafood and local cuisine. Guests savior authentic local seafood, while enjoying the companionship of fellow anglers. Breakfast and dinner will cater to the local cuisine as each will complement our daily menu. With or without the accompaniment of sweet oceanside sounds, every meal is a delight, crafted with local produce and spice for your palate.

The Fish Bar does not fall short of historical glory and immortalized pursuits. Adorn on the walls of the bar, guests will find copious entries and objects that share a narrative of the past, from laminated maps to tarpon scales. Each item is designed to be held and examined, as we encourage your interaction. Our environment is proposed for engagement; to share our stories of the seas and talk of tales yet to be. Grab a pint and share your adventures.

Our dress code is very casual, with cover-ups required over swim suits in public and dining areas.

Tying Station

As a homage to our devote fishermen; our lodge has dedicated an area for our guests to leave a memento of their trip. We provide the necessities; such as vice, bobbin, whip finish, and scissors, however, we encourage our guests to bring a handful of their own hooks, thread, and material to fashion your perfect pattern(s).

On Site Amenities and Activities Include

Wifi

Walking/Bike riding distance to town

Daily housekeeping

Bike rentals (free)

Ocean Kayaks (free)

All Meals – Breakfast and dinner at on site restaurant. Lunch provided on the boat

Gourmet Food
To reach Hotel Tierra Maya, you would fly into Cancún International Airport (CUN). From the airport either rent a car or have pre-arranged a shuttle service to transport you to Hotel Tierra Maya in Xcalak. Driving from Cancún International Airport will take about five hours to reach Hotel Tierra Maya. We recommend stopping halfway in Tulum for a lunch stop.
2 Per Room / 2 Fishing (Prices per person): 1 Per Room / 1 Fishing (Prices per person):

7 Nights Lodging / 6 Days Fishing $4,195 each. 7 Nights Lodging / 6 Days Fishing $5,900 total

6 Nights Lodging / 5 Days Fishing $3,895 each. 6 Nights Lodging / 5 Days Fishing $5,400 total

5 Nights Lodging / 4 Days Fishing $3,595 each. 5 Nights Lodging / 4 Days Fishing $4,900 total

4 Nights Lodging / 3 Days Fishing $3,295 each. 4 Nights Lodging / 3 Days Fishing $4,600 total

3 Nights Lodging / 2 Days Fishing $2,995 each. 3 Nights Lodging / 2 Days Fishing $4,300 total

All rooms are based on double occupancy unless otherwise noted. Additional rate for Private Room, add $100.00 per lodging night to Double Occupancy fishing package.

NOTE: Prices do not include taxes, special fees, if any, and are subject to change prior to confirmation with the lodge on availability.

Shuttle Service: Shuttle service is included in the 7 Night Lodging packages booked from Saturday to Saturday ONLY. All other packages and travel dates, the shuttle service is an additional cost. Please contact us for pricing and details.

Additional Days Lodging & Fishing
Additional Day Lodging & Fishing – 1 per room / 1 per boat – $550.00 total per day
Additional Day Lodging & Fishing – 2 per room / 2 per boat – $335 each per day

Recommended Tips And Gratuities
We ask that tipping for our staff and team members be in US dollars.
Guides: $60 – $100 per day per boat
Staff: $20 – $40 per day / per guest.
Shuttle driver: $50 per group

Included In Packages
The number of nights lodging and days fishing as specified in your package, airport reception with air-conditioned, professional shuttle service to and from the lodge (Saturday to Saturday ONLY), all meals, snacks, all bottled water, breakfast juices and coffee, and a guide (8 hours per day) and boat per the specified fishing days in your package. UPDATE: lodging – all rooms now air conditioned!

Not Included In Packages
Airfare to and from Cancun, accommodations outside of the specified package dates, meals during your travels to and from the lodge, fishing equipment, gratuities for guides, staff and the shuttle driver, alcoholic beverages outside of happy hour and travel insurance. Shuttle Service with packages not booked Saturday to Saturday.

Fishing With The Xflats Without Lodging

Not lodging with us but still looking for full and half day fishing rates, please contact us for rates and availability.

Rooms At The Tierra Maya Without Fishing

Not joining us for fishing but still want to stay a night, please contact us for rates and availability.

Immersive, All-Inclusive Paradise on Quintana Roo

The Xflats at Tierra Maya is an all-inclusive experience, all guests will embark from the Cancún International Airport (CUN)*, on our complimentary round trip shuttle service to leave the bustle of the city behind. Our driver will be glad to make a stop in the town of Tulum, approximately half way to Xcalak, to arrange a meal or enjoy an outing per the group desire. Be sure to stop at Rancho KM 5 Hot Sauce shack for a world-renowned hot sauce! A special note; the driver will be happy to make multiple stops along the route for restroom breaks, as our lodge is roughly 250 miles from the Cancún International Airport.

Bookings Policies – Deposits, Cancellations & Refunds

All rates subject to an additional service charge and taxes and rates are subject to change without notice. As a courtesy to other guests, we kindly ask that cancellations and appointment changes be made 120 days prior to your scheduled service to avoid penalties. In cases of severe weather penalties for canceling or changing outdoor activities will not be imposed. A deposit of 50% per person is required to confirm your reservation and remaining balance is due 90 days to your scheduled arrival. A refund of the deposit, less a handling fee of $150 per person will be reimbursed if notice of cancellation is received 120 days prior to scheduled arrival. There will be NO refund for "no-shows," cancellations less than 120 days prior to arrival, or for early departures.

Prices are in USD and subject to change prior to booking.