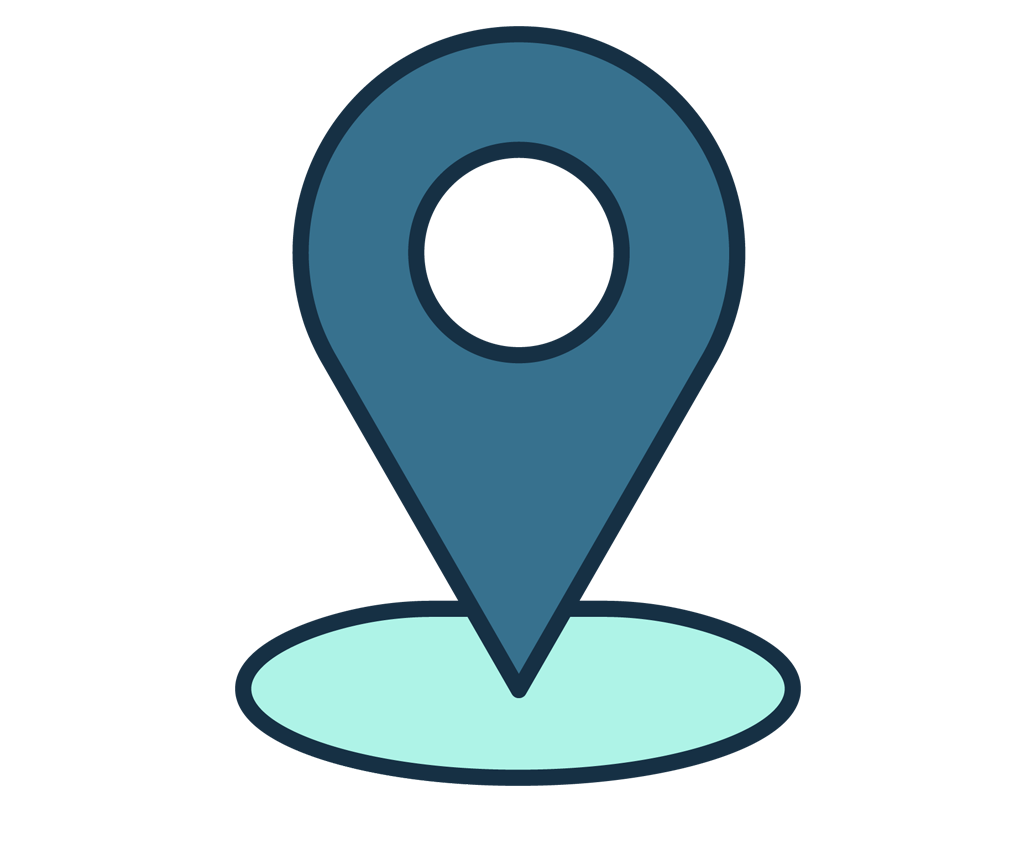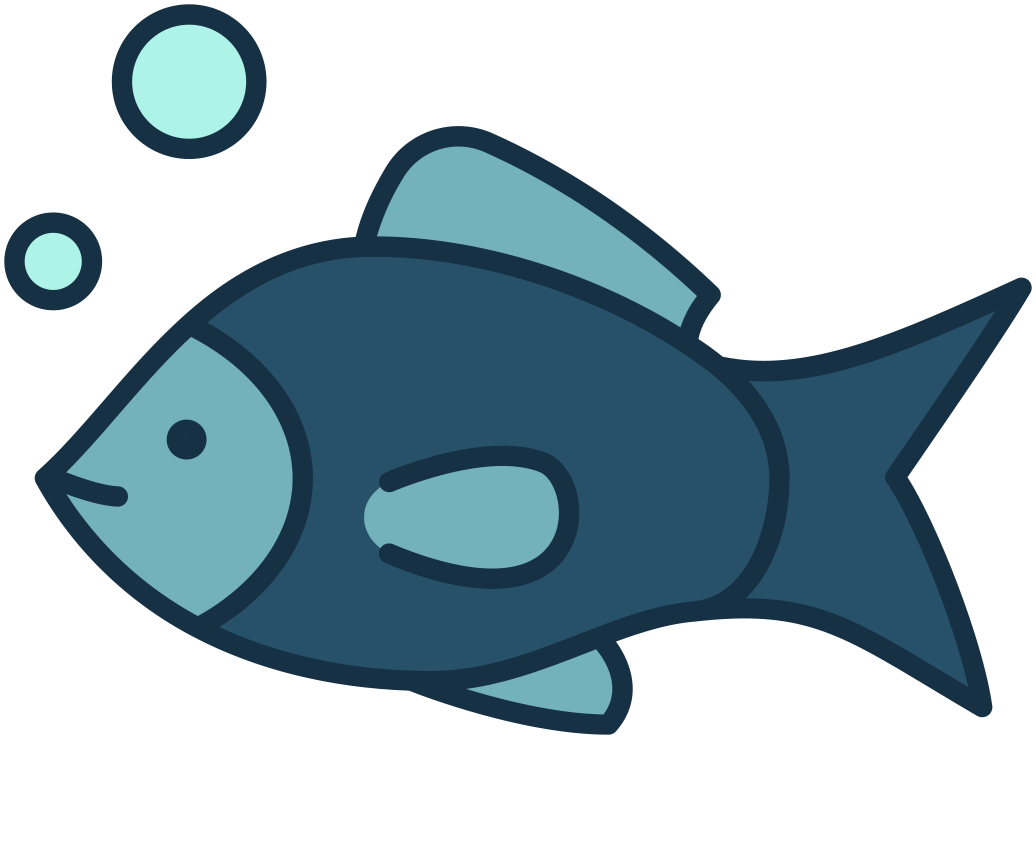 Season
Mid June - September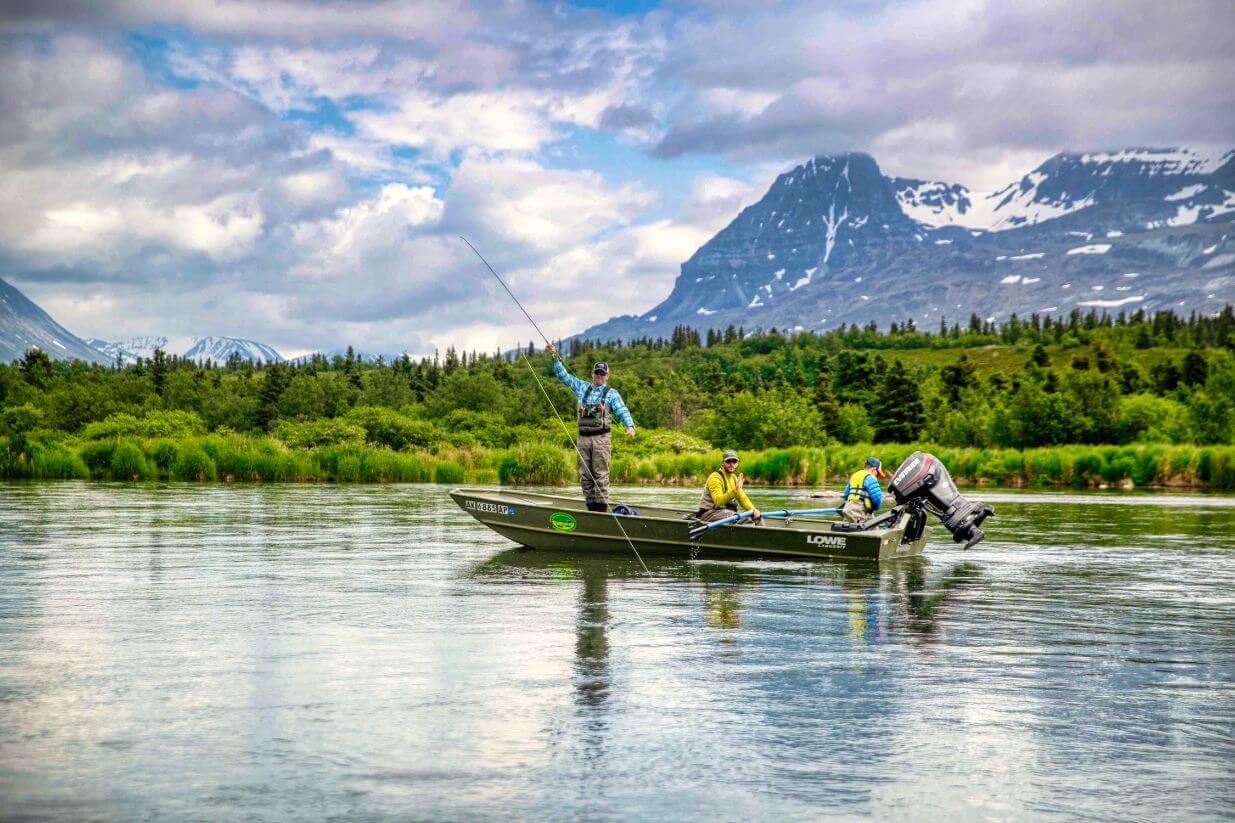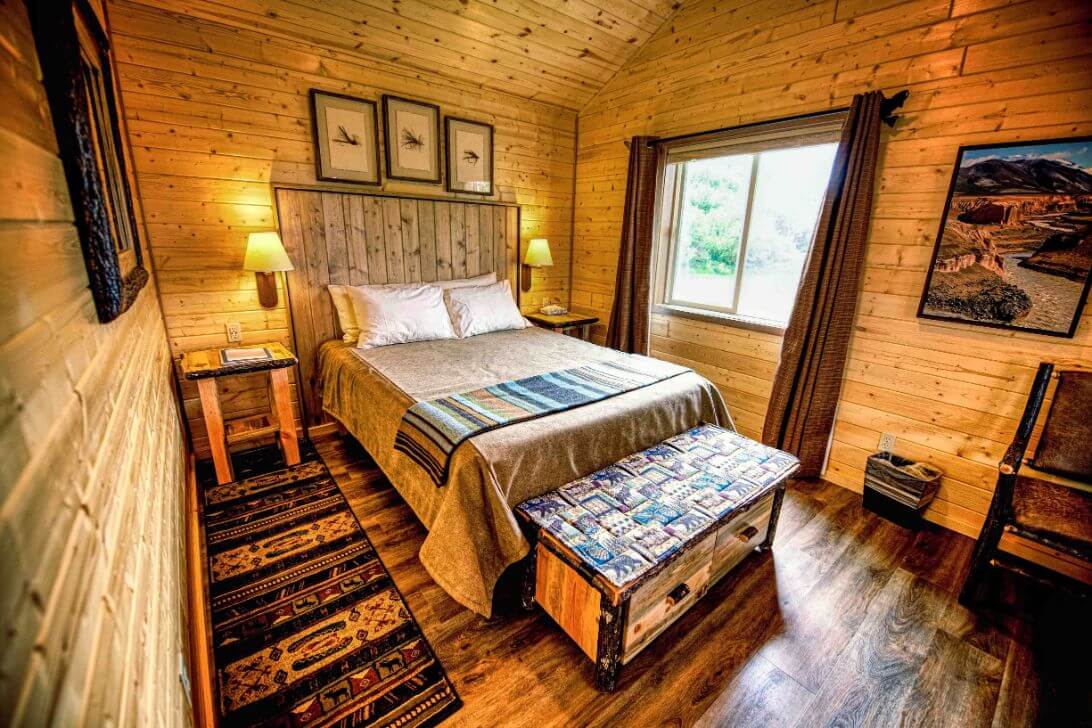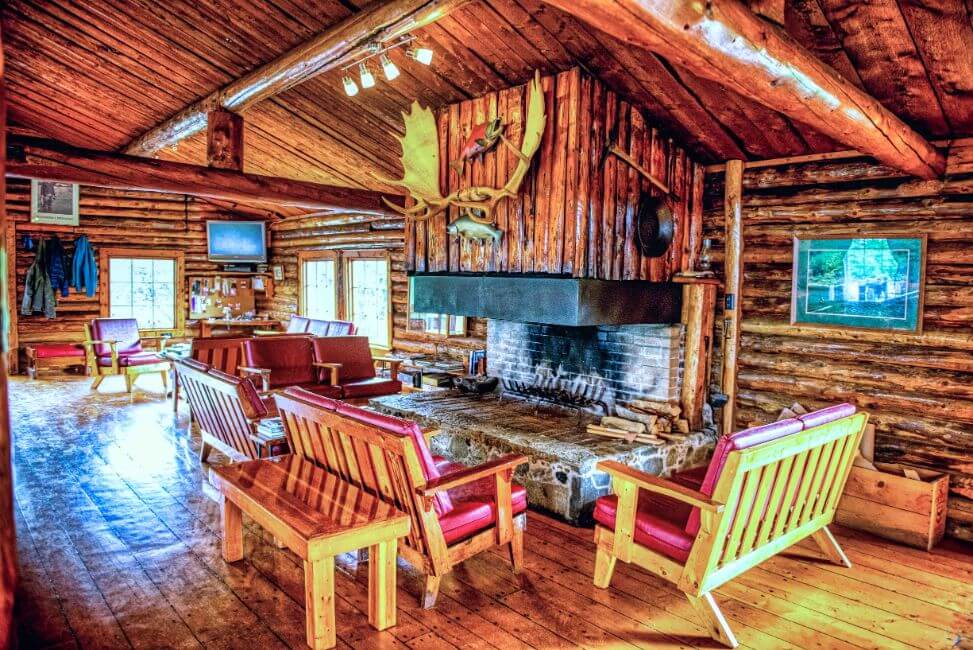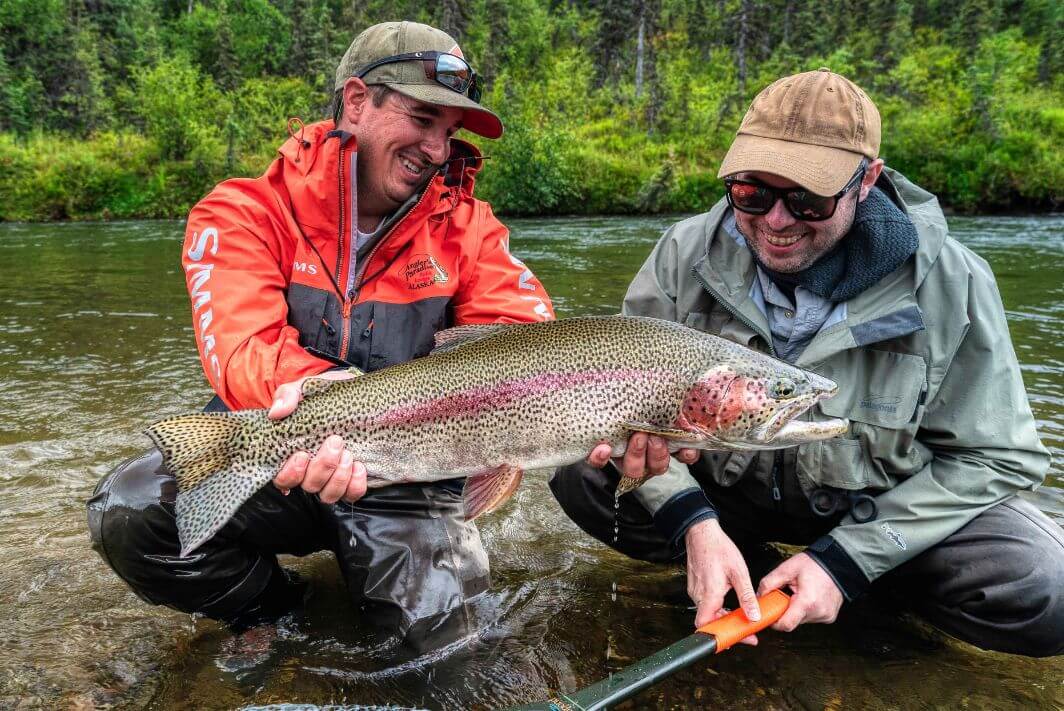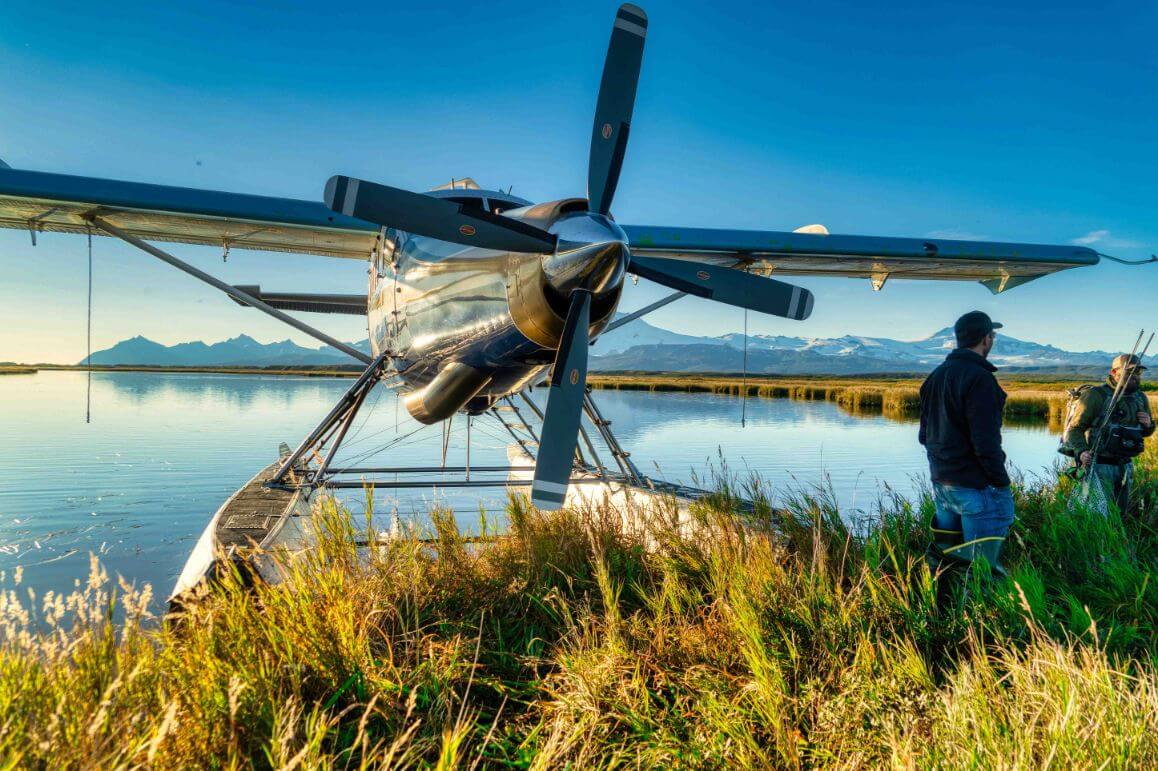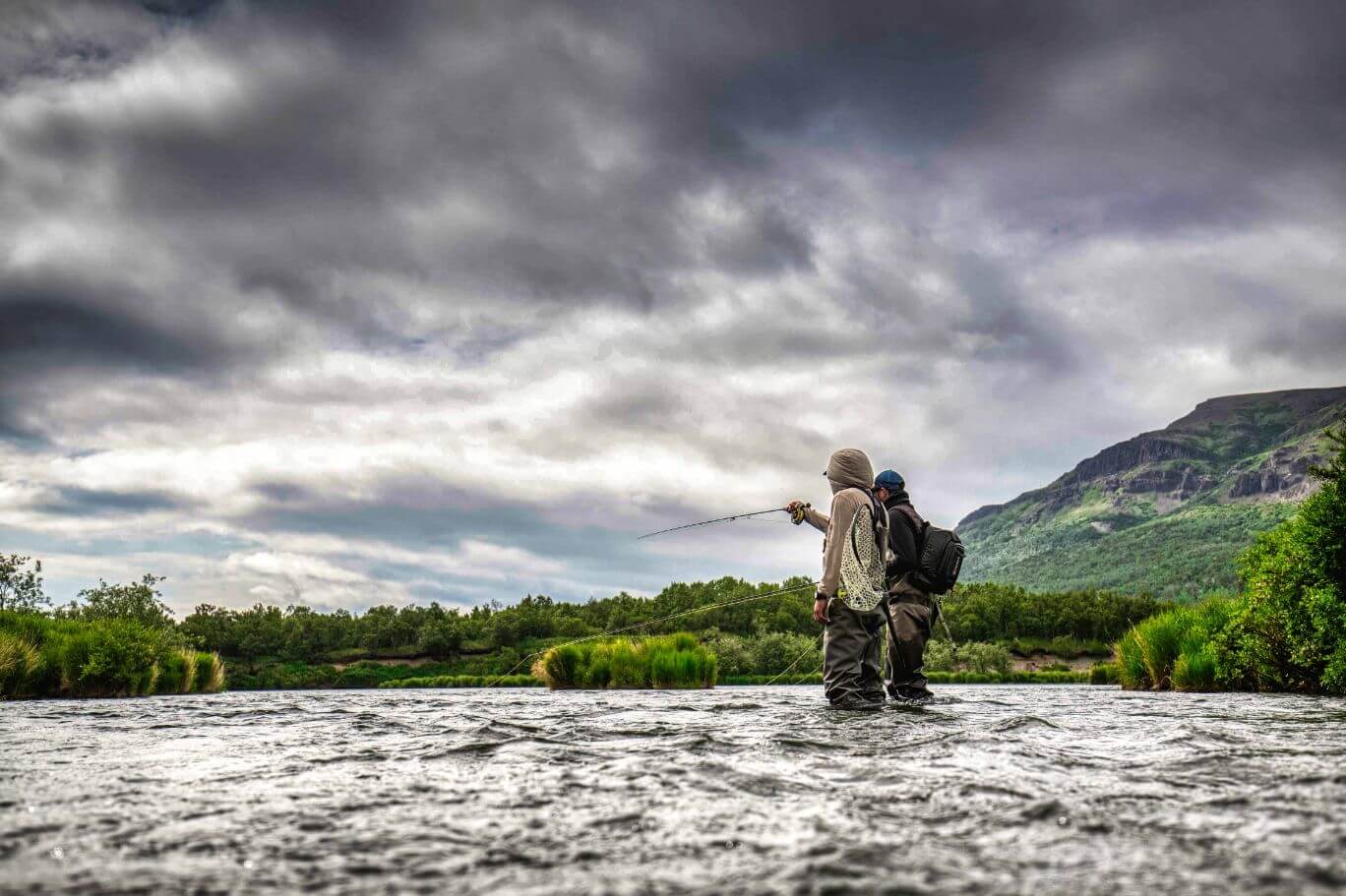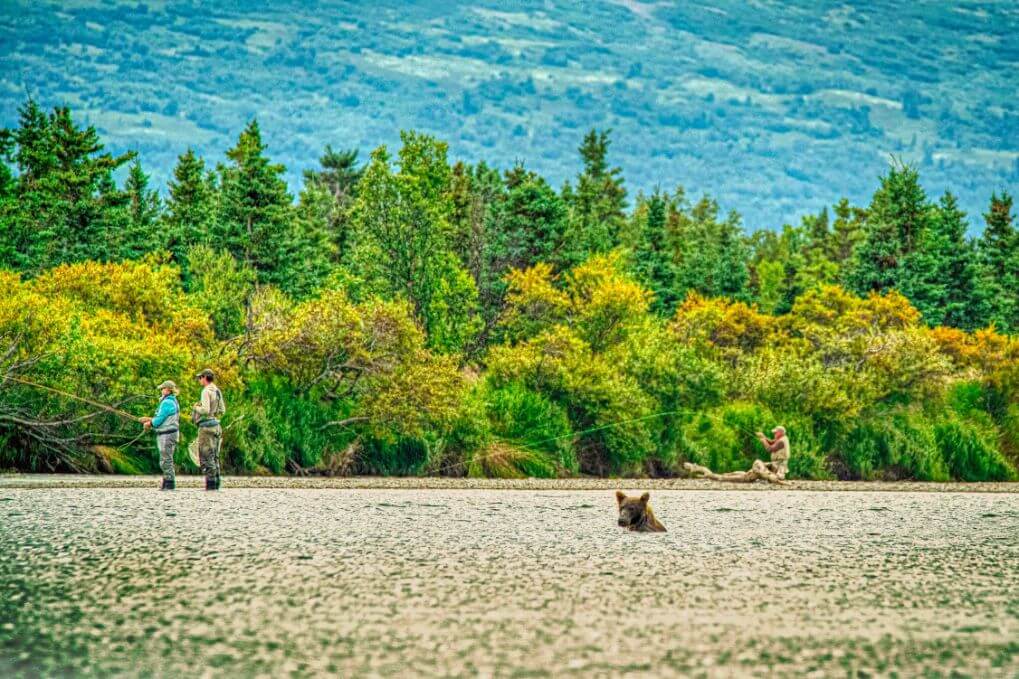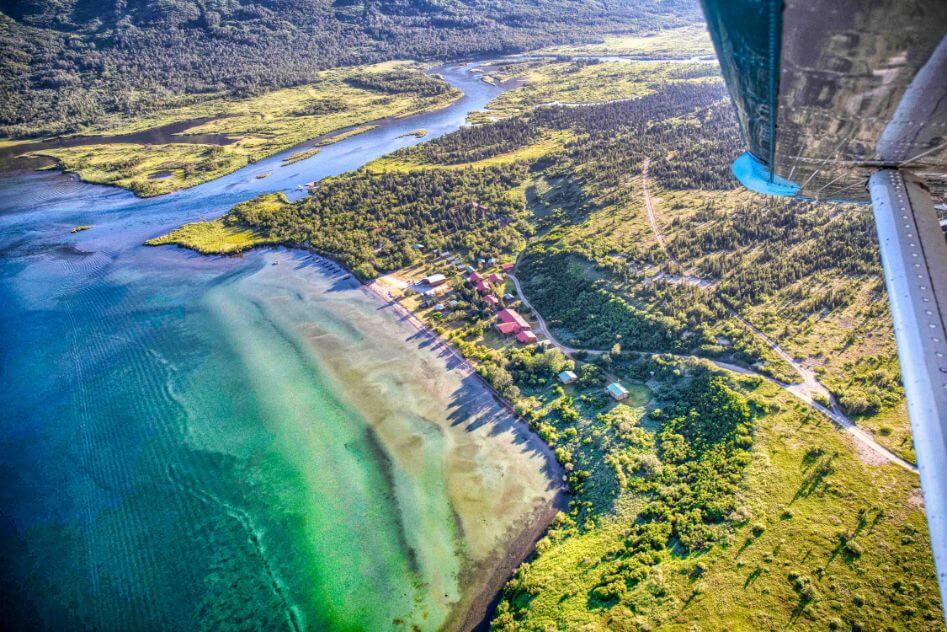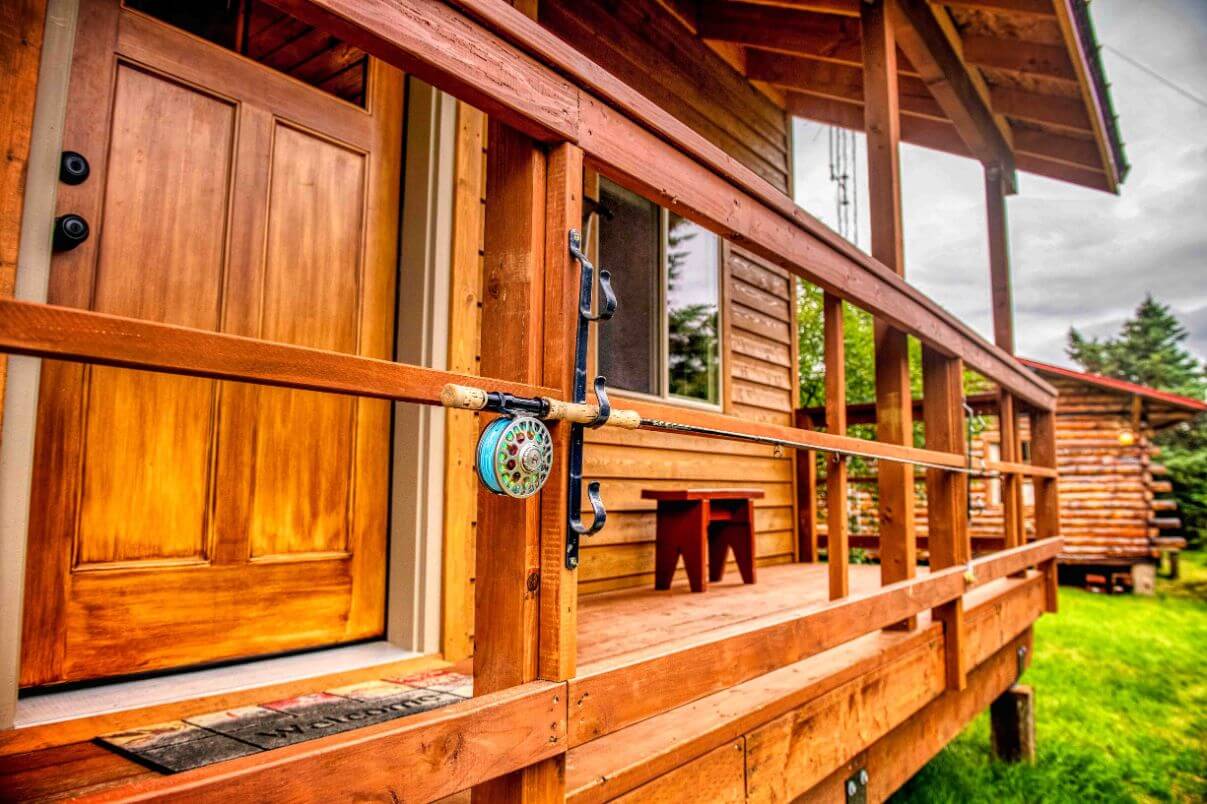 Kulik Lodge, Alaska
Established in 1950 as part of the original Angler's Paradise family of lodges, Kulik Lodge was founded by Alaska aviation pioneer, Ray Petersen, as the first fly out fishing lodge in Alaska.

From its humble beginnings as a rustic tent camp, Kulik Lodge has since developed into a full-service sport fishing lodge with all modern amenities. Incredible fishing for native rainbow trout exists right outside our front door on the world-renowned Kulik River, and our centralized location allows us to fish some of the finest rivers and streams in Bristol Bay (and beyond) within a 100 mile radius.

Kulik Lodge is located within a remote area of Katmai National Park, nestled between the eastern shore of Nonvianuk Lake and the mouth of the Kuylik River. Just a short flight away from numerous legendary rivers, creeks and lakes, Kulik is centrally located between some of the finest fishing and wildlife viewing opportunities throughout Bristol Bay.
Learn more about
Kulik Lodge, Alaska
Click through to get details on the water, seasons, guest accomodations, and rates.
Imagine there are no other fishing lodges in Alaska. Now, picture yourself flying over the heart of Katmai National Park and the greater Bristol Bay watershed looking for just the right place to start a fishing lodge, the only fishing lodge in Alaska.

What would you look for? A spot with epic fishing on-site? Of course. What about a central location with easy access to all the other incredible fisheries in the area? Definitely. As the first fly out fishing lodge in Alaska, that's exactly how the site for Kulik Lodge was chosen many years ago.

Nestled between the eastern shore of Nonvianuk Lake and the mouth of the Kulik River, Kulik lodge is centrally located between numerous legendary rivers, streams, and lakes across Bristol Bay (and beyond), the majority of which are within a short twenty minute float plane flight from our lodge.

Our fleet of float planes operated by our own Katmai Air flight service allows us to fish many of the most fabled waters of the region (along with a few close-kept secrets) within a 100 mile radius of our lodge, including the following:

Kulik River

Within walking distance of our lodge, the Kulik River is considered by many to be one of the most productive rainbow trout streams in Bristol Bay. This not only gives our guests access to world-class trout fishing with virtually no travel time or weather restrictions (no fly out needed here), it also makes for excellent home water for those looking to take advantage of the midnight sun by fishing on their own (unguided) in the evenings.

This roughly two-mile stretch of river connecting Nonvianuk and Kulik Lake receives a massive run of salmon smolt each year that provide an immense amount of forage to our resident rainbow trout population. This allows us to fish for trout using a bunch of unique methods such as tossing semi-floating streamers to "boils" made by smolt-corralling rainbows, skating mouse patterns, swinging flies with small spey/switch rods, stripping streamers, dead drifting traditional dry flies, dredging egg or flesh imitations, you name it! It's all in play at some point during our season on the Kulik.

Nonvianuk Lake and Kulik Lake

Our surrounding lakes, Nonvianuk and Kulik Lake, along with numerous feeder creeks that flow into them also provide excellent fishing opportunities for rainbows and lake trout within a jet boat ride away from our lodge.

This makes for some unique fishing experiences, rarely frequented by other operations, available to our guests at times when fly outs are not preferred.

Nushagak River

Known for supporting one of the largest king salmon runs in Alaska (receiving upwards of 100,000 fish per year), the "Nush" is our go-to for those interested in targeting the baddest fish in freshwater.

Stretching over 240 miles long from its headwaters to its entrance into Bristol Bay, the Nushagak is accessed by our guides and guests via a forty five minute float plane flight to our boats stashed on-site.

Kvichak River

Recognized as one of the world's most productive sockeye salmon systems, the Kvichak River system is a staple of our fishing program at Kulik.

Although occasionally frequented by those interested in harvesting sockeye salmon during their trip (for obvious reasons), it is its high concentrations of trophy-sized, steelhead-like, resident rainbow trout available each fall that draw the most attention from our guests. We call them "silver bullets" for good reason at Kulik, and they make for exciting fishing for trophy trout chasers with single or double handed rods.

Alagnak River

From its headwaters of Kukaklek Lake to its confluence with the Kvichak River, the Alagnak reaps the benefits of the Kvichak's productive salmon run, supporting all five species of Pacific salmon.

The Alagnak is a salmon factory to say the least, with opportunities to catch rainbow trout and Arctic char as well.

Kamishak River

Our main destination for those interested in fishing for silver salmon, the Kamishak is also home to impressive numbers of char.

Only a short twenty minute float plane flight from our lodge, this fourteen mile coastal river from its headwaters to its entrance into Kamishak Bay is a fan favorite of guests visiting us during the back half of our season.

Brooks River

Most commonly known for its brown bear viewing opportunities at the legendary "Brooks Falls," during certain times of year the Brooks River is also known for exceptional fly fishing for rainbow trout, char, and grayling.

We regularly fish the Brooks River with our guests at Kulik as well as partner with our sister lodge, Brooks Lodge, for those interested in bear viewing opportunities.

American Creek

One of the most fabled creeks for rainbow trout and char in Southwest Alaska, the American has become nearly synonymous with Bristol Bay trout fishing. Two popular programs exist on the American: flying into the upper reaches for an intimate hike-in experience, along with accessing the lower six miles via jet boat.

At Kulik we incorporate both experiences into our fishing program depending on our angler's interests. Our own Katmai Air service allows us to access the headwaters via float plane and we're one of only five operations with permitted boat use on the lower.

Other Legendary Bristol Bay Creeks

Aside from the rivers and lakes mentioned above, we also fish a number of legendary creeks known for their unparalleled backcountry trout fishing opportunities such as the Moraine, Funnel Creek, Battle Creek, and the Little Ku just to name a few.

What We Fish For:

Our season runs from mid-June through the end of September, and like most Alaska fisheries, what we fish for (and how we fish for them) depends largely on the time of the year.

Southwest Alaska (the region which we operate) is known for its incredibly diverse fisheries with an impressive variety of game fish available. Our centralized location within Katmai National Park, along with our ability to fly to nearby fisheries, allows us to take advantage of all of these species during peak times.

Rainbow Trout

Home to Kulik Lodge, the Bristol Bay watershed is regarded as one of the most productive fisheries for native rainbow trout in the world.

We're really fortunate to be located on the banks of the Kulik River, one of the region's most popular trout destinations, giving our guests access to world-class trout fishing with virtually no travel time or weather restrictions.

We certainly don't limit our trout fishing to our home waters, however. Guided fly outs through our own Katmai Air flight service allows our guests to target rainbows across Bristol Bay, within a 100-mile radius from our lodge. That allows us to target trout using a bunch of exciting methods depending on our angler's interests.

As a resident species, rainbow trout are available throughout the duration of our season, although the methods we use to target them can vary by timing.

King Salmon

The largest and hardest fighting salmon of all, the king salmon (aka chinook), will put your gear (and your ego) to the ultimate test.

At Kulik Lodge, we target kings primarily on the mighty Nushagak River, known for supporting one of the largest runs of king salmon in Alaska. While some anglers use flies, due to the deep holding lies of the "Nush," the majority of our anglers prefer to use conventional gear when targeting kings.

In our neck of the woods, kings are typically available from approximately mid-June through the first week of July, although run timing is subject to vary from year to year.

Silver Salmon

The ultimate crowd-pleaser, silver salmon (aka coho) are known for their extreme willingness to take a fly (or lure) and their impressive acrobatic nature. If that wasn't enough, they also make for excellent table fare for those interested in keeping a few salmon to bring home.

We fish for silvers on several different rivers depending on a number of factors and they are generally available during the months of August and September.

Chum Salmon

Easily the most underrated game fish in Alaska, chum salmon (aka dog salmon) shock the uninitiated with their aggressive nature and surprising power.

Chums also undergo a unique change in appearance during their spawning run, entering freshwater as uniformly chrome in color only to turn multiple shades of greens, purples, and reds, making them a desired photo opportunity for many of our guests.

Chums are typically available in the waters we frequent as early as mid-July through as late as mid-August.

Sockeye Salmon

Considered by many to be the hardest fighting Pacific Salmon (pound for pound), sockeye salmon (aka red salmon) can make for fast paced fun on both fly and/or light tackle conventional gear.

Many anglers agree that sockeye are also the best tasting species of salmon, and although we typically experience sockeye too late in the spawning run to target in our home waters, we do fly to other areas of Bristol Bay for those interested in fishing for fresh (and edible) sockeye. Peak sockeye fishing typically exists from mid-late June through the beginning of August.

Pink Salmon

Rounding out the fifth species of Pacific salmon native to Alaska, pink salmon (aka humpy) are an exciting addition to the species list for many of our first time guests due to their incredibly unique and 'prehistoric' appearance.

The smallest of the Pacific salmon, pinks are known for their lack of apprehension to take a fly and for keeping the rod bent during those rare times in Alaska when you thought you 'might actually get a break.'

We see pinks in our region from approximately mid-July through mid-August.

Lake Trout

Some incredible fishing opportunities for lake trout exist in the numerous lakes and feeder creeks surrounding our lodge, some of which exist quite literally right out our front door.

Like our resident rainbow populations, impressive quantities of lake trout key in on salmon smolt from approximately mid-June through mid-July, allowing anglers to target lakers in shallower water (with fly or light tackle) than is typically possible during warmer months. A similar phenomenon exists during the month of September when lake trout move back into the shallows as they prepare to spawn.

Arctic Char and Dolly Varden

Arguably one of the most picturesque freshwater fish in Alaska (particularly when touting spawning colors), Arctic char and dolly varden are found in many of the rivers and creeks we fish throughout the year.

Differentiated by a few subtle physical characteristics, Arctic char and dolly varden are actually considered two separate species, although often misidentified by anglers. Luckily, both are found throughout our waters, both are in no way reluctant to take a fly or egg imitation, and both are extremely fun to catch.

Acrtic char and dolly varden exhibit several different life histories depending on a number of factors. Some populations are entirely resident (remain in freshwater) while some are anadramous (spend a portion of their life in saltwater). For this reason, its not uncommon to catch Arctic char and/or dollies from June through September at Kulik.

Northern Pike

Several of the surrounding lakes in our area support healthy populations of toothy Northern Pike. Tossing large surface flies/poppers or top-water plugs is the norm when targeting these big (up to 40-inches or more) toothy predators, and many anglers find it to be an exciting change of pace during their stay.

Peak pike fishing opportunities at Kulik typically exist from approximately mid-June through mid-July, and often picks back up during the month of September.

Arctic Grayling

A gem of Southwest Alaska, the Arctic grayling is a welcomed addition to the long list of species you're likely to tussle with during your stay at Kulik. Beautiful, unique, and often hungry for traditional dry flies, grayling are found in many of the rivers and creeks we frequent for trout, char, and more.

As a resident species, grayling are available throughout our season, although opportunities to target using particular methods (such as with dry flies) can vary by timing.
June - September

Bear Viewing:

Kulik Lodge is located within Katmai National Park, home to the highest concentration of protected brown bears on the planet. Thus, aside from being one of the most productive salmon and rainbow trout fisheries in the world, superb bear viewing is available nearby at Kulik Lodge.

The Kulik River's gin-clear water and gravel bottom are prime spawning grounds for prolific numbers of sockeye salmon entering the watershed each season, thereby providing bears with easy forage. Those looking for a unique guided experience to witness bears in their natural habitat, far away from the crowds, will love what Kulik has to offer.

For our guests staying at Kulik Lodge, we also offer unguided bear viewing fly outs to our sister lodge, Brooks Lodge, located within walking distance of the legendary Brooks Falls. In fact, bear viewing fly outs to Brooks are free to our guests staying at Kulik during the month of July!

Guests interested in day-trips (approx. 20 minute flight) to Brooks while staying at Kulik Lodge will be briefed by the National Park Service upon their arrival at how to conduct themselves in "bear country." Following their orientation, guests will have the opportunity to view brown bears via three "viewing platforms" strategically positioned along the Brooks River.
The historic main lodge building, built of native spruce, boasts a large stone fireplace and bar where our guests enjoy complimentary cocktails, reflect on the day's adventures, and/or tie flies in preparation for the days to come. Also located in the main lodge building is the dining area where guests and staff alike gather to dine 'family style' on hearty meals prepared by our professional chef and kitchen staff.

The lodge environment is casual. What should you wear to dinner? How about whatever you'd wear at home. After all, your hosts consider you part of the family while at Kulik, and when they tell you to make yourself at home, we mean it.

Guest Accommodations

Guests are housed in comfortable cabins during their stay, each of which include modern amenities such as electricity, shower, and private toilet facilities. We're able to accommodate up to twenty seven guests at a time across our eleven guest cabins with varying layouts of 1-2 bedrooms and 2-4 beds (depending on the cabin).

Other Amenities

Despite its location in the midst of the Katmai wilderness, some of the creature comforts available (almost) make our guests forget how remote they really are. One of those such comforts is our sauna and outdoor hot tub where guests routinely rejoice about their day on the water while taking in the spectacular view across Nonvianuk Lake.

For those looking to get away, but still stay connected during their trip, WiFi is also available for guest use at the lodge.
Kulik Lodge is located within Katmai National Park, a remote area of Alaska accessible only by air. The park is accessed almost exclusively via float plane service from King Salmon, but we also offer fly-outs from our location on the Kulik River (convenient, we know).

Katmai Air provides all air transportation from Anchorage to Kulik Lodge. Those traveling to Kulik will fly from our office in Anchorage to the Lodge aboard our pressurized Pilatus PC-12 aircraft (approx. 1 hour).
2022 Rates
We offer 3-Night, 4-Night, and 7-Night trips to Kulik Lodge with transfer days every Tuesday and Saturday throughout our season.

June 7th - October 1st,

3 Night Trip (Arrive Saturday / Depart Tuesday): $5,495 per person*

4 Night Trip (Arrive Tuesday / Depart Saturday): $6,495 per person*

7 Night Trip (Arrive/Depart Tuesday or Saturday): $8,495 per person*

*Two person minimum. Must be willing to share cabin and guide.

Price listed are per person, double occupancy and are subject to change and may be modified or withdrawn without notice.

Included: Round-trip air transportation between Anchorage and Kulik, lodging, meals, guided fishing on the Kulik River (guided fly outs available as add-ons, see rates below), rod and wader rental, flies and terminal tackle, and complimentary cocktails each evening.

Not included: Guided fly outs to nearby fisheries (see fly out rates below), Alaska fishing license, transportation to Anchorage, overnight accommodations in Anchorage, gratuities for lodge staff and guides, gift shop merchandise, and select "top shelf" liquors (available on-site for purchase).

GUIDED FLY OUT ADD-ON RATES
All of our guided fly outs are operated by Katmai Air flight service and are available as add-ons to the base rates above.

While fly outs can be booked prior to the start of your trip, we allow guests to book and pay for fly outs on-site at the lodge (recommended).

Guided Fly Out: $450.00 per person per day*

*Two person minimum. Fly outs booked prior to trip are non-refundable.

SINGLE ANGLER RATES
Traveling solo? As we strive not to house solo guests of different households together, we now offer single angler up-charge options to guarantee either your own cabin accommodations, or your own cabin and private guide.