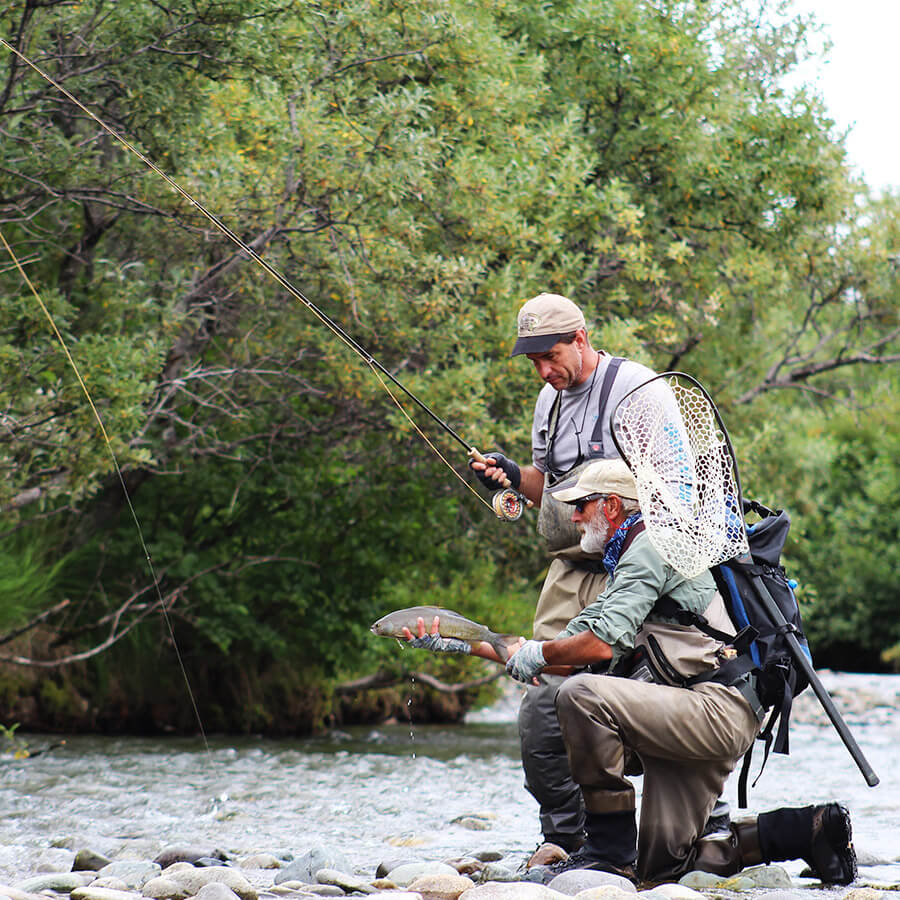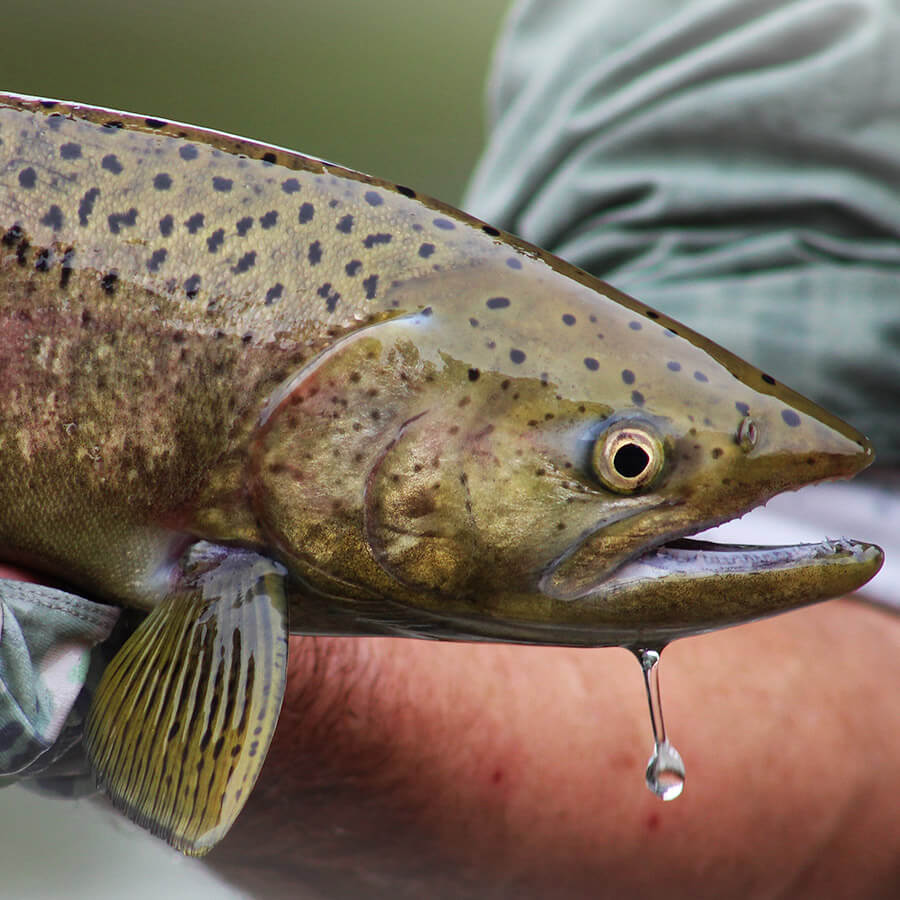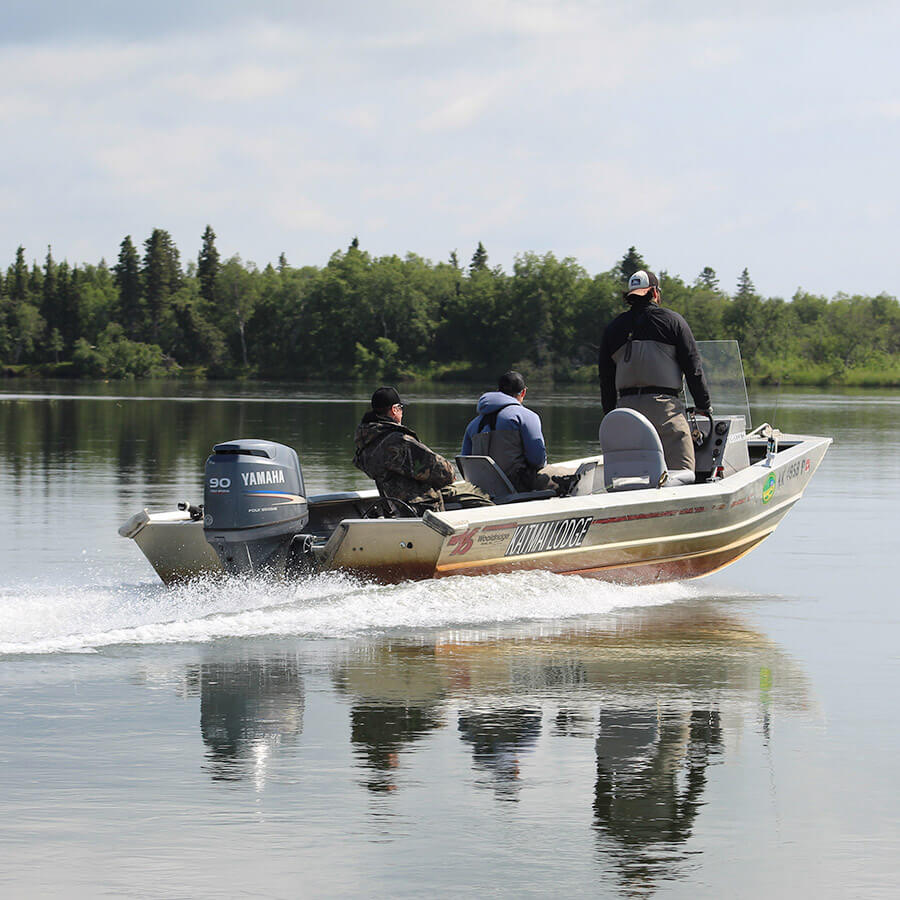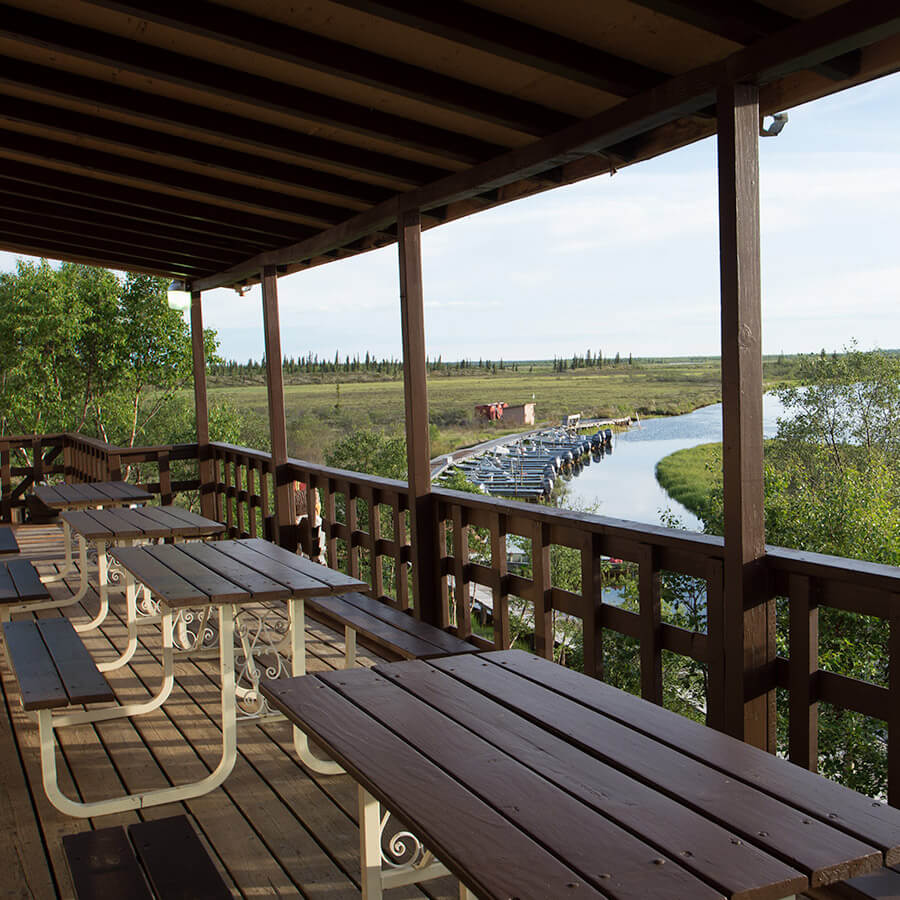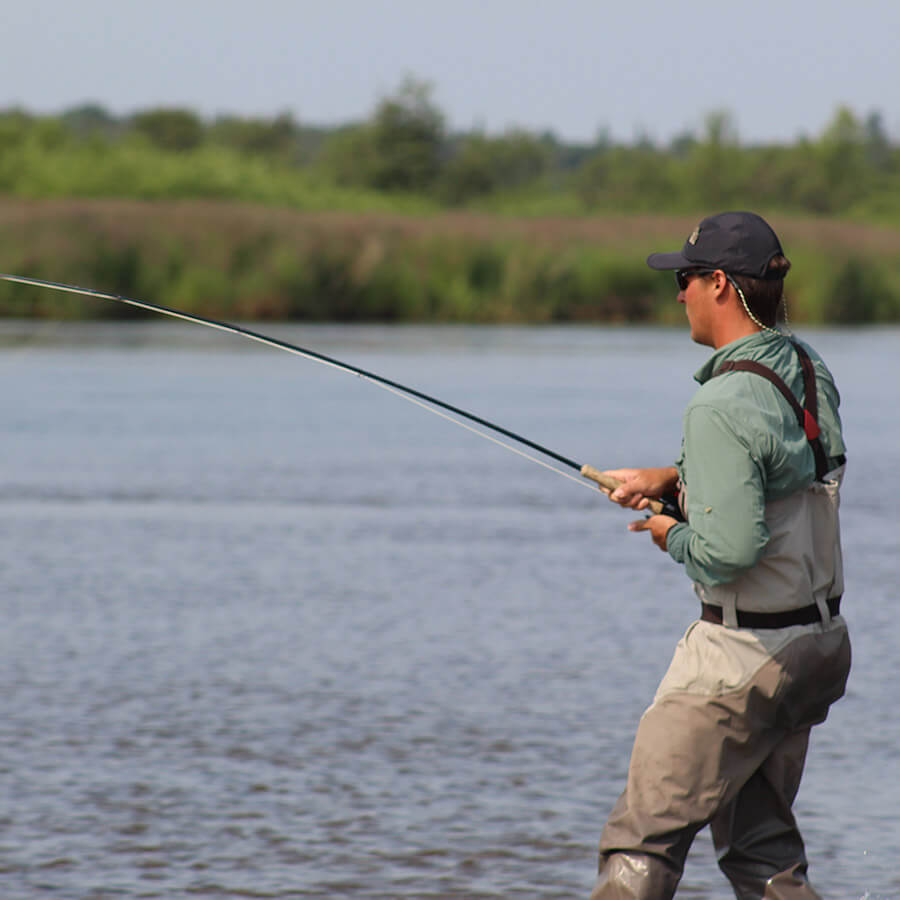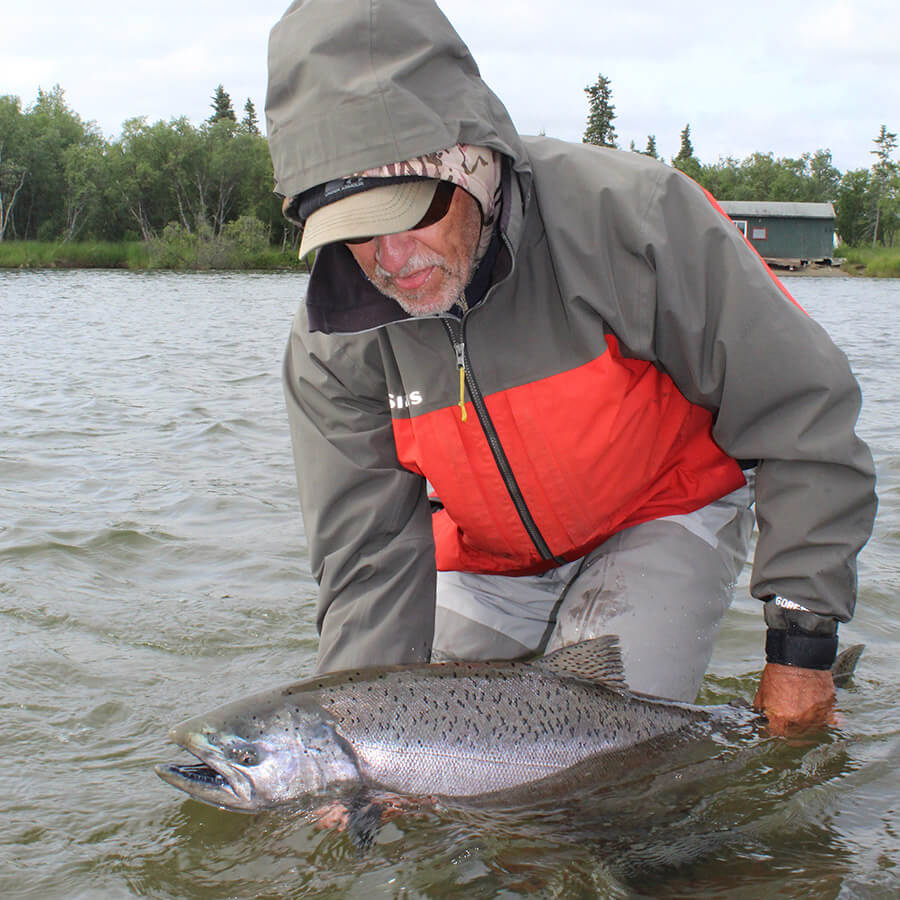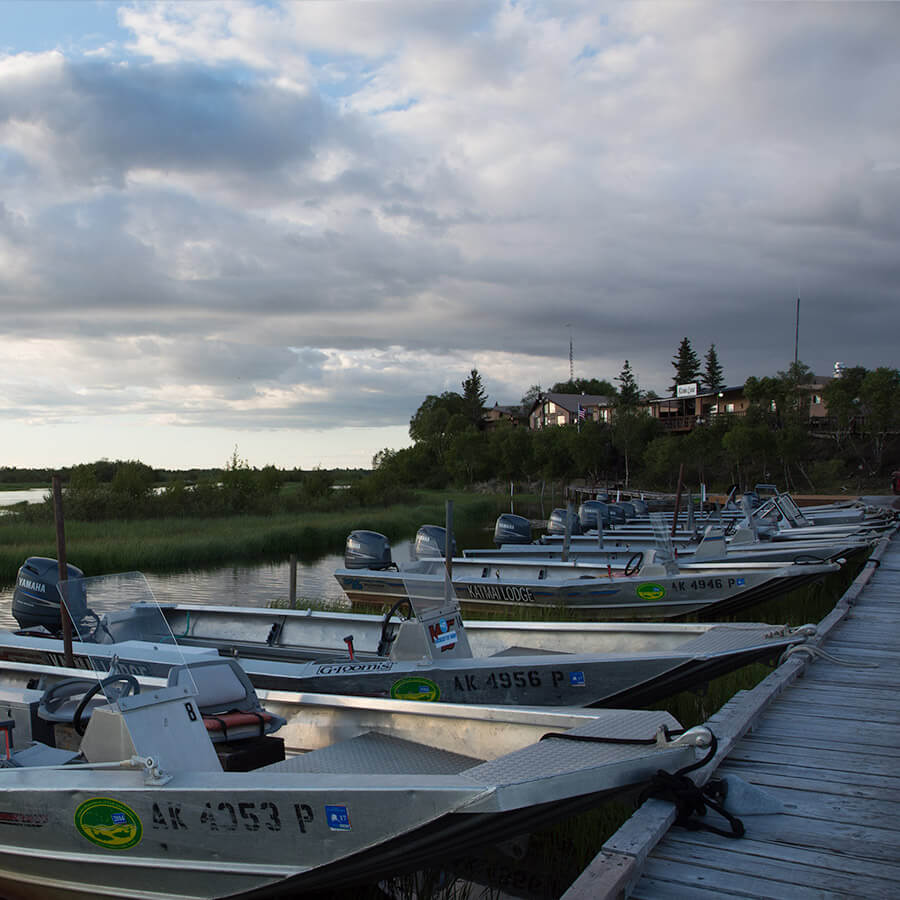 Katmai Lodge, Alaska
We fly to all of the blue ribbon trout streams in the Bristol Bay area, providing diverse fishing and the opportunity to experience additional locations throughout Bristol Bay with amazing scenery and wildlife. All of these streams are within a 30 minute flight from Katmai Lodge.

The world famous Brooks Falls at Katmai National Park is truly a must-see while visiting Katmai Lodge. Here, you can watch one of the largest concentrations of Alaskan Brown Bears as they intercept the Sockeye salmon on their migration over Brooks Falls. This is where most of the Brown Bear footage you see for television documentaries is filmed.

With one of our professional guides accompanying each trip, and a scenic 25 minute flight from the lodge, Brooks Falls will be an experience you'll never forget. The peak time for bear viewing at Brooks Falls is late June through July, though bears can still be sighted throughout August.
Learn more about
Katmai Lodge, Alaska
Click through to get details on the water, seasons, guest accomodations, and rates.
Fishing begins shortly after you arrive at the lodge! That night, the dinner hours are extended to allow you the maximum time on your first day. Your normal day will begin with breakfast, served anytime between 6 AM-9 AM; this allows you to start your day early or a little later, if you prefer. Since the Alagnak River offers a diversity of fishing with limited boat travel, you can fish for multiple species of fish in a single day.

Your guide will discuss the day's plans with you the night before and take your river lunch orders. We have several daily options of food, including, the preparation of your freshly caught salmon prepared for you by your guide along the river. You can fish up until 6:00-6:30 PM and dinner is served at 7pm. Appetizers are served in the Main Lodge from 5-7 PM.

Katmai Lodge's central location on the Alagnak River provides our guests with speedy access to Alaska's best tidewater and freshwater fishing for salmon and trout.
After spending an exciting day of fishing on the river, you can look forward to a hot shower and a good night's rest in one of our many guest rooms. Housekeeping will visit daily to ensure your quarters are kept nice and clean. For those who wish to stay in touch with the outside world, Wi-Fi internet is available.

Return to the main lodge to enjoy friends, drinks and a photo slideshow of everyone's Katmai Lodge adventure from earlier that day.

In the main lodge, you will find a gift and clothing shop, fly tying area, dart board, board and card games & shelves of books for your entertainment. Wi-Fi is also available.

We have a fully stocked cooler of complimentary beverages. Included are a wide variety of soft drinks and waters, American and Import beers, as well as Alaskan brewed ales. Complimentary house wine is offered along with appetizers & snacks during happy hour from 5-7pm each evening. An open "honor bar" with assorted liquors and mixers is also available.

Amenities:

Darts, Books, Wi-Fi and Card & Board Games available in the Main Lodge

Alaskan Steam Sauna

Gift shop and Clothing store

Boat Rides & Wildlife Viewing

Flyouts to Brooks National park

Our Main Lodge offers a fully stocked fridge of soft drinks, adult beverages and an honor bar in the evening.
We are located 300 air miles SW of Anchorage in the Bristol Bay region of Alaska. The lodge is located 30 miles north of the closest commercial airport located in King Salmon. You will be flown from Anchorage direct to the lodge by private charter or by commercial airline to King Salmon and met there for transfer to the lodge.
Prices are based on double occupancy

3 night stay (Wed-Sat) / 2 days guided fishing: $4,603

4 night stay (Sat-Wed) / 3 days guided fishing: $6,033

7 night stay (Sat-Sat) / 6 days guided fishing: $7,837

Kids 16 years & under are ½ price with 2 paying adults
All package prices are all inclusive of taxes, licenses and tags.
The round trip air travel between Anchorage & Katmai is a separate charge of $675 per person.

Prices are in USD and subject to change prior to booking.

Price includes: Included in your package are the following: all meals, soft drinks, wine & beer, accommodations, fishing license and King Salmon stamp, fully guided daily fishing, rods & reels, fishing license, flies & lures, and waders & boots.

Price excludes:

Round Trip flight from Anchorage to the lodge (via charter or commercial through King Salmon)

Items for personal use, gift shop purchases, optional Fly outs for bear viewing or small stream fishing.

Gratuities for guide and for camp staff. Our Welcome Letter to guests contains recommendations for gratuities.