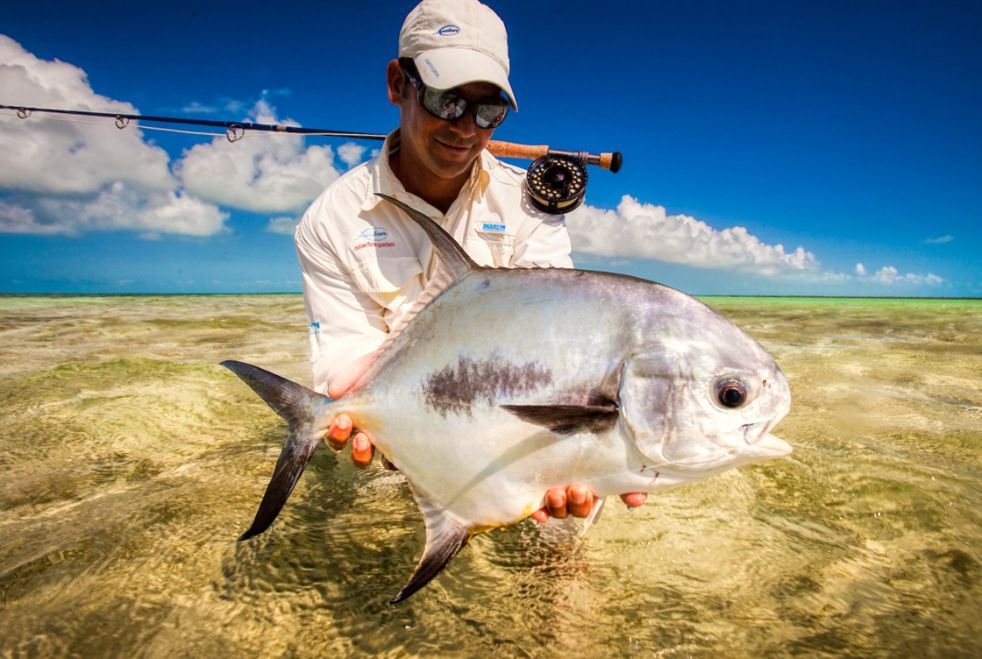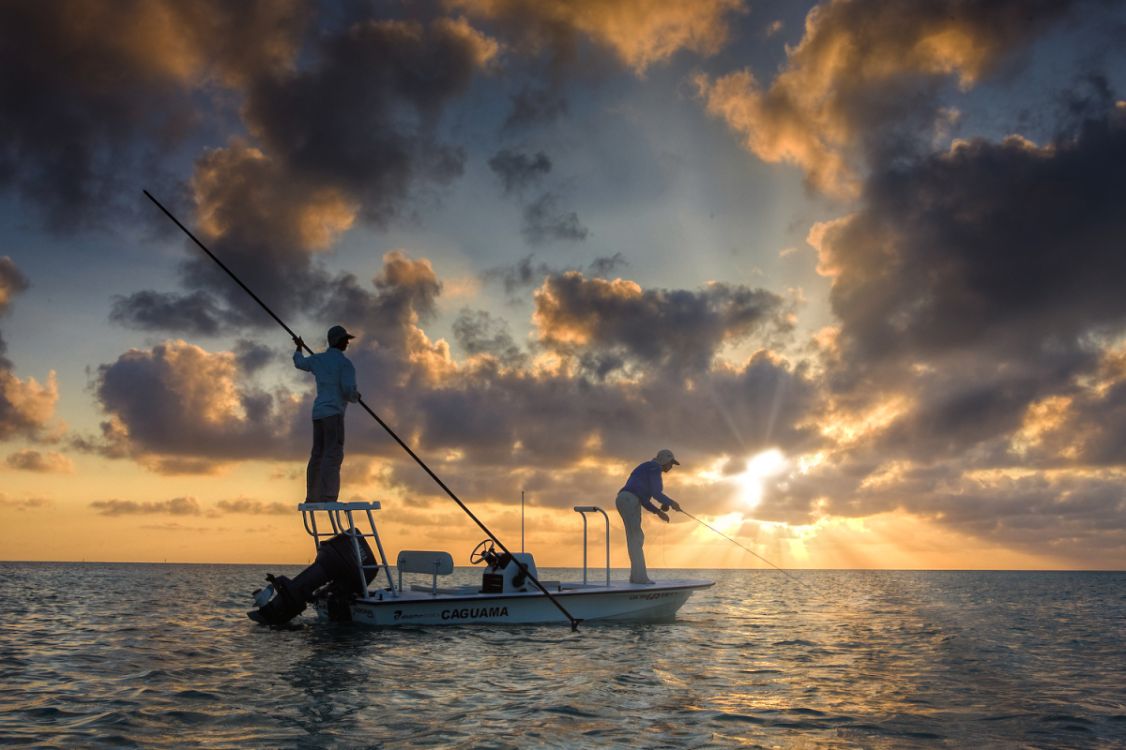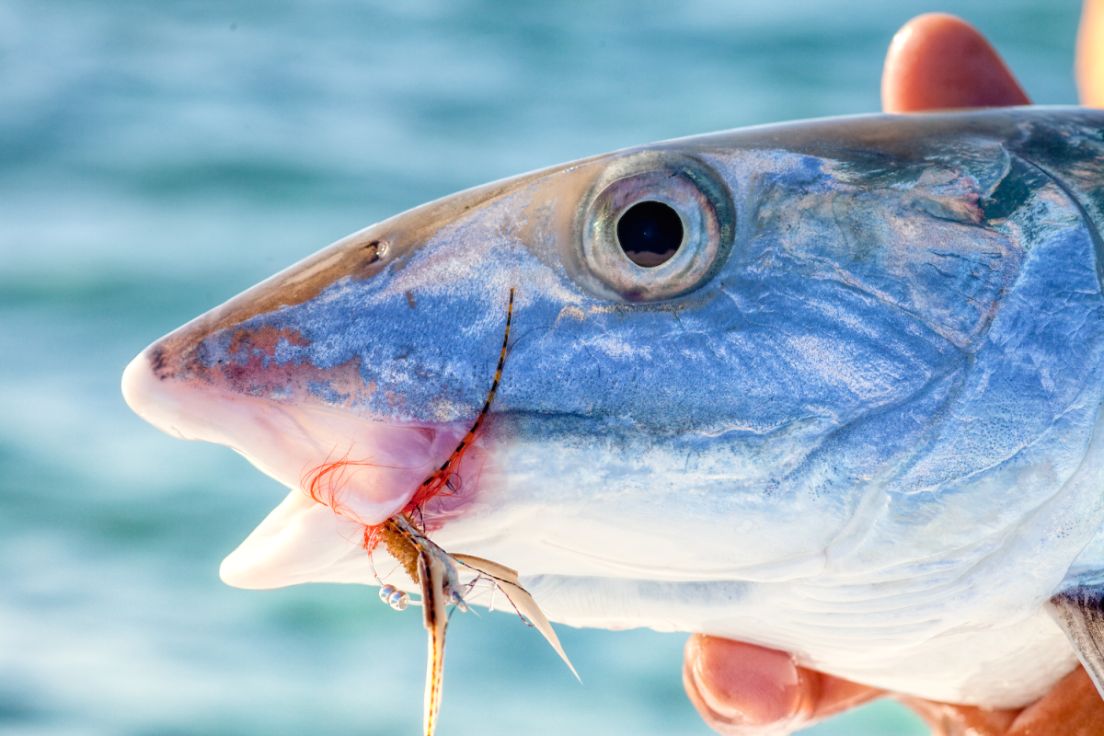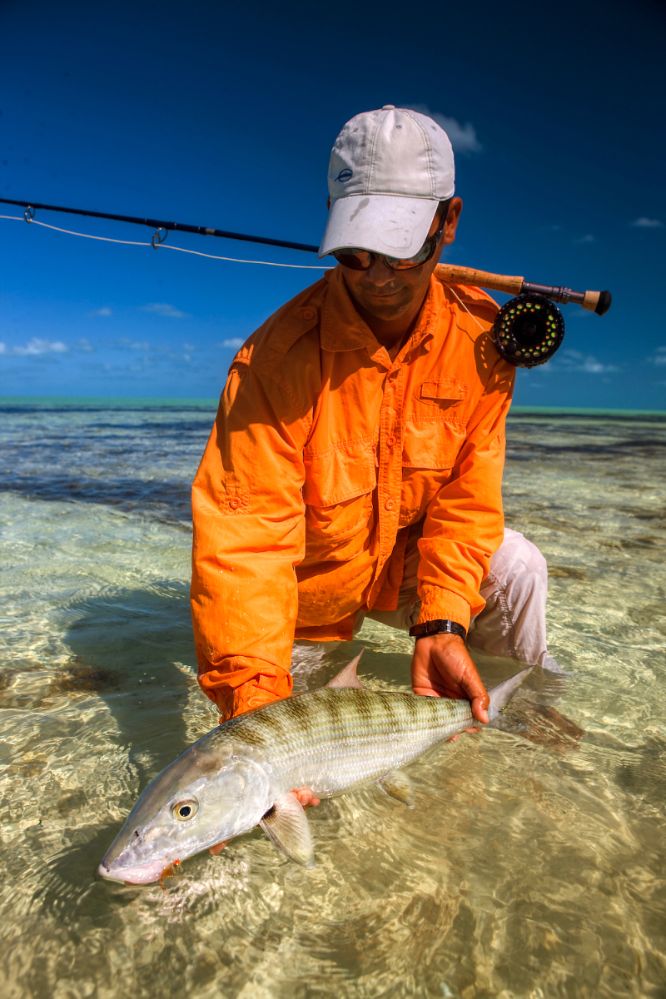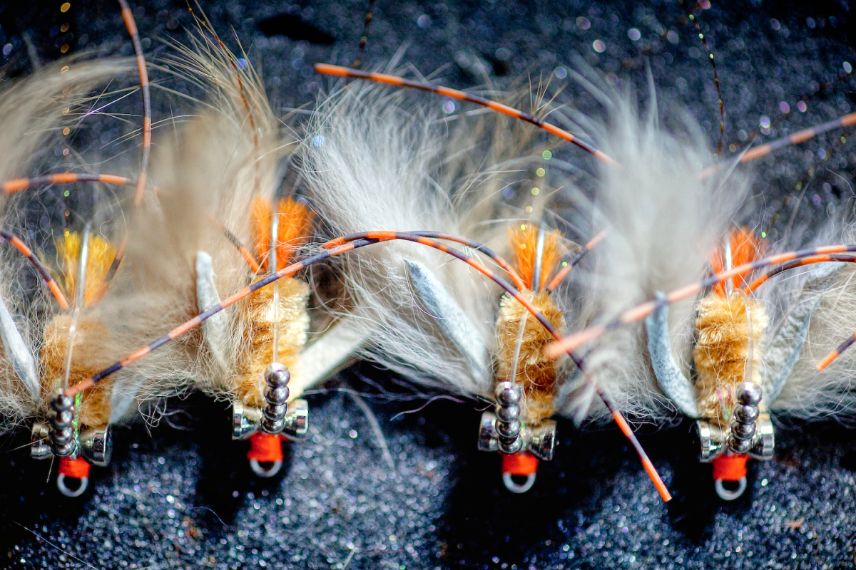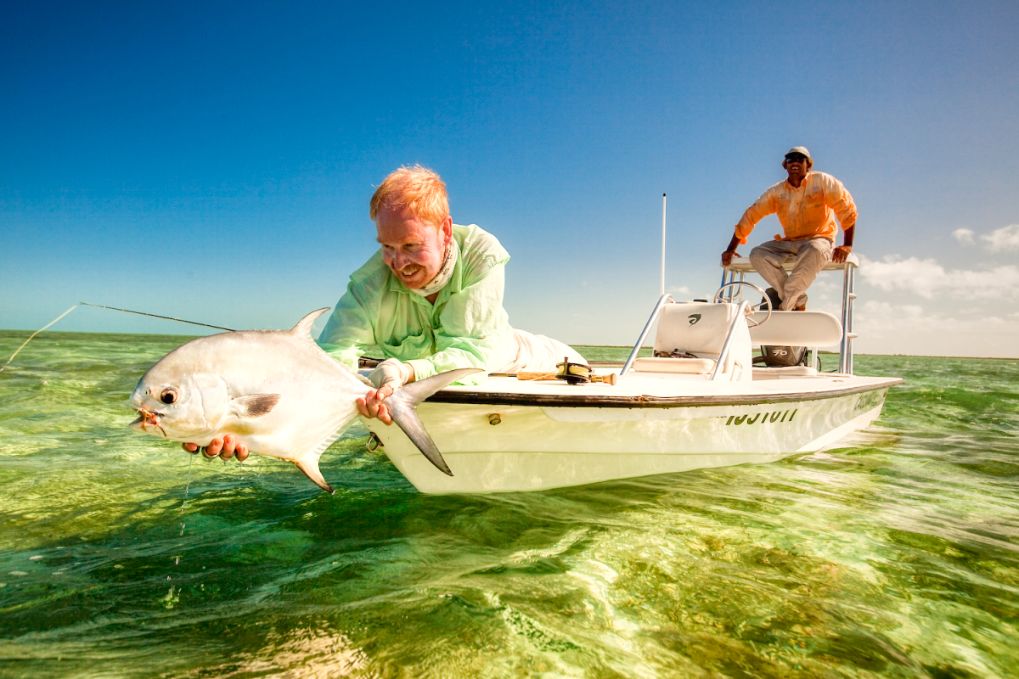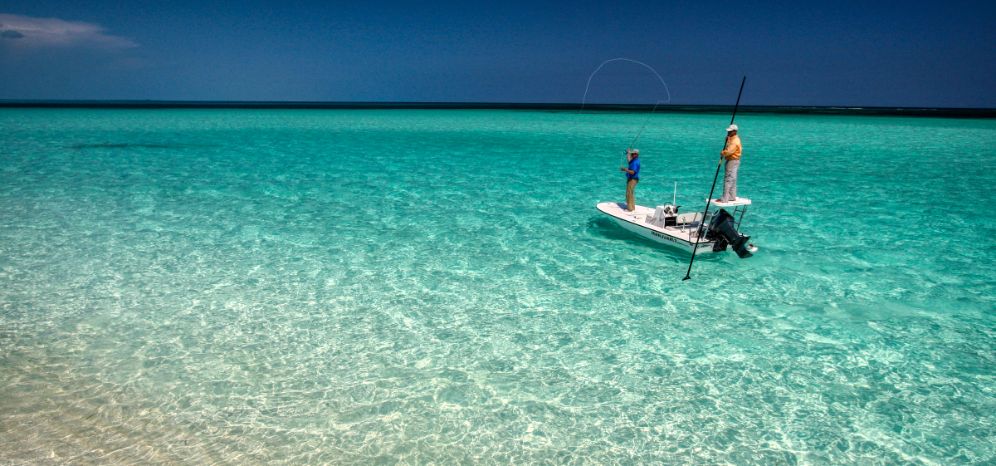 Cayo Largo, Cuba
Cayo Largo is in the South Central region of the Cuban Archipelago, and it's one of the last virtually untouched eco systems left on the planet. With 17 miles (27 Km) of fine white sand beaches, the surrounding ocean produces a spectacular kaleidoscope of colors, from incredible shades of ocean blue to the stunning pastels of turquoise and green. When you arrive in Cayo Largo you will be surprised to find a natural environment that has scarcely changed over the last 1000 years.

As of April 1st, 2008 the incredible Cayo Largo (Long Key) fishery came under the management of Avalon Fishing Center. Based on our experience and great fishing results in this area, Avalon continues to protect this fragile ecosystem. Together with biologists and marine specialists, Avalon has designated Cayo Largo a fly fishing only destination.

Cayo Largo is located a short 20 minute flight south of Havana and you can be into fish just minutes from the boat docks. At Cayo Largo you can fish for above average bonefish, large populations of permit as well as snook and tarpon. The fishing areas are carefully managed each day and the only guided fly fishing boats in the fishing area are out of this marina. No commercial fishing is allowed. Guides are assigned areas each day and many days you see no other boats all day. This is truly a phenomenal fishery and the easiest to reach in Cuba.

The marine scenery is incredible around the coral reef system that links the chain of islets around Cayo Largo like an underwater bridge. You will find all your favorite water sports on this island. Scuba diving lovers will be amazed by the explosion of color in this underwater world. The bounty of nature found at Cayo Largo is a well-kept secret. It has pristine coral reefs and is complemented by neighboring keys inhabited by numerous species of flora and fauna, among them iguanas, pelicans and turtles. The small town of Cayo Largo is beautifully cared for and includes a few nice bars and restaurants in addition to the lodge.

You have two options for lodging on Cayo Largo. One, you can stay at the Sol Club Cayo Largo which is a fabulous all-inclusive resort with large pools, 3 restaurants, a nightly dinner buffet fit for a king, a spa, a large private beach with a bar on the beach, tennis courts, nightly professional entertainment in a covered outdoor theater and more.

This all-inclusive resort has 296 rooms and covers acres of land. It is only 4 km from the boat launch and your stay includes a morning and evening taxi ride to the marina for fishing.

The other option for fisherman is the less expensive, still all inclusive, Villa Marinera. Here you stay a few steps from the marina, have your own smaller pool, nice clubhouse and restaurant. Cayo Largo could be your greatest all around saltwater experience, and at Wild On The Fly, we have personal experience with all facets of Cayo Largo! Let us book you on this amazing adventure!
Learn more about
Cayo Largo, Cuba
Click through to get details on the water, seasons, guest accomodations, and rates.
The climate is warmer than in the Bahamas with an average temperature of 75 degrees F in January. These fair weather conditions during the mid-winter months are very good for fly fishing the Cayo Largo flats.

August, with an average temperature of 83 degrees F, is the hottest month in Cuba. There is invariably a pleasant sea breeze but, occasionally, stronger winds can occur. The fishing season runs from November until August, thus avoiding the hurricane period during September and October.

The beginning of the season from November to January is very good, with plenty of bonefish (especially big ones) on the flats and mangrove areas. Fishing for tarpon and other species can also be excellent. This is a really nice time to plan a trip to Cayo Largo, as the weather is much warmer in Cuba than in Europe or Northern America.

Peak fishing season is from February to June, when all species are present in the area. Tarpon, bones, permit and jacks are encountered during these months. The migratory tarpon, up to 80-100lbs (average 15-30lbs), are regularly spotted and shots at permit are very frequent. Our peak season is the best time to try the Gland Slam. Numerous Grand Slams are achieved each season as well as a few Super Grand Slams (Tarpon, Bonefish, Permit and Snook).

In the late part of the season, the weather gets hot but the fishing is still very productive, especially for tarpon and permit. Fishing for bonefish is also very good in the morning and in the evening. Statistics indicate a very surprising summer phenomenon - that the same number of fish are caught during the hot months as in the peak season but by half the number of rods. This illustrates how fabulously productive the summer months can be for anglers.
This is your best opportunity to create the fishing package you would like. You have the option of staying at the all-inclusive Sol Cayo Largo Resort, located a short 2.4miles from the marina, or at the Cayo Largo Marina located right at the boat dock.

The posh all-inclusive Sol Cayo Largo Resort includes 296 comfortable rooms – each with its own terrace or balcony overlooking the ocean. The resort provides a broad array of services and attractions: a clubhouse for daytime activities, three restaurants, party hall, karaoke night club, a dive school nearby, health Center with gym, sauna, massages at bargain prices, jacuzzi and steam bath, two tennis courts with artificial lighting, multi-purpose courts, bikes, ecological excursions, and a water sports center for non-motorized water sports.

It also provides professional nightly entertainment in an open air theater. If you are taking the family or a non-fishing spouse, this is a great option.

The Cayo Largo Villa Marina offers less expensive housing but is located right at the boat dock. Here you have nice, new private cabins with flat screen TVs, hot showers, daily cleaning service and included meals - all in a much smaller and personal environment. A short walk from your room you find the Marina dining room where meals are carefully prepared and served buffet style.

You can order your breakfast eggs cooked to your preference or a delicious omelet. Lunches are packed to your preference for the boat and dinners always include plenty of fruit, vegetable, fresh chicken and fish at small restaurant style tables along with table service for drinks.

While staying at the Marina, you can opt to visit the 5 star Sol Cayo Largo Resort buffet 2.4 miles away for $20/night, plus a small taxi fare. The nightly buffet is tremendous and worth trying at least once during your visit.

You will be happy with whichever location you choose and manager Mauro Ginevri will see that every detail is covered. Mauro also presents each Cayo Largo guest with a special fly box of his hand tied flies.

His office has the fishing boards with guide assignments, comfortable furniture, a place to meet your guide each morning, a large flat screen TV and walls covered with permit photos from the surrounding waters!
One of the great benefits to this destination is that Cayo Largo also offers a modern international airport (Vino Acuña International Airport) where Canadian, European, and South American aircraft can fly to directly from several international cities. There are three weekly flights directly from Canada and Italy, and it is possible to skip Havana completely if desired. We anticipate direct flights from the U.S. as early as late fall 2016.

If your travel package begins in Havana's Jose Marti International Airport (HAV), you can fly in and arrive from just about any place in the world. There are numerous daily flights in and out of Havana from Mexico, Canada, the Bahamas, Jamaica, Italy, and numerous other countries.

Beginning in late 2016 US airlines will begin direct flights to Havana, and possibly Cayo Largo directly. Stay tuned! Many guests choose to fly to Havana from Mexico City, which is a quick and easy trip. Great affordable and quick charters from Miami to Havana are available also. Wild On The Fly will help you choose your best options.

You will clear immigration and customs in Havana before heading to the main reception area of the airport. An Avalon representative will meet you and transfer you, via taxi, to your hotel in downtown Havana. The next morning you will depart for Cayo Largo.

A valid passport is required for all visitors to Cuba and must be valid for at least six months beyond the duration of your stay. Citizens of the United States are also required to have Visas with proof of authorization to travel under one of the 12 approved categories of travel.

When you book with Wild On The Fly we will walk you through getting the proper authorization under the people to people program. Also, a Cuban entrance visa can be secured when checking in for your direct flight to Cuba. The visa can be purchased for approximately USD $25.00 when checking in for the flight. Some airports require cash but when we flew in from Mexico, they required a credit card to purchase this visa, about $23.
VILLA MARINERA - CAYO LARGO
Departure every Saturday. Prices per angler, SGL room, sharing skiff. Week starting Saturday and ending the following Saturday.

Low Season: (2020)

Sept 1 – March 7 $,4,900

July 4 - Sept 5 $2,500

Non Fishing Guest: $2,500

High Season: (2020)

March 7 – July 4 $7,900

Non Fishing Guest $2,900

Supplements:

Single skiff:

$3,000 in High season

$1,500 in Low season

Single room (7 nights in Cayo Largo) $900

Prices are in USD and subject to change prior to booking.

Included in Package Price:

Reception at the airport

Domestic flight Havana / Cayo Largo (round trip)

7 nights in CAYO LARGO at Hotel Sol Club, double occupancy

6 full days fishing, sharing a skiff

Beverages while fishing on skiff, 4 drinks (beer, water, soft drinks), each fishing day

Transfer on arrival and departure, Airport – Hotel


Not Included in Package Price:

VIP service on arrival to the Havana Airport

Guide / staff tips, personal expense; and drinks other than stated above.

$100 Conservation fee