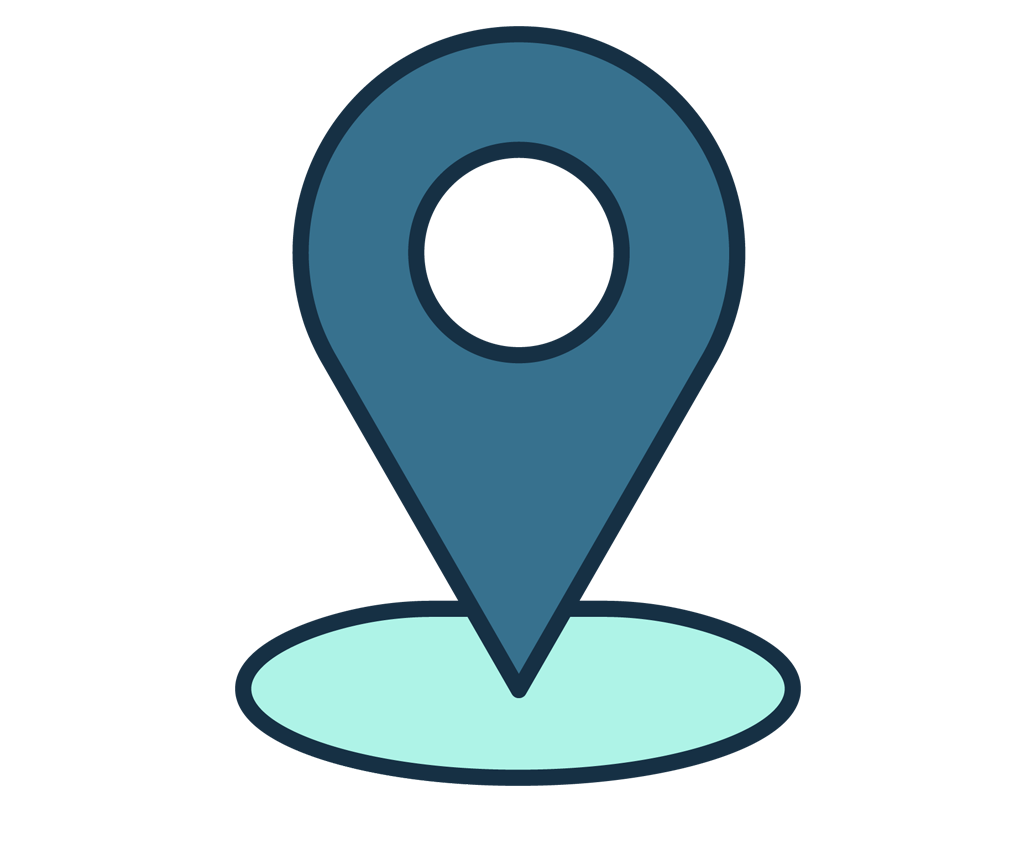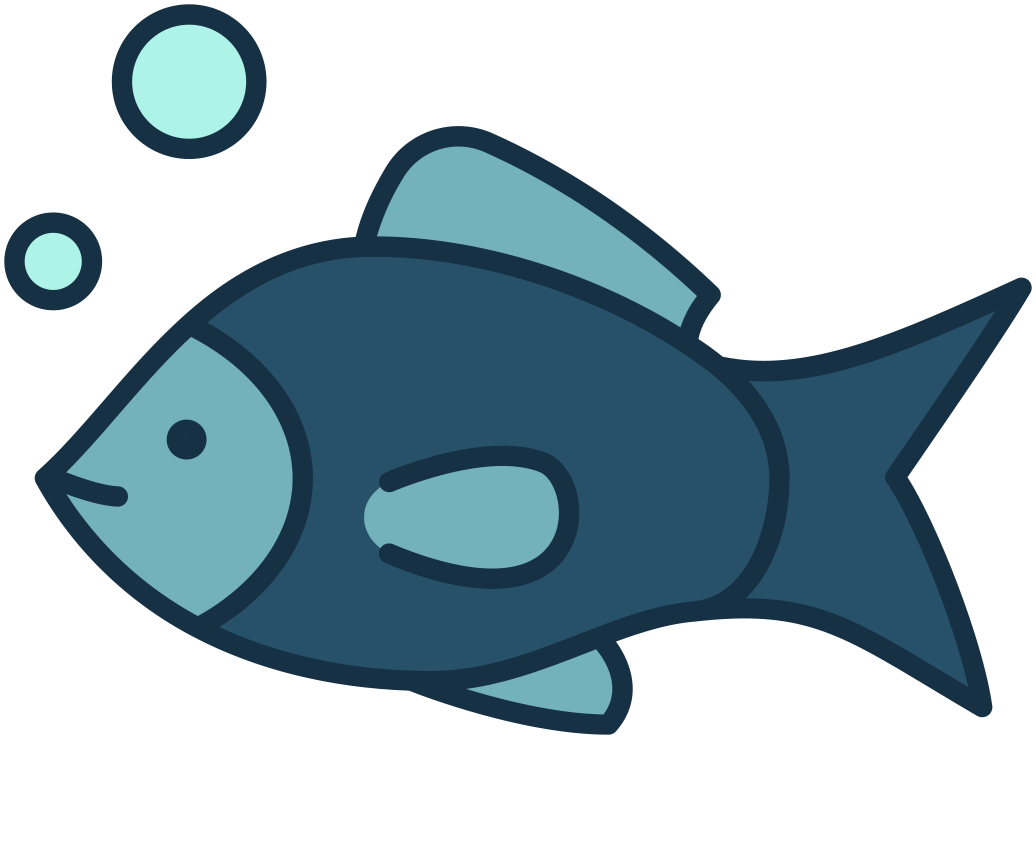 Fishing Style
Skiff and Flats Fishing
Season
October through June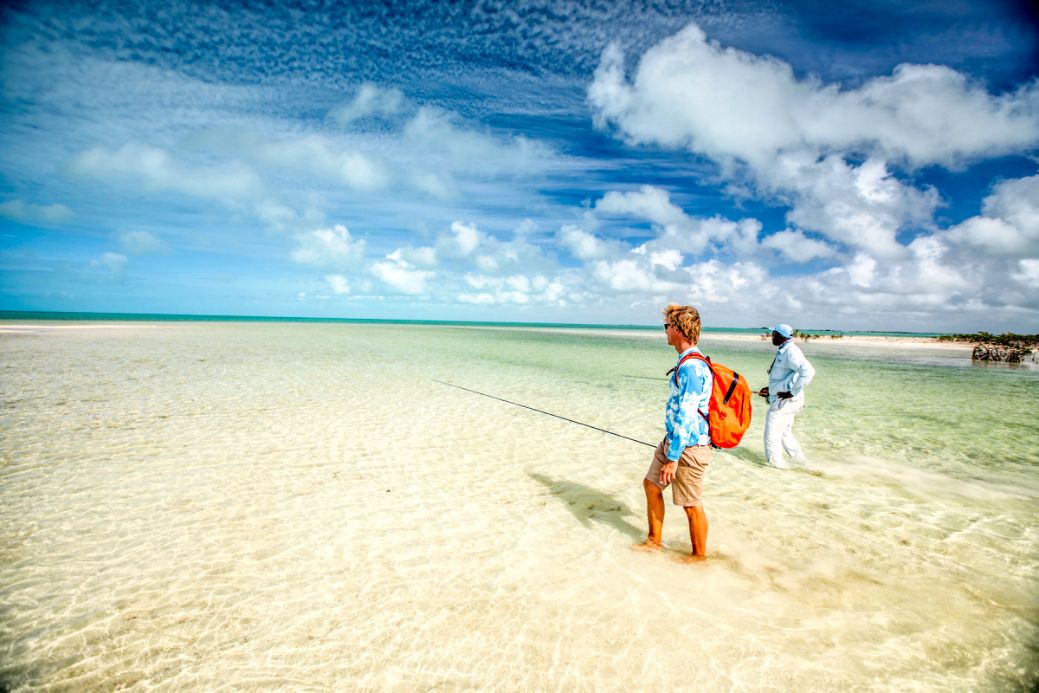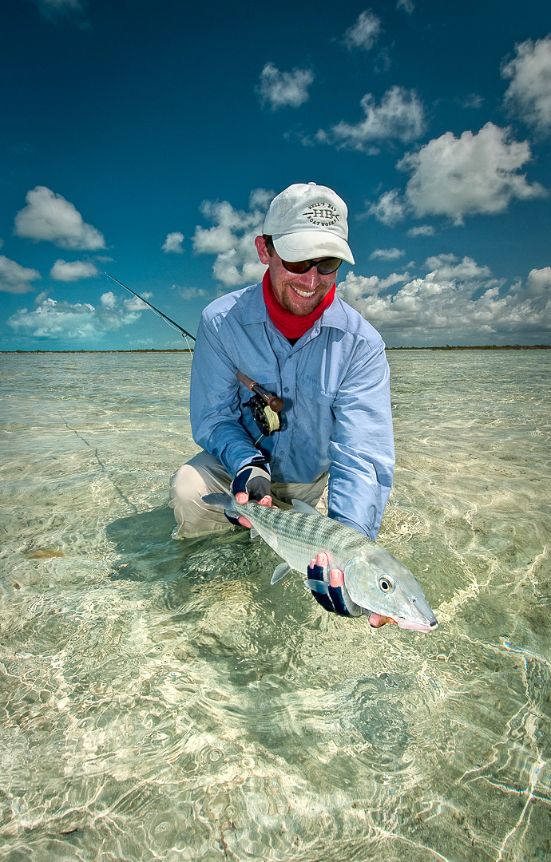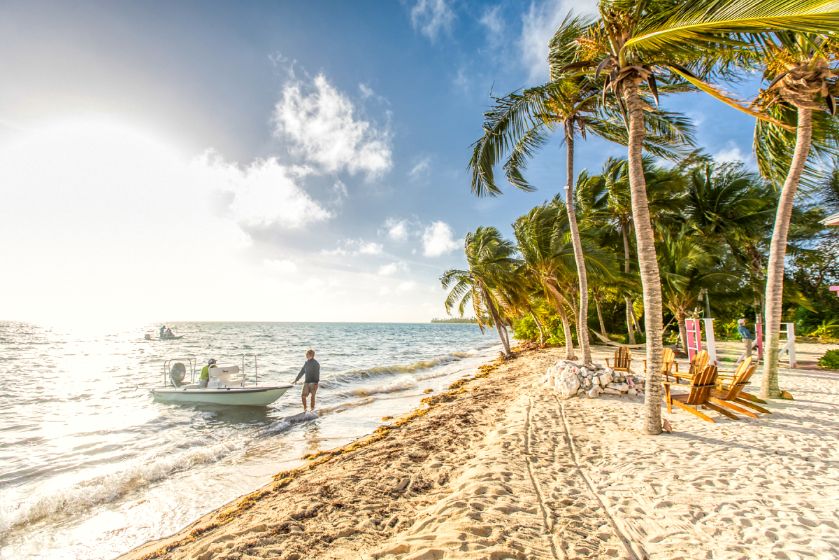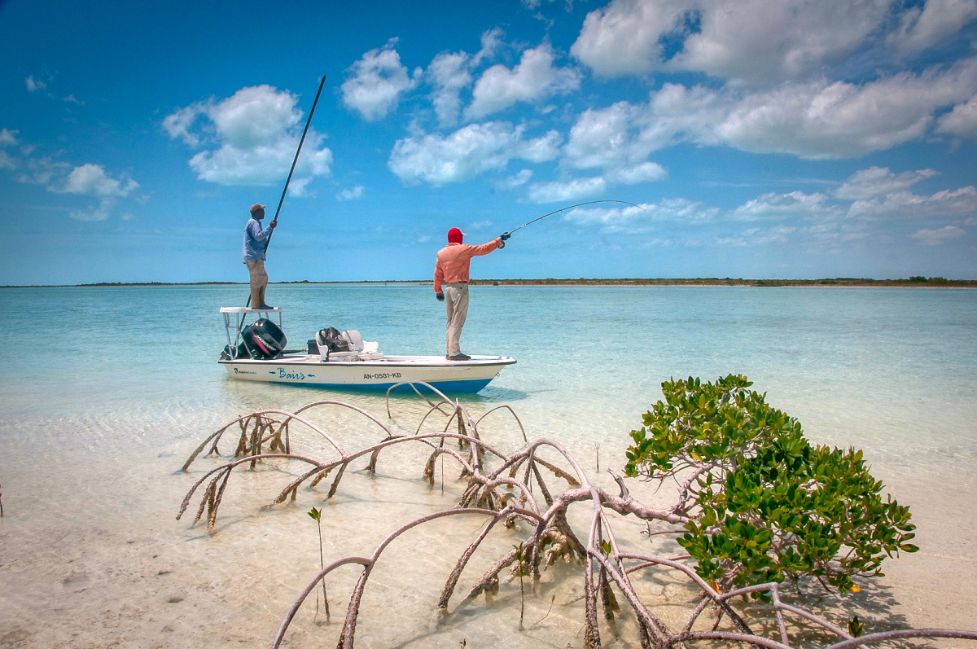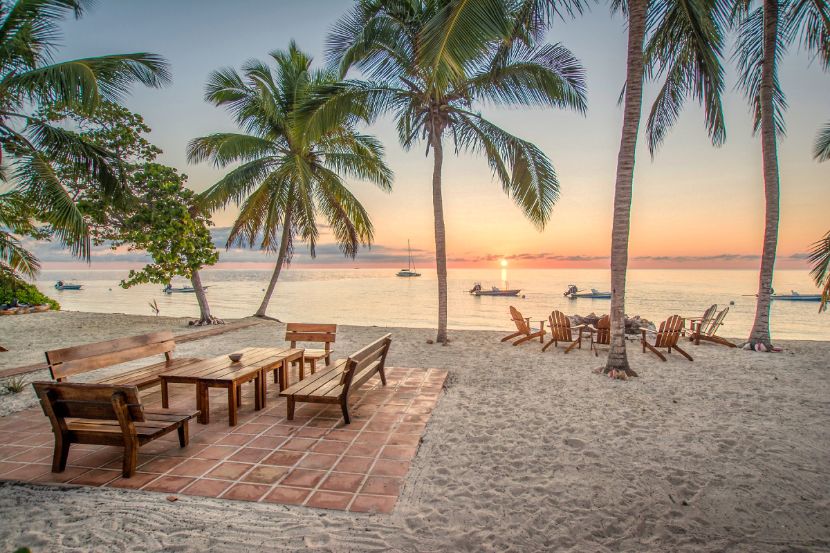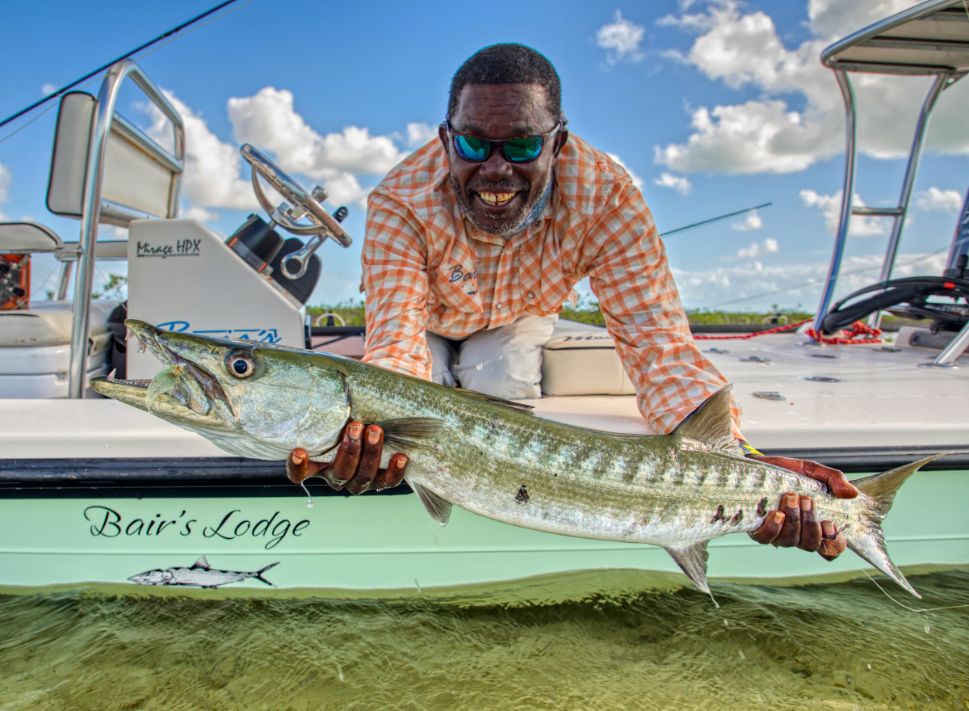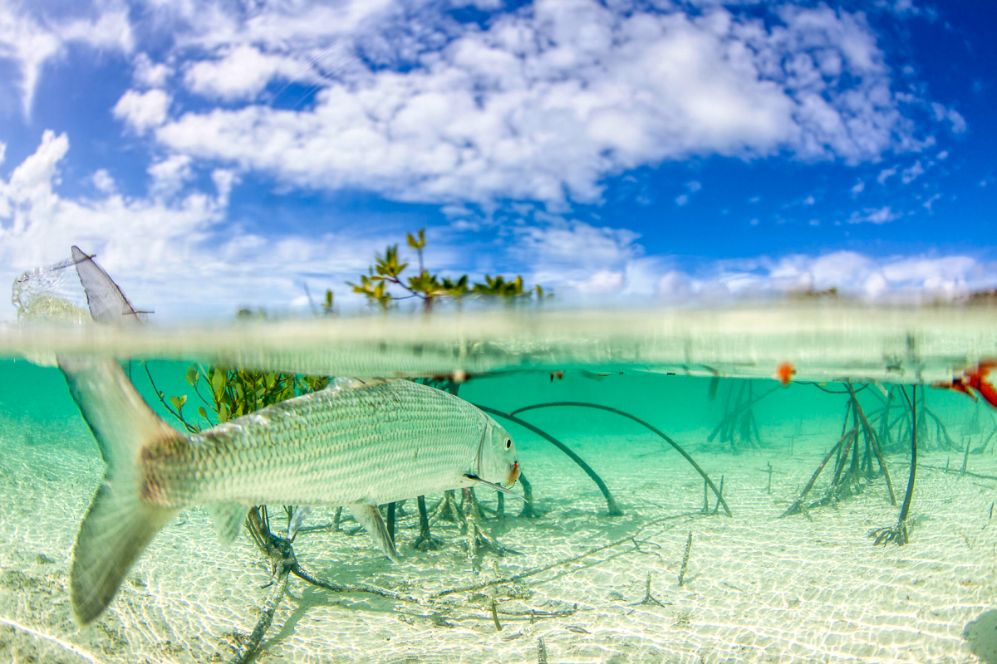 Bair's Lodge, South Andros-Bahamas
Since anglers began stalking bonefish the name Andros has meant big fish - and South Andros is home to giants! For those ready to climb to the top of the Bonefish ladder, there is only one destination: The Legendary Bair's Lodge. Ideally situated for fishing the South and West Flats of Andros, Bair's accesses some of the most remote flats while providing many sheltered locations irrespective of wind direction. The lodge has also come to represent the benchmark in terms of quality guiding, delicious food, comfortable accommodations, and courteous hospitality.

Bair's Lodge sits on the east side of South Andros Island in the Bahamas archipelago. The lodge is sandwiched between Deep Creek and Little Creek. These east to west arteries spill into an expanse of inland flats with hundreds of small cays and connecting channels, covering more than 120 square miles.

Andros is the largest of the Family Islands, yet remains one of the least developed. The pace of life here is mellow and dictated by the motions of the ocean - as it has been for centuries. The exquisite beachside hamlet of South Andros is peaceful, friendly, family-oriented and yours to explore. For instance, along the eastern coast of Andros you'll find the third largest barrier reef in the world called the Tongue of the Ocean. Beyond the reef the deep trench teems with Wahoo, Tuna, and dolphin, as well as the occasional marlin and sailfish. Within the reef you'll reap ample opportunities to target snapper, grouper and barracuda. Wild On The Fly guarantees this lodge will be one of your all time best experiences!
Learn more about
Bair's Lodge, South Andros-Bahamas
Click through to get details on the water, seasons, guest accomodations, and rates.
The biggest bonefish in the Caribbean have long called South Andros home - and they eat flies! The South and Westside flats are remote and renowned for large, unpressured bonefish. These varied flats provide ample room to stalk and wade cruising and tailing bones or to cast from the boat, which will be expertly maneuvered into range by a professional guide. This variety bolstered by some of the most consistent fishing in the Bahamas chain is why South Andros is considered the Bonefishing Capital of the world.

In addition, Bair's guests can cast for elusive permit and the occasional tarpon and snook, making a Grand Slam day within reach for adept fly fishers.

Fishing areas

Bair's offers convenient, backdoor access to the pristine white sand and turtle grass flats of South Andros. Every morning, after putting your coffee down you can step out of the lodge, load a boat, and be fishing within a few minutes.

Deep Creek and Little Creek lie within easy striking distance from the lodge, and offer more protection from potential wind than oceanside flats. Both creeks are also conduits to renowned West Side and other remote cays to the south and southwest—providing skilled anglers with the best shots at permit and tarpon to complete a Grand Slam.

Southern flats are home to large schools of bonefish. Grassy Creek, for instance, is about a 40-minute run from Bair's. When the wind drops and seas are calm you can run to Hawksbill Creek and onto Cistern Point. Both receive little fishing pressure and are loaded with bonefish.
Bair's Lodge offers deluxe ocean-side lodgings in an attractive plantation-style building surrounded by tropical flowers and palm trees. The bright, airy lodge is nestled on a sparkling white sand beach. Stretch out and relax on the verandah. Enjoy a cocktail from the fully stocked bar. And breathe in the laidback South Andros scene, where you'll spot friendly locals and bonefish tails for miles along the adjacent shallow-water flats.

Living and Dining Rooms

At Bair's, living room and dining areas come replete with plush rattan sofas that face the ocean. Ceiling fans and air-conditioning provide the utmost comfort, while both the bar and fly-tying rooms are always fully stocked. The bar list includes spirits, cold beers, soft drinks, plenty of ice, as well as a blender and mixers for cocktails. Next to the indoor bar, you'll find the fly-tying station. Satellite TV allows you to catch-up on news and sports during cocktail hour.

Shop and Guest Office

The guest office can be found near the bar and the sitting room. It includes telephone facilities and a computer station with Internet access. The Lodge provides loaner fly rods free of charge (flat charge of $250 for any breakage). Spinning rods and reels for reef-bound barracuda, jacks or grouper are also available. Shop merchandise includes Sage rods, Abel reels, Rio lines, backing and tippets, a brimming selection of area-specific flies, sunscreen and lip balms, fishing shirts, caps and t-shirts, as well as a selection of Costa polarized sunglasses, and more.

Verandah

Most rooms at Bair's open onto a spacious, ocean-facing verandah. There you'll find comfortable benches and tables to enjoy morning coffees, evening cocktails, and to share details of your day's adventures with friends and loved ones. Use the rod racks and hose beside the outdoor showers to wash down your tackle in the evening.

In the morning, after a full breakfast, step off the verandah and follow the path to the dock where your flats skiffs and veteran Bahamian guides await. Adjacent to the verandah, relax in luxurious lounge chairs, or a hammock, and pour a drink from the beach bar deck overlooking the ocean. Prevailing southeasterly winds and ceiling fans ensure there's always a breeze, allowing you to enjoy evenings outdoors - minus insects.

Bedrooms and Bathrooms

Bedrooms are open and airy. They include terracotta-tiled floors, luxurious white cotton sheets, as well as tropical-weight duvets and piles of comfortable down pillows. Rooms are air-conditioned, with plenty of storage space and electricity outlets to recharge phones and camera batteries.

All bedrooms include en-suite bathrooms with full baths with powerful, hot showers. You'll also find white towels and robes and a full array of amenities. Bair's housekeeping staff takes pride in maintaining clean, comfortable rooms. Laundry service is available upon request, and laundry bags are provided in all bedrooms. Two outdoor showers are available on the beach, where you can take a swim then take advantage of showering al-fresco!

Food and drink

Bair's serves delicious fresh local produce, specializing in fresh fish (ahi tuna, grouper and hog snapper), conch and lobster. They carefully stock the larder with fine quality foods from the US and Nassau. The chef bakes bread, pastries and cookies daily. The coffee is made from freshly ground beans and will be waiting for the guests in the buffet.

Alternatively, they can bring a cup of coffee to your room! A full breakfast will always feature a variety of cereals, coffee and a selection of teas, as well as fresh fruits. Eggs are cooked to your preference, with bacon, sausages and grits. Hot cereals are also available. A lunch menu card allows you to choose next day's lunch and the contents of the boat coolers.

There is an open bar policy at the lodge. On your return from fishing you will find cold beers, spirits, and a blender for cocktails, as well as stacks of soft drinks. Delicious appetizers are served on the verandah, so you can sample local specialties such as cracked conch, grouper fingers and conch salad. If you have a specific preferred brand of liquor, please be sure to let us know in advance so the lodge can have it ready for you upon arrival (payable upon arrival to the lodge). Otherwise, you can bring your own bottle. A good range of local spirits will be available free of charge at the lodge.

Dinner starts with appetizers such as homemade soups or conch ceviche, and all entrees are served with fresh salads. The emphasis is on mixing local dishes with light fresh recipes such as snapper with mango salsa, and barbecued fish. Desserts will vary from chocolate decadence to key lime parfaits. House wines such as Malbecs from Argentina, Chilean Chardonnay, Sauvignon Blanc, Merlot and Cabernet Sauvignon will be served with dinner. After dinner, coffee, tea and liquors will be served in the sitting room.

The lodge has a good supply of drinking water from a reverse Osmosis system. You will find water in your bedroom and your boat, and you can drink the tap water. In the arid climate, conservation is always appreciated.
Bair's Lodge is located on the eastern side of South Andros Island in the Bahamas. Andros is the largest island in
the Bahamas and remains one of the least developed. The island is divided by inland creeks and large channels
called bights. The lodge is an easy 25-minute drive after arriving by plane to Congo Town. Situated between Deep
Creek and Little Creek we are perfectly located to access the endless inland flats, with the option of running south
or through the island to the fabled west side, where the island's biggest fish roam.

Located in Little Creek on South Andros Island, 25
minutes south of Congo Town. Guests can reach Congo
Town on commercial Western Air flights from Nassau,
or on Makers Air out of Fort Lauderdale. Airflight
Charters are also available from Florida to Congo
Town

COMMERCIAL FLIGHTS: Western Air has 2 daily
flights to Congo Town from Nassau. These can be
reserved directly with Western Air at:
westernairbahamas.com | Phone: 242 377 2222

WATERMAKERS AIR: Offers direct flights from Fort
Lauderdale Executive Airport on Tuesday, Thursday,
Friday and Saturdays:
watermakersair.com | Phone: 954 771 0330

AIR FLIGHT CHARTER: Our recommended charter
company out of Ft. Lauderdale:
airflightcharters.com | Phone: 954 359 0320

Oct - Dec 2023

7 Nights / 6 Days Fishing $ 7,550 + Govt. TAX
6 Nights / 5 Days Fishing $ 6,950 + Govt. TAX
5 Nights / 4 DaysFishing $ 6,450 + Govt. TAX
4 Nights / 3 DaysFishing $5,350 + Govt. TAX
3 Nights / 2 DaysFishing $4,050 + Govt. TAX


Jan - July 1st, 2024

7 Nights / 6 Days Fishing $ 7,950 + Govt. TAX
6 Nights / 5 Days Fishing $ 7,350 + Govt. TAX
5 Nights / 4 Days Fishing $ 6,750 + Govt. TAX
4 Nights / 3 Days Fishing $ 5,650 + Govt. TAX
3 Nights / 2 Days Fishing $ 4,275 + Govt. TAX

* Rates are in USD per person, based on shared occupancy and boat. Government tax is 10%.

INCLUDED
Lodging; All meals and beverages (Open Bar); Professional Guide Services, Transfer
between Bairs' Lodge and Congo Town airport (TZN), and Loaner Fishing Equipment
(rods, reels, and lines).

NOT INCLUDED
Airfares; Transfer to South Andros; Government Taxes (10%); Flies; Gratuities;
Laundry service; Any items of a strictly personal nature; personal and baggage
insurance; Cost of itinerary modifications requested by the passenger

SINGLE ROOM AND BOAT: 75% surcharge.
NON ANGLERS: $650 a night + government taxes.
FULL DAY FISHING (ON ARRIVAL & DEPARTURE): $950 per boat (1 or 2 anglers) + government taxes.
HALF DAY FISHING (ON ARRIVAL & DEPARTURE): $800 p/boat + government taxes