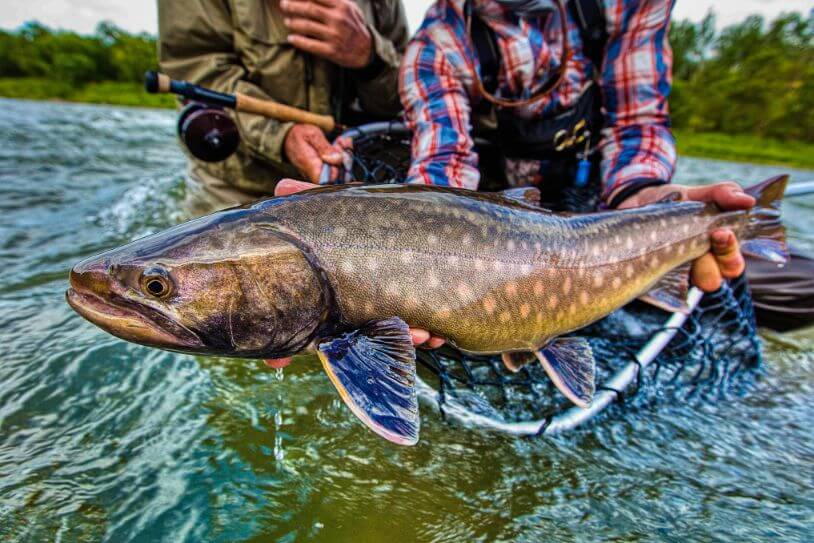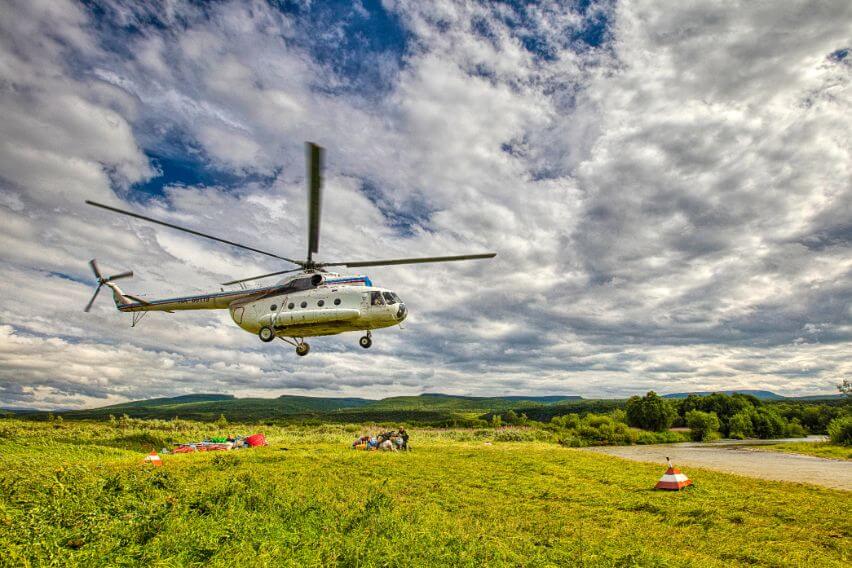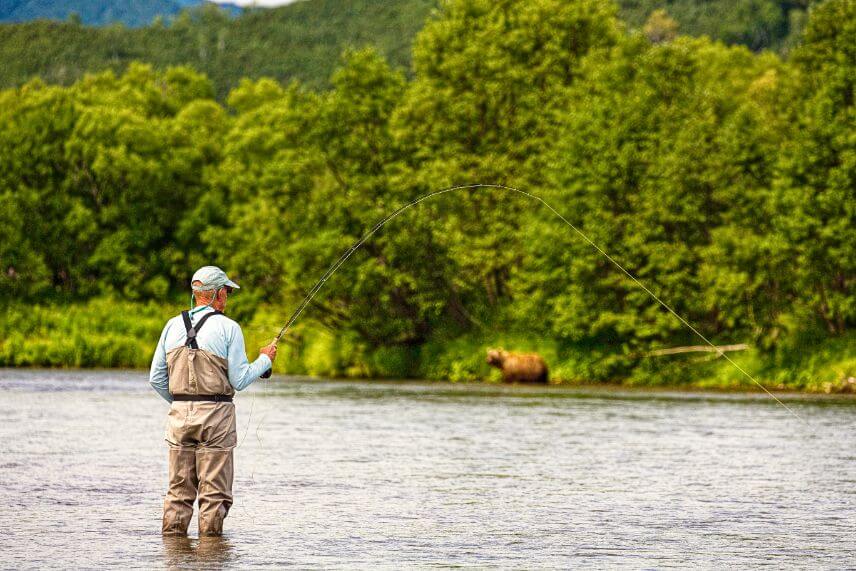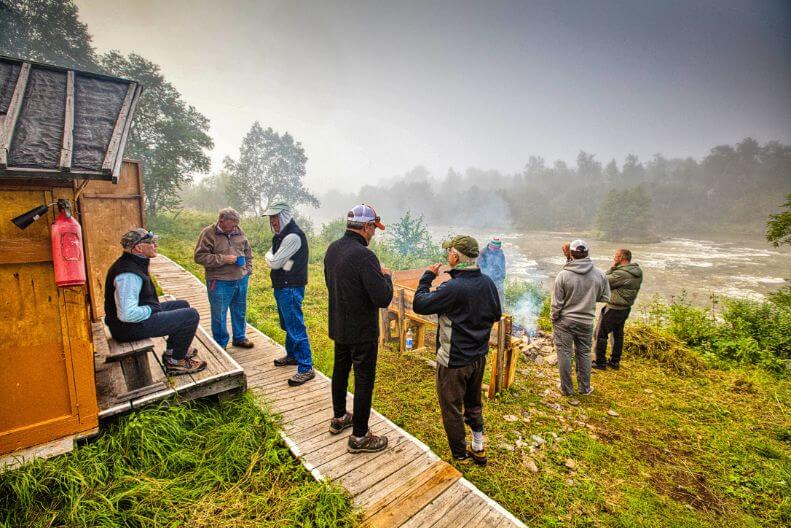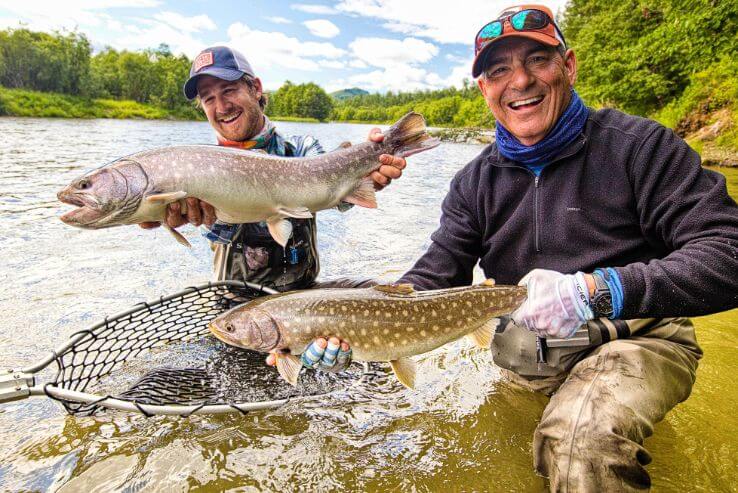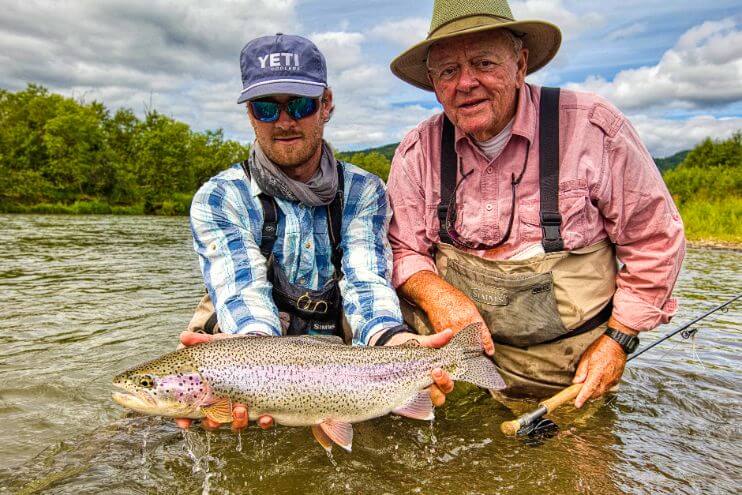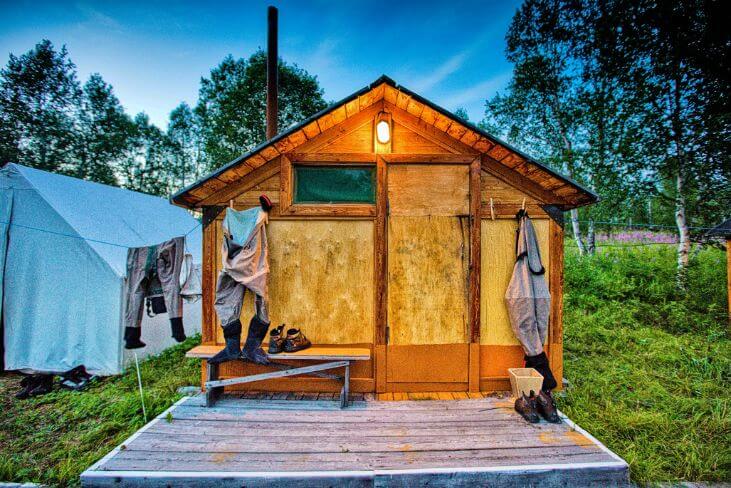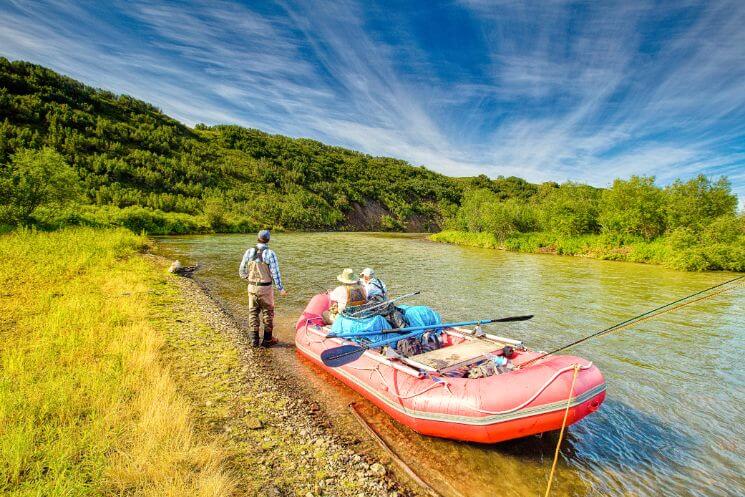 Zhupanova River Float Trip, Kamkatcha Russia
The Zhupanova River is home to the largest Rainbow Trout in Kamchatka. The average trout on this river is 24-28 inches long, and trout over 30 inches are hooked weekly. In addition to enormous Rainbows, Zhupanova is home to a rare strain of sea-run Kundzha (Siberian white-spotted char). This is one of the only places in the world where you can target these fish; they grow to colossal proportions here. You will be fishing new waters and staying at a different camp each night along this 55 mile stretch of pristine river. The scenery is simply spectacular floating through thick Siberian pine and birch forests with steep surrounding canyons. Brown bear sightings along the shore are common. Nightly campfires complete a good day of fishing while the stars above seem close enough to tap.

Learn more about
Zhupanova River Float Trip, Kamkatcha Russia
Click through to get details on the water, seasons, guest accomodations, and rates.
Unlike traditional float trips that depend on guides and anglers to set-up and break down camp each day, the Zhupanova float incorporates six permanent river camps 6-8 river miles apart. Over the course of the 6 day trip anglers move between the camps via inflatable rafts. Anglers will be able to relax at the end of each day in relative comfort, enjoying hot showers, cold drinks, permanent wood cabins or modern high-tech tents with beds, mattresses, and a well-equipped dining facility. Highly qualified Russian and American guides provide for your safety, angling success and comfort.
Two anglers share a small wooden cabin or a high-tech, weatherproof, double-walled "tent cabin," similar to the weather-port cabins in use in many Alaskan camps. Each cabin has wood floors, a wood stove for heat (usually only needed in the fall), bed frames and mattresses. You must bring a sleeping bag for this trip. There are two clean flush-toilet outhouses per camp, as well as multiple shower facilities with good water pressure and endless hot water, courtesy of an ingenious Russian wood-fired plumbing system. The kitchen / dinning rooms are permanent log yurts, and all camp infrastructure is connected by extensive wooden walkways.

The food in Kamchatka is tasty and plentiful, though certainly not gourmet. Fresh meats and locally grown, geothermal hot-house vegetables are the features of a cuisine not unfamiliar to the American palette. Delicious Russian soups like borsh and ukra are always the customary first course and a favorite with our guests. A variety of salads are served during lunch and dinner. Beer is provided with dinner, with additional beer and vodka available for sale. Other or special libations must be brought from the United States.
There are a few different ways to get to Kamchatka depending on the season. Direct Flights Via Alaska may be available a few weeks each summer from Anchorage to Petropavlovsk. Or from Moscow and Seoul to Petropavlovsk.
6 Nights / 6 Days Fishing $6,995.00 USD per person.

There is no surcharge to come alone. Most anglers opt for two-week trips. In this scenario, either Zendzur Lodge or Ceder Lodge can be combined with the Zhupanova Float Trip. Two week package price $11,995.

Zhupanova Float Trip for a two week package price of $11,995.

Prices are in USD and may change prior to booking. Call for a quote.

Inclusions: Included in your angling package at the Zhupanova River Float Trips is all ground and air transportation once in Kamchatka and all food, accommodation and guides once at the camp.

Non-Inclusions: Not included in your angling package at Zhupanova River Float Trips are airfare and travel expenses from your home to Kamchatka, Russian visitor's visa, fishing gear, flies, fishing license, medical evacuation insurance (required), and alcohol.