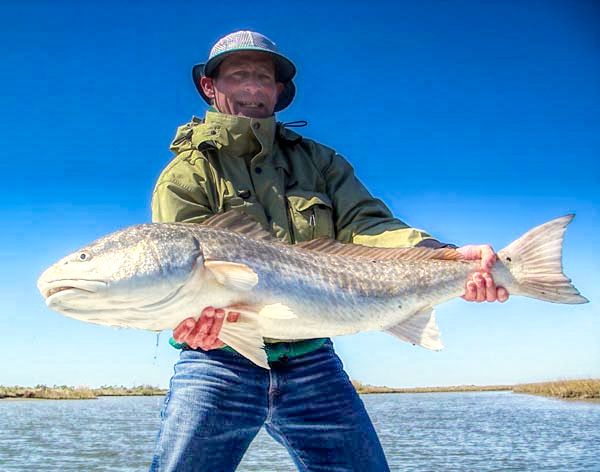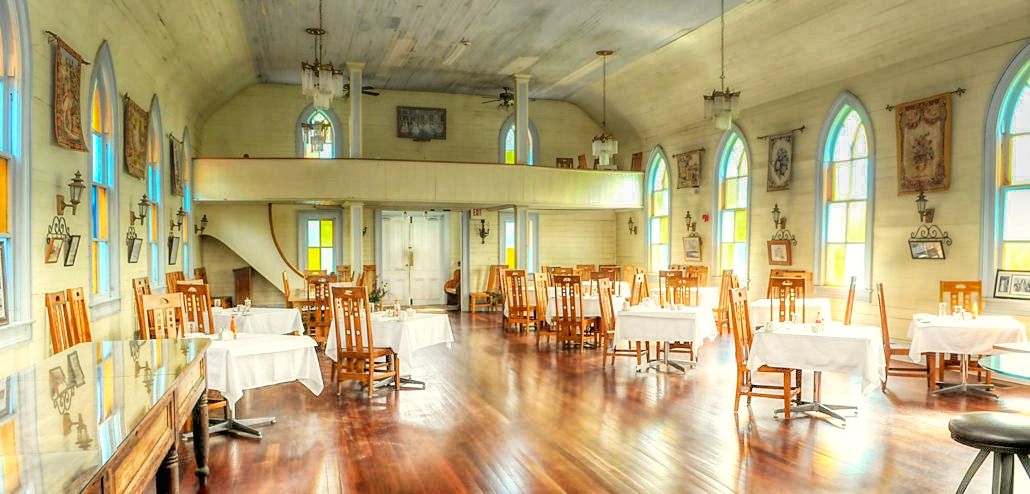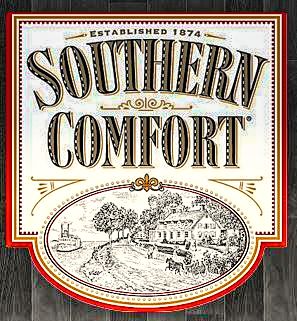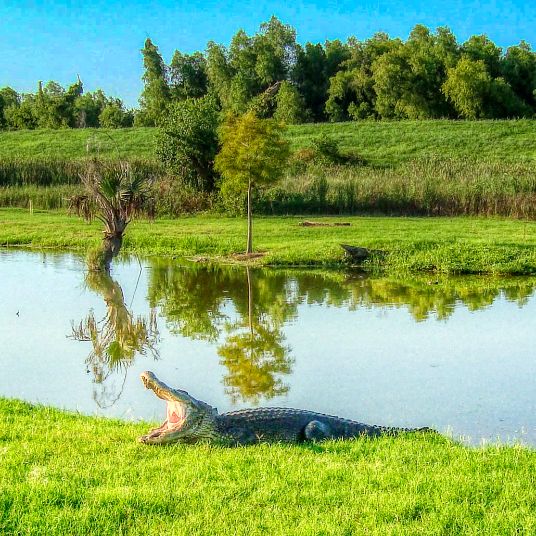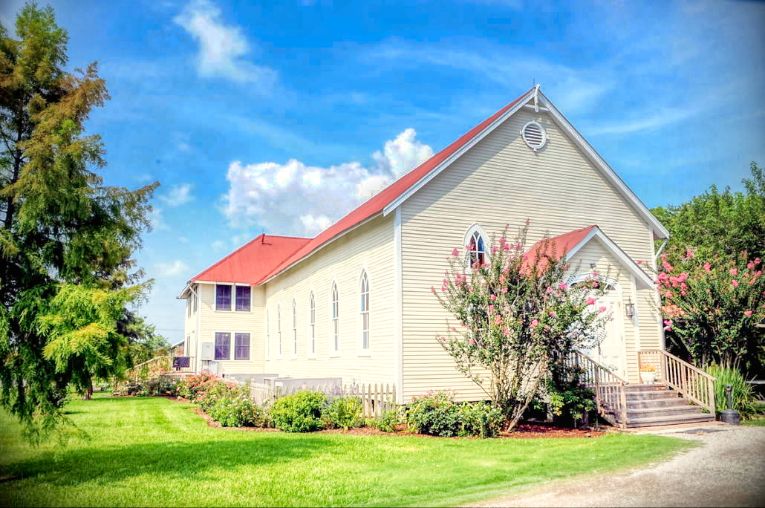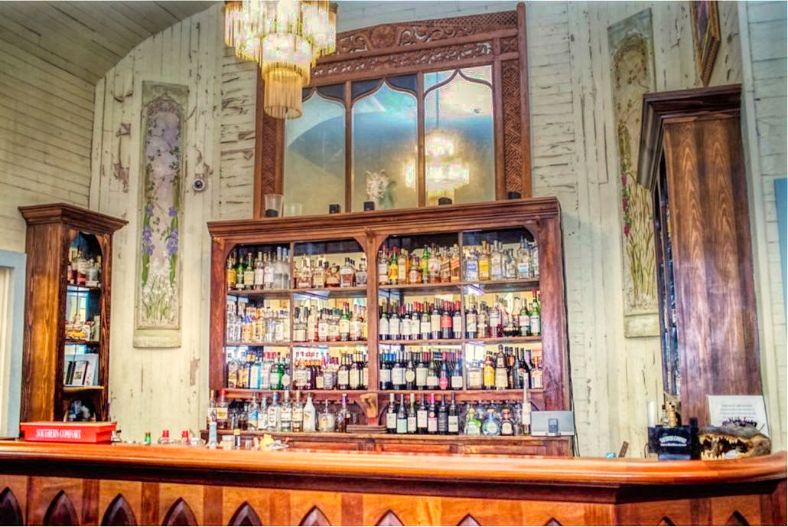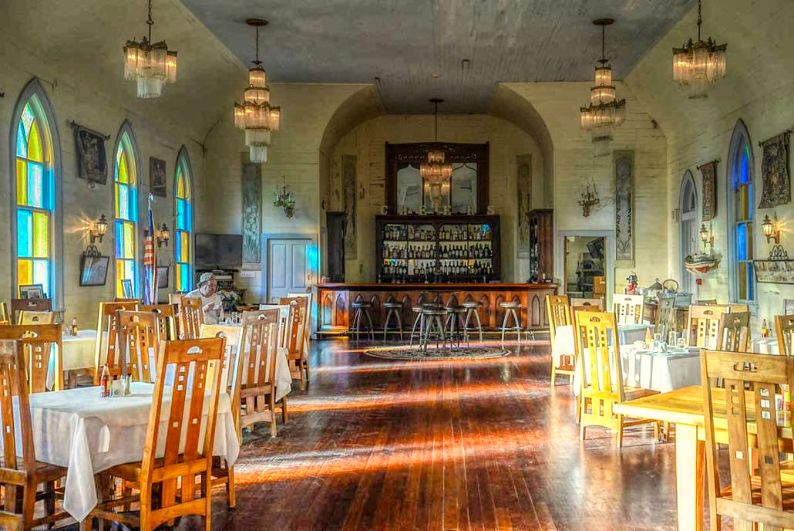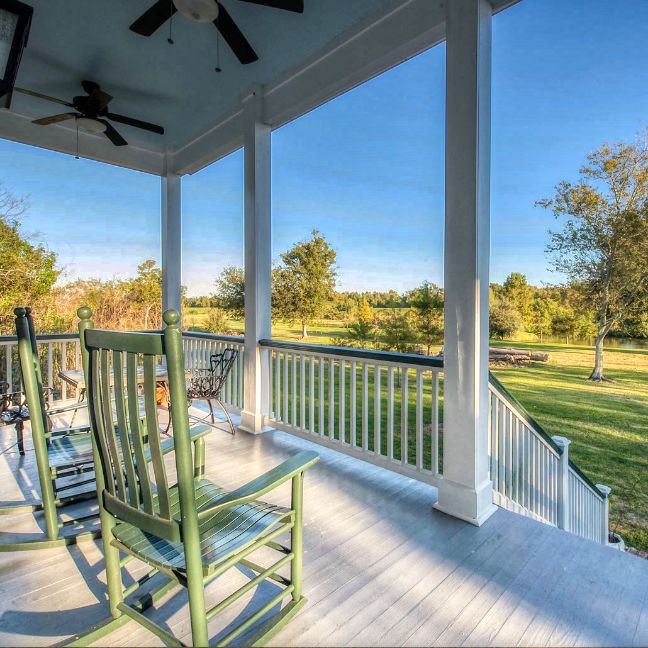 Woodland Plantation, Louisiana
Fish North America's most productive estuary, the Deep Mississippi Delta of south Louisiana. Whether you like fly-fishing or spin casting, the flats, bayous and bays of south Louisiana's rich marsh holds red fish, speckled trout, blackdrum, sheephead, flounder, crappie and bass in abundance. It is not uncommon to catch limits of several of these species in the same morning. If deep sea fishing is your passion let us set you up on a trip out of the mouth of the Mississippi, where you are likely to catch red snapper, grouper, black, yellow and blue fin tuna, amberjack, cobia, wahoo and marlin, just to name a few.

Learn more about
Woodland Plantation, Louisiana
Click through to get details on the water, seasons, guest accomodations, and rates.
After breakfast the guides will meet you at Woodland Plantation you and your fishing partner will load up and be transported to the dock.

Typically you will be sight fishing, but Mother Nature can throw a curve ball, and results in the need to blind cast. During these times, blind casting does increase your odds of catching fish. Spin fishing is an option if the weather does not allow fly fishing, but please let your guide know if this is acceptable.

Fish species will primarily be redfish. However, speckled sea trout, black drum, sheepshead will also be available. Red fish will average 3-5 pounds with 8 and 9 pound fish possible during good weather patterns and double-digit redfish are common. Red fish, black drum and sheepshead are flats dwellers and caught usually by sight casting. Speckled trout require blind casting to unspecified targets and while they generally travel in schools their size range is 10"-14". Strikes are usually great with these fish, but the fight is nothing like the flats' fishes. Largemouth bass are also available, but again let the guide know if they are high on your list.

Boat rides can vary from 5 minutes up to 25 minutes in length depending on where the best fish activity is anticipated and the day's tidal flows. Weather activity can also be a factor on where you will fish.
The Big House, featured on all bottles of Southern Comfort for 75 years, is a raised Creole cottage with Greek Revival features, broad porches front and back, key hole designed French doors and is authentically furnished with fine antiques.

This historic building, circa 1834, has nine guests rooms, all with private baths. You will feel as though you are stepping back in time when you walk into this authentic antebellum home.

Our other buildings, each with their own unique charm, are the Magnolia Store, the Little House, the Overseer's House and the Old Slave Cabin.

About the Restaurant

"Spirits Hall", formerly St. Patrick's Catholic Church, circa 1883, was moved to Woodland Plantation in October 1998 from Homeplace, Louisiana, 14 miles south of Woodland and restored into a beautiful dining and reception hall. With vaulted barrel ceiling, chandeliers, gothic stained glass windows, mahogany bar with arched panels and Brazilian cherry wood floors, Spirits is truly an exquisite, soothing and historic building.

Now restored to its original grandeur, the building comprises 4,000 square feet and is an ideal location for gourmet dinners, weddings, receptions, conferences, and special retreats of all kinds. Featuring traditional Louisiana Creole and Cajun cuisine, Spirits of Woodland Hall can be reserved for most any group.

A full Southern breakfast is served each morning between 7:00 and 10:00 AM, depending on your request. Fresh fruit, fried bread pudding, eggs, bacon, sausage, cheese grits, hash browns, and Eggs Benedict are a few dishes you will be served as our guest. Breakfast, lunch and dinner are served in the Spirits Hall.

Meal Plan: A Meal Plan is available to guests for $79 and includes a five-course dinner of gourmet Southern and Creole cuisine as well as a fresh bagged lunch for the following day.

While you are visiting Woodland Plantation and Spirits Hall, make sure you try the signature beverage, Woodland Punch.
The closest major airport to Woodland Plantation is Louis Armstrong New Orleans International Airport (MSY).
$2,595.00 per person double occupancy