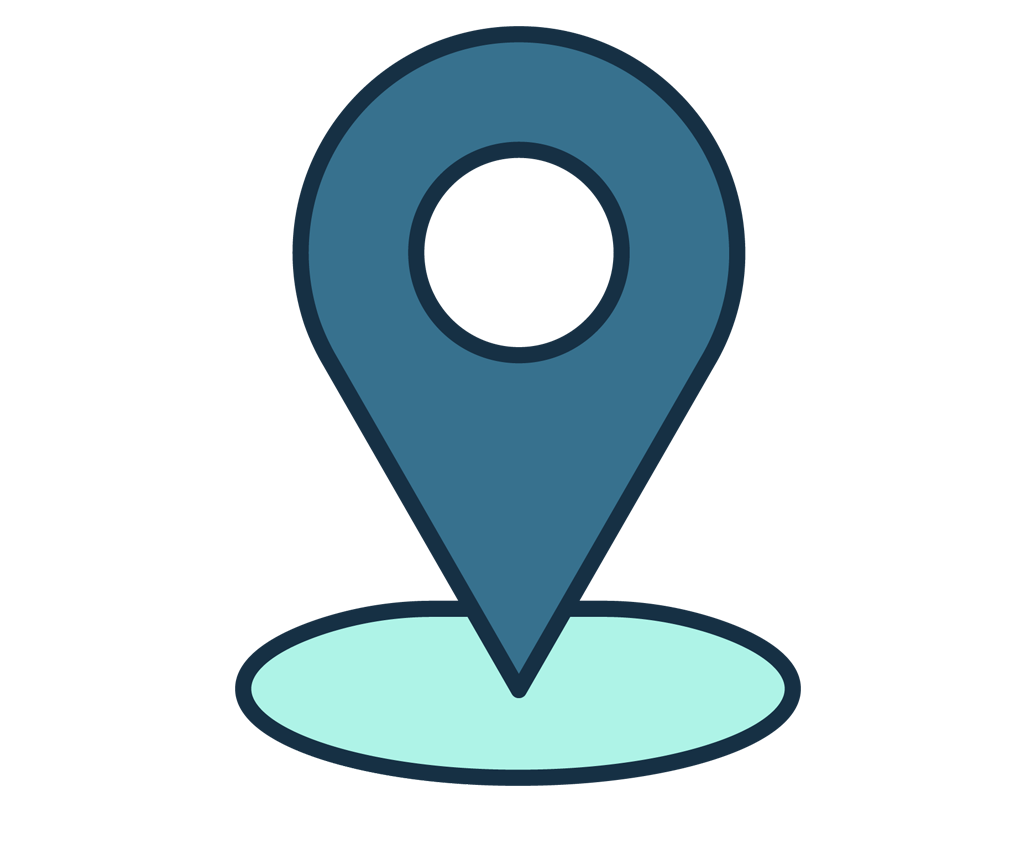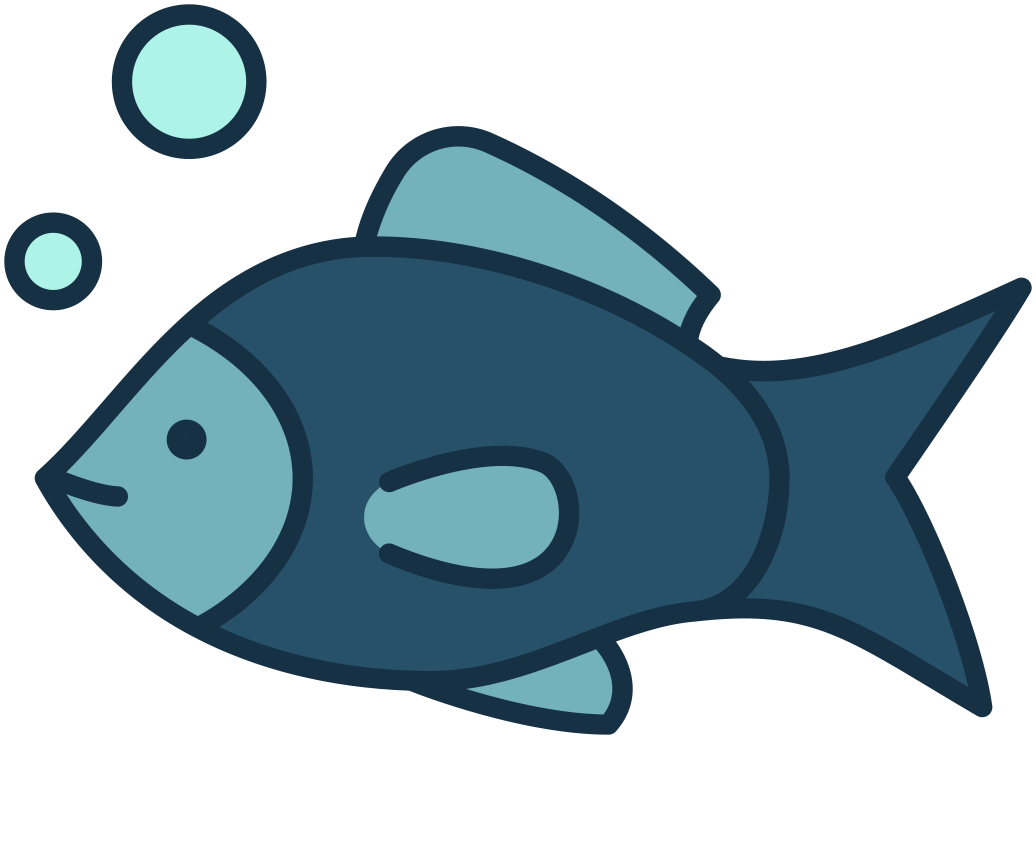 Season
January 1st - mid-April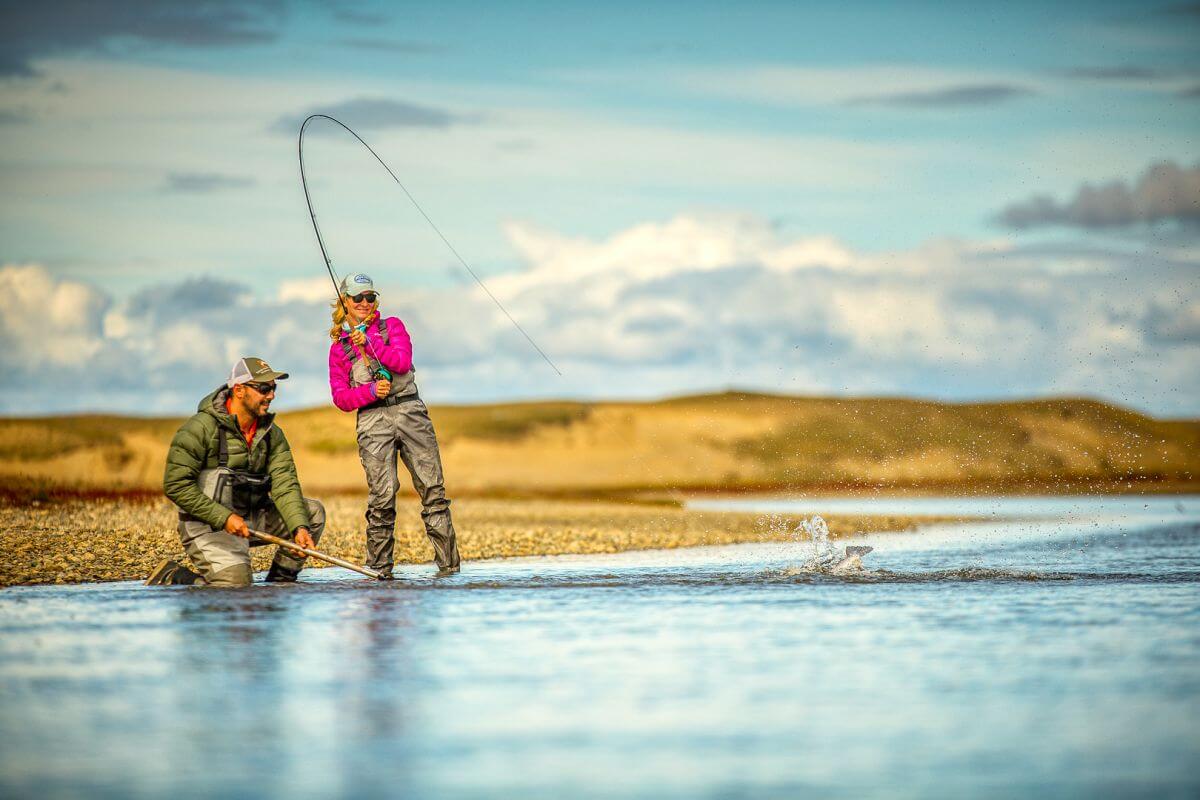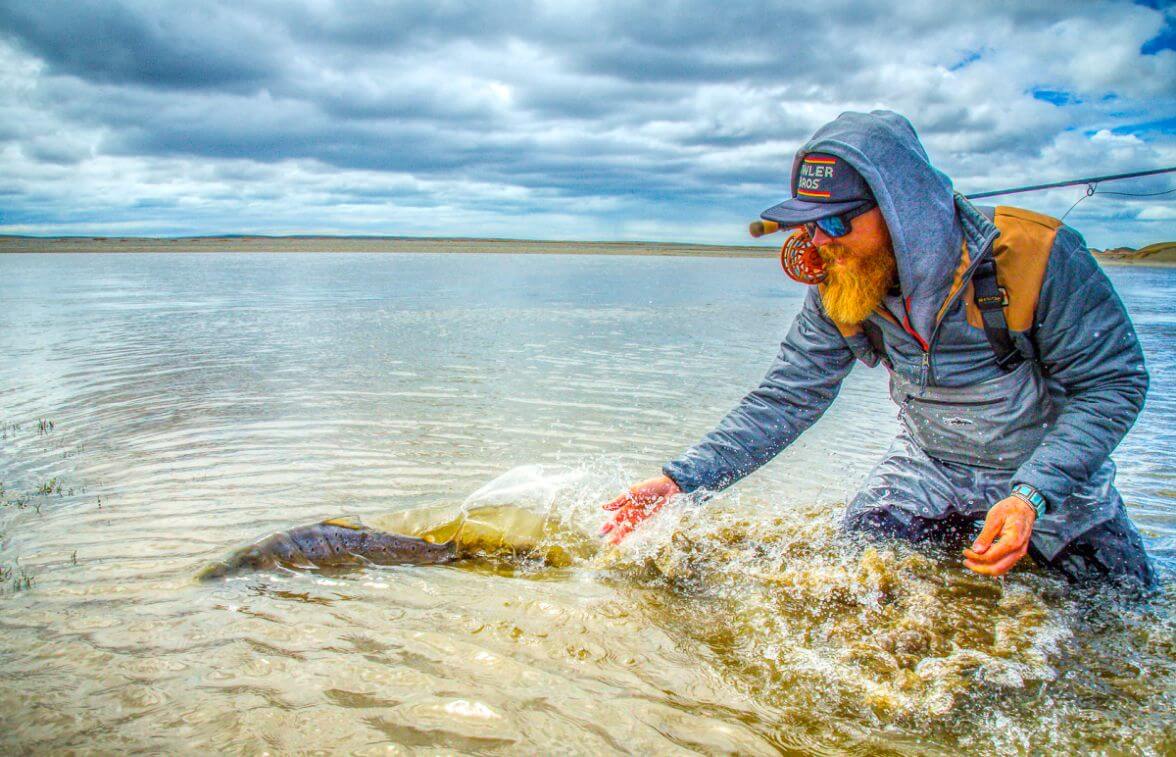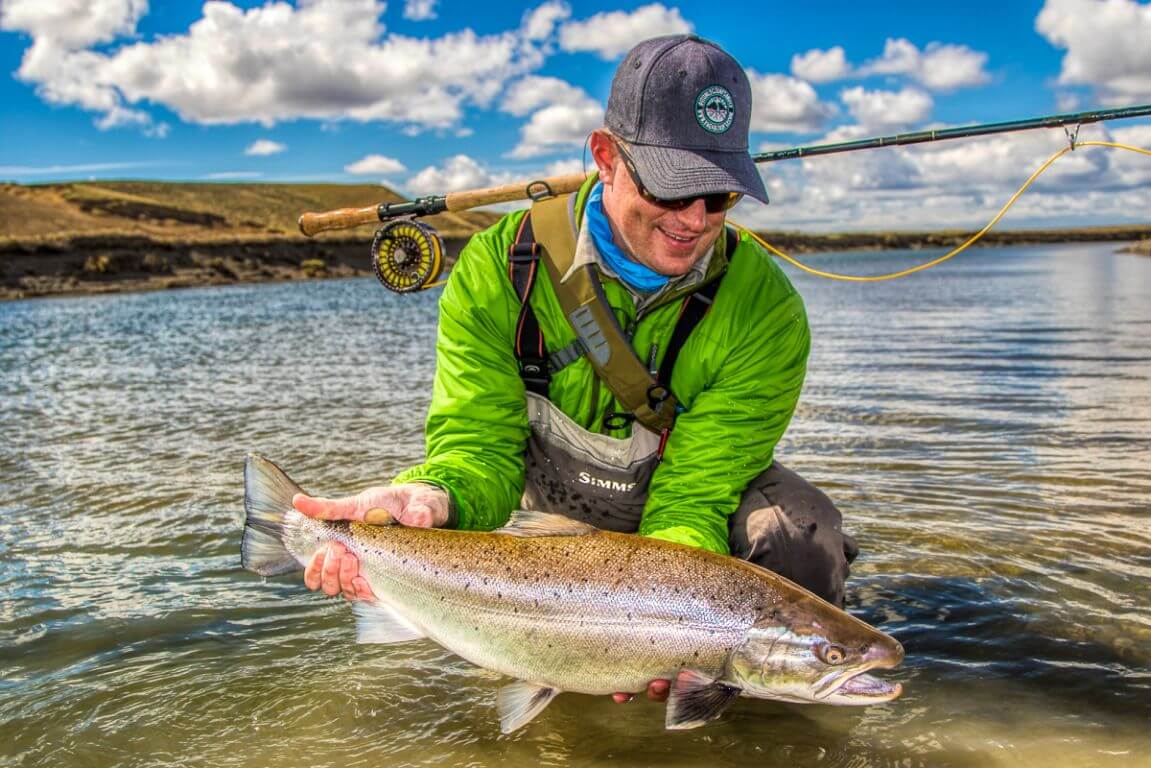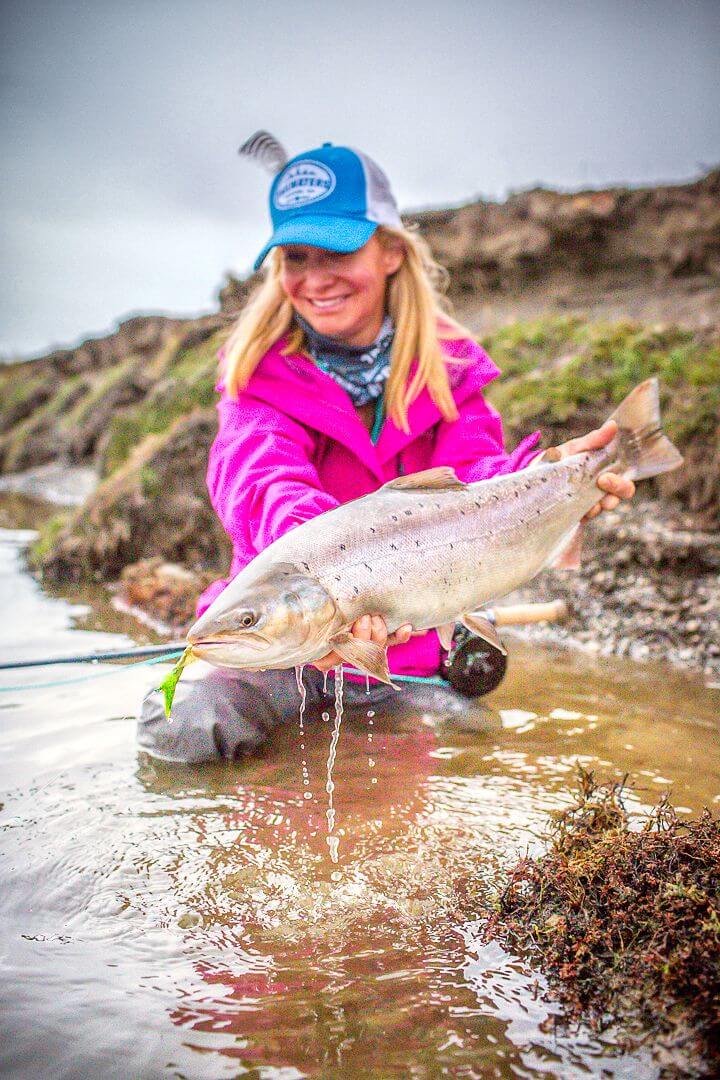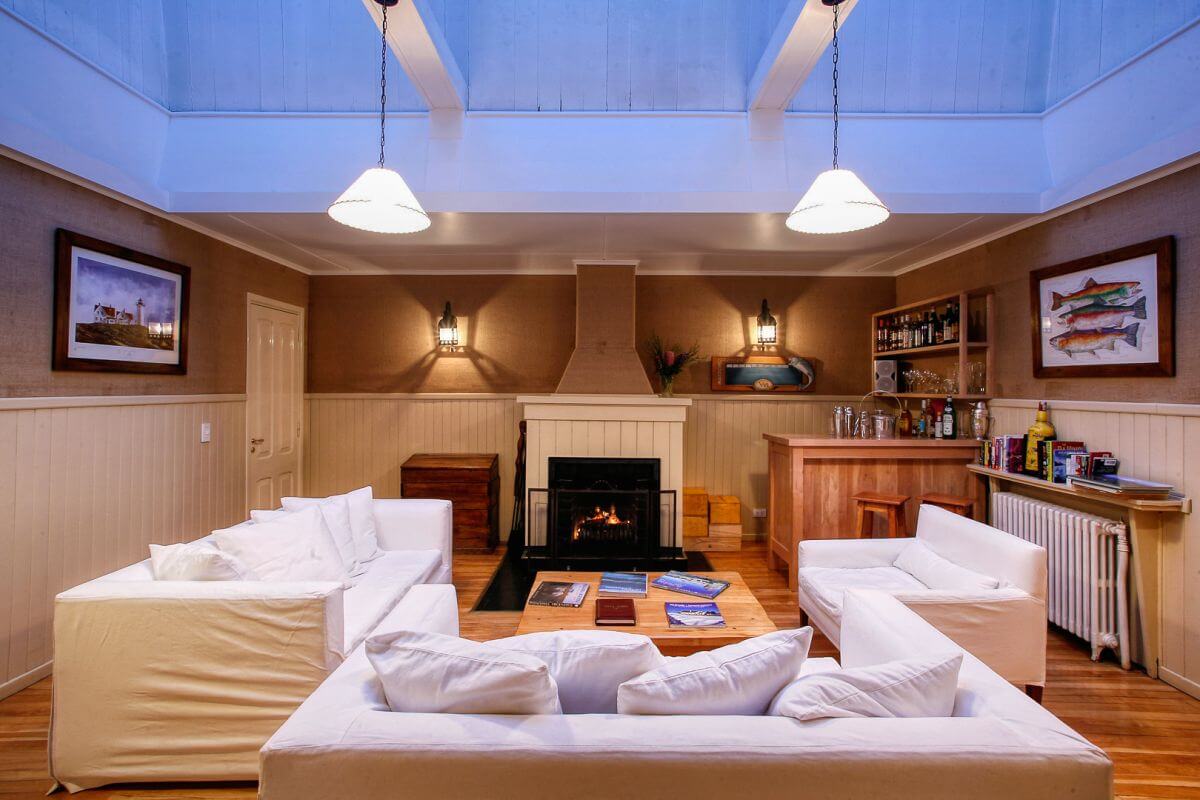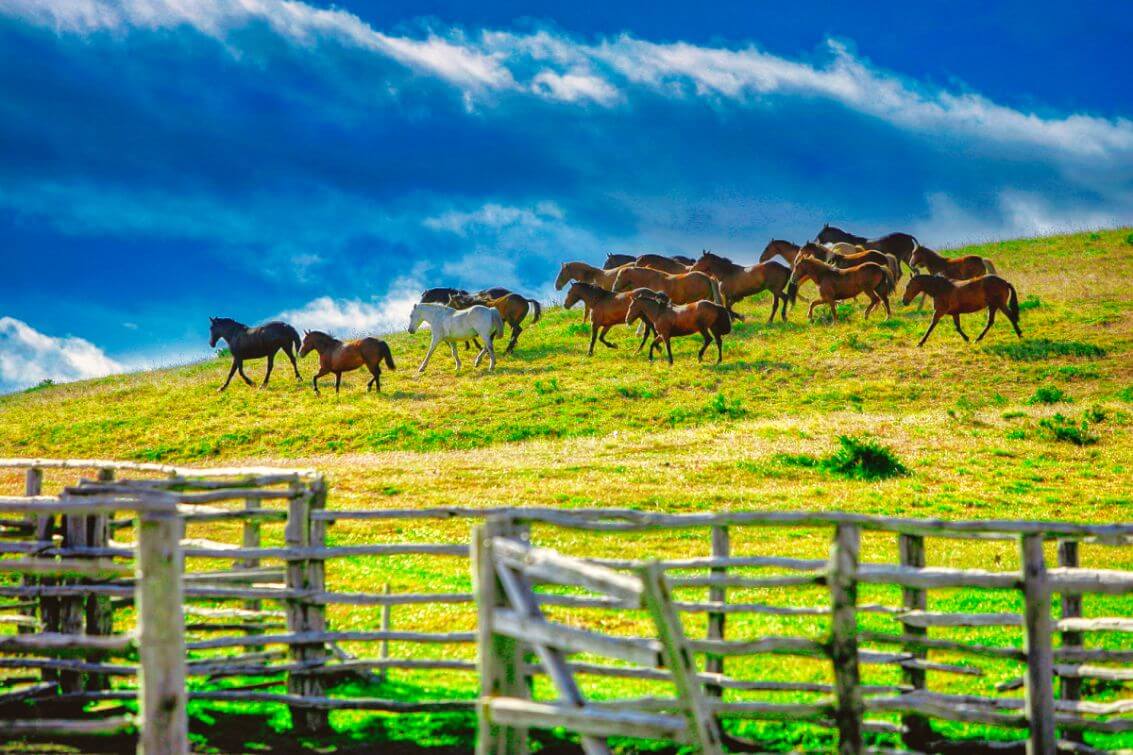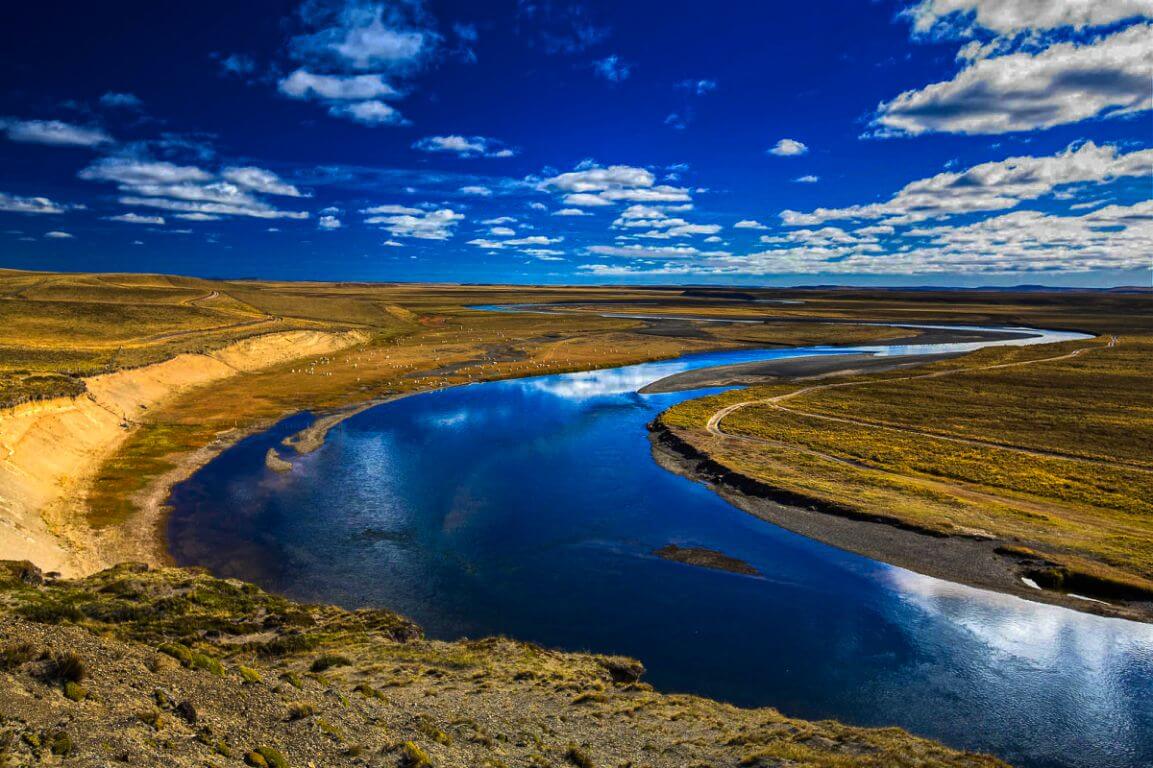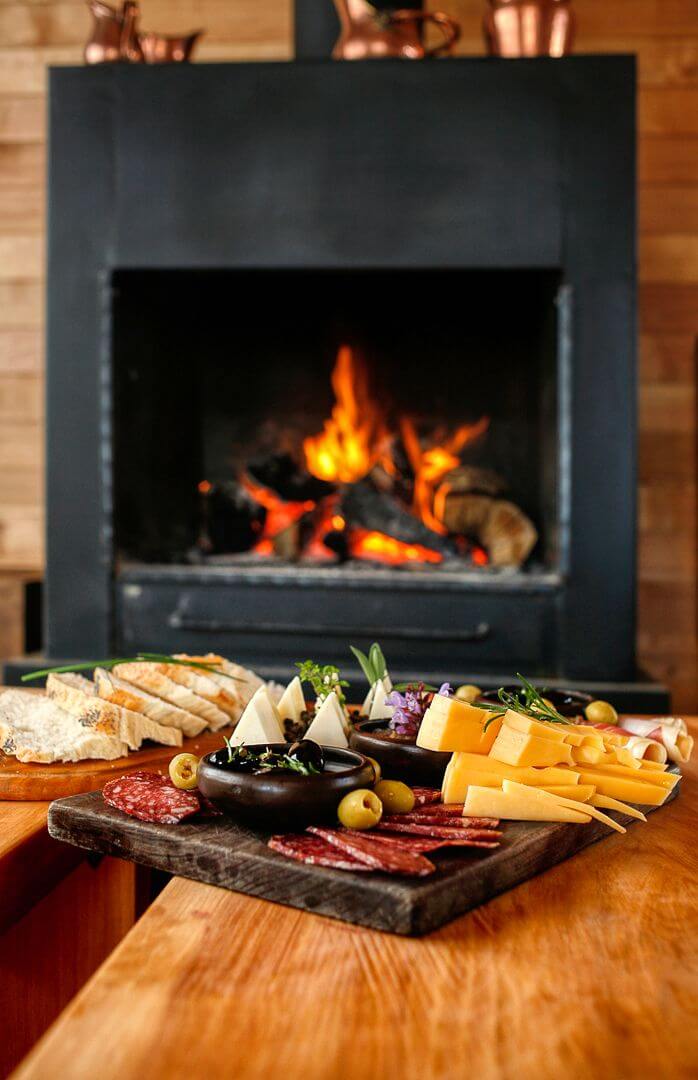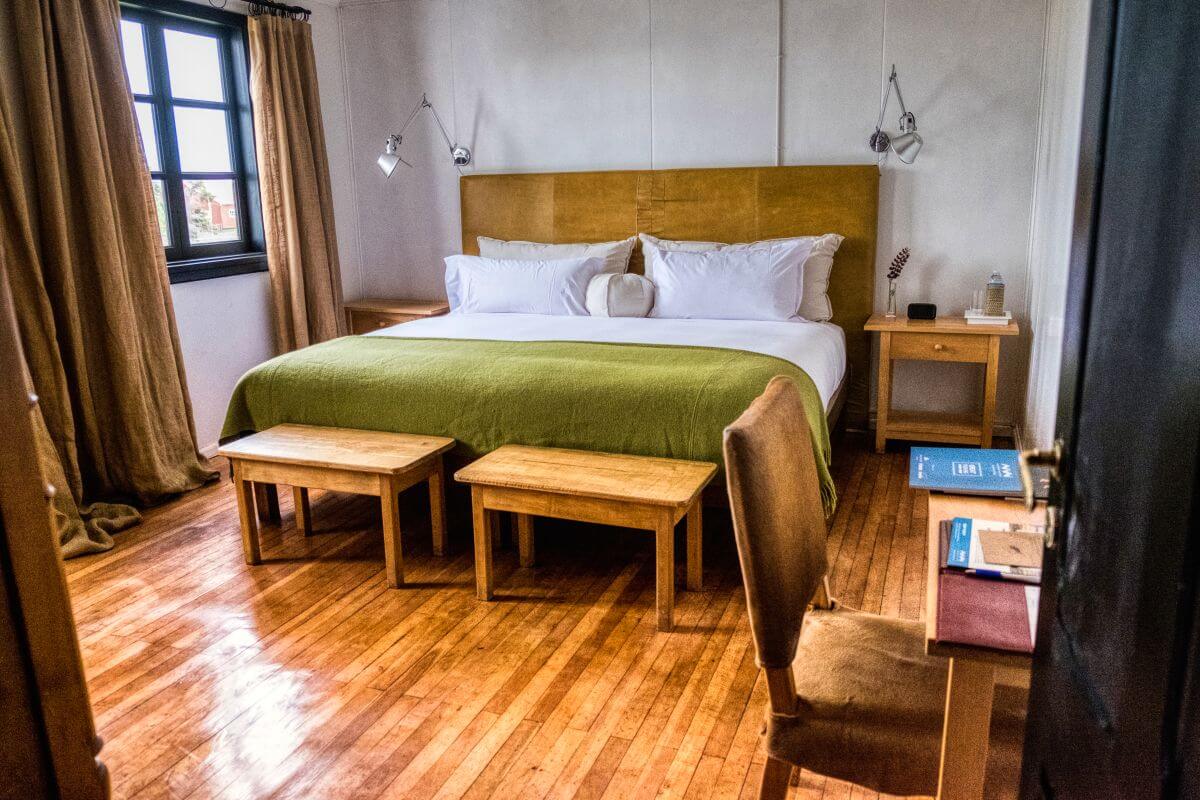 Villa Maria Lodge, Argentina
Villa Maria Lodge sits on the famous lower section of the Rio Grande where anglers have the good fortune of being first in line for chrome sea-run browns pushing into the river from the south Atlantic Ocean. The river here can be swift by powerful flows streaming off the Andes Mountains. Endless gravel bars, deep tanks, and prodigious runs are the norm. On any given day it is not uncommon to hook into a 20 pound Brown. The landscape of Tierra del Fuego is reminiscent of Wyoming or the Scottish low country. It includes sparsely populated wilderness, large sheep farming estancias, wild herds of llama-like Guanacos, plentiful red fox and majestic soaring condors above.

Learn more about
Villa Maria Lodge, Argentina
Click through to get details on the water, seasons, guest accomodations, and rates.
The Rio Grande has become the most productive sea-run brown trout fishery in the world. Sea-run browns spawn during fall in the Southern Hemisphere (late March, April, and May). Juveniles typically spend one to four years in fresh water before their first migration to sea. In the ocean they feed and grow for approximately six months before returning to the river—weighing three to six pounds. Trout, unlike salmon, will spawn and return to the ocean multiple times through the course of their lifetime. Returning trout that have completed four spawning cycles often weigh more than 20 pounds. Catch-and-release practices have benefitted return numbers and overall population health in recent years.

The Daily Program

Guests will leave the lodge around 9:00 after breakfast and fish until 1:00 in the afternoon. Following lunch and a siesta guests return to the river in the late afternoon to fish until dark. Fishing hours will change slightly depending on the time of year.

Fishing Techniques on the Rio Grande

The Rio Grande isn't a huge river but does allow for a wide range of techniques. Water levels change from week to week during the season. Rio Grande sea-run browns favor cutbanks during midday. In low water they seek faster riffles. Like steelhead and other migratory fish, these trophy browns move upstream during early morning, evening, and nighttime hours. Browns tend to park in pools on calm, overcast days. Pro's at the Lodge recommend beginning each drift or swing as close to a cutbank as possible. Presentations from pool to pool will vary. Pro-guides at the Lodge are experts in the nuances of the Rio Grande.
Villa Maria Lodge is located on the Jose Menendez Estancia. This property dates back to 1894 and once supported a bustling village of ranch families and hands. The Menendez property also played host to a notable employee, John Goodall, who's is recognized for planting the first trout in local rivers in the region. The Lodge is surrounded by more than 120,000 acres of pastures and grazing land for 40,000 sheep and 1,500 head of cattle. The Lodge overlooks the Rio Grande River with its white picket fences and colorful flower gardens. The Lodge was for former ranch manager's family home. It has since been transformed into a modern fishing resort.

The Lodge features six spacious en-suite double and single rooms. Delicious meals are prepared daily by the lodge's dedicated chef. Each evening a roaring fire and well stocked bar welcomes you back from your daily fishing excursions. The on-site tackle shop is stocked with Sage rods, quality reels, flies, lines, clothing, and other gifts and essentials. Guests have the full use of the lodge's fly-tying table and gear storage room. Villa Maria also boasts a riverside day house for anyone needing a break from fishing. The lodge also has three cozy rooms perfect for midday siestas. The Lodges proximity to the river increases anglers time on the water and a place to relax after enjoying midday lunches of steak or lamb cooked over open coals.

Food and Drinks

The kitchen comes to life through the use of fresh and regionally representative meats and produce. A top-notch team of experienced national and international chefs, trained in classic culinary techniques, provide exceptional meals that will having you come back for more. You will enjoy fresh pastas and fire-roasted Patagonian lamb roasted gaucho-style over charcoal embers, alongside ocean-fresh King crab followed by homemade ice cream, Argentina classic sweets and pastries. Delicious wines from Bodego Catena Zapata create a perfect blend at dinner during your stay. These wines hold a special place in Argentina's culture and the Lodge is proud to serve them to you.


Guests fly into Buenos Aires, Argentina, and overnight there. You can arrive a day or two early enjoy the sites. Arrival day at Villa María is set for Friday. Commercial airlines fly from Buenos Aires to the airport of Rio Grande (3-hour flight), where a lodge representative will meet you. The transfer from Rio Grande airport to the lodge takes 30 minutes by car. On arrival at the lodge, guests are welcomed with cocktails and introduced to the entire Villa Maria staff.
January 1 – 8 $9,950 *
January 8 – March 5 $10,950 *
March 5 – 12 $9,950 *
March 12 – 19 $8,950 *
March 19 – 26 $7,950
March 26 – April 2 $6,950

Rates are based on 7 nights and 6 days fishing, and include single room and shared guide.

Prices are in USD and subject to change prior to booking. Ask for a quote.

Non-Angler Rate: $650 per night

* Friday to Friday weeks, within January 3 and March 13 include:

1 night at Delta Exo Lodge (shared rooms), with one day of guided dorado fishing (subject to availability; first-come first-take basis) with lunch, dinner and breakfast included – open bar.

Does not includes transfer Ezeiza (EZE) Intl. Airport to Marina – Marina to Aeroparque (AEP) Domestic Airport (based on 2 pax min. at $ 150 per person.

Included: Transfer from Rio Grande Airport to the lodge, lodging, Meals, all wines, beer, and local spirits at the Lodge, Professional guide services & loaner fishing equipment (Rods, reels & Lines).

Not Included: Gratuities for guides and house staff, international and domestic airfares, fishing license ($495 approx. per person), laundry service and day-room ($200 p/ person), based on single occupancy at Rio Grande Hotel on arrival date to Río Grande.

Payment terms: A deposit of 50% confirms a reservation. Deposits are non-refundable, unless client replacement is found. Final payment is due 90 days prior to departure.