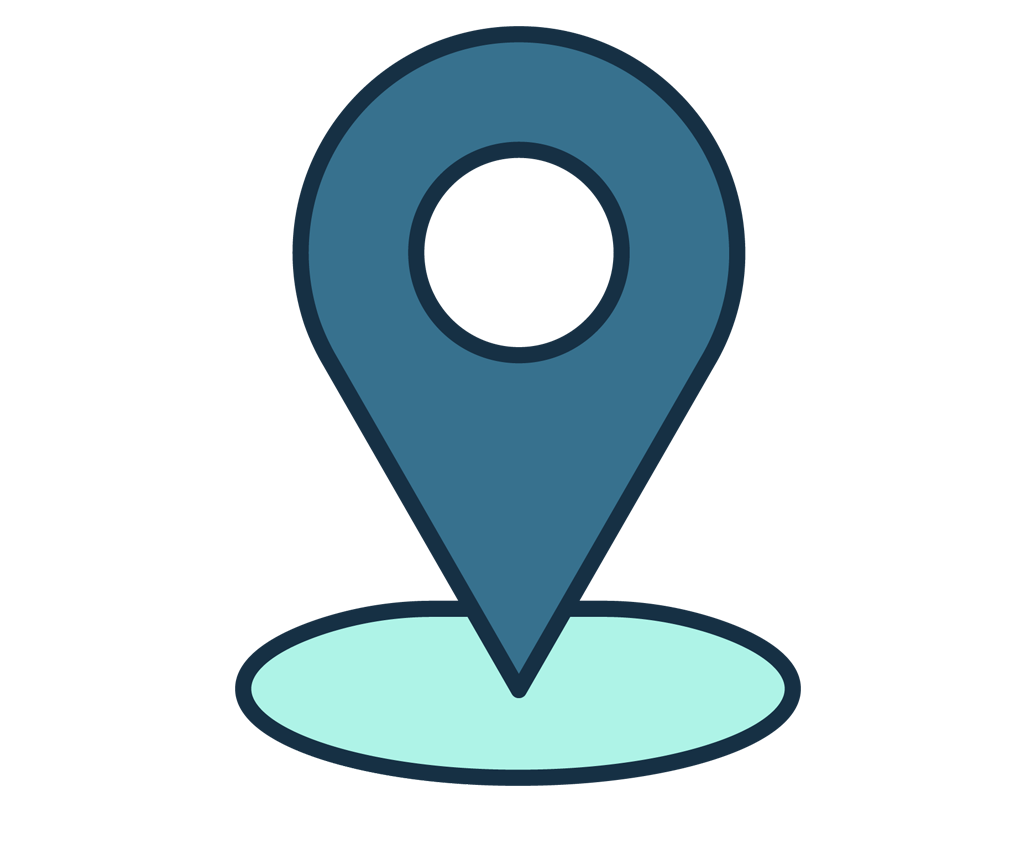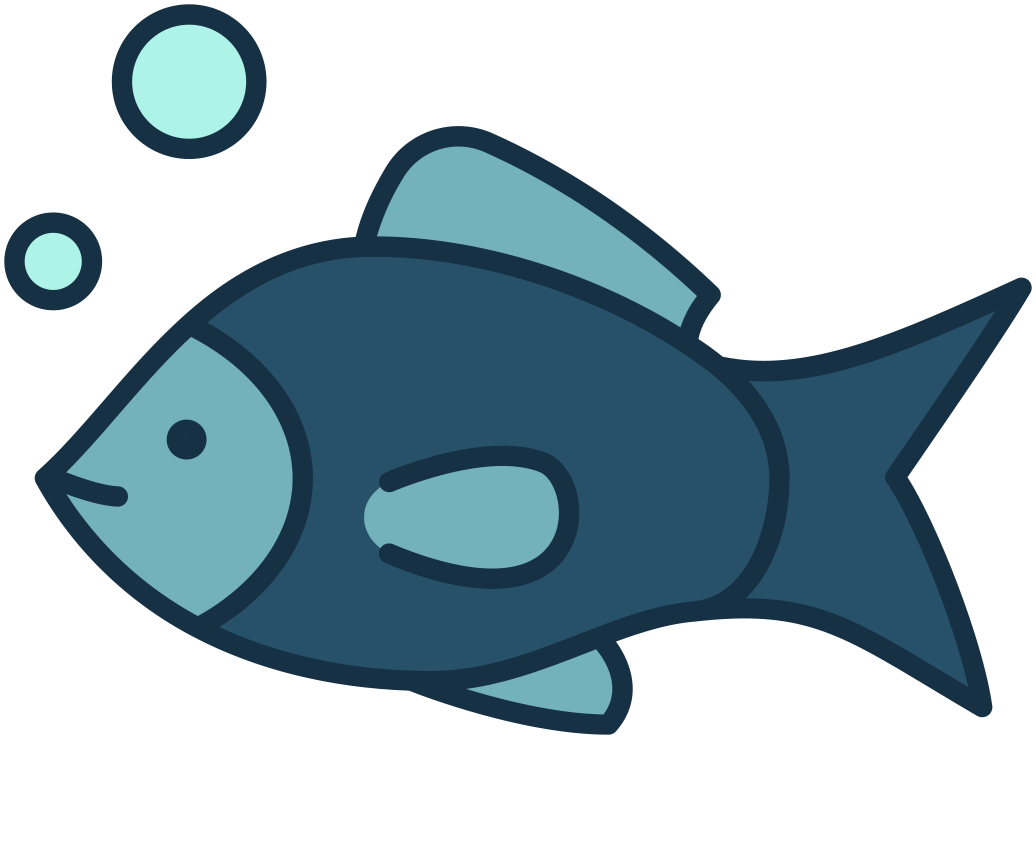 Fishing Style
Sightfishing and Wet Wading
Season
June through October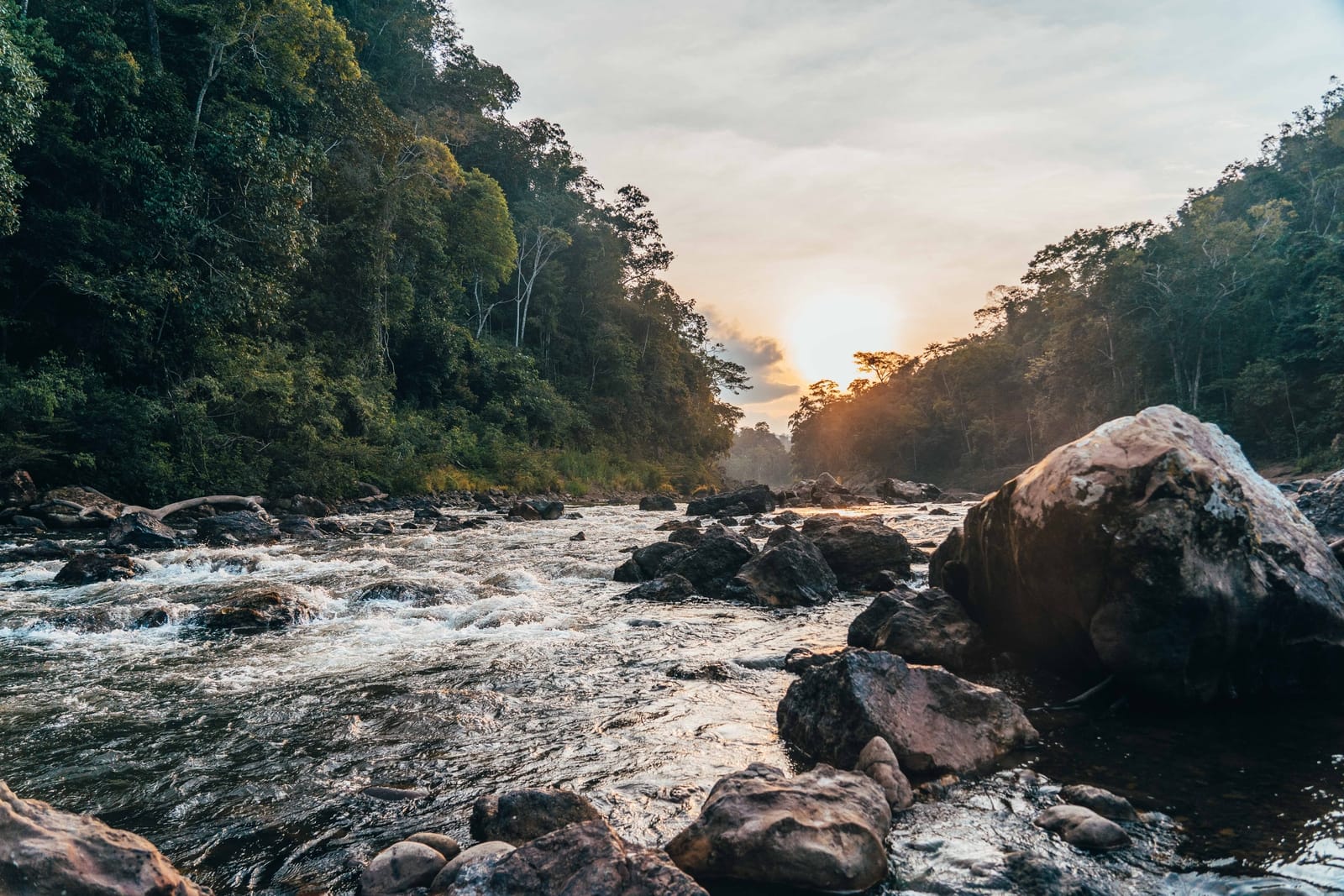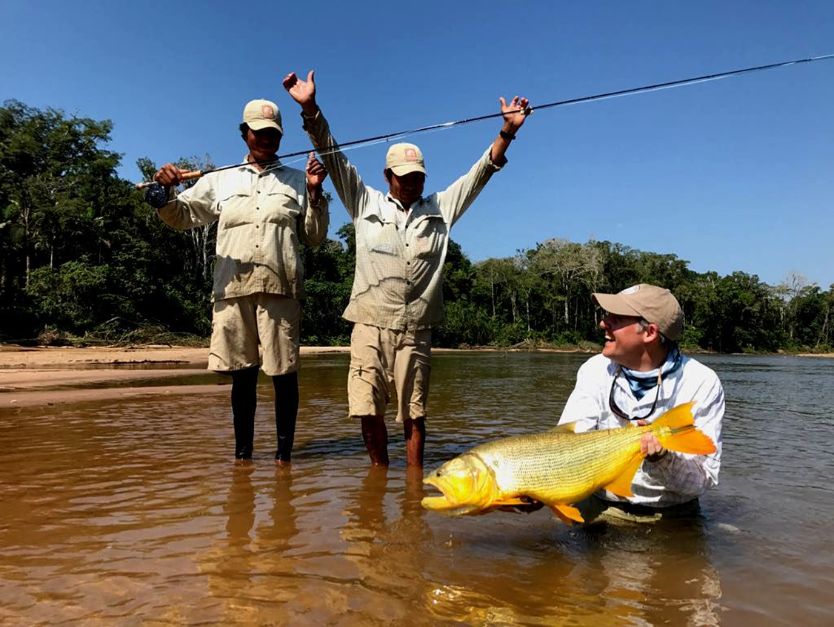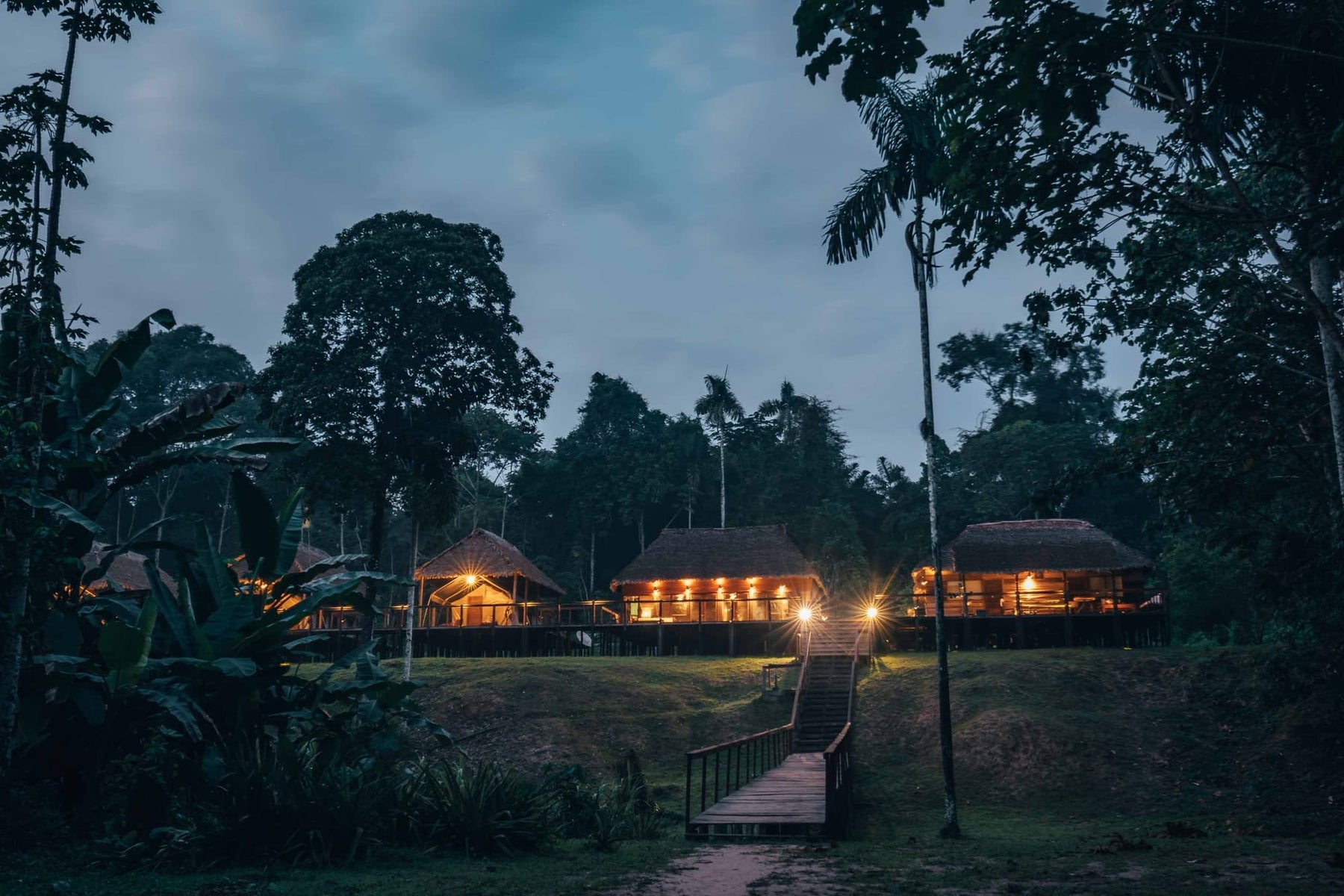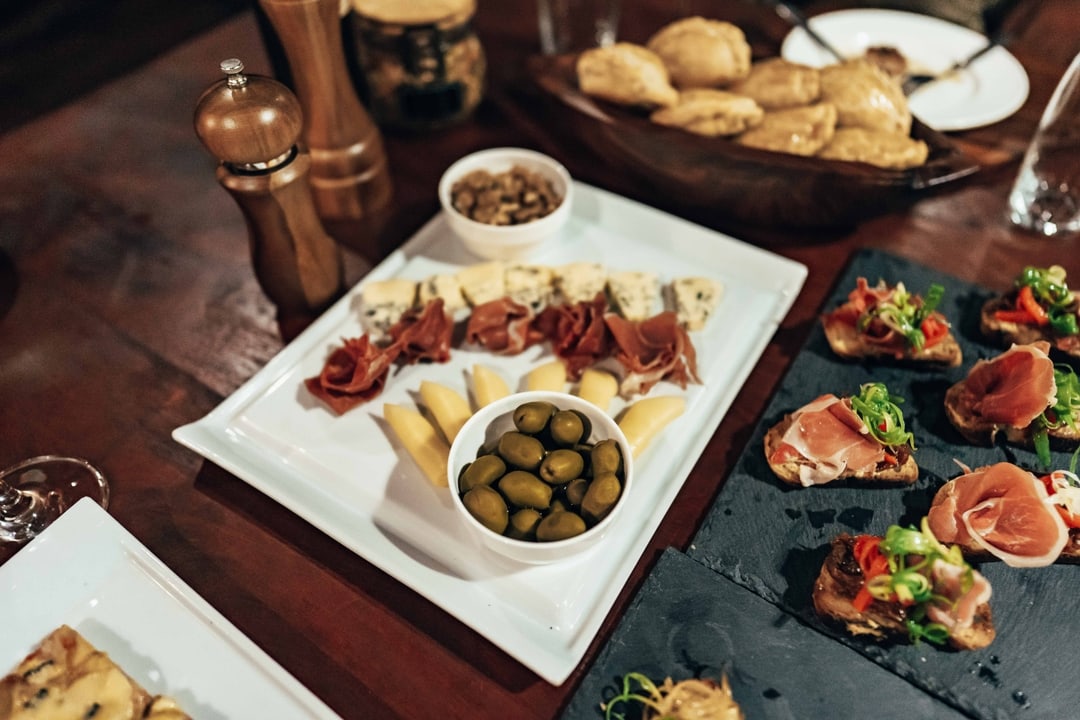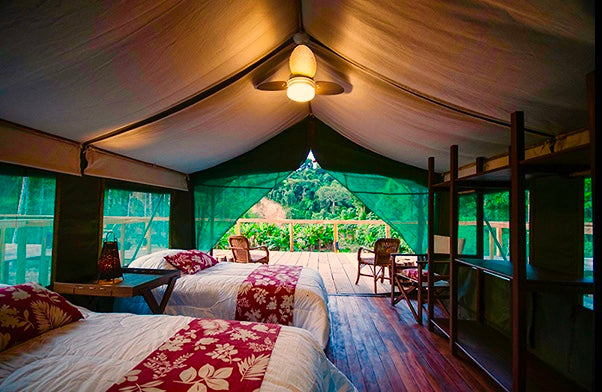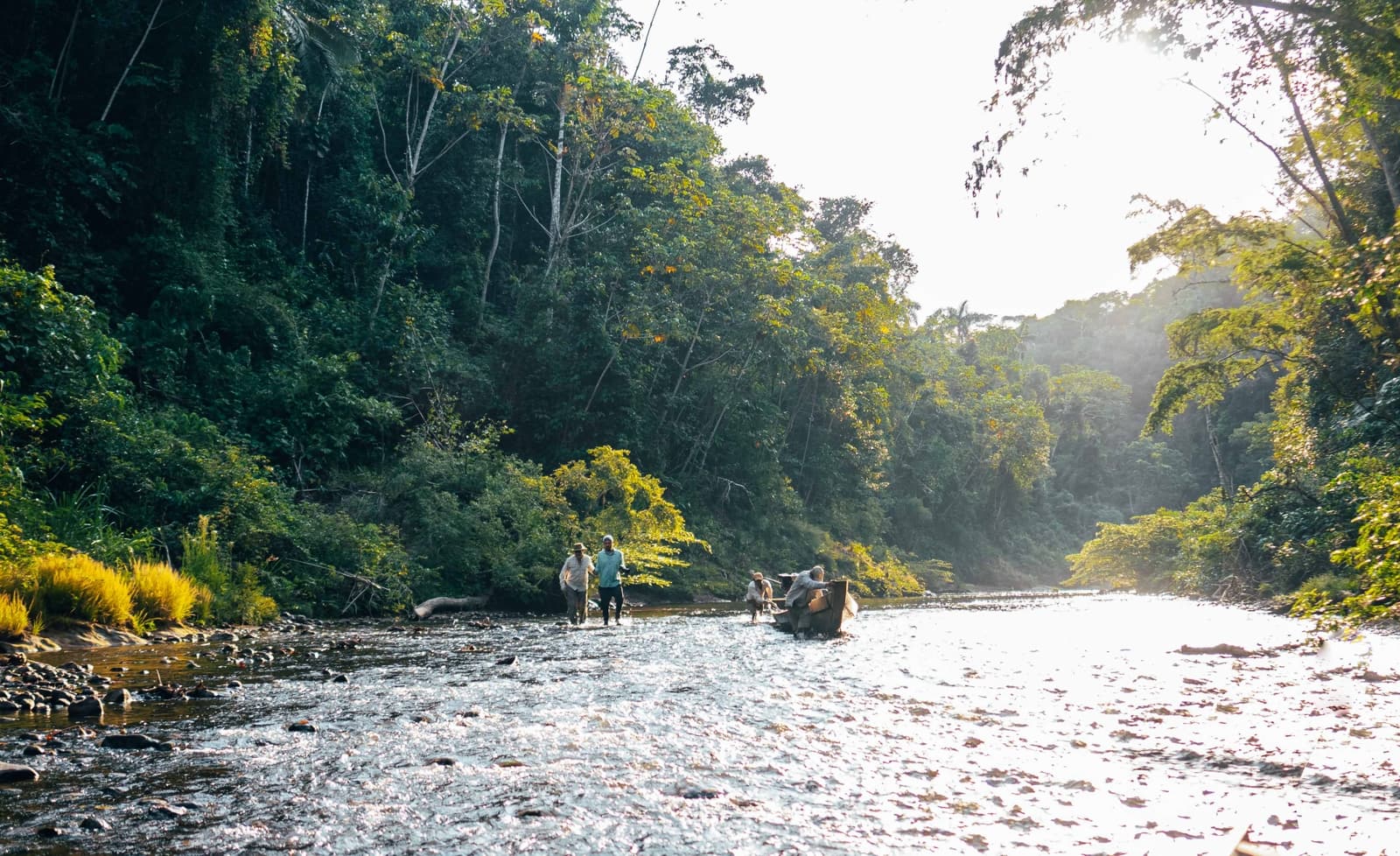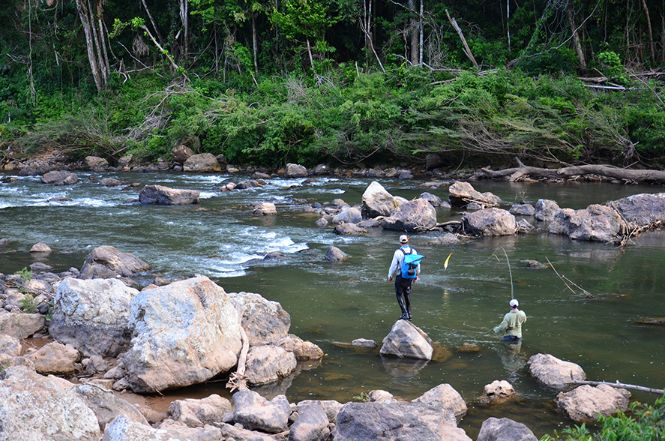 Tsimane Secure Lodge, Bolivia
Tsimane is undoubtedly the best golden dorado fishery on earth.

It is located within the Isiboro Sécure Indigenous Territory & National Park, Bolivia, where the Amazon jungle meets the Andes mountains. The landscape is stunning and its rivers are run clear through the jungle and the mountains, with wading and sight-fishing opportunities that exceed most anglers' imaginations. The surrounding jungle remains in an absolute virgin state and is one of the most sensual natural expressions of wilderness in the world.

The rivers are inhabited by the golden dorado and other sport fish from the Amazon basin, such as the pirapitinga or Amazon pacú and the yatorana (pound by pound, one of the strongest fresh-water species).

Each year a massive migration of golden dorados occurs which can only be compared to the annual runs of Pacific Salmon. Some experts equate it to the great migration of plains game on the African plains. The golden dorado migration follows the upstream movement of the sabalo, a baitfish that spawns in huge numbers in the Amazon basin.

Tsimane blends, like no other jungle destination, the best aspects of a fly fishing experience: sight casting, freestone wet wading, floating lines, majestic vistas, Amazon mountain rivers with clear, virgin waters, and wild big golden dorados everywhere.

Sécure lodge is situated in the Sécure river headwaters. Downstream you'll fish the "Cachuelas" area, a line of rapids and rocks extended along 3km, which holds big dorados always. Upstream you explore the upper part of the Sécure River; always plenty of pacu and big dorados, with the chance of try the 2 tributaries of the area: Maniquisito and Ashahana.
Learn more about
Tsimane Secure Lodge, Bolivia
Click through to get details on the water, seasons, guest accomodations, and rates.
Based on the comforts of the main Sécure Lodge and the chance of doing headwaters out-camps, anglers have access to three different sectors: Río Sécure-high sector, Sécure River-medium sector, and the streams called Maniquicito and Ashahana. This broad variety of waters and pools allow groups to fish in fresh water every day, and rarely, if ever, repeat the same fishing beat. This is one of the main rivers of the TIPNIS and the most important tributary of the Isiboro River, Madeira River and the Amazon itself.

This river is born in the confluence of the Nutusama and Cascarrillas streams. Along its first sectors this river goes from north to south; moreover, between the Mosetenes Range and the Eva Eva Mountain Range; it is wedged among peaks that range from 900 to 2,000 meters above sea level. The river length is 497 km until it reaches the Isiboro River.

HIGH SÉCURE RIVER

This is the sector of the Sécure River that is found upstream from the Sécure Lodge. The river here is extremely beautiful with crystal clear water, wedged among mountains and allows anglers an extremely close and exciting contact with the jungle. The means of transportation are handmade Chiman wood dugout canoes (coambas) powered by pushing poles or engines.
After a few hours navigating upstream, one can encounter two small tributaries (The Ashahana and the Maniquisito). On the higher Sécure we find dorados of over 30 pounds, many of them residents. There are also a lot of pacus, moturos, surubis and yatoranas, which are excellent species for practicing different fishing techniques.

SÉCURE RIVER

The Sécure River runs from Sécure Lodge to the Ushwea Village. The fishing here is carried out by fishing downstream and the means of transportation is with dugout canoes, poled or engine powered. The middle section of the Sécure River is shallow and open, similar to the rivers further down on the in plain regions. Its clear waters gradually become colored due to tributaries that sweep sediments from the high plateau. More and more logs and fallen trees are found in the typical stone structure of the Sécure River. The logs, sunken trees and subsurface structure are the perfect ambush points for a large numbers of dorados.

The beats in this sector are more accessible. The river features a large variety of fishing situations. There are long runs, "flats" with sandy riverbanks, and fords with ditches and deep pools. Dorados are undoubtedly the kings in this sector of the river; however, very large pacues can be caught in the deep pools, where food brought by the current gets jammed.
Fishing is great throughout the relatively short season that runs between June thru October.
The Secure Lodge experience is based on one very comfortable jungle lodge, built entirely from sustainable wood cut from the nearby jungle. There's also the option to do headwater out-camps the high Secure River.

The lodge features 4 tent cabins up to 6 anglers + 1 host. Each tent has comfortable sommiers, private bathrooms, and electricity. Our delicious International Cuisine paired great Argentinean Varietals in a well-fashioned living and dining room will delight the guests at Secure Lodge. We offer satellite Internet wireless connection and phone service for all our guests. Hot water is generated by a solar panel system.

On Site Amenities and Activities include:

Double rooms with private bathrooms, spring box beds, hot water, and electric lights.

Hot water generated by a solar panel system.

Free Wi-Fi.

Free Laundry.

Fly shop.

International Cuisine paired with great Argentinean/ Chilean / Bolivian Varietals in a well-fashioned living and dining room.

All Inclusive Bar: liquor, spirits and Special Drinks.
Tsimane's operational area is about 125 miles (200km) from the Capital City La Paz and 270 miles (470 km) from Santa Cruz de la sierra Tsimane's base point and the most important city in the Country. There are several different travel options to arrive to Santa Cruz's Viru Viru International Airport with daily flights from Miami (American Airlines), San Pablo (Tam, Gol and Boliviana), Buenos Aires (Aerolineas Argentinas and Boliviana), Panama (Copa), Lima (Taca) and Europe (Air Europe). Most airlines offer direct connections to all major airports throughout the world.

BAGGAGE
Please restrain bringing unnecessary weight to the jungle lodges. Luggage weight Limit is 25 kilos. We use small planes for transfers and we are really strict in all safety measures and baggage weight limits are strictly adhered to. You will be able to leave items not needed at the hotel in Santa Cruz de la Sierra as you are returning to that hotel at the end of the week.

American Citizens: U.S. citizens seeking to enter Bolivia, as tourists must have an entry visa. Bolivian tourist visas can be applied for by mail or in person at Bolivian consulates in the U.S., as well as at Bolivian ports of entry, such as at Bolivia's international airports and at land border crossings. Bolivian tourist visas are valid for one or five years from the date of issuance. The cost of the tourist visa is USD160. These fees can be paid in cash, by deposit to the Bolivian Consulate's bank account or by money order.

HIGHLY Recommended: Tourists applying for their visa upon arrival to Bolivia must pay this fee in cash (new bills, no tears, no marks – fresh, clean bills) to immigration authorities. In addition to the visa fee, the applicant must present a visa application form (provided by Untamed Angling) with a 4 x 4 centimeters (2" x 2") color photograph, a passport with a validity of not less than 6 months, a yellow fever vaccination certificate, and an invitation letter (provided by Untamed Angling). Please visit the Embassy of Bolivia web site at http://www.bolivia-usa.org for details on how to apply or contact the nearest Bolivian Embassy or Consulate Bolivian consulates in the United States are located in Houston, Los Angeles, Miami, Oklahoma City, New York, San Francisco, Seattle, and Washington. We strongly recommend Trip cancellation insurance.

Electricity: Generators provide electricity, 220-volts, so be sure to bring the proper adapters depending on your electronic device and country of origin.
Secure Lodge weekly program:

Seven (7) nights/ six (6) days fishing: $5,800. per person based on double occupancy.

Non-Angler rate: $4,500

Single angler/occupancy: $9,550

Included:

2 nights at 5 star hotel in Santa Cruz

Ground transfers in Santa Cruz upon arrival

Charter flights – Santa Cruz – Lodge – Santa Cruz

6 full days fishing with 1 pro guide and 2 local guides per 2 anglers

7 nights at Tsimane Sécure Lodge

All inclusive meals and beverages and on the camps.

Not included:

International Flights • Meals and Beverages in Santa Cruz Hotel

Fly fishing tackle

Tips and gratuities

Trip insurances, Visas, Airport taxes, and Indian Communities and National Park's Fees ($570)

Prices are in USD and subject to change prior to booking.

• NATIVE FEE
In 2012, the TIPNIS Natives (where Tsimane is located) have formed an Indigenous Association to protect their interests moving forward. This Association includes representatives from the 5 Communities of the project area and it benefits also the 22 communities of the Sécure river, the Sécure TIPNIS native organization, and the Beni state native organization as well. The Native Fee is approximately similar to the projected profit of our Company but without business risks and represents their profit as partners of the Tsimane project. Plus, the natives receive benefits for their work as guides, maintenance, river transportation, local supplies, etc. The funds from the native fee are primarily used for social projects, infrastructure development, transportation, and medical and education projects.

• NATIONAL PARK FEE (SISCO)
National Park Bolivian authorities have imposed an obligatory entrance fee to the Indian Territory & Isiboro Sécure National Park that applies since 2015. This fee reaches an amount of US$120 per fishing visitor and will be obligatory. If you consider it necessary we could send you the SERNAP (Bolivia National Service of Protected Areas) official resolution about it.