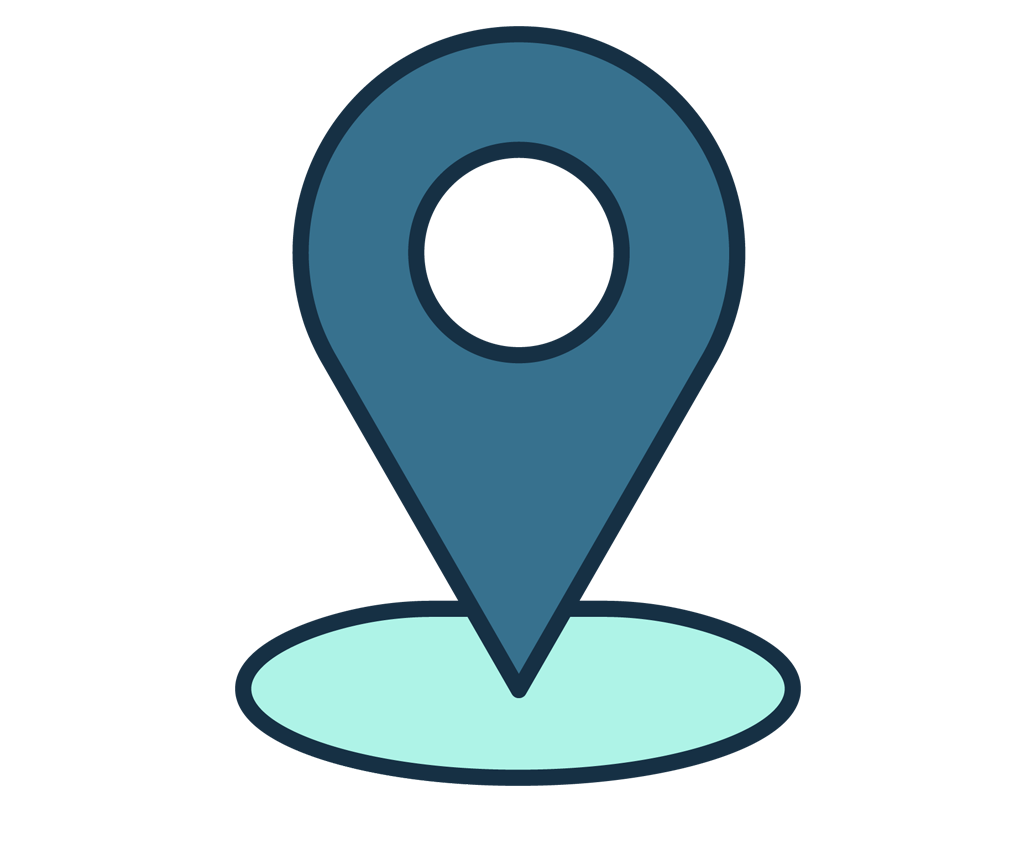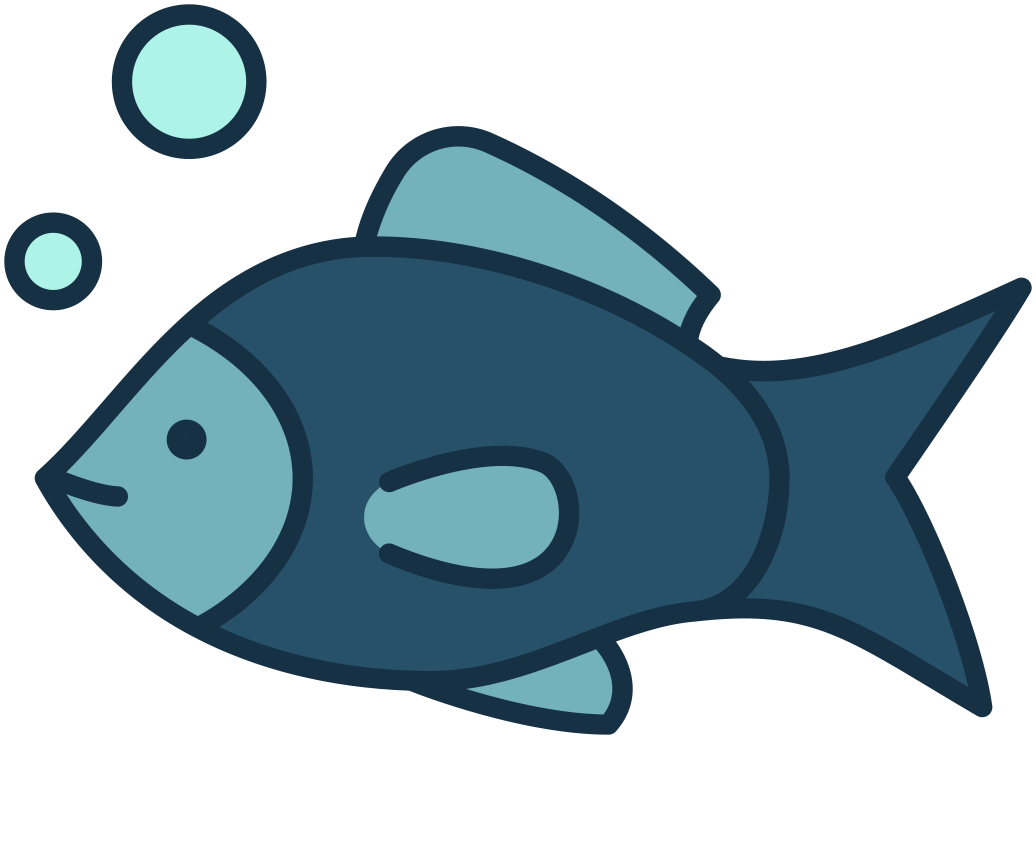 Season
July 31st to December 12th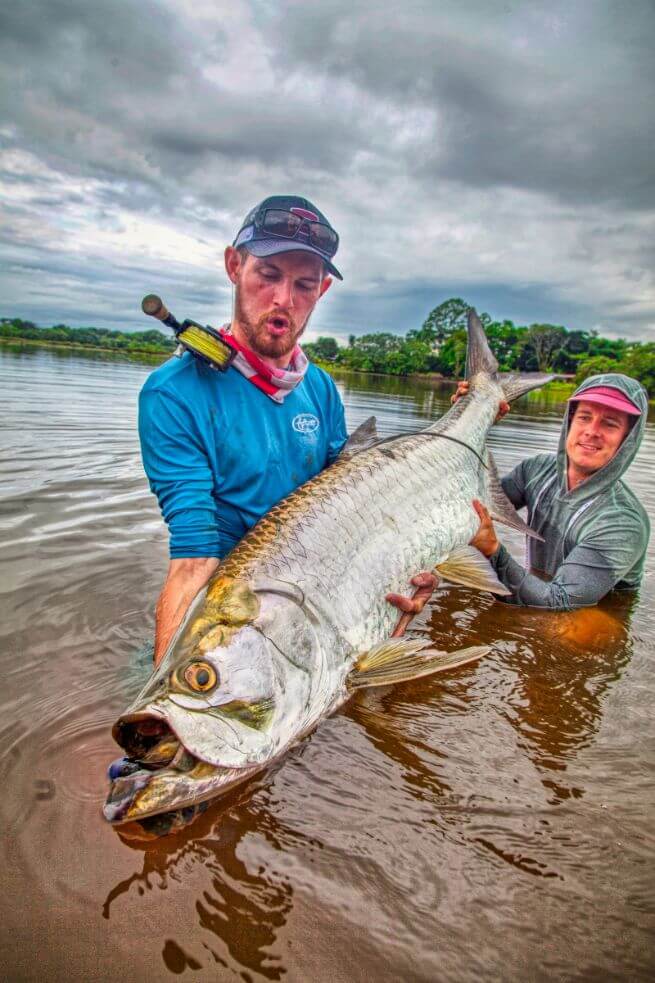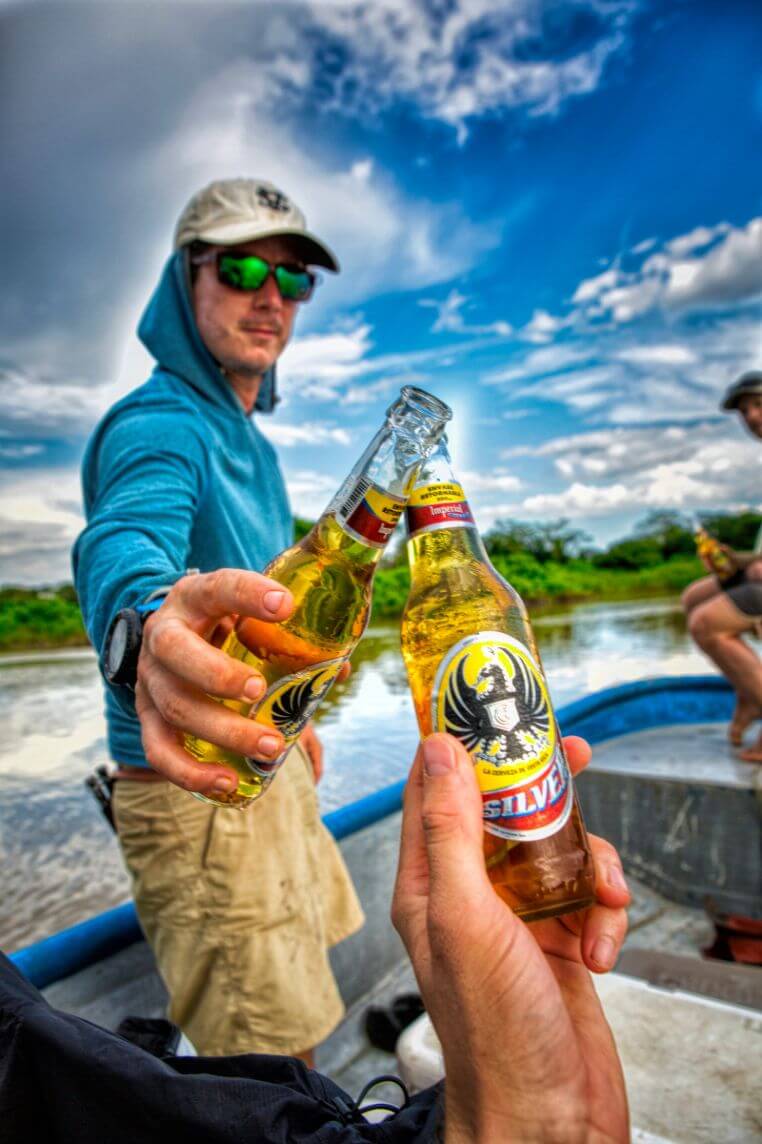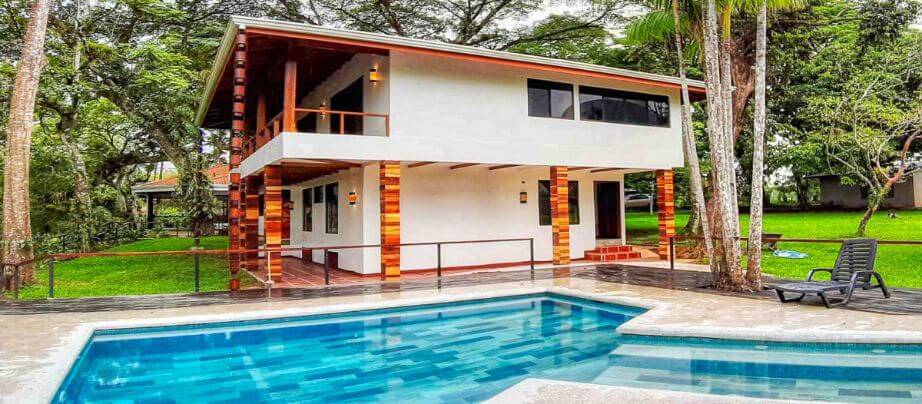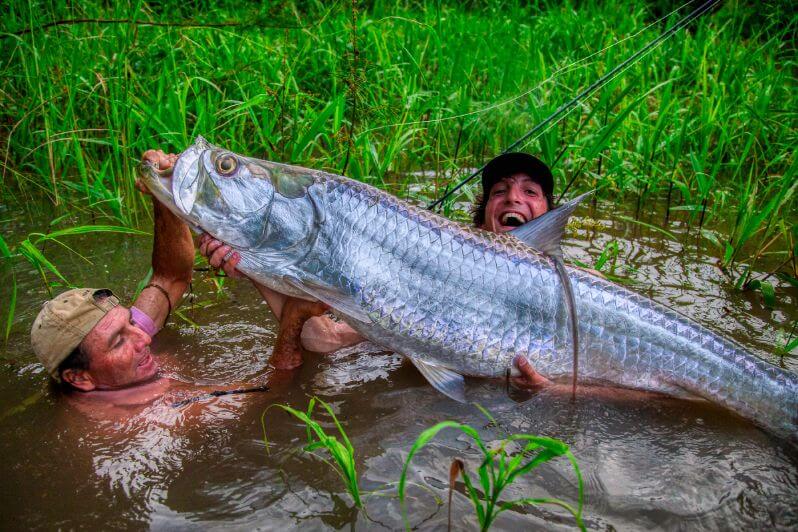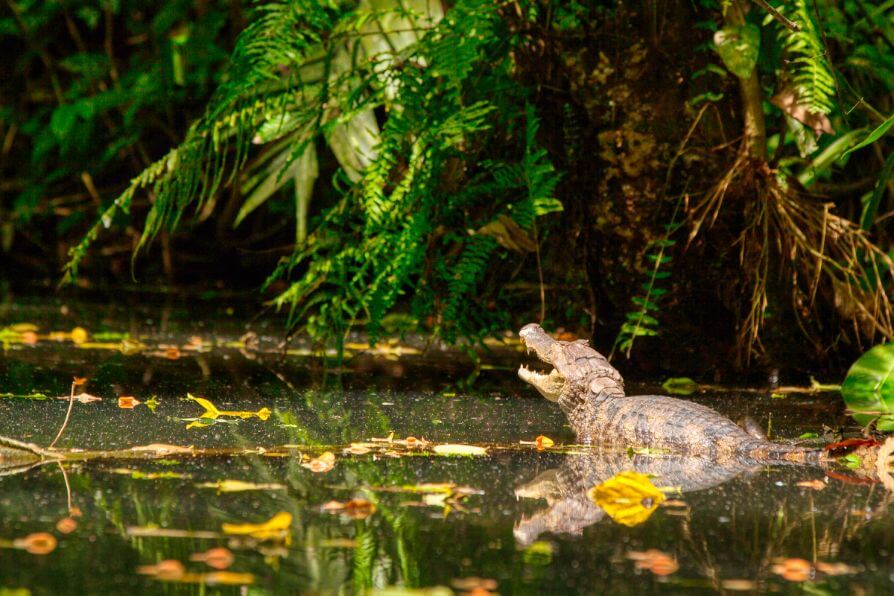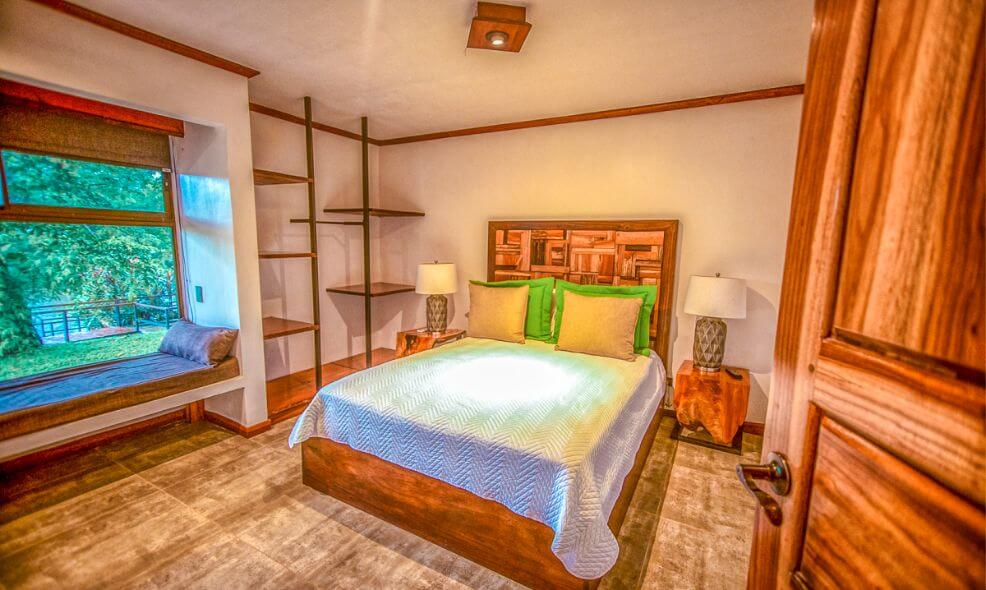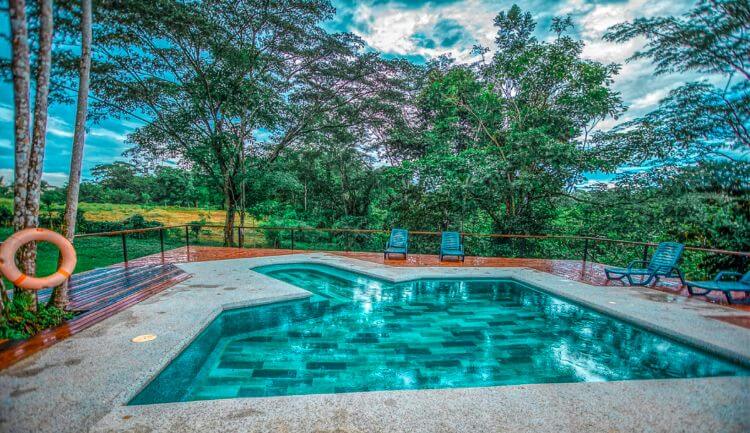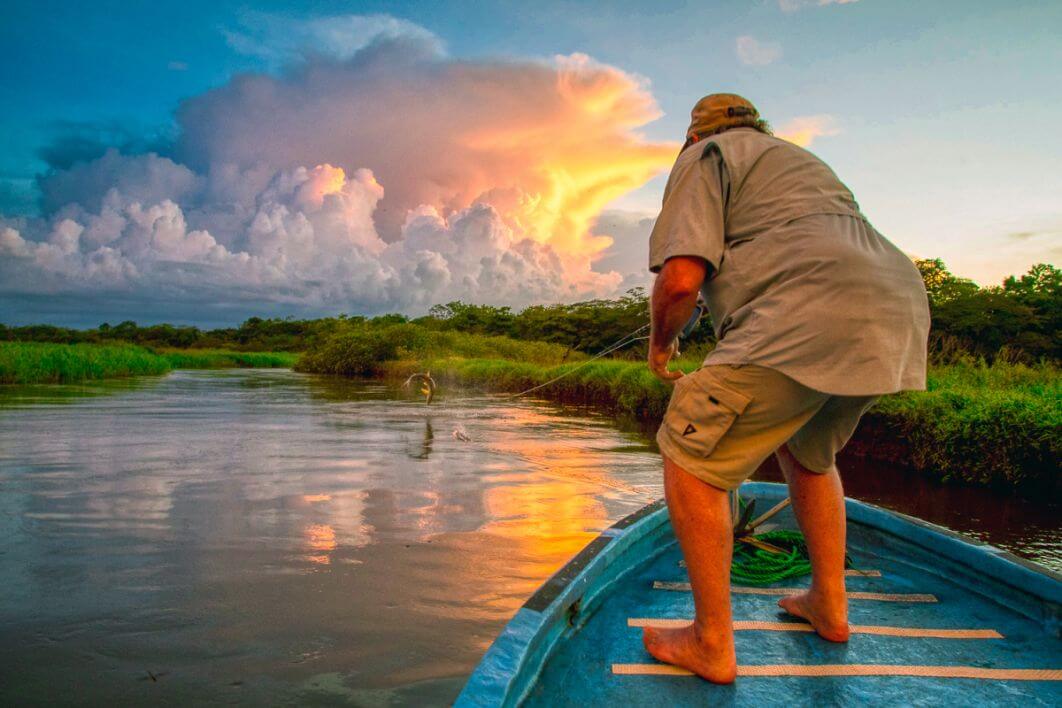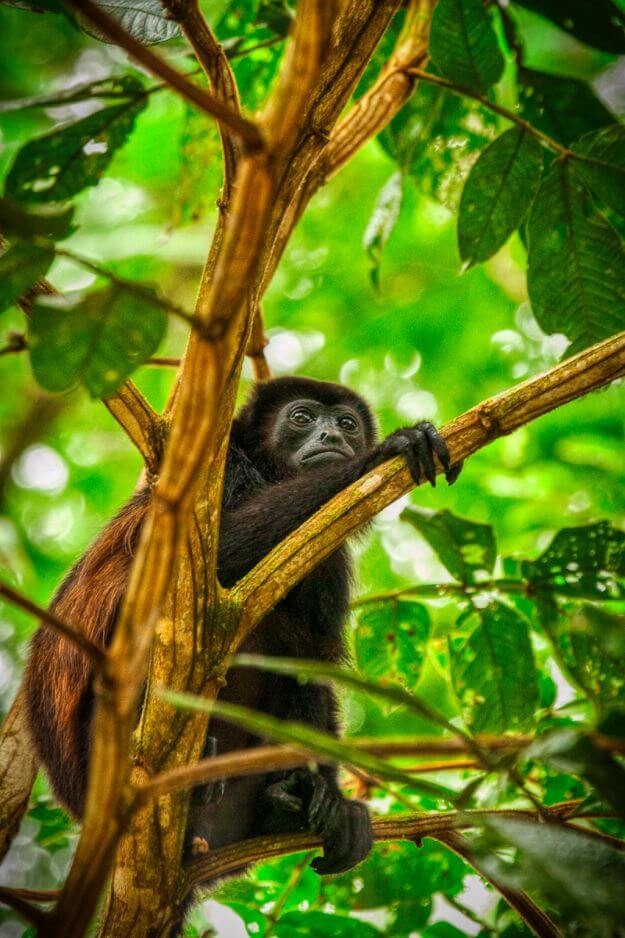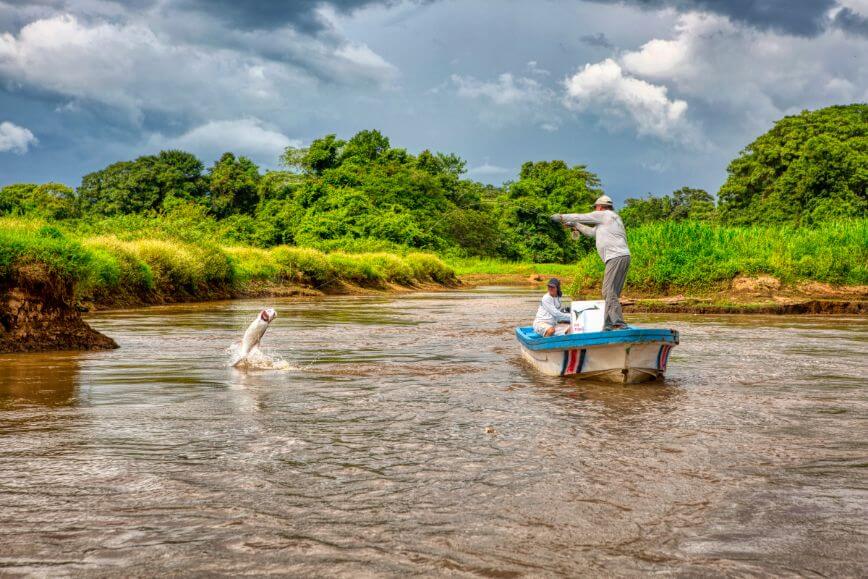 Quest of the Jungle Tarpon - Costa Rica
Many fascinating species of fish inhabit the world's tropical freshwaters, and Costa Rica is no exception. For a fly fisherman seeking diverse new species or angling situations nothing is more exciting then floating down a new piece of water surrounded in unfamiliar vegetation and scenery, serenaded by eerie sounds drifting out of the forest, and casting unusual flies to exotic fish one has never seen before. Northern Costa Rica is a land of lost waters and unique fly angling opportunities, and we are excited to offer you the chance to have an encounter with the exotic. While huge tarpon can be caught in many places around the world, the fish inhabiting the inland rivers of this northern region are quite extraordinary. Growing to epic proportions, it's not unusual to see schools of hunting fish well into the triple digits. This is without a doubt one of the world's finest fly-fishing trophy tarpon destinations, and one that has managed to stay just below the radar resulting in large and aggressive tarpon who are not afraid to charge and inhale a fly.

Learn more about
Quest of the Jungle Tarpon - Costa Rica
Click through to get details on the water, seasons, guest accomodations, and rates.
Guests fish from simple but efficient river pangas (motorized river boats), with two anglers per boat taking turns on the bow. The Reserve's dynamic environment requires that you employ various fishing techniques including sight casting at hunting tarpon in the river or in the shallow lagoons and creeks, waiting to cast at tarpon as they roll or break bait on the surface. There are even times when tarpon congregate at the mouth of one of the jungle's many creeks and line up in feeding lanes like giant trout in an explosive feeding display that one must see to believe. As in most tarpon fishing worldwide, knowledge of distance casting and accurate presentation is a major asset, however, this intimate jungle environment provides anglers an opportunity to get much closer to their quarry than in other fisheries, making this a unique place to hone one's skills. Overall, anglers can expect shots at fish ranging from 50 lbs. to well over 100 lbs. each day.

Many of the tarpon you will encounter are very large (within the 100-200 lb. range) and therefore require that you use a 12-wt. rod. Floating lines work best in most scenarios as you'll hunt the tarpon across the flooded delta, though interchangeable sink tips or fast sinking lines can also be very useful when targeting tarpon in deeper pools. Having one of each rod/line setup rigged onboard is recommended. On windless hot days, tarpon can be observed basking on the surface of the glassy lagoons, during which we stalk the fish by push poling the boats within casting range and upon which we delicately present a fly and avoid spooking the fish.

Given the fact tarpon feed mostly on various types of minnows and other small-medium baitfish, large 3-6-inch deceivers and variants of deceivers are highly recommended. We also recommend bringing flies that either complement (orange, red, yellow) or contrast (black, white) with the reddish tannin-stained waters, preferably in combination (orange/black/white, red/black/white, yellow/chartreuse, etc.). We recommend using weighted flies that break the water's surface quickly, and flies with spun deer hair heads which push the maximum amount of water.
The season runs from July 31 until December 12. We have a total of 14 weeks available where we have included rest periods to ensure high quality fishing as well as adjustments in consideration of the lunar cycles where we avoid full moon weeks and fish a little more around new moon.
Despite being remotely situated amidst lush, dense jungle, this destination leaves nothing to wish for in terms of accommodation and comforts. Guests will share a private luxury villa overlooking the river and some of the best fishing spots on the whole river. The house offers 3 bedrooms and up to 5 beds, 3 complete baths, and is spread across 2 floors complete with AC and Wi-Fi. The house also has a shared lounge area and its own private outdoor pool, the perfect location for a cold beer after a day spent chasing monster tarpon.

Food at the Jungle Tarpon Reserve is a combination of on-site gourmet cuisine prepared by several cooks from the local community and relaxed home-cooked meals from several local families and small businesses located nearby. There has always been a strong focus to involve as many people from the local community as possible in this community-based tourism project, so whether its sourcing local ingredients or visiting a family for a unique traditional meal in their garden, rest assured that the economics of traveling fly fishing benefits as many families as possible.
ROUGH ITINERARY

Saturday: Arrive San Jose, Costa Rica, and take a taxi to your hotel.

Sunday: Your Host will pick you up at your hotel at 8 a.m. for transport by minibus to the lodge Transport time appr: 5 hours. Afternoon fishing.

Monday-Friday: Fishing 2 sessions per day. We start early in the morning with first light at around 5.45 having breakfast on the boat on our way to the first fishing spot. We fish until 10.30–11:00 when we stop for lunch at one of the local restaurants. After lunch there is a chance for a siesta, fly tying, or just socializing for a couple of hours until we start the afternoon session at around 2:00-2:30 and fish until it gets dark at around 5.30. We return to the lodge and shower and relax a little before visiting one of the local restaurants for dinner.

Saturday Morning fishing: Depart from the lodge around Noon followed by car or minibus to San Jose and your hotel.

Sunday: International flights from San Jose. Arrange transport to the airport with your hotel reception.
PRICE PER PERSON

Shared boat and guide per 2 anglers / shared room / $4.490 USD

Single angler with private guide / single room / $6.295 USD

All meals are included in your package.

Lodging, breakfast/lunch/dinner on location, transport from San Jose to destination (appr. 5 hours), 2 fishermen per boat and guide, tackle (rod, reel, line), park entrance fee & fishing license.Not included – Snacks, alcohol, gratuity/tips, travel insurance, international flights, hotel in San Jose on arrival and departure, meals in San Jose, airport transfers in San Jose, lunch and snacks on transfer days, phone calls on location, flies, leaders or tippet material.Tackle to borrow - Tackle is available to borrow for free. Tackle includes Thomas & Thomas fly rods, Hatch fly reels, and RIO or Airflo fly lines. Leader and tippet material is not included. Flies can be purchased on location. Custom sets of 10 flies are available for $100 USD. These sets are made with every fishing situation in mind, and are all tied on top quality hooks. We've tested these flies extensively and highly recommend them.

Gratuity (Tipping) - We recommend tipping $150 USD per angler and week. Your tip is preferably presented to your Host on the last day of fishing.

Note: Price subject to change prior to booking.