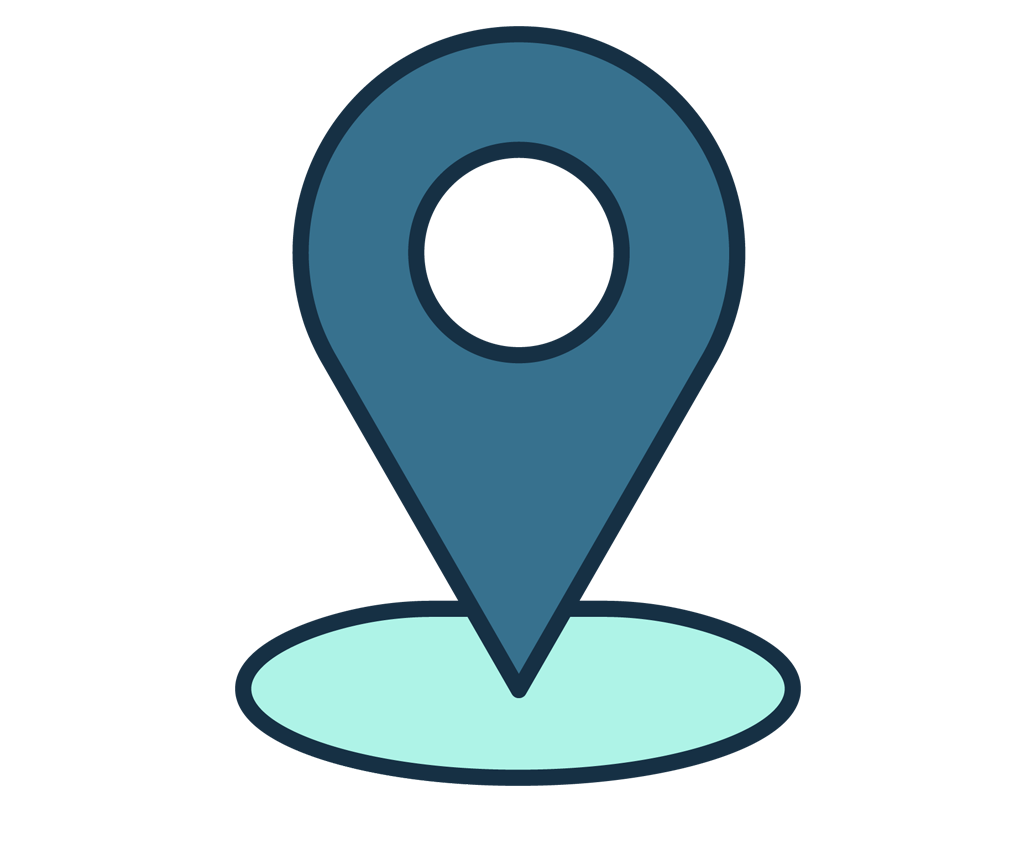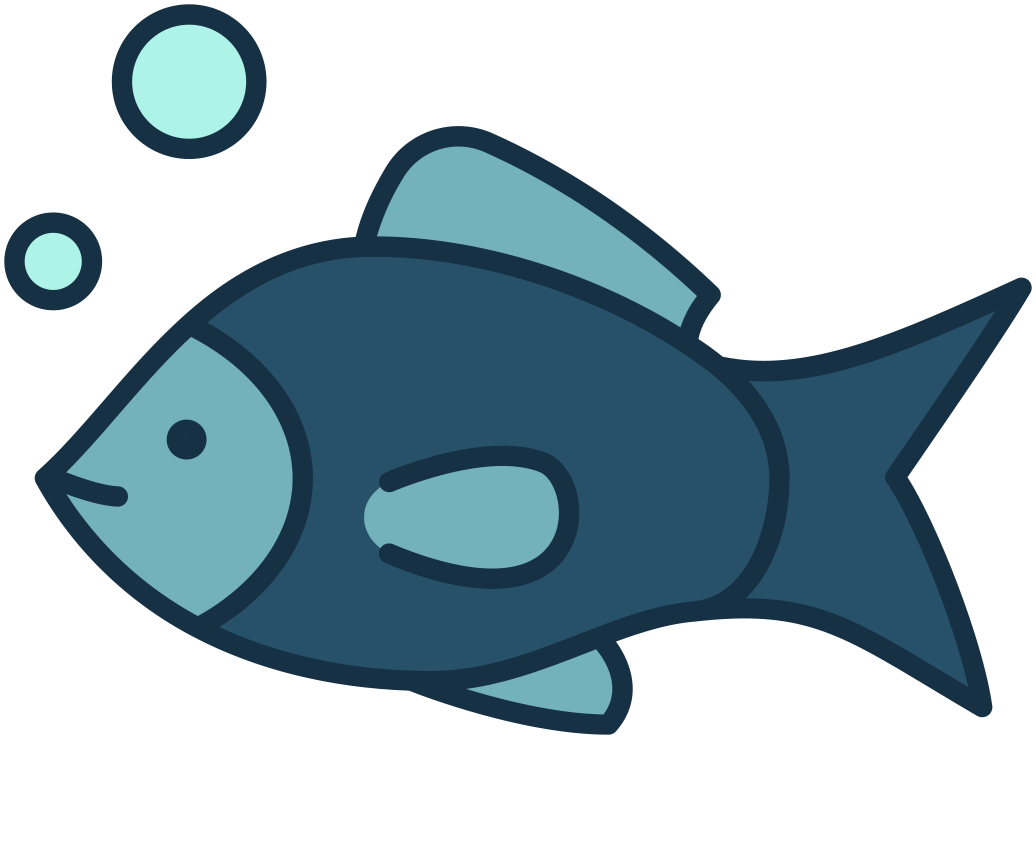 Fishing Style
Drift Boat and Wading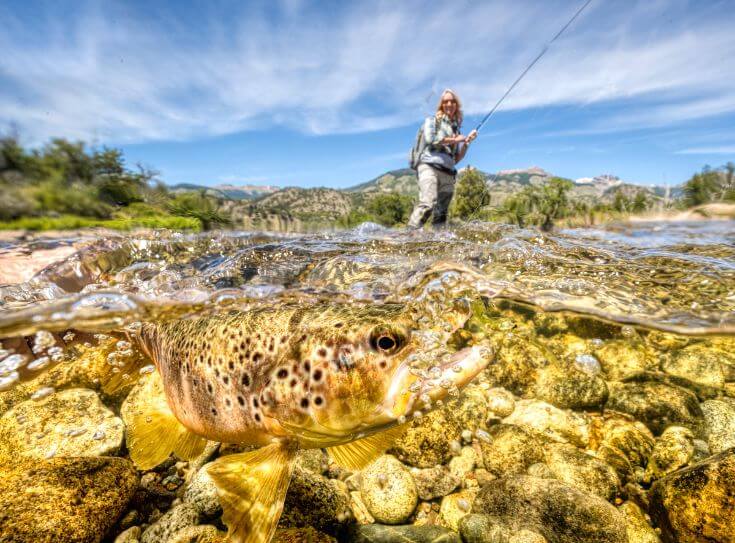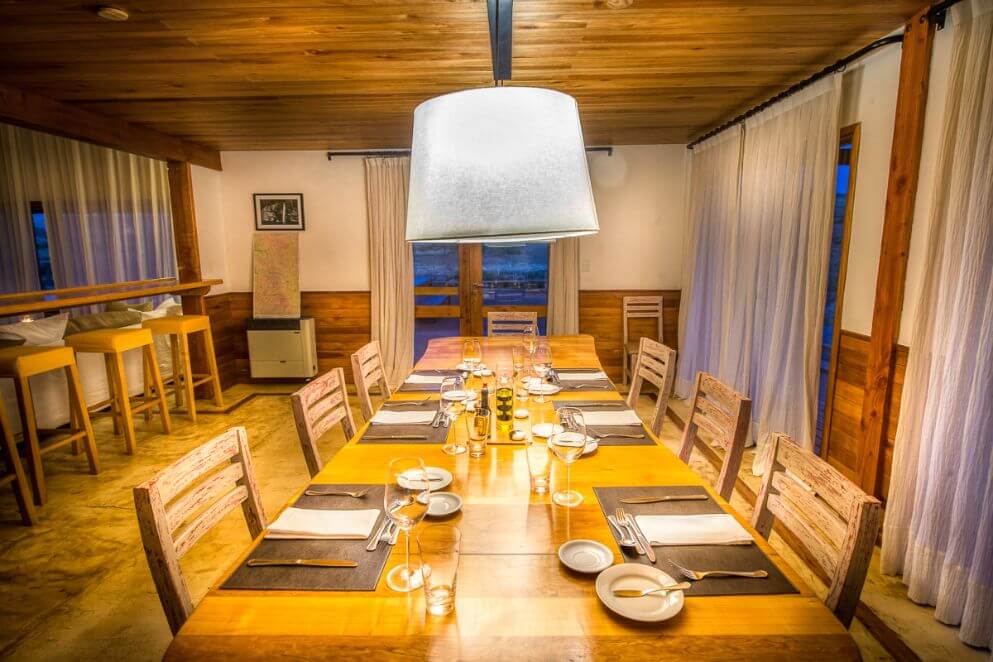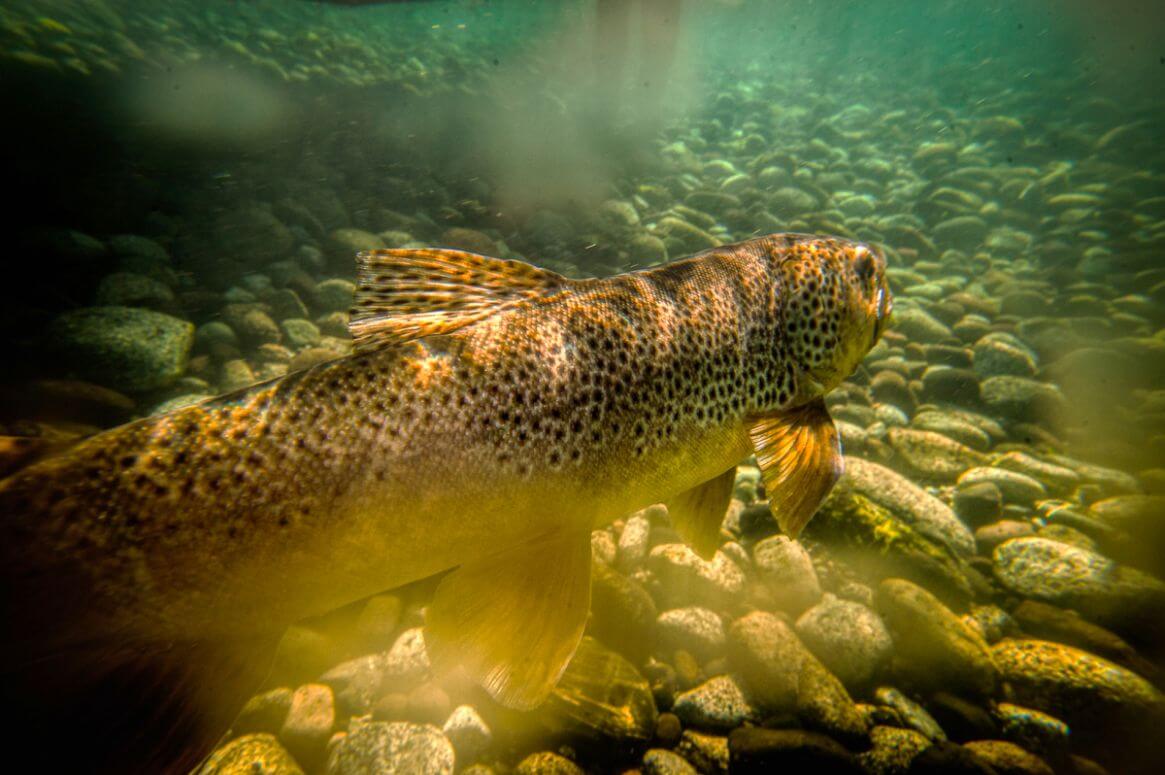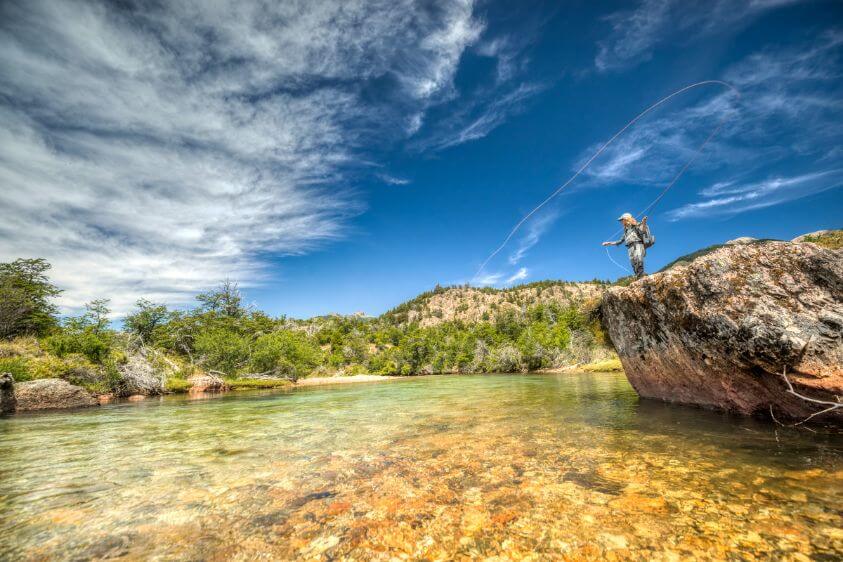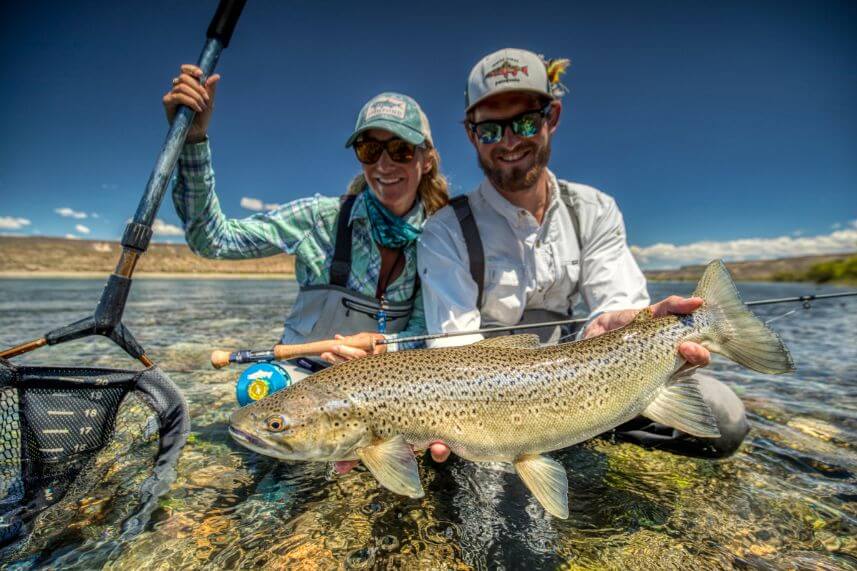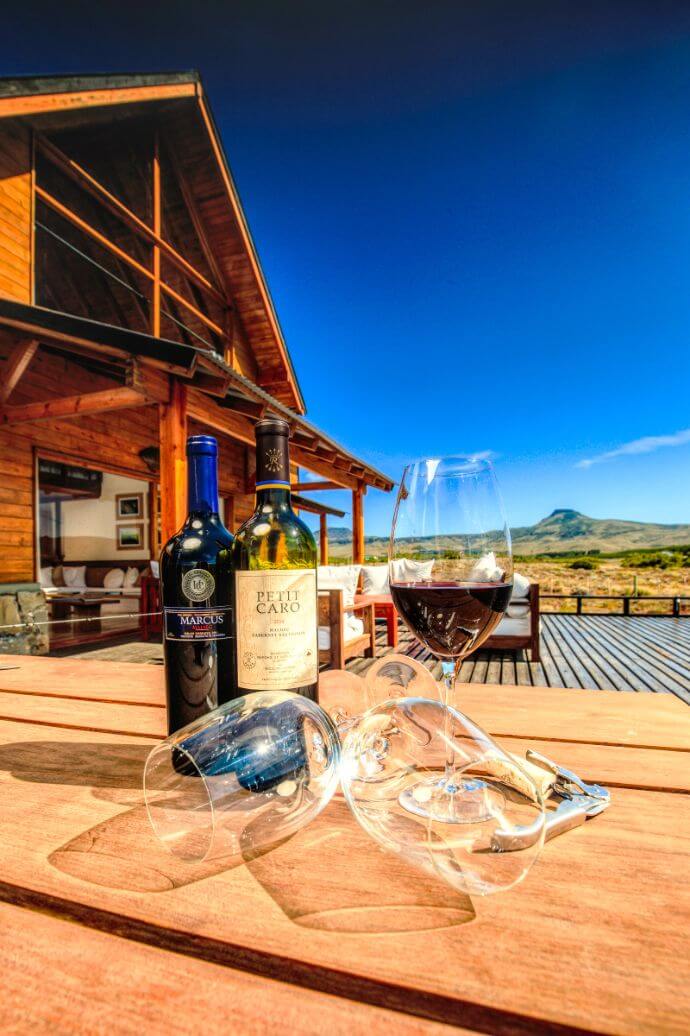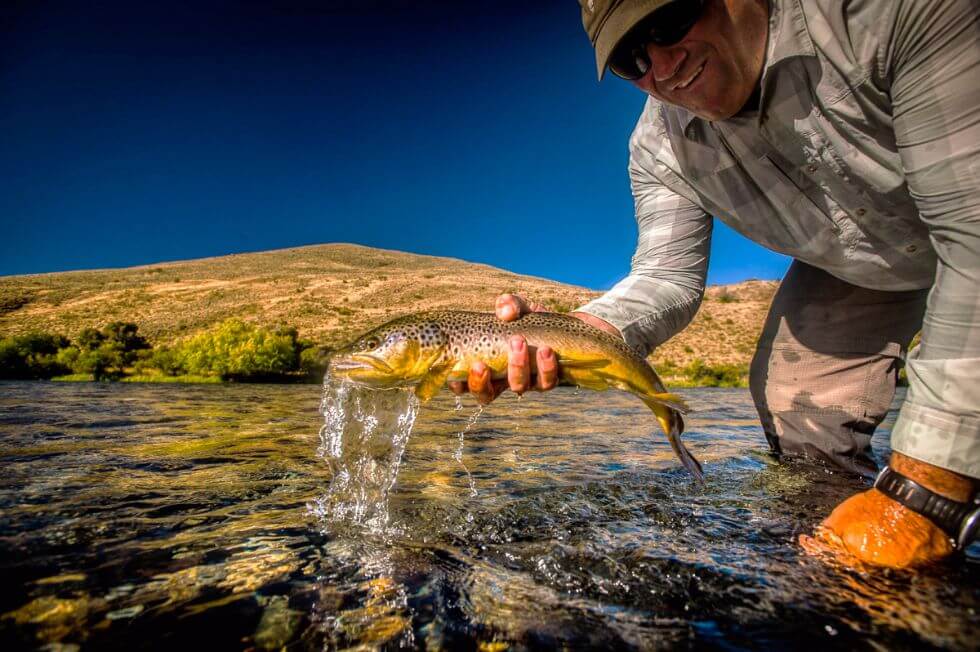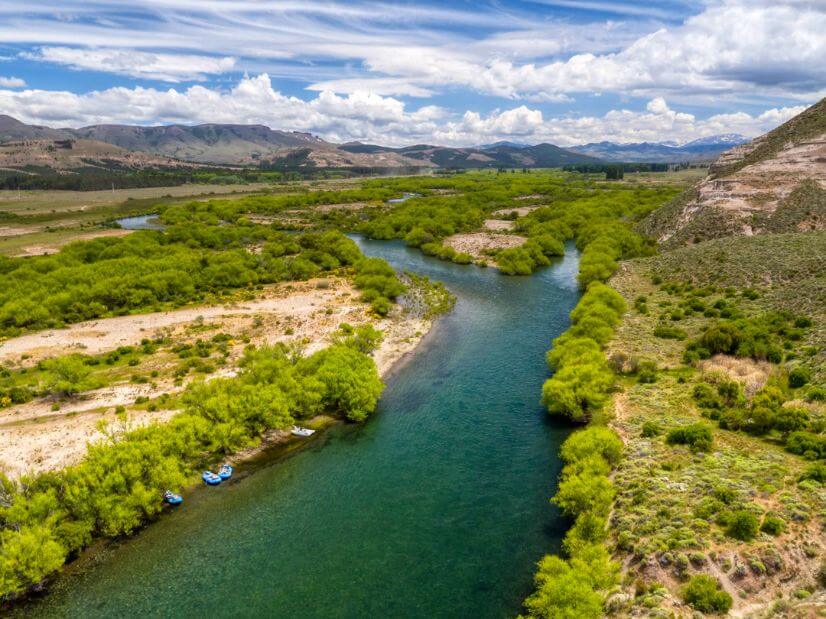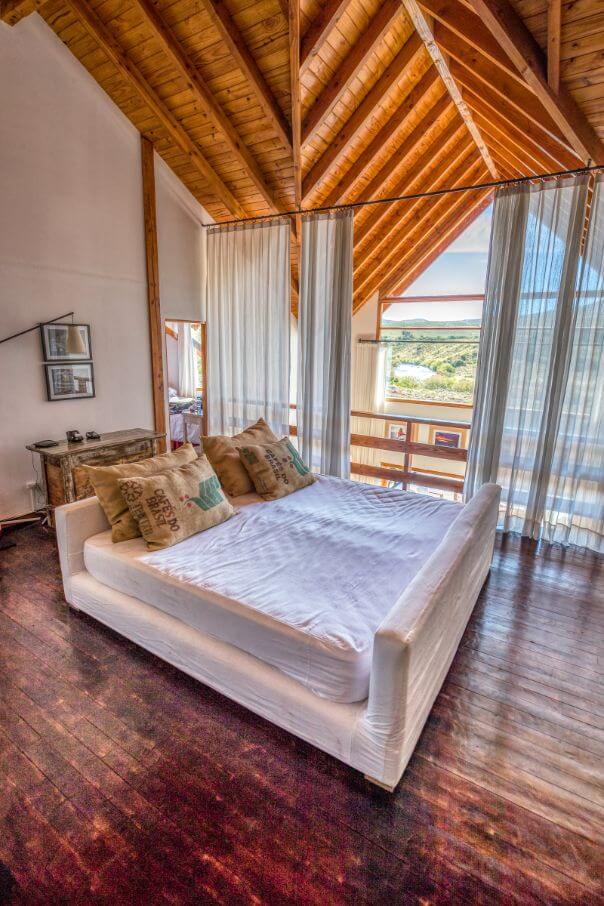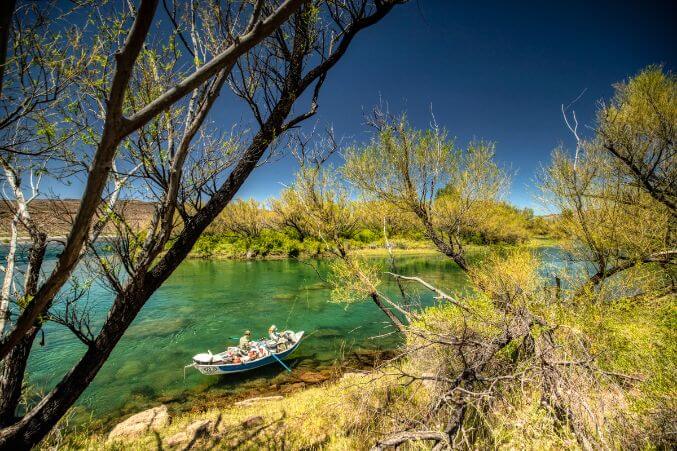 Northern Patagonia Lodge, Argentina
Northern Patagonia Lodge is centrally located in one of the most productive cold water fisheries in all of Patagonia. The lodge is situated on the banks of the world famous Chimehuin River. The area, made famous by Joe Brooks and other writers in the last century, has been a destination for fly fishermen for over 50 years.

The lodge is within a short drive of world class waters such as the Malleo, Colon Cura, and Alumine rivers. Also close by are several other rivers and lakes, so the lodge's guides can provide you with the best choice relative to the current weather conditions or time of the year.

Being that salmonids are not indigenous to South America, the early European estancia owners who settled the area in the late nineteenth century, made several attempts to plant various trout and salmon species.

The first plantings were composed of brook, lake trout and landlocked salmon all coming from New York, USA. They were planted with mixed success in lake Nahuel Huapi, Traful, Espejo and Gutierrez. Later plantings from California and Europe were much more successful and has resulted in the world class fishery that exists today.

In 1933 of a fish hatchery was built in San Carlos De Bariloche. They developed a technique that would maintain the wild character of the fish by only utilizing eggs from wild spawning fish. That assured that the area's fish would continue to reach trophy size which to this day attracts fishermen from around the world.
Learn more about
Northern Patagonia Lodge, Argentina
Click through to get details on the water, seasons, guest accomodations, and rates.
The fishing program is tailored for each guest so matter whether if you want to float one of the local rivers, wade, or take a multi day pack trip, the lodge can accommodate you. Your fishing location will depend on whether you want to fish for Brook Trout, Rainbow Trout, Brown Trout or landlocked Salmon. All guides are fluent in English and pride themselves on their ability to teach from beginners to experts.

The Chimehuin River
The Chimehuin fishes the best from late December to the beginning of February, and late March to April. Since the Chime Lodge sits on the banks of the river, you will most likely fish it during your stay. It's not only within walking distance of the lodge but is one if the finest rivers in the area.

Collon Cura River
The Collon Cura is perhaps for some one of the best rivers in Argentina and should not be missed during your visit. Both dry fly fishing and streamer fishing are the preferred methods. Collon Cura trout fish average 14 to 18 inches in length and are excellent fighters. In the late season huge Browns up to 40 inches make their run up the Collon Cura.

Caleufu River
The Coleufu is a tributary of the Collon Cura River is a great early and late and season river that is a great fishery through February.

Alumine River
For spring creek addicts the Alumine is the call as the river has similar characteristics and flows slow and clear. The river will test the skill of anglers who enjoy the challenge of fishing to picky trout that demand perfect presentations and a fly that accurately mimics what they are feeding on. Imagine casting a dry fly to Rainbows that range from 15 up to 20 inches long.

Malleo River
Loaded with aggressive fish, the Malleo is famous for it's dry fly fishing due to its prolific Caddis and Mayfly hatches making it one of the best dry fly rivers in South America.

Tromen, Huechulafquen, Epulafquen, Verde, Curruhe Lakes
These five lakes are close to the lodge and each is very different. Be prepared to cast both dry flies and streamers for huge Rainbows and Brook Trout. These are wonderful bodies of water for beginner anglers and those seeking trophy trout.
Northern Patagoina Lodge is located on the boundaries of Lanin National Park, that offers a majestic landscape throughout its almost 1.5 million acres and is dominated by Lanin Volcano, a peak of 11,300 ft adorned by snow and lava.

The practically new lodge was constructed in 2008 and has all of the amenities that you can want during this trip of a lifetime; such as air conditioning, broadband wireless internet, internet phone, emergency satellite phone, and a fly tying bench.

The lodge accommodates ten guests in five large bedrooms, each with a private bathroom with hot water and shower. The lodge also features two common living rooms, a reading/internet room, open kitchen and a common table for up to twelve guests.

ON SITE AMENITIES AND ACTIVITIES INCLUDE:
Air conditioning

Broadband wireless internet

Emergency satellite phone

Fly Tying bench.

2 common living rooms

The lodge is not only proud of their fishing program but also of the excellent service that the staff provides. The gourmet food is superb and the wine list includes the best that Argentina has to offer.
Your international flight typically will arrive in Buenos Aires between 6 and 10 am. All international flights arrive in Buenos Aires at Ezeiza International Airport (the airport's official name is "Ministro Pistarini", code EZE), which is about 40 minutes driving time from downtown.

(Note that there is another airport in Buenos Aires for domestic travel: Aeroparque Airport (code: AEP). Flights to Patagonia and back to Buenos Aires orginate at Aeroparque as described further below.

Most of the lodge's guests spend their first afternoon and evening getting to know Buenos Aires and then fly to Patagonia the following day, departing from Aeroparque Airport. Your hotel can arrange taxi service and estimate how much time to allow for this transfer.

Chapelco Airport (CPC) in San Martin de los andes is the closest airport serving Northern Patagoina Lodge. Aeerolineas Argentinas (www.aerolineas.com.ar) runs regular commercial flights from Aeroparque Airport in Buenos Aires to Chapelco Airport and back. They fly every Sunday and Wednesday. Flights sell out fast so book the flight as soon as you confirm your dates at the lodge.
DECEMBER 2023 – APRIL 2024

7 Nights / 6 Days $6,850
6 Nights / 5 Days $ 5,950
5 Nights / 4 Days $ 5,250
4 Nights / 3 Days $ 4,250
3 Nights / 2 Days $ 3,250

Single Boat: 60% surcharge
Non-fisher: $650 per night per person
Fishing License: $150 per person
Full day fishing on arrival or departure day: $750 per boat
Half day fishing on arrival or departure day: $650 per boat

Float Trip and Camp: Aluminé, Chimehuin or Limay Rivers)
Add on: 2 nights and 3 days - $ 2,550 per person based on shared occupancy


Includes: Lodging, meals, all wine, beer, and local spirits. Professional guide services, transfer from San Martín de los Andes airport .

Excluded: Transfer from Bariloche, gratuities for guides and house staff, airfares, laundry service, fishing licenses and loaner fishing equipment (rods, reels, lines).