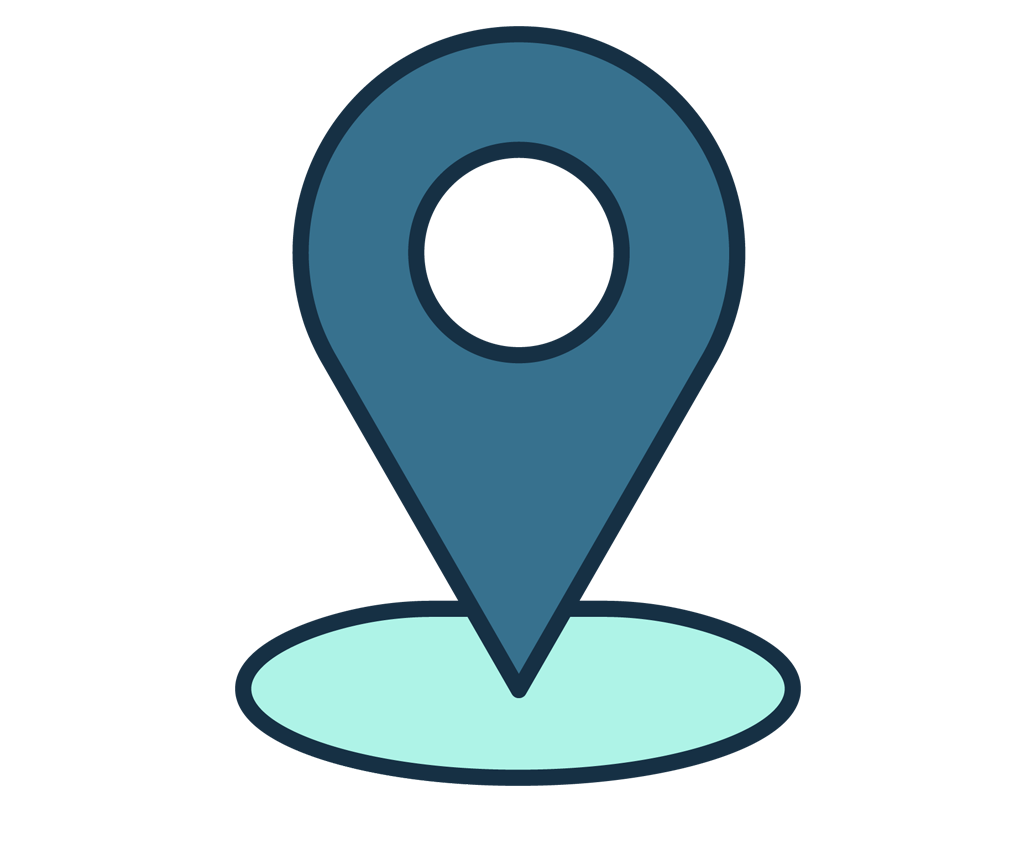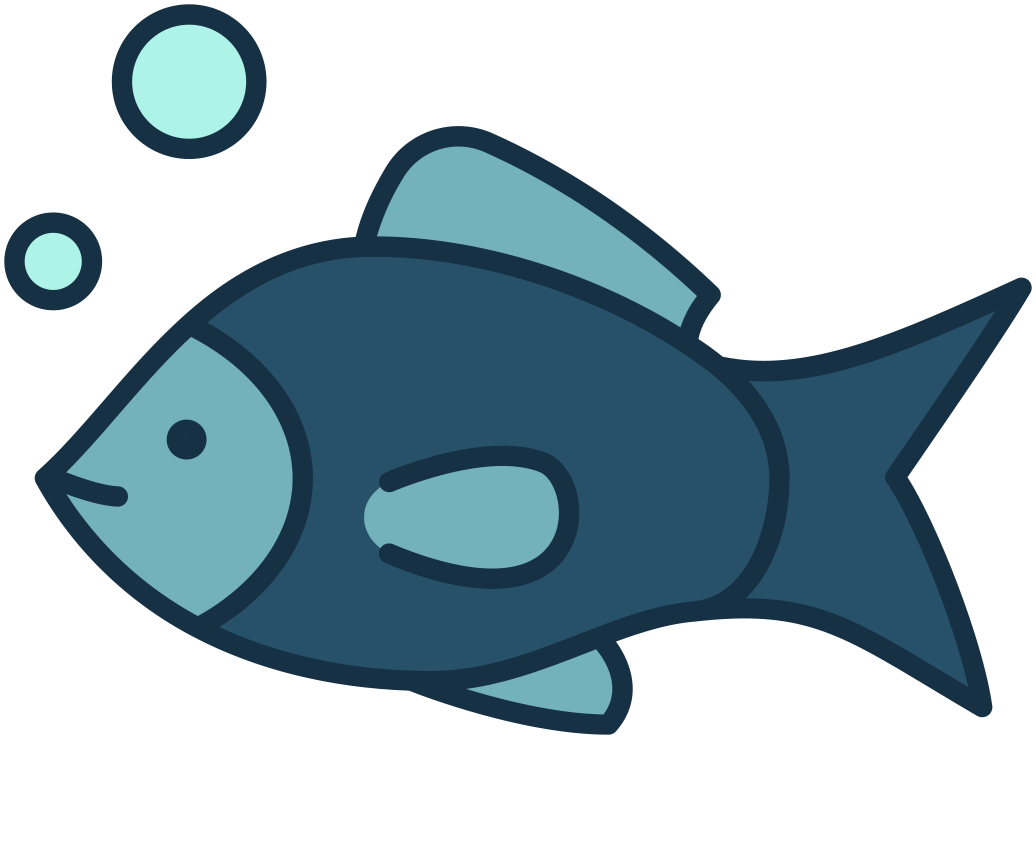 Season
January - February and September - October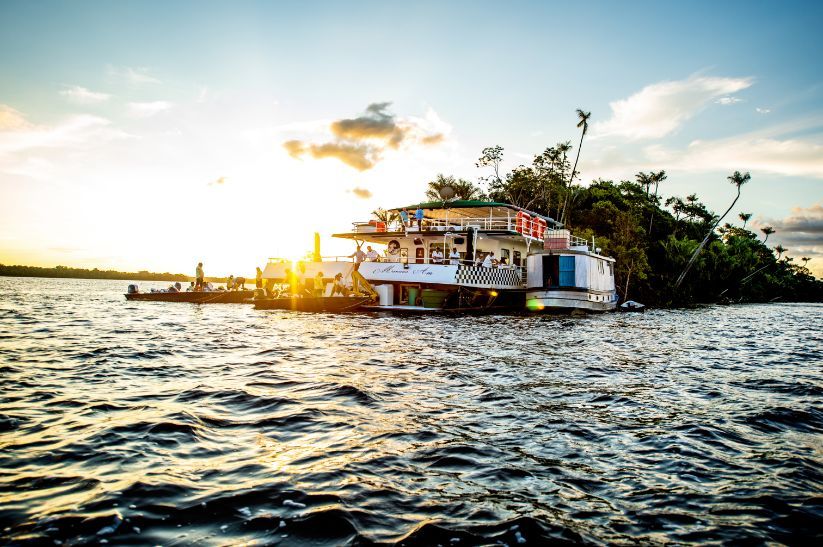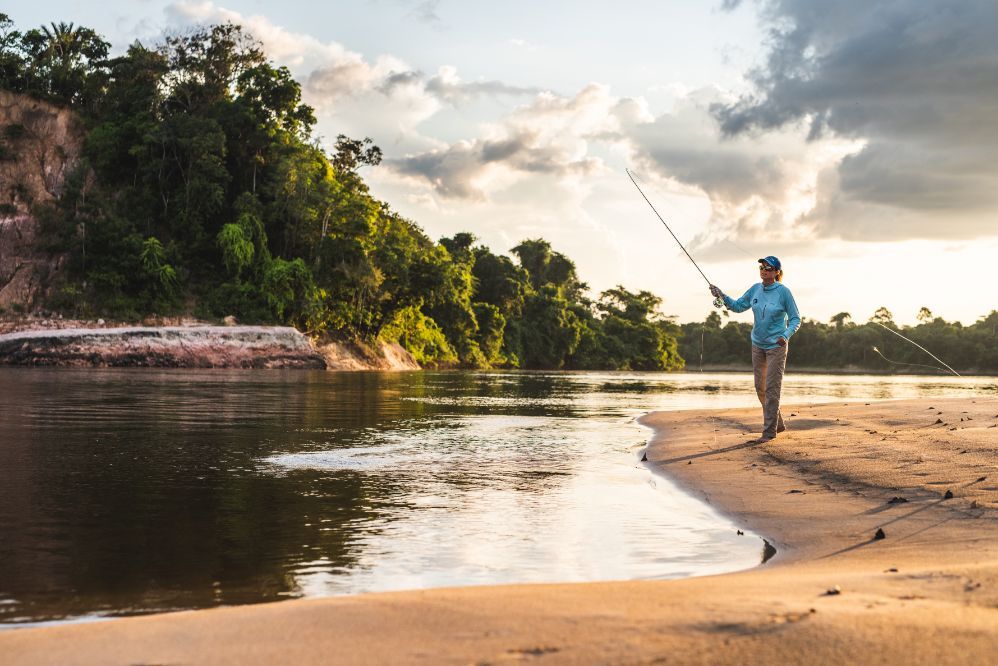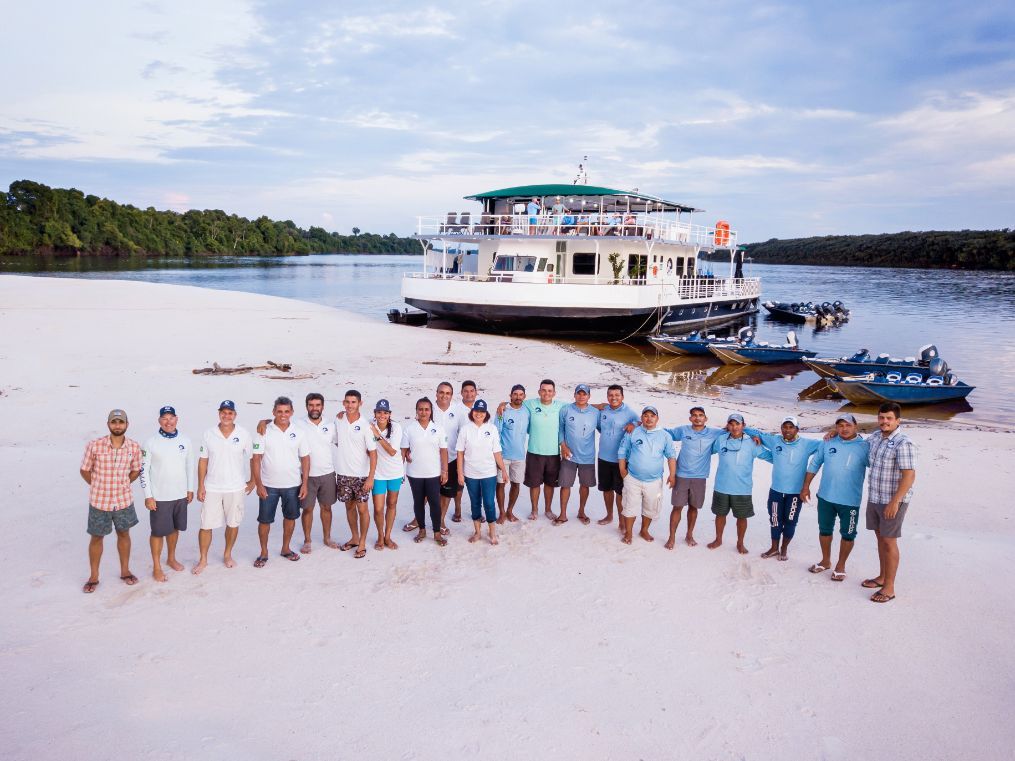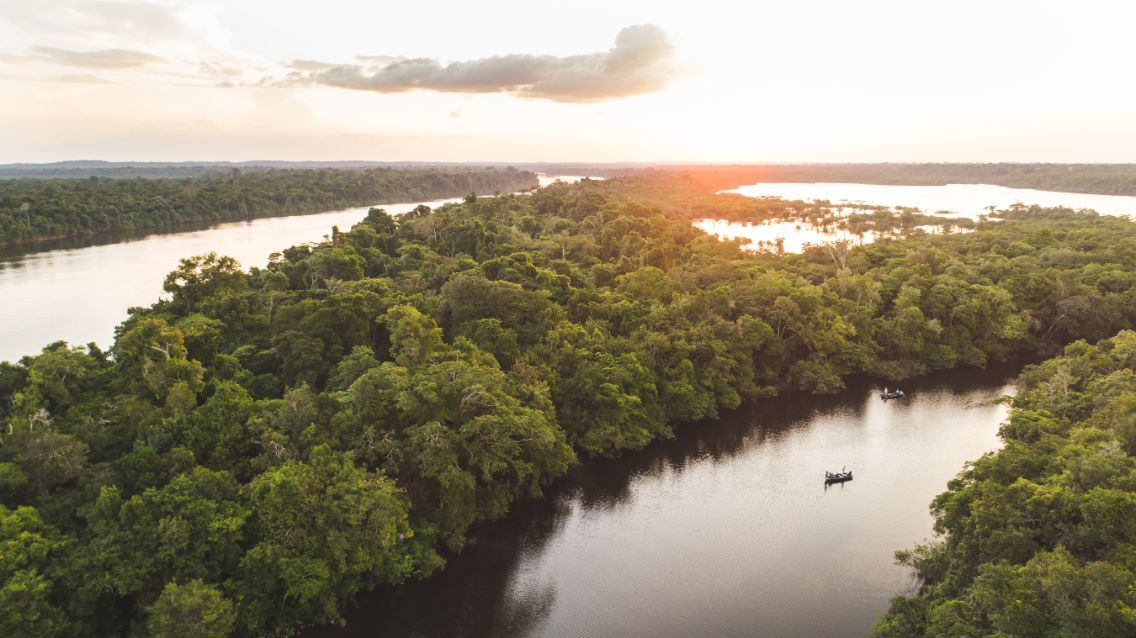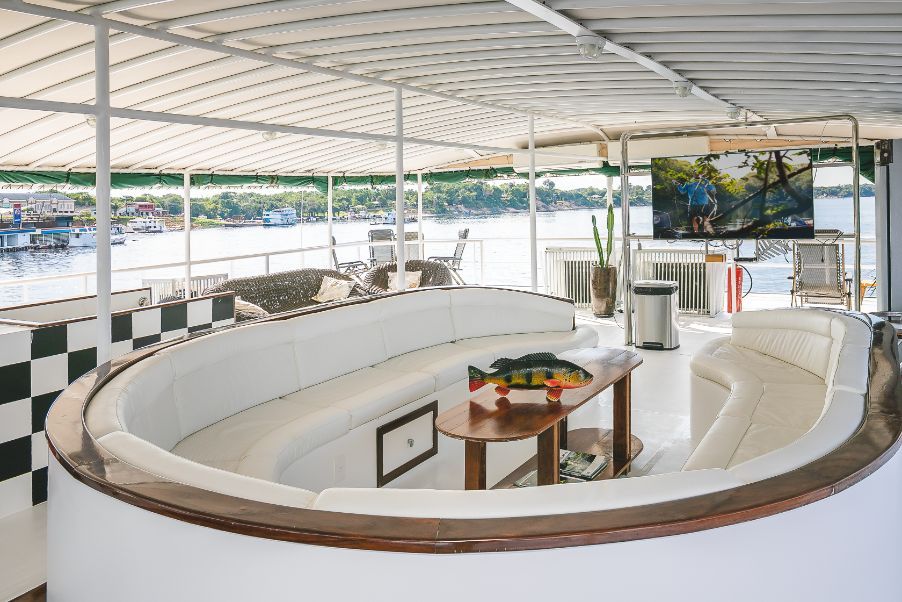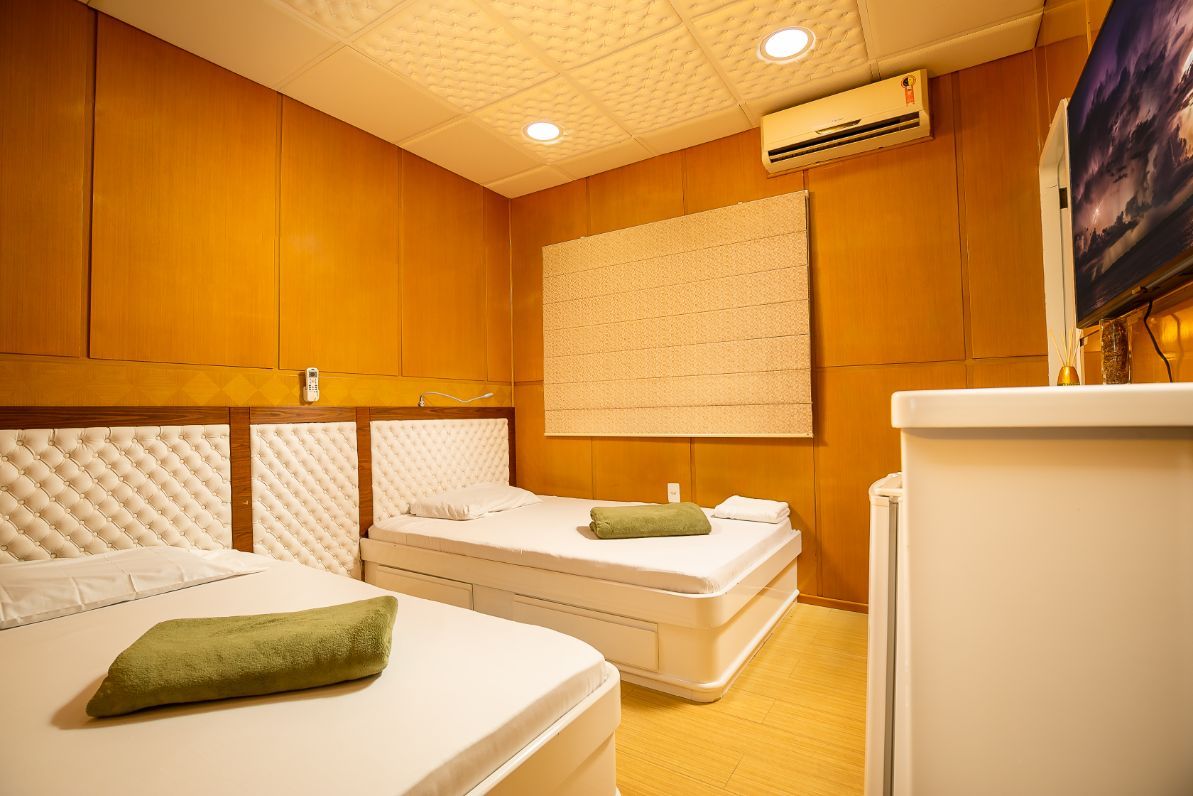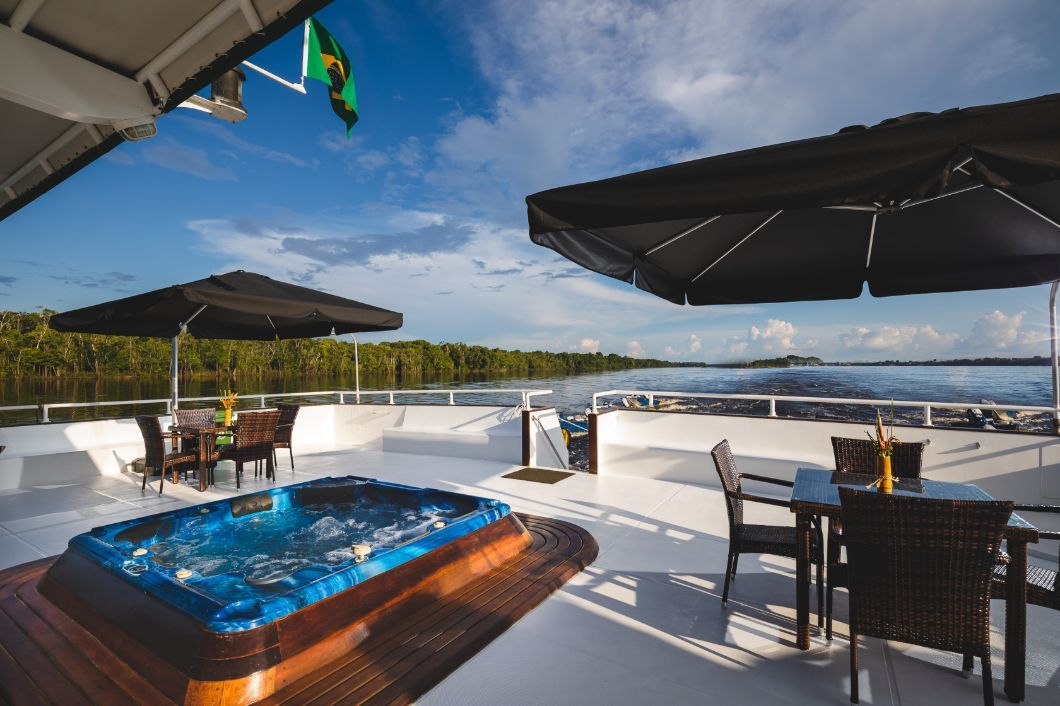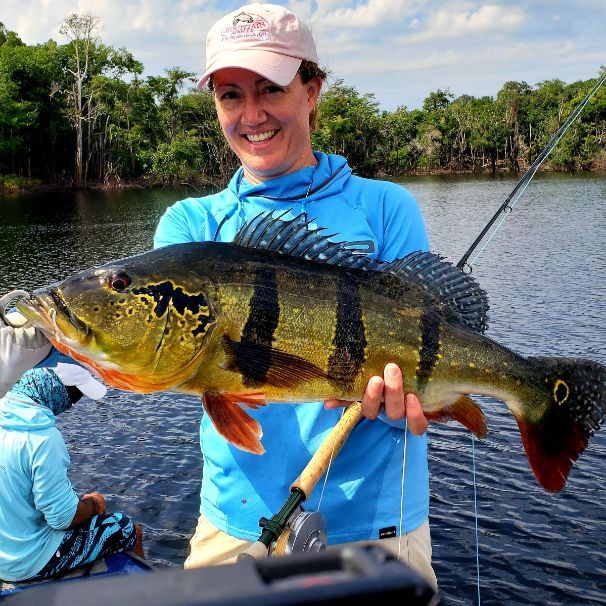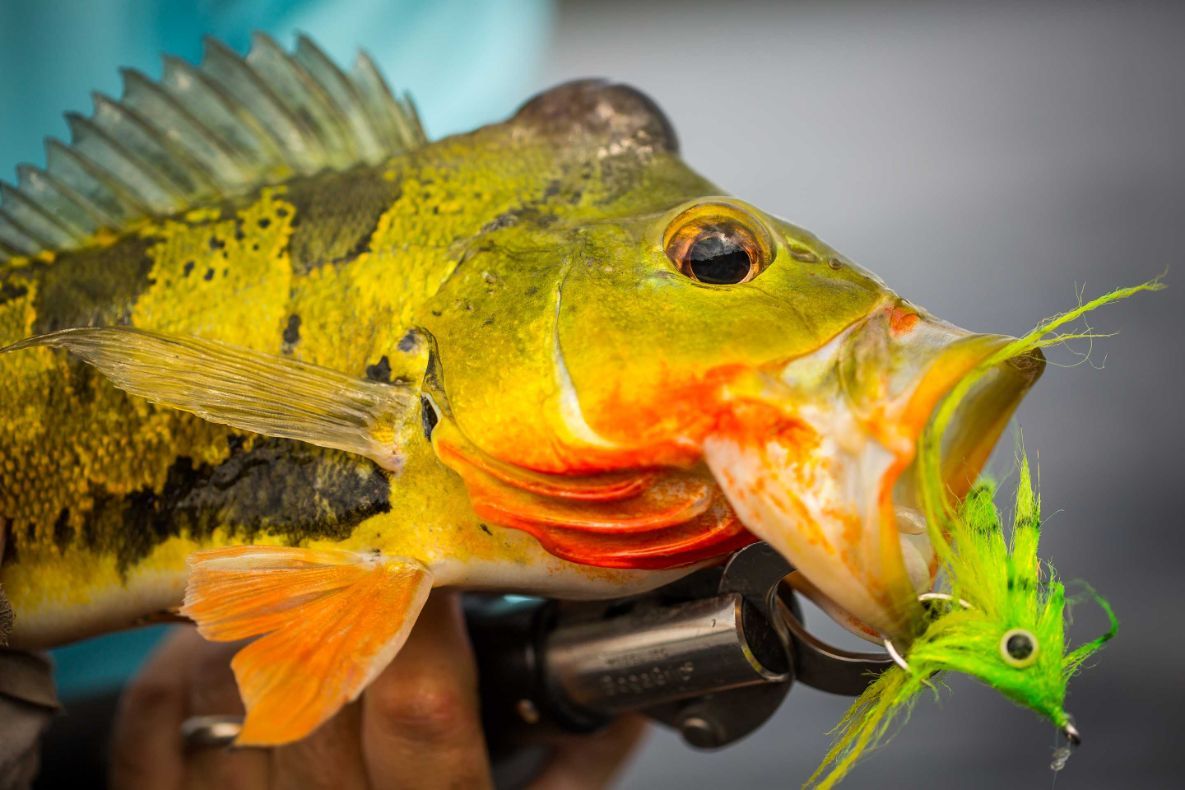 Nomadic Waters, Brazil
Expeditions in the Brazilian Amazon
We offer expeditions in two very different locations. Although many assume that all jungle fishing is the same, in fact nothing could be further from the truth. The Amazon basin is roughly the size of the continental U.S. Each trip is personally hosted by the owners, meaning that our Guests have direct access to the highest level of authority should there be any issues. Your Host enjoys a 100% 5-Star rating on Trip Advisor. They have been featured on the Discovery Channel, The Fly Fishing Journal, Dun Magazine, Southern Culture on the Fly and Angler's Journal.

Most Frequently asked Question: "Be honest, how bad are the BUGS?"

Answer: It's the jungle, so there are plenty of insects. Shockingly, there are almost no mosquitoes or biting insects in the fishery.
Learn more about
Nomadic Waters, Brazil
Click through to get details on the water, seasons, guest accomodations, and rates.
The Uatuma at a Glance:

The Uatuma Sustainable Development Reserve [September – October] is closed and managed in partnership between the Brazillian Federal Government and a series of small family communities. Our Host is one of a very few outfitters allowed to fish the Reserve. The fishery is unpressured with high numbers of small to medium sized fish [2-6 pounds], and 10% of our fish landed are between 7-18 pounds. Must larger fish have been caught. Many of the lagoons are home to large schools of Butterfly and Paca Peacock Bass. This offers our guests the opportunity for fun, fast action. The rivers are small to medium and most of the fishing is deep inside hidden lagoons.

The Uatuma Reserve offers a unique opportunity for guests to enjoy seclusion, comfort and adventure. In the Federally Protected Reserve our guests will feel like they have the entire jungle to themselves. During the 6 days of fishing you will be treated to countless lakes and lagoons to explore. It's a great location for landing high numbers of fish. Enjoy lunch and an afternoon siesta aboard the air-conditioned mothership. Your adventure is personally hosted by the owner of Nomadic Waters. Single-occupancy accommodations are standard. Deluxe double occupancy rooms are available for couples.

Our guest chase some of the jungle's most exotic fish including multiple species of Peacock Bass, Arowana, Wolf Fish and more. Although Peacock Bass is the main largest species, the Amazon basin holds more than 3,000 freshwater species of fish, far more than any other watershed in the world. All of north America holds a total of 800 freshwater species.

Guests and guides rotate each day, giving everyone an opportunity to see the water through different eyes. You will enjoy fishing from some of the finest and most comfortable fishing boats in the Amazon (U.S. made Bass Trackers) and the fishing manager fishes with guests every day and strategy clinics in the evenings. This shortens the learning curve of our unique fishery and maximizes your experience in the jungle.

The U.S. made Bass Tracker fishing boats are the Motherships pride and joy. Instead of the typical narrow and hot Jon boats that most Amazon outfitters use, our guests enjoy full-sized bass boats, complete with padded seating and fully carpeted casting decks that provide incredible stability. While other anglers at other outfitters aren't allowed to stand up in their tippy Jon boats, stuck on their plastic chairs, enduring the tropical sun reflecting off the aluminum deck of their Jon boat, our guests can confidently and comfortably move about the entire Bass Tracker. Shoes are optional as we use a special carpet that does not heat up with the sun.

The Rio Negro at a Glance

The Rio Negro [October to December, and January - February] is the world's 5th largest river (by volume) and is the most famous Peacock Bass fishery in the Amazon. It is the one river everyone knows by name, and is often the choice of our first-time Guests. There are places where the river is 13 miles wide. The fishery can be summarized as moderately pressured with good numbers of medium sized fish (4-7 lbs) and 10% of our fish landed are between 89-22 lbs. This is trophy water. Many Rio Negro Anglers fish here for that one giant fish. The river is a series of huge channels connected to lagoons, lakes, streams, river and braids. It is truly a labyrinth maze of endless jungle waterways. Features like massive islands, sand bars longer than football fields, dense jungles and rich red-black waters are the norm.

The Mothership may stay in the main channels while you can expect 30 minute rides to the fishing waters. These rides are spectacular as you watch the jungle wake up in the mornings. Howler monkeys announce your arrival, and hundreds of green parrots and constant strings of Macaws fly over head as they move to their daytime roosts.

General Itinerary:

Day 0 Friday: Depart Miami, Florida around 6:00 p.m. and arrive in Manaus, Brazil around 11:00 p.m. Private bus transport to Hotel Check-in to your single occupancy hotel room.

Day 1 Saturday: Sleep in. Breakfast at the hotel. Depart for the airport early afternoon for our 1-hour charter flight to the interior. 5 minute ride to the Mothership. Your single occupancy cabin assignment and welcome orientation meeting. Dinner and spectacular sunset. The Mothership moves up-river all night.

Day 2 Sunday: Fish with fishing clinic in the evening.

Day 3 Monday: Fish. Amazon informational clinic in the evening.

Day 4 Tuesday: Fish. Fishing clinic with the guides in the evening.

Day 5 Wednesday: Fish. informational clinic in the evening.

Day 6 Thursday: Fish. Crew appreciation party in the evening. Tips to be gathered by the Host and equally dispersed to the Crew.

Day 7 Friday: Fish. Amazon informational clinic in the evening.

Day 8 Saturday: Sleep in. Brunch aboard the Mothership. Depart for local airport about mid-day for 1-hour charter flight to Manaus. Private bus transport to your hotel. Rest up and relax. Depart for Brazilian Steak House for dinner, then off to the Manaus Airport for midnight flight back to Miami.

Additional Day in Manaus: We highly recommend arriving one day in Manaus and spending a relaxed day learning about this fascinating city. You will not only have an extra day to get acclimated to the weather and get some extra rest, you will also have the opportunity to experience some of the most unique sights on the planet.

Take a speed boat out to the famous "meeting of the waters" where the 5th largest river in the world, the Rio Negro, pours into the largest river in the world, the Amazon River. Enjoy a fun afternoon at the beautiful Lake Janauari Ecological Park, then off to the Flutuante do Pirarucu to try your hand at feeding and catching the worlds largest scaled freshwater fish, the Arapaima. Then return to the City for a fascinating walk through one of the world's most amazing fish markets. We can arrange these added tours and hotel stay for you.
Rio Negro: January - February and November

Uatuma Reserve: September - October
Our accommodations are aboard the incredible yacht Eyruna, eating delicious Brazilian food. Three guest levels. 40' wide and 108' long with a 4 foot draft. She holds everything that we could ever want from a Mothership, including a jacuzzi tub and sauna. Boasting 9 Single Occupancy and 2 Deluxe Double Occupancy cabins, each room with its own private bath, refrigerator and individual/independent air-conditioning system.

The main level hosts a water station, 2 kitchens, jacuzzi tub, sauna, plenty of open seating with dining tables inside and out, access to water-level platform for easy transfer to your skiffs.

The top observation deck offers spacious customizable seating, water station, and a meeting area with couches, and large flat-screen satellite TV. This level also includes a refrigerator for beer and mixers, dance floor with disco lights, and can be fully enclosed and airconditioned if needed.

In keeping with "casual", shorts and t-shirts are perfectly fine for dining and cocktails. You can enjoy some relaxing down-time swinging on the hammocks on the top observation deck or in the jetted tub on the main deck.

Meals: The food program offers authentic, delicious Brazilian cuisine. It isn't fancy but it is absolutely delicious. The only consistent complaint made is that the plates aren't large enough for more. Each meal is carefully crafted and made from fresh, locally sourced ingredients. There will always be a table full of options that are sure to satisfy even the pickiest of eaters.

Domestic beer, Chilean wine, domestic soft drinks and tonics are available at any time.
Miami, Florida to Manaus, Brazil. Quick 5-hour flight
$5,600 USD per person, single occupancy. Deluxe Double Occupancy cabins are available for couples for the same price.

Includes 6 days fishing / 8 days in country, fishing license and Federal Access permits, airport transfers, hotel in Manaus (single occupancy), roundtrip charter flight to the interior, domestic beer and Chilean wine, daily laundry about the Mothership.

Does Not Include: Global Rescue Evacuation coverage (mandatory), international travel to Manaus, meals and drinks in Manaus, gratuities, alcohol, rental fly rods and gear, trip cancellation insurance.