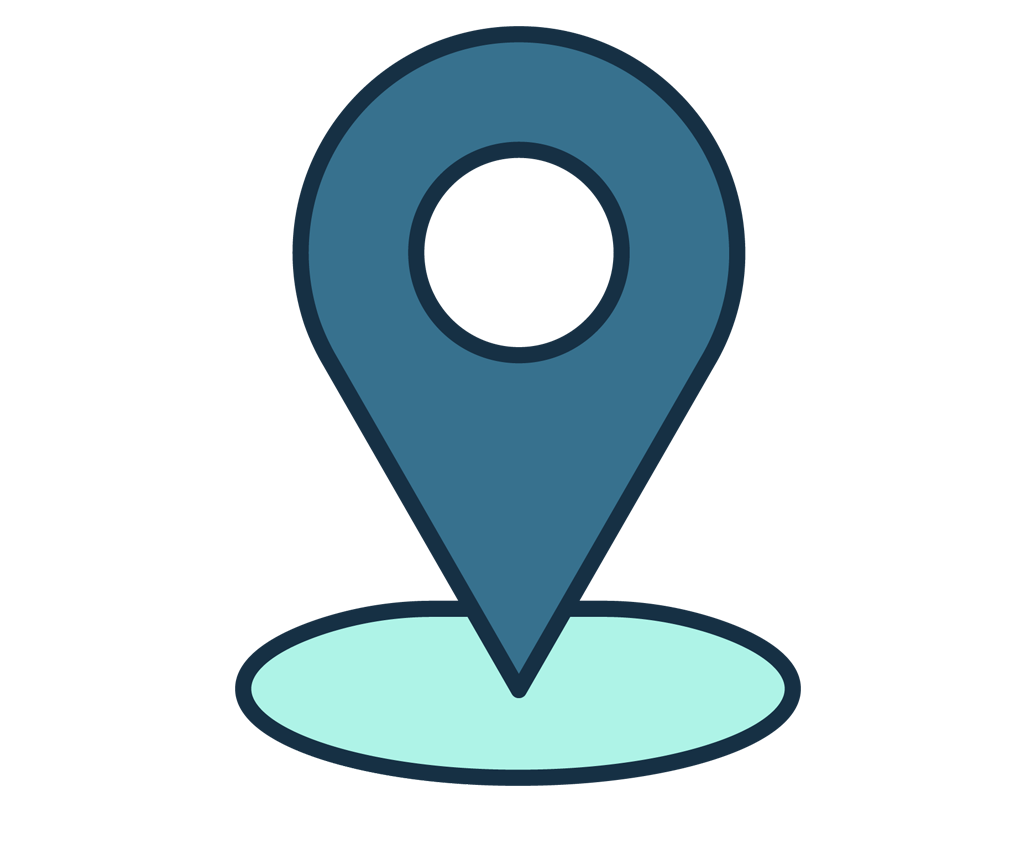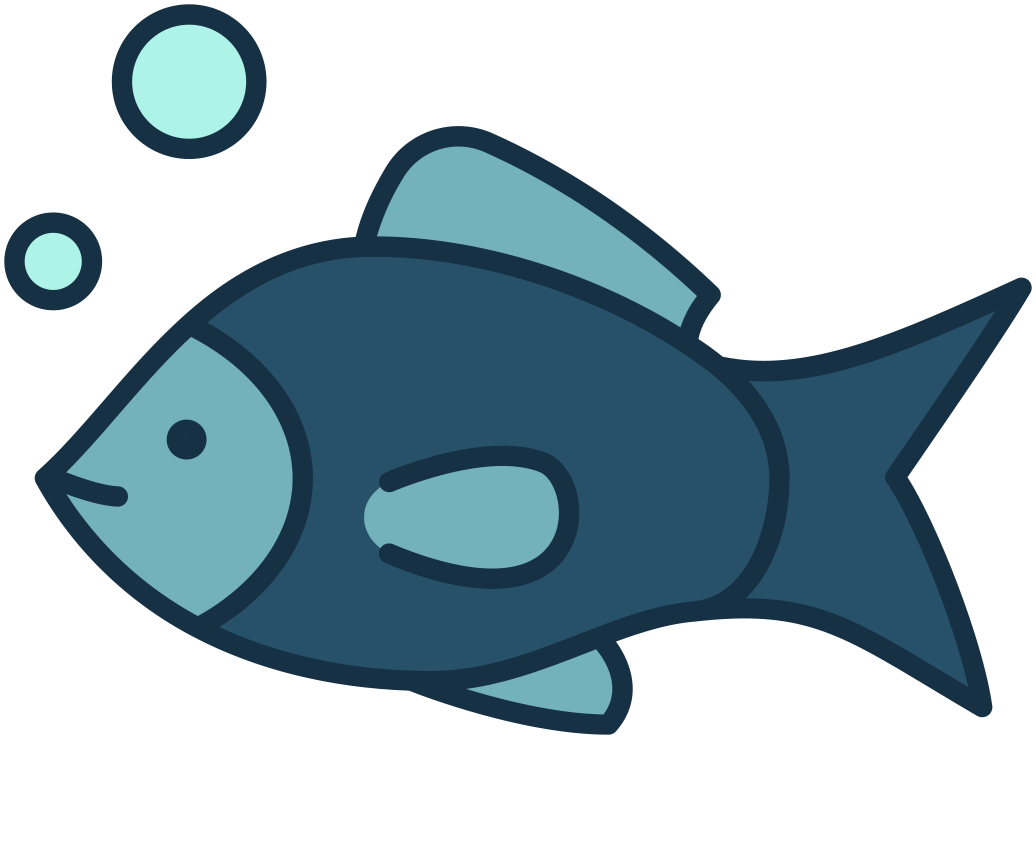 Season
Late December to April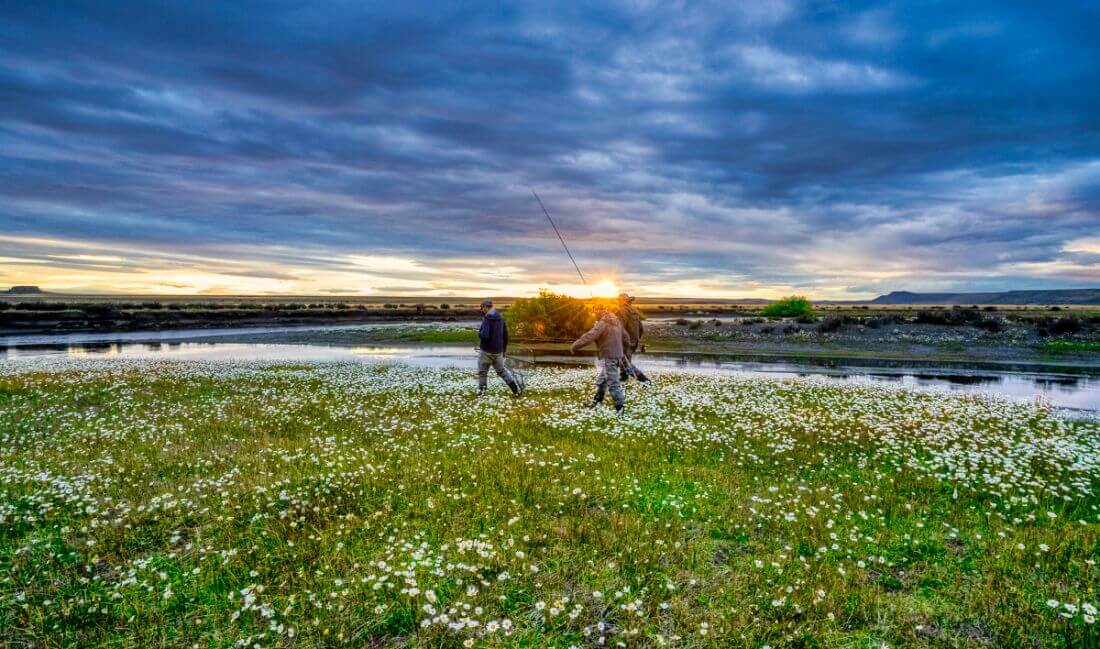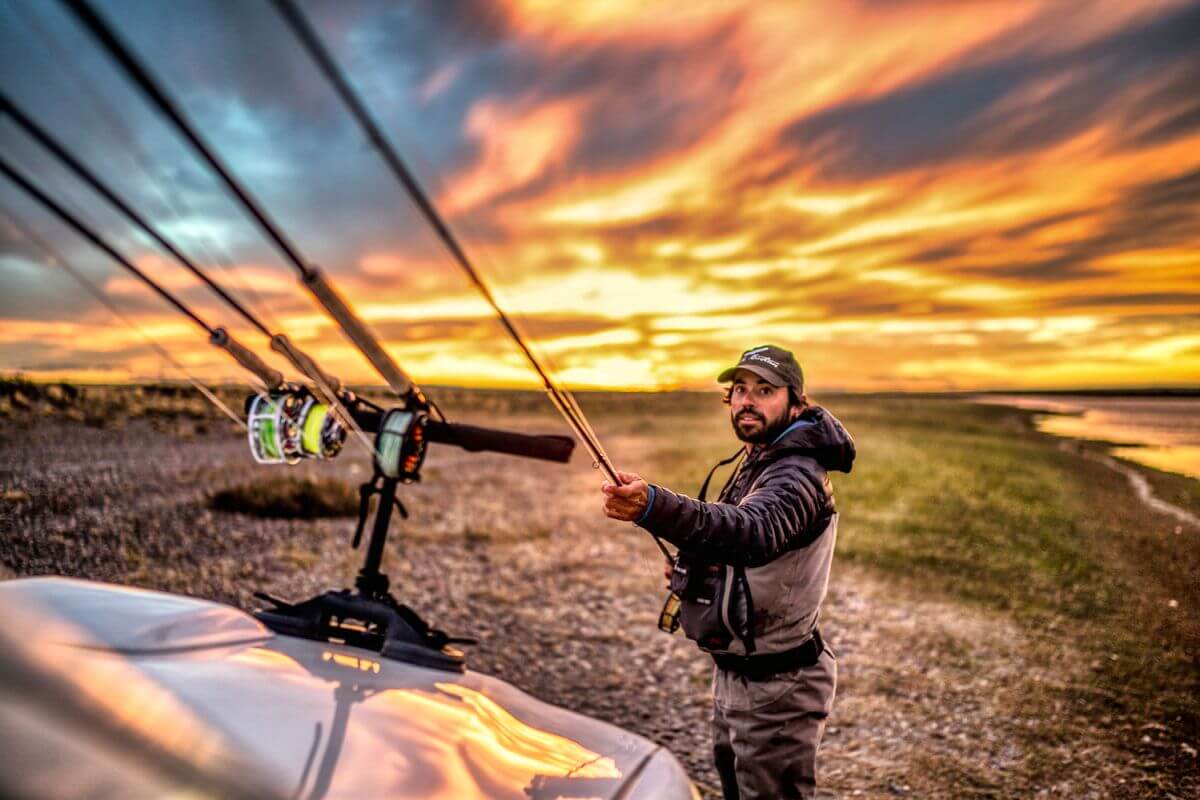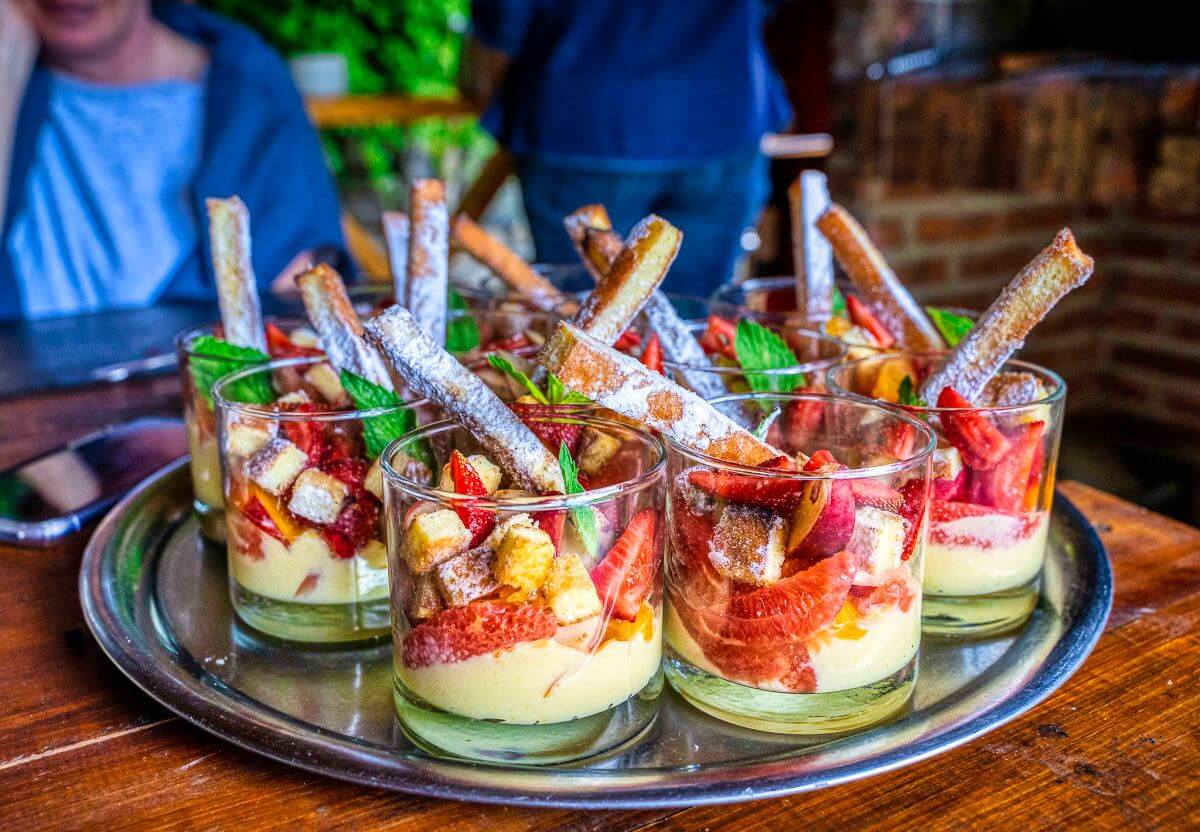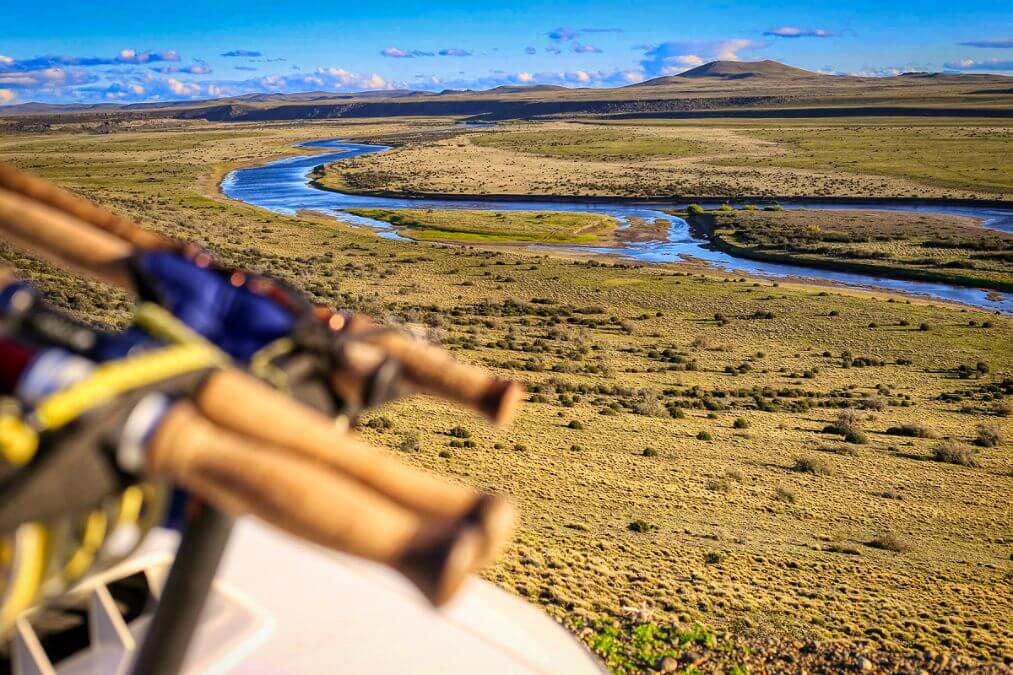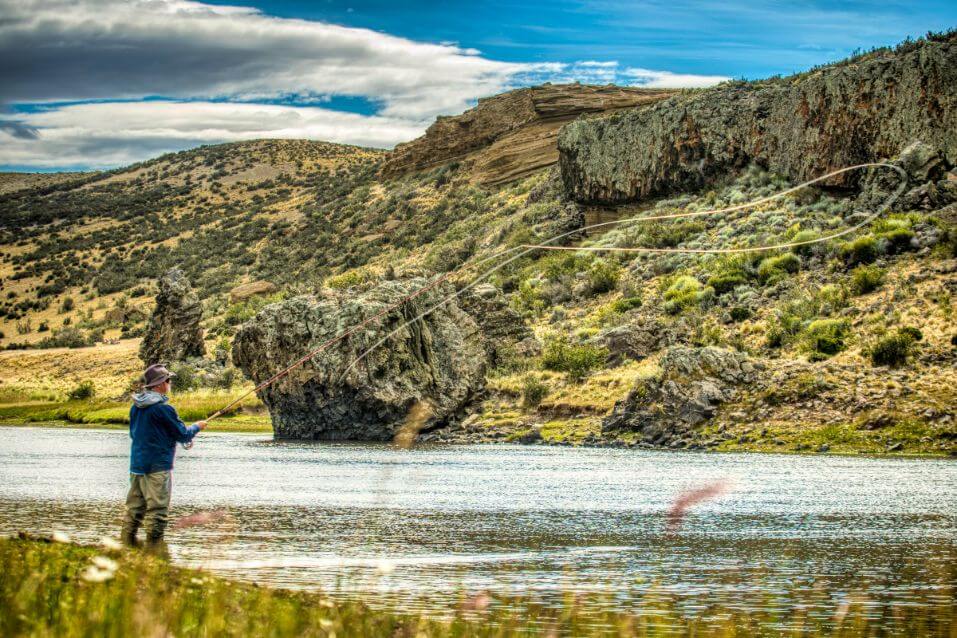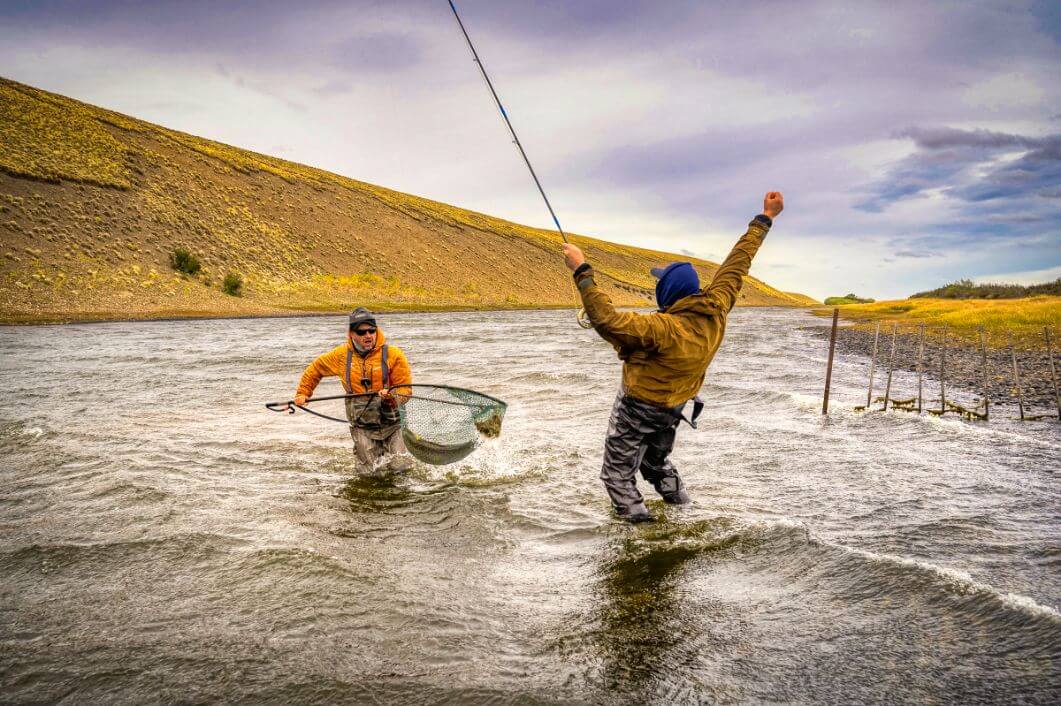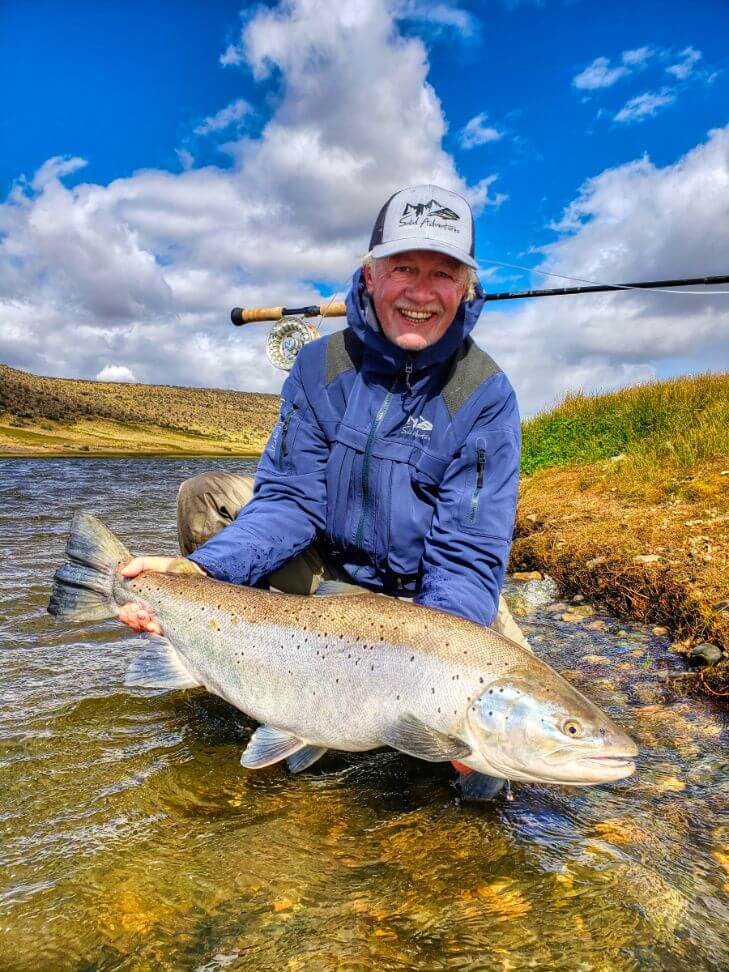 Las Buitreras Lodge, Argentina
The breathtaking Rio Gallegos meanders more than 360 km through desolate pampa before finally merging into the raging Atlantic Ocean near the Strait of Magellan. Though the region's ineffable beauty is worth the journey itself, it's Rio Gallegos' sought after sea-run brown trout, also known as seatrout in many parts of the world,  that make this location the cynosure of dedicated fly anglers world-wide. Estancia Las Buitreras comprises the most prolific beat along the Rio Gallegos, consisting of over 40 kms of private water and more than 50 named pools.
The sheer size and raging temper of the spectacular sea-run brown trout that call Estancia Las Buitreras waters home have rendered countless anglers awestruck. As we've just added a whole new stretch of water with over ten new scouted and approved pools to our existing program, there's no better time to join us at Las Buitreras to try your hand at fishing for these exceptional creatures.
Learn more about
Las Buitreras Lodge, Argentina
Click through to get details on the water, seasons, guest accomodations, and rates.
The Las Buitreras section of Rio Gallegos is an authentic southern Patagonian fly-fishing paradise. Picking a fight with some of the biggest sea-run brown trout in the world, using mainly floating and intermediate lines, makes for spectacular show downs and visual fights. Watching a 20 lb. trout attacking your fly and take to the air can be borderline frightening, yet highly addictive, and is guaranteed to get your adrenaline flowing.

The area features varied terrain ranging from deep pools with steep banks to fast-moving stony runs and flowing streams atop shingle beds. The variety of pools and fishing techniques, in combination with the visually inspiring mountainous landscape, makes this part of the Rio Gallegos one of the most spectacular stretches of fly-fishing waters in Patagonia. Being relatively shallow, the river makes for easy wading, eliminating the need for fast sinking lines, while providing both an exciting and challenging fishing environment. This location is mainly fished using light double-hand-rods or single-hand rods rigged with floating or slow intermediate lines. Rio Gallegos does not require anglers to be expert casters; instead, you should focus your efforts on trying to fish every cast properly by controlling your fly and line in the water. At this location, the fish move and bite all over the river and it's not unusual to have a fish take your fly right at your feet. The strikes are often violent and it's typical for these sea-run brown trout to lunge into the air several times, making for an excellent fight.

Most of the fishing at this location requires that you strip your fly to provoke a violent strike. There are also pools where fish will take in response to the fly being swung as one would do for an Atlantic Salmon, however, sea run brown trout generally prefer different flies to salmon. The fish at this location tend to lie in quieter seams and tails and the motion imparted by stripping the fly produces some fantastic takes. We like to use shooting heads as they allow for a greater maximum effective fishing distance with each cast compared with a normal line. Though it's nice to fish with a double-hand rod during periods of heavy wind, most of the fishing can be accomplished with a single-hand rod; rod selection ultimately comes down to a matter of personal preference. The most popular types of lines when fishing Rio Gallegos are float or clear intermediate shooting heads. Since Rio Gallegos is a relatively shallow river we can't stress the importance of being as quiet as possible when wading and casting not to spook the fish.

If we were to recommend one setup for Las Buitreras it would be a 7 wt., 12 ft. double-hand rod rigged with a scandi style floating body and an intermediate front/tip. Add a line wallet with a variation of interchangeable tips from float to fast sink and you will be able to cover most situations and conditions you are likely to encounter.
Our fishing season runs from late December to April , summer months in southern Patagonia. In January and February temperatures reaching 19 - 20 C degrees with night time temps dropping to 10 C degrees. March and April temperatures normally reach 15 C during the day and can drop to 10 C at night.

Due to its open steppe landscape, wind is a big factor in southern Patagonia. In January and February days with non wind and sun means fishing in a t-shirt and light wading jacket. Heading into late March and April temperatures are lower and you will need some warm clothes for the windy days. It is normal to have several weather changes during the day and we recommend layering.
Estancia Las Buitreras offers a perfect blend of luxury and rustic living. The cozy lodge is just a 10-minute walk from the river's edge and offers our guests a haven from the expansive windy plains. The lodge is equipped with six double rooms and two single rooms, all with private bathrooms with showers. Although we can accommodate up to 14 guests at a time, we welcome a maximum of 12 fishermen per week. On the first floor of the lodge is our indoor winter garden, a perfect place for the post-fish beer or glass of wine. Just outdoors is a spacious courtyard protected from the wind, where we have a large fixed outdoor stone grill and terrace where we host traditional Argentine assados. These amenities ensure that our guests have a comfortable and authentic experience over the duration of their stay.


Visiting Las Buitreras requires an international flight to Buenos Aires followed by a domestic flight from Buenos Aires to Rio Gallegos. We will help book your international and domestic flights, transfers, guided tours, or anything else in Buenos Aires or Argentina.
DECEMBER 30, 2023 TO APRIL 20, 2024 SEASON:
Price per person/Double Occupancy

DECEMBER 30 - MARCH 30
2 anglers with 1 guide: $ 7,490 USD
Non fishing guest: $2,490 USD
Single Room: $ 500 USD (based on availability)

MARCH 30 - APRIL 20
2 anglers with 1 guide: $ 6,490 USD
Non fishing guest: $ 2,490 USD
Single Room: $ 500 USD (based on availability

Our new Add On option is Glencross and it has replaced the previous option Zone Zero. Glencross is a 90 min drive from Las Buitreras and can be booked as either half week before or after your week at Las Buitreras, or as a full week on its own. Price for a Half Week is $ 2,790 per person, and $ 4,990 for a Full Week.

INCLUDED: 7 nights at Estancia Las Buitreras, 6 1/2 days fishing (6 guided days), return transfer from Rio Gallegos domestic airport, all meals, snacks, soft drinks, wine and beer during your stay, fishing license and guide.

NOT INCLUDED: All flights, accommodation and meals during your travel, fishing tackle, spirits, gratuities / tips.

NOTE: The reduced price in April is due to shorter days than during high summer. We still fish 8 - 10 hours per day but shorten or skip the afternoon siesta.


Rates subject to change until the adventure is booked with the Lodge.

GENERAL ITINERARY

Saturday: Depart Buenos Aires in the afternoon to Rio Gallegos. Our host will meet you at the airport in Rio Gallegos with transfer to the Lodge. (45 minute by car). With no scheduled activities after dinner it is a good time to explore the lodge and fly shop or walk down to the river for an evening of fishing on your own.

Sunday - Friday: Two fishing sessions per day. Anglers will fish a new zone every session.

Saturday on Departure: Early morning departure from the Lodge for arrival at Rio Gallegos Airport.

ZONE ZERO AVAILABLE EXTENSION (Three Days before or Three Days After Your Week at Las Buitreras)

Overview
From 2021 guests visiting estancia Las Buitreras for a week will have the option to extend their stay by fishing three days in our exclusive section of the Rio Gallegos named Zone Zero. This stretch of water is located just above our regular Las Buitreras beats and offers amazing brown trout waters. Fishing these waters obviously mean anglers will be hooking their fair share of Sea-run browns as well. Guests will be staying at estancia Las Buitreras and share breakfast and dinner with our guests fishing at Las Buitreras. Lunch will be served by the river.

Fishing
Zone Zero is located just above Upper Zone 1 that we normally fish during a week at Las Buitreras. What Zone Zero offers is a vast number of backwaters, side channels, and weed banks, perfect habitats for massive browns. These waters can easily be covered with lighter single hand rods. Anglers will also have access to a number of pools more frequented by the larger sea-run browns and can choose what they want to target at all times. However, targeting resident browns in the slower waters does not mean you will not run into a sea-run brown every now and then. If you are fishing a light 5 or 6 weight single hander when this happens you are in for some serious rod bending.

Tackle and Technique
We recommend bringing a 5 or 6 weight single hand rod as the main rod for targeting resident browns. Most sections are easy to cover and do not require very long or tricky casting. Streamers in various colors are very effective, especially green/olive and black/silver. Wooly buggers, nymphs and any fly with rubber legs will work just fine as well. Don't forget dry flies for the less windy days.

For anglers wanting to take a dig at the sea-run browns up here we recommend to bring a 7 weight single hander and a 7 weight double hand spey rod. A spey rod allows you to cover more water when fishing the bigger pools. Especially during windy days.

Accommodation
You will be staying at estancia Las Buitreras. Lunch will be served by the river to avoid wasting too much time driving back and forth to the estancia during the day. You will be served breakfast and dinner in the estancia together with the rest of the group currently staying at the estancia.

$1,990 USD per person