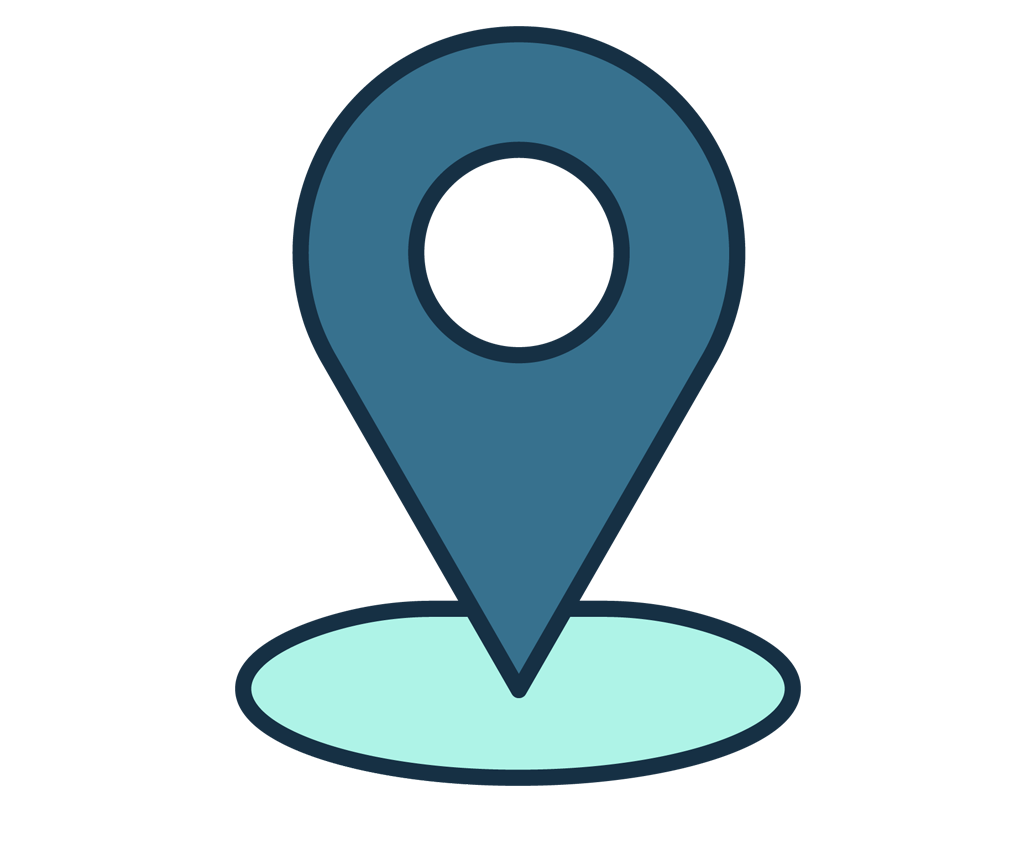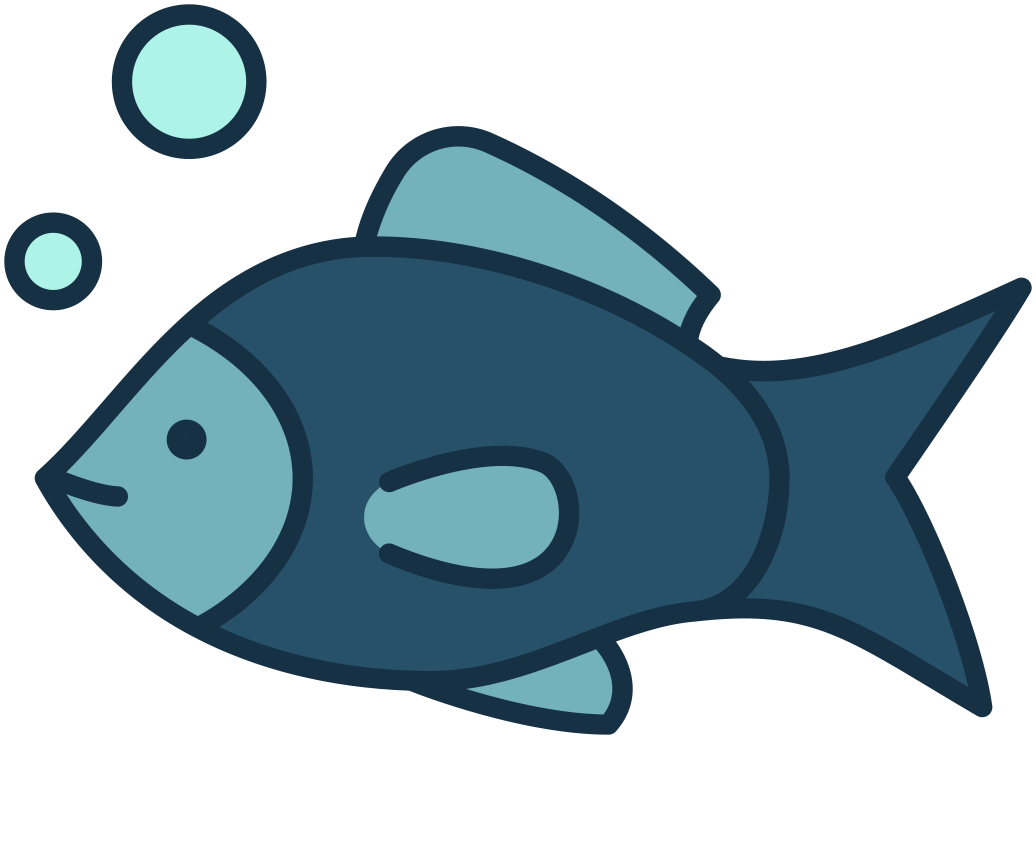 Fishing Style
Wading and Drift Boat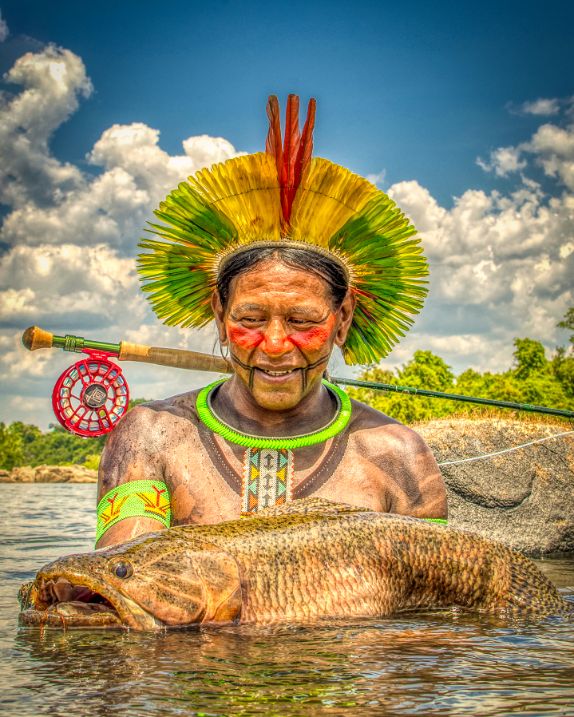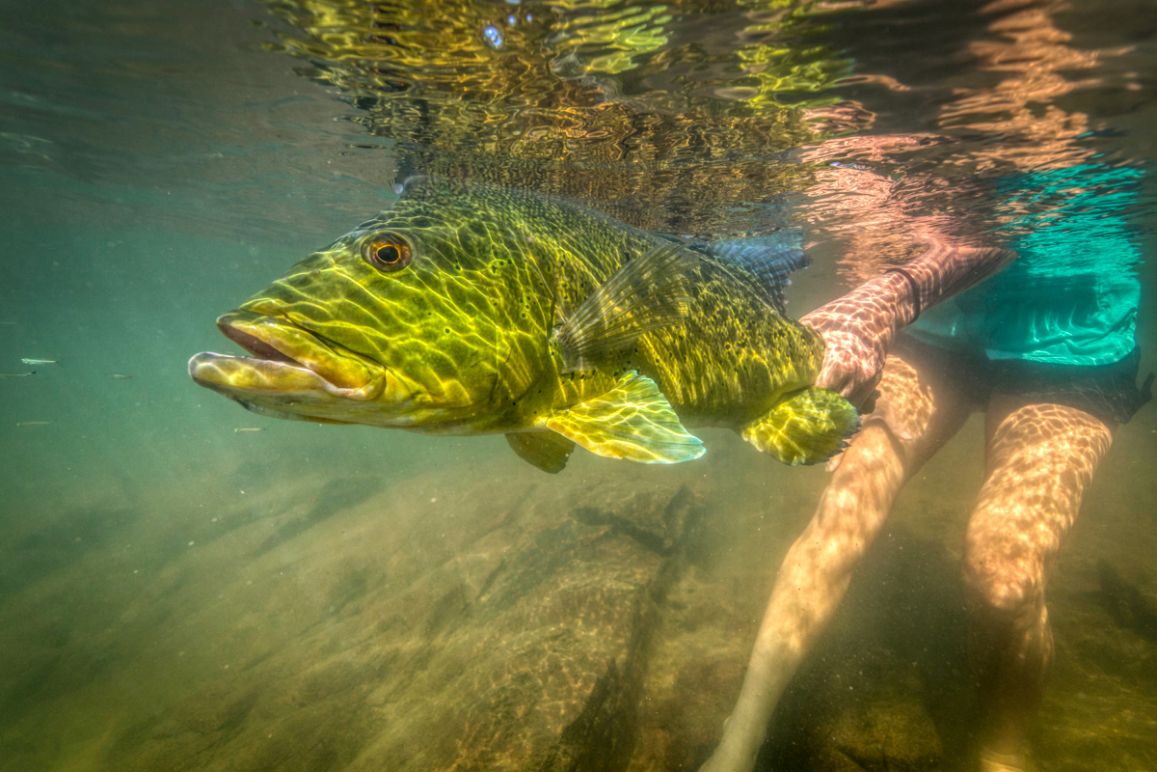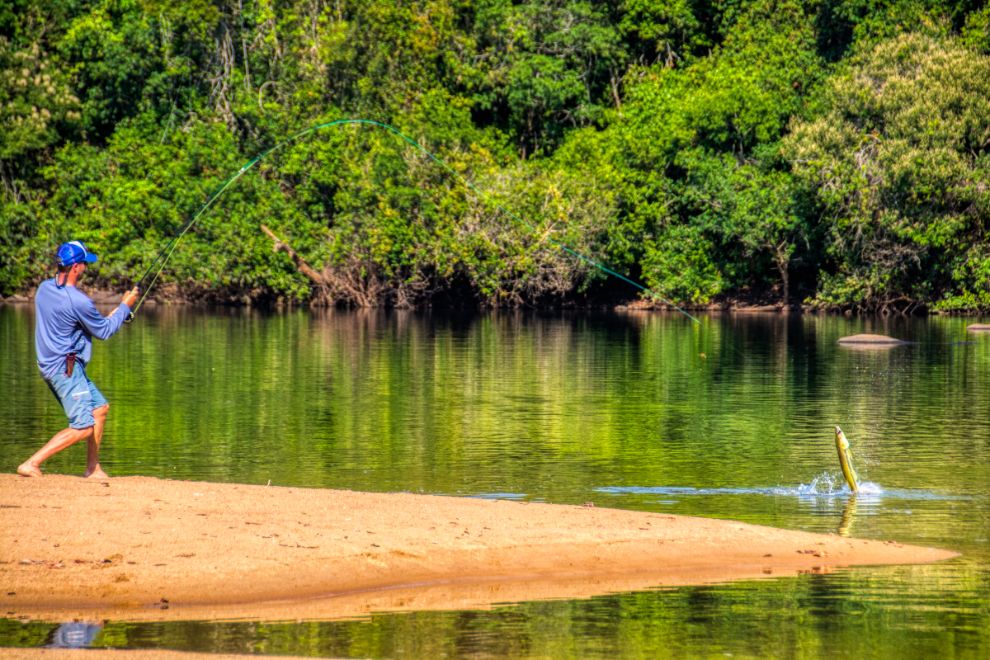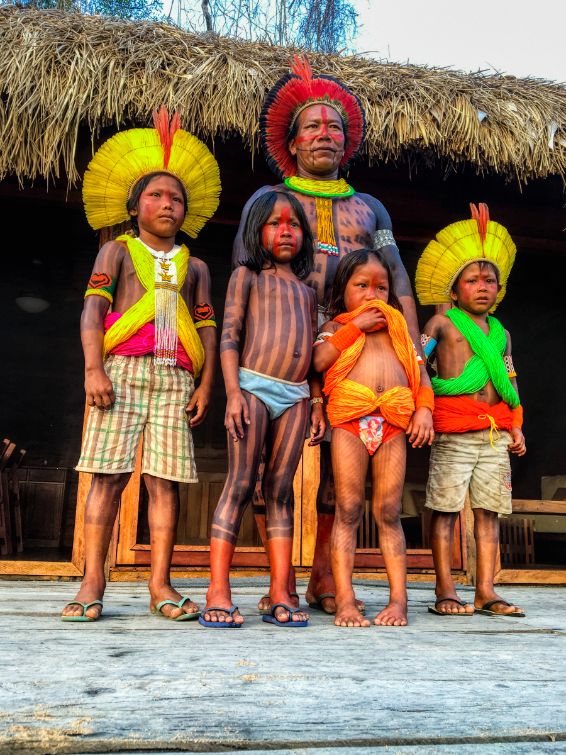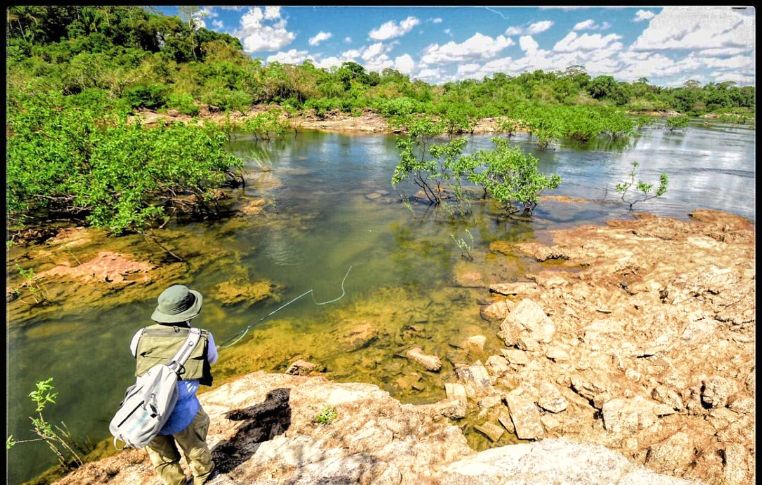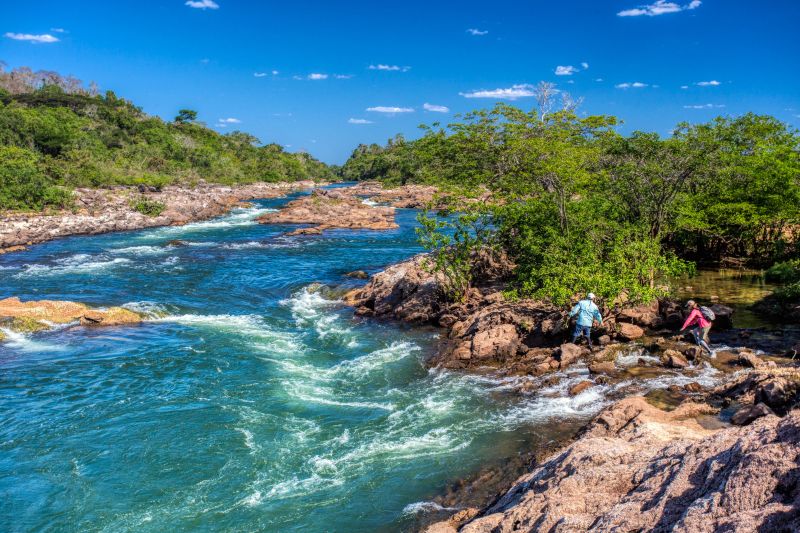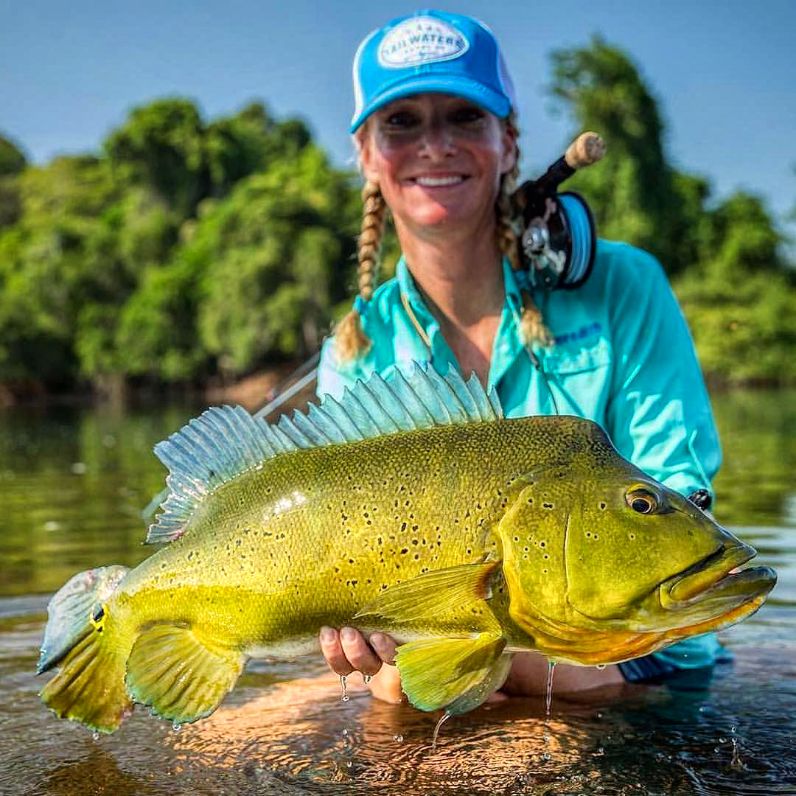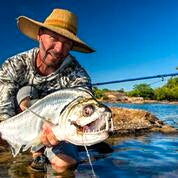 Kendjam, Brazil
Kendjam is located near the headwaters of the Irirí river, in one of the most hidden areas of Brazilian Amazon; the Mekragnoti Indigenous Territory. The 800 mile Ororo Rover is the 15th longest in the Amazon The Kayapó is one of the most important Indian ethnic groups in the Amazon region, despite its decreasing population, now 8,000 people. Their ritual life and social organization is extremely rich and complex. The Kayapó are a proud people, and historically have fought hard to preserve their territory from outside encroachment.

The region offers the first multi-variety Amazon fly fishing destination with more than 450 different species in crystal clear fast waters. The river system runs over a huge granite base that facilitates wet wading and many sight casting opportunities. Kendjam is a hidden treasure protected from despoliation by the last guardians of the Amazon jungle: the Kayapó warriors.
Learn more about
Kendjam, Brazil
Click through to get details on the water, seasons, guest accomodations, and rates.
The region holds the most prolific multi-variety species fishery in the Amazon The reason for this amazing variety of species of Peacock Bass, Pacu, Payara, Matrincha and Bicuda, comes from the incredible food source in the Amazon forest and minerals churned up in the river that create a perfect combination for zooplankton to grow. Unlike other mud-laden waters of the Amazon, these waters are impressively clear. The river bottom is granite base that keeps it clear even after it rains. The river downstream from Kendjam community starts to divide its course in many parallel branches creating several smaller fast clear water streams.

In the morning, Anglers will see fish rolling on surface like trout. These mighty Pacu eat insects and Anglers can fish them with dries and wet flies. Anglers can fish big hoppers for Matrinxas (2-8 pounds) in a run or the crazy Curupete Pacu (3-12 pounds) which also insects imitations and algae flies in fast waters of the rapids. Exploring runs and flats areas for Tucanare peacock bass (3-15 pounds) is also fun using big streamers and poppers, but watch out for the fast and powerful Bicudas. Anglers move about in 25-30 foot aluminum canoes.

Anglers will enjoy an all-inclusive package (excluding International flights), with 6 days of fishing, plus 7 nights lodging at camp, including the first night's hotel accommodations at 5 star Hotel Caesar Business. The maximum group size is only 8 anglers, and no groups will ever fish the same water on the same day. The concept is to move every day and every week or downstream with aluminum boats finding places to wet wading and explore new waters following the best fishing, so everyone is constantly casting at fresh fish, in near virgin waters.
In this region of Amazon, the Xingu and Iriri Basin, the fishing season normally runs from late June to August. The dry season is, the time when waters are at their lowest average levels and very clear, allowing great fishing throughout the entire river system, including its numerous tributaries.
The Kendjam Lodge accommodations are a comfortable Serengeti Style Safari tent camp with 4 double occupancy tents with spring box beds, private bathroom, hot water and electric light and ceiling fan. The tents are built on large wooden decks overlooking a wonderful Sandy beach area in front of a gorgeous pool of the Iriri river. Every evening guests will be treated to awesome cuisine in a well-fashioned living and dining room. Internet wireless connection and phone service are provided. Solar panels provide full electric power every night and each tent has 110-volt plugs . You may charge batteries and use an electric shaver in every tent. The Camp provides laundry service at no additional charge. For the most adventurous anglers we provide a two-night out camp location to reach the far and most wild areas of Iriri.

On Site Amenities and Activities include:

Satellite Internet Wireless Connection

Satellite Phone Service

Laundry

Flies

Gourmet Food
There are many travel options to consider when flying to Manaus International Airport. There are daily flights non-stop from Miami, Panama, Lisbon, Lima, Sao Paulo to Manaus. Once you arrive in Manaus International Airport, our host will be waiting for you for immediate transfer to the pleasant five star Ceasar Hotel. Plan on arriving in Manaus on Saturday.

CHARTER FLIGHT to KENDJAM

Early Sunday morning, our host/driver will pick anglers group at the Ceasar Hotel and take them to the domestic airport for their private charter flight to Kendjam. Flight from Manaus to Kendjam is operated using an 8-passenger Cessna Grand Caravan plane that normally departs around 7:00 a.m.

Kendjam is located 550 miles southeast from Manaus and plane will land on the airstrip right in the Kendjam Indian Community.
Included: All charter flights and boat transfers / 6 days fishing, fully guided / 7 night, all inclusive: camp lodging, meals, and beverage / One overnight at the Ceasar Business Hotel in Manaus on arrival / Guided- fishing with one pro fly fishing guide and two Indian guides per two anglers / Fishing licenses.

Not included: International airfare / Brazilian Visa / Tips and gratuities for camp staff and guides / Food and beverages in Manaus and private city tours / Airport departure tax / Satellite phone calls ($5/minute) / City tours in Manaus / Extra hotel overnights / Flies (we have an extensive selection of best flies at Camp - $10/each)

MANDATORY YELLOW FEVER VACCINATION CERTIFICATE: A Yellow Fever Vaccination Certificate is required to enter in any Indian Territory in Brazil. It's a Government Regulation to protect Indians. All anglers must bring within their travel documents their vaccine certificates, and we ask that you send us a copy of your Yellow Fever Vaccination certificate in advance of your trip. Our host will take copies to send to the National Indian Institution (FUNAI).

All of Brazilian Amazon is considered a Dengue Fever influenced area.

NATIVE COMMUNITY FEE: This Project was based as a long-term social project that supports the preservation of the Indian Culture by improving their quality of lives. The Kendjam Kayapó Indians has formed an association (AFP – Protected Forest Association) and board to protect their interests moving forward. This Association includes representatives from many Kayapo villages representing many Indian Communities inside the Mekragnoti Indian Territory. The project has a significant user fee on all visiting anglers. The funds from the fee will primarily be used for social projects, infrastructure development, transportation, and medical and education projects.

The fee for the current season is $600 per person. The fee is payable in Cash $USD or Brazilian Reals. This fee represents an important step in the continuing effort to protect our ability to continue to share this amazing and unique part of the world.

Prices are in USD and subject to change prior to booking.