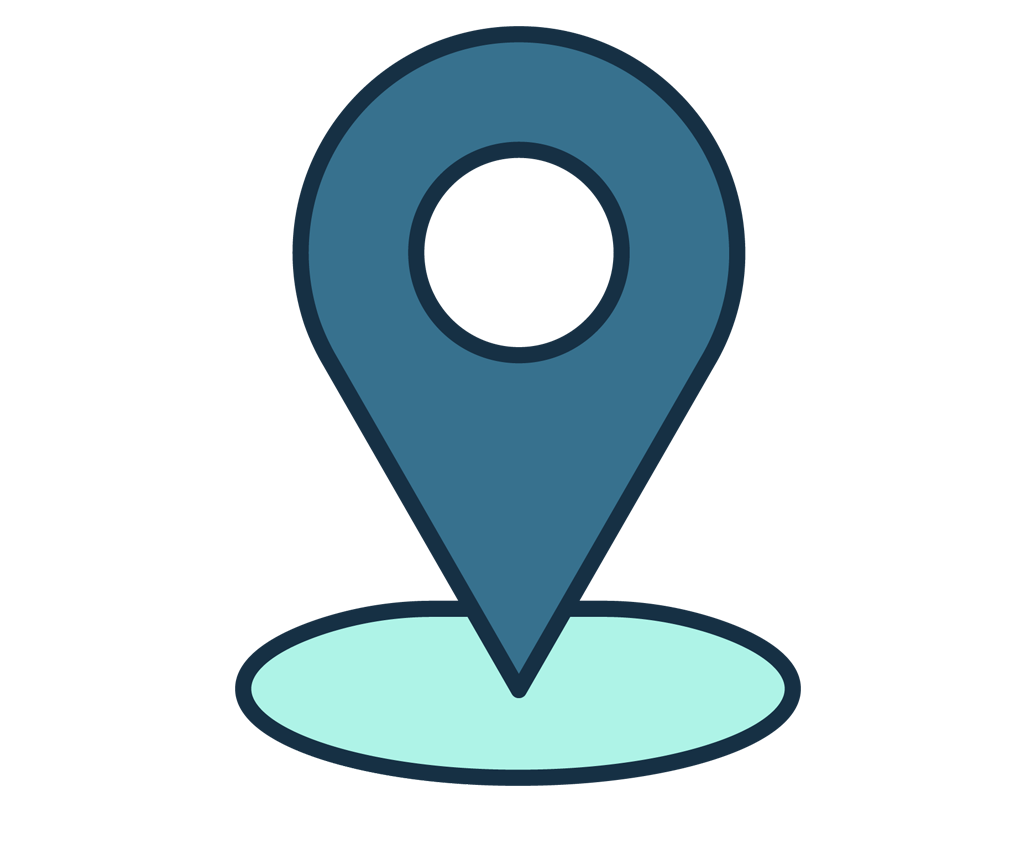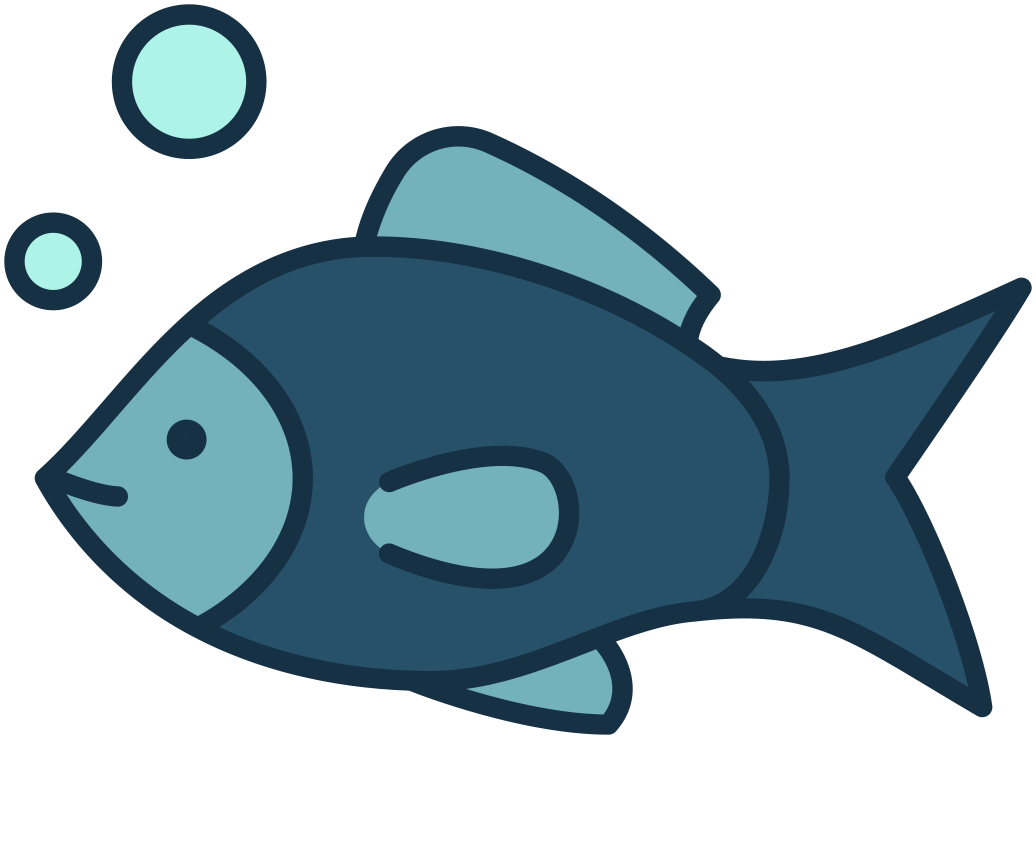 Fishing Style
Wading and Drift Boat
Season
April - May prior to Spring run-off, June - Early November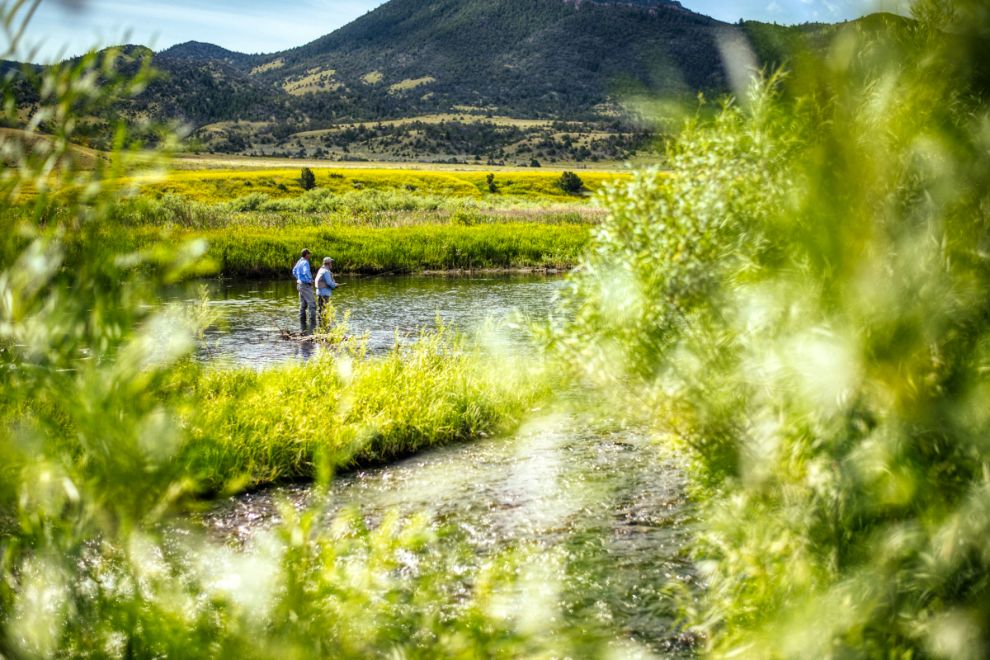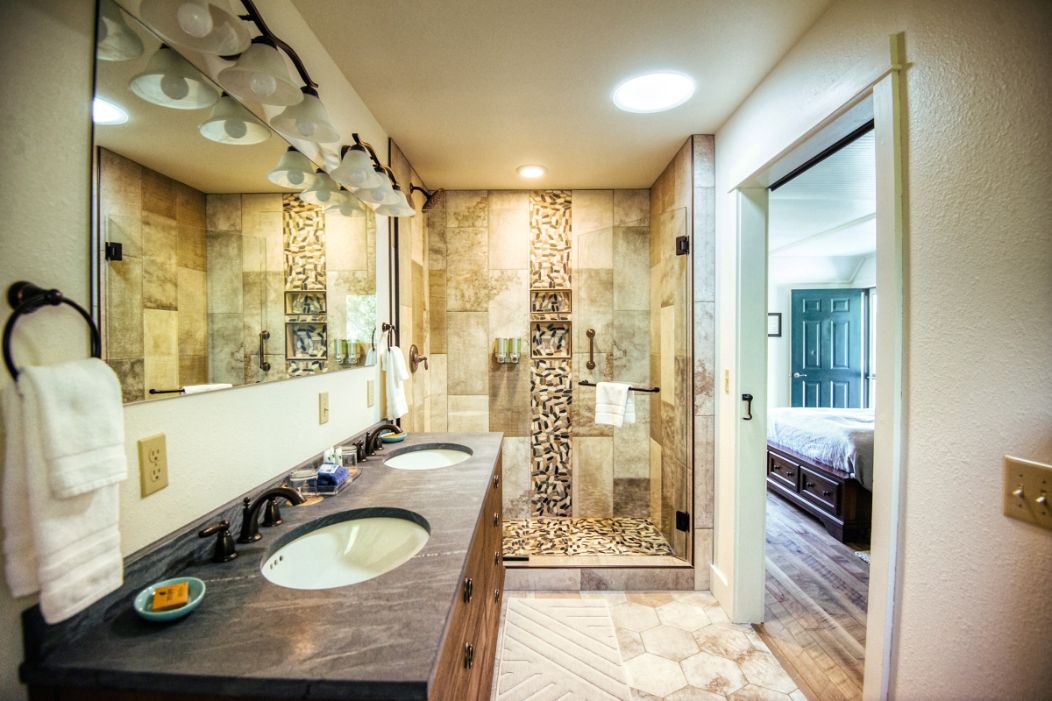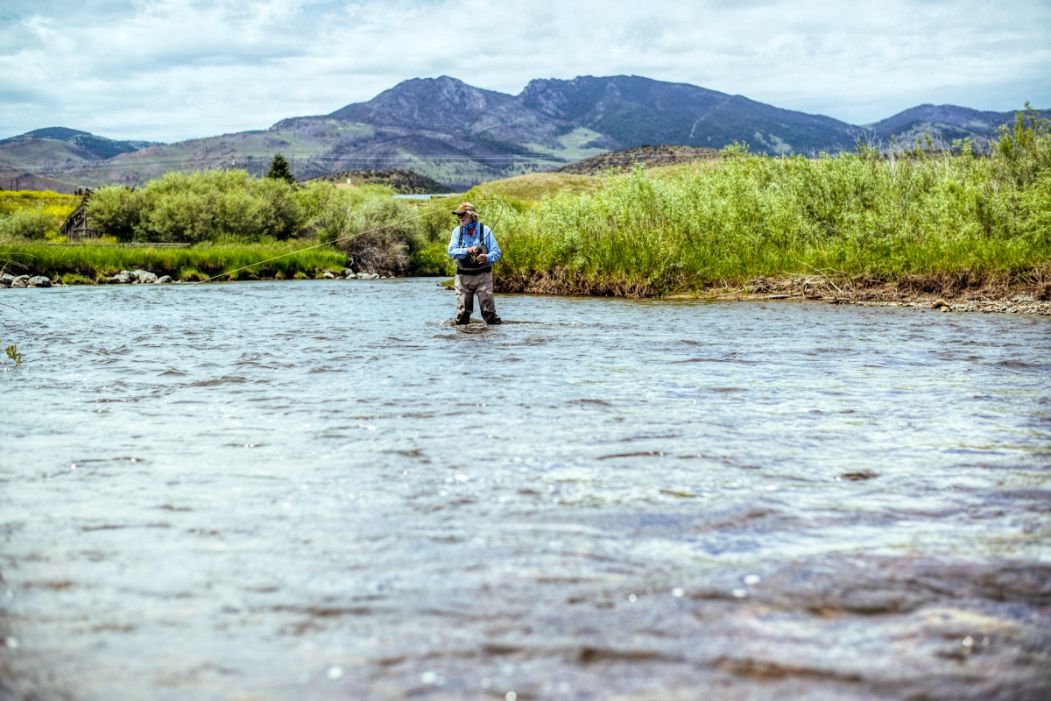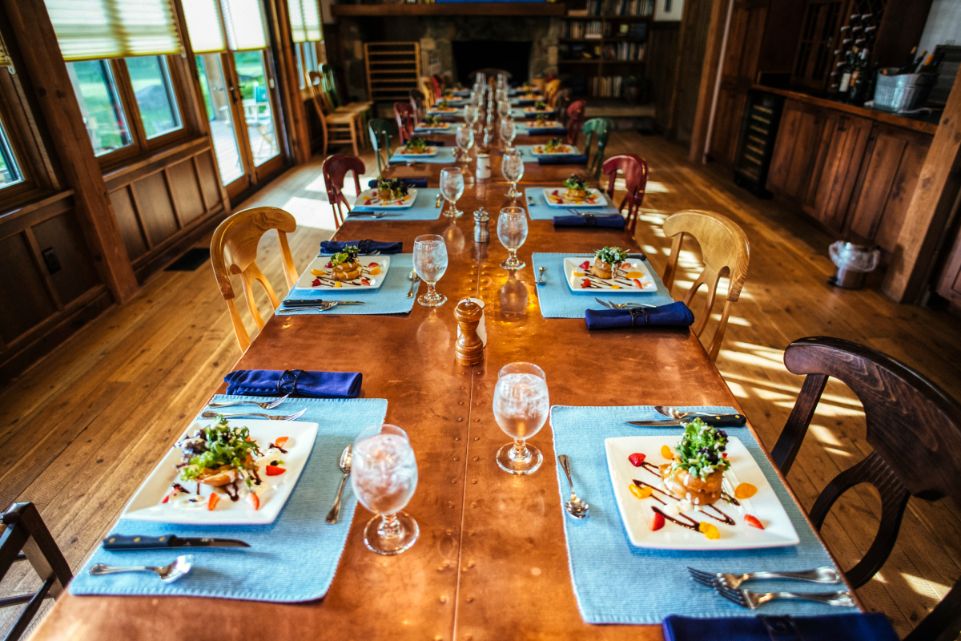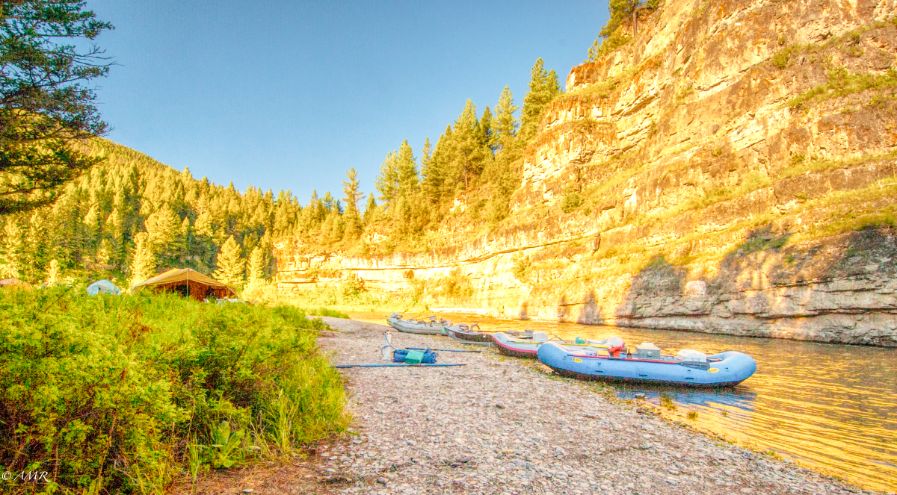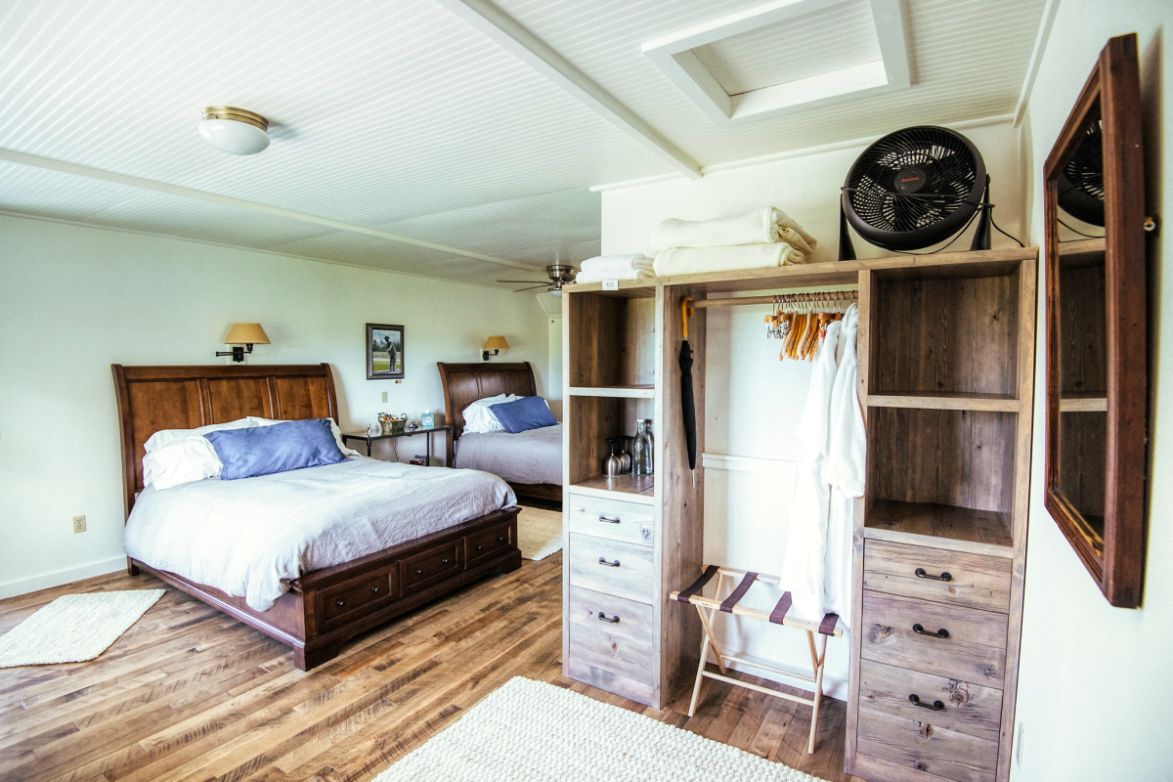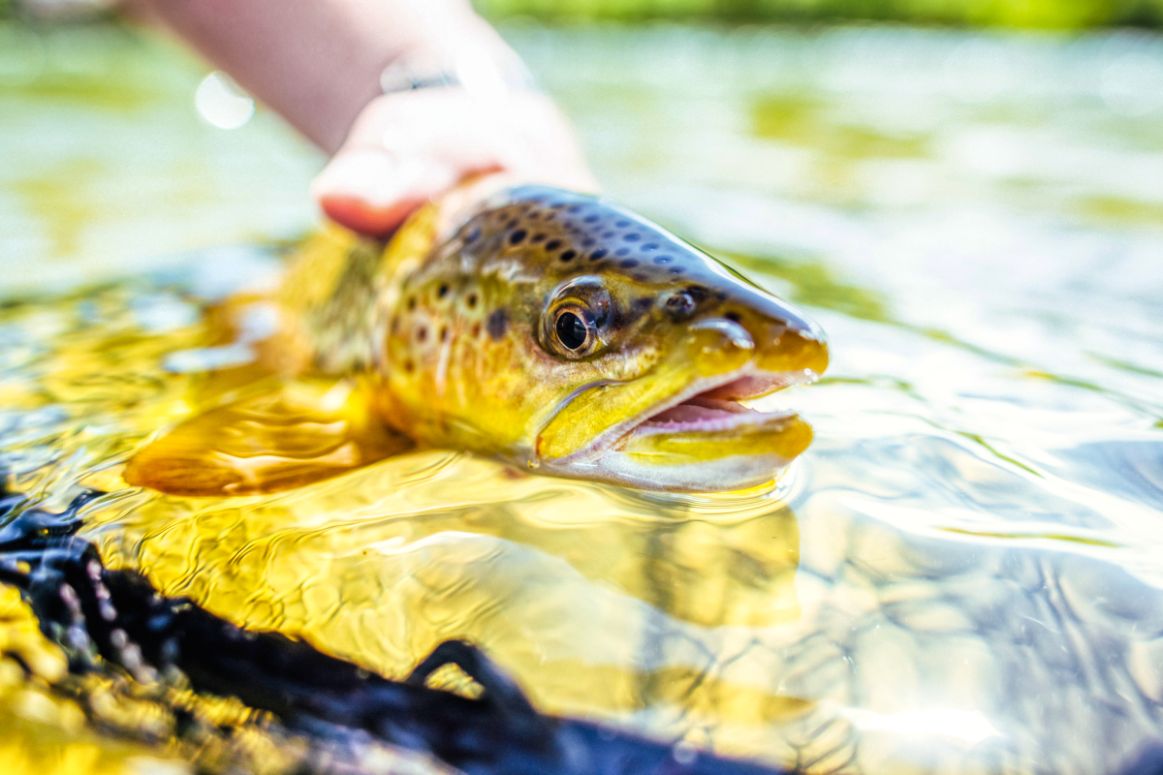 Healing Waters Lodge, Montana
Healing Waters Lodge is an ORVIS endorsed fly-fishing lodge located in the heart of the Ruby Valley. World Class float-fishing trips on blue ribbon rivers — the Smith River, Big Hole, Beaverhead, Madison and Jefferson. Or, wade fish on spring creeks and small meadow streams that meander through some of the most beautiful private ranches in the Rocky Mountains. The Lodge hire some of the best fly fishing guides and offer the best possible fly fishing locations available on the planet.

The Lodge is committed to providing you with the best service possible. After you return to the Lodge after a full day fishing you have time to enjoy a soak in the outdoor hot tub, shower, and relax on your own private porch followed by appetizers, drinks and an awesome dinner.

Did we forget to mention Healing Waters Lodge is Travelers Choice 2020 with Trip Advisor?
Learn more about
Healing Waters Lodge, Montana
Click through to get details on the water, seasons, guest accomodations, and rates.
The Lodge is located in southwest Montana in Montana's Ruby Valley to some of the planet's great trout streams. We provide a beautiful setting, great food, fantastic accommodations so we can get you casting a fly rod and setting a hook on the rivers and streams that dreams are made.

Big Hole River: The Big Hole River flows for 153 miles through a fly fishing wonderland filled with Brook, Rainbow, Brown and Cutthroat trout. The Big Hole is the last remaining habitat for fluvial Arctic Grayling in the continuous United States. Sliding along the Pioneer Mountains, the Big Hole becomes world class for pocket water as the river gains momentum slicing into the Canyon section. One of the most quintessential pieces of landscape in the American West is the "Notch". This is where the Big Hole carves a groove through two pillars of rock. The Big Hole then meanders through the cottonwoods and meadows melding with the Beaverhead just north of the town of Twin Bridges to create the Jefferson River.

Beaverhead: Over 200 years ago Lewis and Clark discovered the Beaverhead River hoping to find a Northwest Passage to the Pacific Ocean. The Beaverhead River flows out of the Clark Canyon Reservoir Dam creating one of Montana's prestigious blue-ribbon trout waters for the largest trout per river mile. The Beaverhead is narrow with undercut banks, plenty of fly devouring brush, and surprisingly, home to very muscular and combative trout. These floats are high risk / high reward with the reward always outweighing the risk. We float places with names like "Task to Trash". The Beaverhead River is less than ten minutes from the Lodge. the largest Brown Trout in the state.

Madison River: The Madison is one large continuous jazz riff as it bee-bops over endless riffles creating a river full of action, constant casting along with endless fishing rewards. The Madison, like all true western rivers, possesses enormous vitality. The river is born in the high plateau of Yellowstone National Park. The Madison should be on every angler's Bucket List. The river has up to 2,500 trout per river mile. Stunning scenery, outstanding guide serve, and comfortable lodging, the choice is easy.

Jefferson River: Healing Waters Lodge is just a ten minute drive from the understated and underrated Jefferson River. The Jefferson runs northeast for about 77 river miles to Three Forks where it meets up with the Madison and Gallatin Rivers to form the Missouri River. The Jefferson has made a dramatic comeback, becoming an excellent fishery through the hard work and cooperation of Landowners, Trout Unlimited, Water Conservation Districts and Anglers, illustrating what we can accomplish when working together.

Smith River Float Trip: Our Smith River float trip is five days and four nights down 59 river miles through some of Montana's most coveted landscapes. Permits are required to flat this most coveted section of the river in order to preserve and protect this important treasure. We put in at Camp Baker and float north each day stopping at camps each night along the way and takeout at Eden Bridge. The river is best known for its scenic beauty, remote setting, tall limestone walls, wildlife viewing and considered a blue-water trout fishery. The river is only accessible by non-motorized watercraft that includes drift boats, rafts, canoes, and kayaks.,

Private Water Fly Fishing: Enjoy pristine fishing on some of Montana's best private waters. The Ruby River is a terrific, small meadow river. Alder Spring Creek is a very challenging spring creek that we have exclusive use on some sections. Boulder River is a small meadow stream tributary of the Jefferson. You will find some fine mid-summer dry fly fishing with attactor dries and hoppers. The Gund Ranch puts clients into some of the largest Rainbows, Brook Trout and Brown's in Montana. The ranch has three spring ponds ranging in size from a couple of acres to eleven acres. Wheat Ranch controls several miles on the lower Beaverhead not floatable for guided anglers. We can however wade fish much like a spring creek for large Rainbow Trout. Morse Land Co. is only a five minute drive from Healing Waters Lodge. There are several miles of the lower Ruby River, a short section of Leonard Slough (spring creek), miles of Mill Creek which is a small meadow stream loaded with nice Brown Trout and a small pond for the still water folks.

Note: All private water fishing requires a rod fee for each angler. Prices very between $100 and $150 per rod per day.
Montana has so much of every kind of water you could possibly want to fish, deciding when to fish is your biggest dilemma. That said, you'll find different seasons on various rivers that specifically appeal to you. We encourage you to call us to talk about your experience, what types of fishing you enjoy the most, do you prefer to wade, boat the big rivers, or float tube in solitary waters. We'll match your skills and desires to particular hatches and watersheds and specifically design a trip for you.

Generally, April and May, prior to run-off, finds Montana's rivers low with warming water temperatures. With growing activity and no pressure on the rivers, nymph and streamer fishing excels, with occasional dry fly action on the top. June brings out the heavy Stone Flies on the Big Hole and the Madison. Big flies appear after the waters clear in early June, and on the Madison, a huge Salmon Fly hatch usually pops during the last five days of the month. July means consistent dry fly fishing. You'll experience caddis, mayflies, and small stone flies in great numbers. With incredible fishing, you'll experience more pressure on the rivers. August means hoppers, beetles, ants and crane flies are fished on the surface for some aggressive large trout. If the surface becomes inactive, you can still fish small nymphs fished off attractor dry flies. September begins like August and transitions into fall like fishing toward the latter part of the month. You'll spend most of the days fishing nymphs and streamers. October and early November bring incredible vistas and beauty, along with very little pressure to go after large (and careless this time of the year) brown trout.
Healing Waters Lodge sits in the heart of the Ruby Valley on 20 acres with a large trout pond, surrounded by cottonwoods, farm and ranch land with beautiful vies in all directions. Nine guest rooms are as clean and comfortable as they are unique. Rod holders and wader hooks keep your gear handy and outdoor table ad chairs invite conversation and relaxation. Each room has a view to be enjoyed.

The Lodge includes a sitting room, dinning hall, guest business office, full kitchen, pool table, Direct TV and provides personalized laundry service for guests. The exercise room has an electric treadmill, lifting bench and workout station. The Lodge has a Fly Shop stocked with loaner equipment for guests to use and items for sale including shirts, jackets, vests, hats, cards and more.

Enjoying delicious food is a big part of being on vacation. We promise you will eat well during your stay. To start, smoked salmon cucumber rounds , toasted walnut and Manchego cheese puffs, Moroccan-spiced elk meatballs with lemon-curry yogurt dipping sauce, Pheasant sausage in Cognac sauce are served up as appetizers. Watermelon soup, locally grown mustard greens with goat cheese-buttermilk dressing salads, roasted bison tenderloins, seared duck breasts, grilled Rainbow trout with mango salsa and Chinois-marinated rack of lamb with mint-cilantro salsa are some of the table items followed by Cuban rum cake, homemade expresso gelato, citrus polenta cake and chocolate beet cake for desert.
Dillon County Airport (approximately 25 mins). Butte Burt Mooney Airport (approximately hour). Belgrade/Bozeman Airport (Approximately 1 hour 45 mins). Dillion, Montana is right off Interstate 15. The lodge is 28 miles north of Dillion.
2022 Fly Fishing Season:

Three Nights Lodging/Two Days Guided Fishing:

$2680 Per Person/double occupancy: A Single Angler pays an additional $100 per night

$1495 Non Fishing Guest When Accompanying an Angler

Four Nights Lodging/Three Days Guided Fishing

$3845 Per Person/double occupancy: A Single Angler pays an additional $100 per night

$2540 Non Fishing Guest When Accompanying an Angler

Five Nights Lodging/Four Days Guided Fishing:

$4385 Per Person/double occupancy: A Single Angler pays an additional $100 per night

$2540 Non Fishing Guest When Accompanying an Angler

Six Nights Lodging/Five Days Guided Fishing:

$5240 Per Person/double occupancy: A Single Angler pays an additional $100 per night

$3010 Non Fishing Guest When Accompanying an Angler

Seven Nights Lodging/Six Days Guided Fishing:

$6095 per person/double occupancy: A Single Angler pays an additional $100 per night

$3590 Non Fishing Guest When Accompanying an Angler

Included in your Healing Waters Lodge stay :

Lodging, meals, guided fishing, beer and wine, loaner fly-fishing equipment, all terminal tackle such as flies, leaders and indicators and lodge staff tips. Free Wi-Fi, air conditioning and guest business office.

Rates do not include :

Fishing licenses, guide gratuities, private water fishing fees.

Air fare.

Airport shuttles. Airport shuttles can be arranged for an additional charge.

Also available are discounted group/exclusive use rates.

Deposit Policy: 50% of the total package price is required within ten days of making your reservations. The balance is due at the completion of your lodging and fishing trip.

Cancellation Policy: If you must cancel your trip, a full refund will be issued if notice of the cancellation is provided at least 120 days prior to your lodging and fishing dates.

Prices subject to change prior to booking.