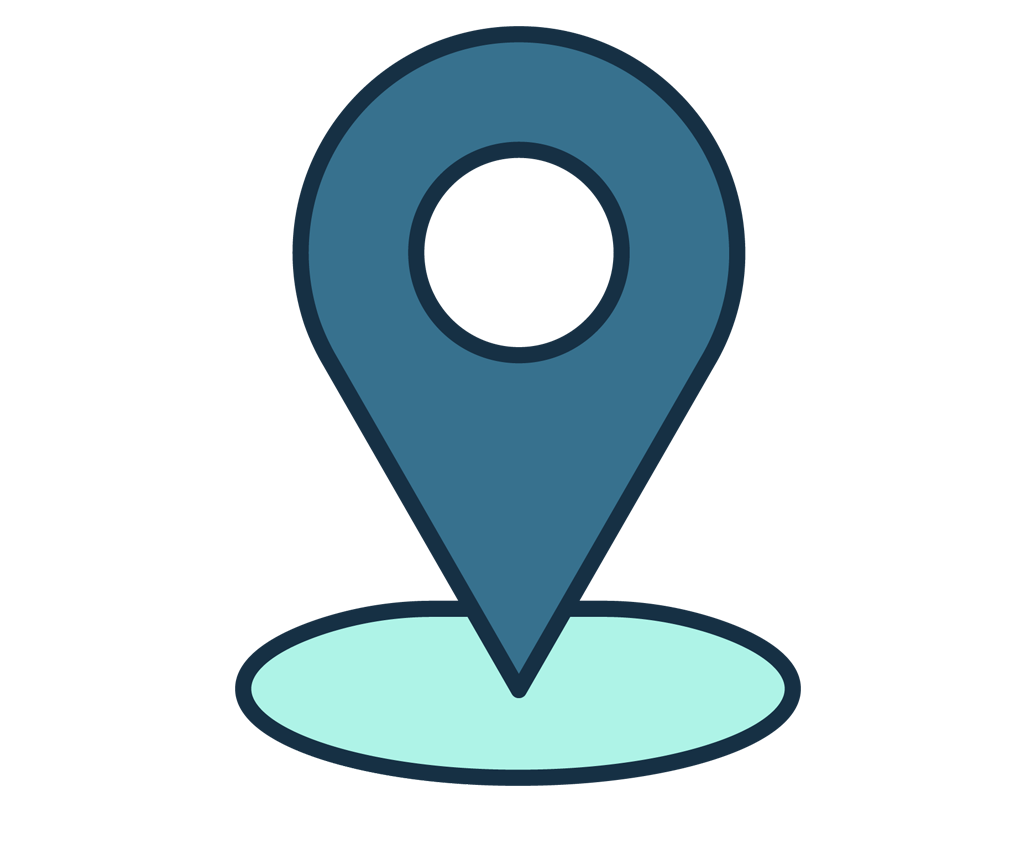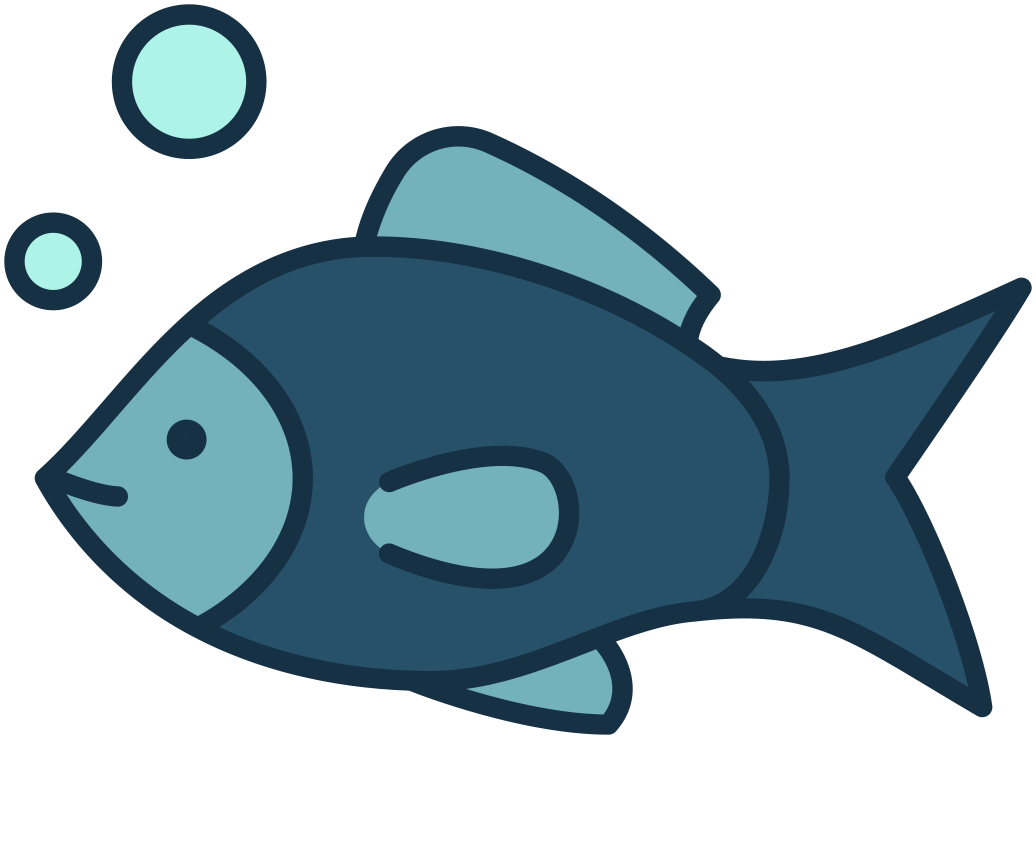 Fishing Style
Wading and Drift Boat
Season
November 1st - May 1st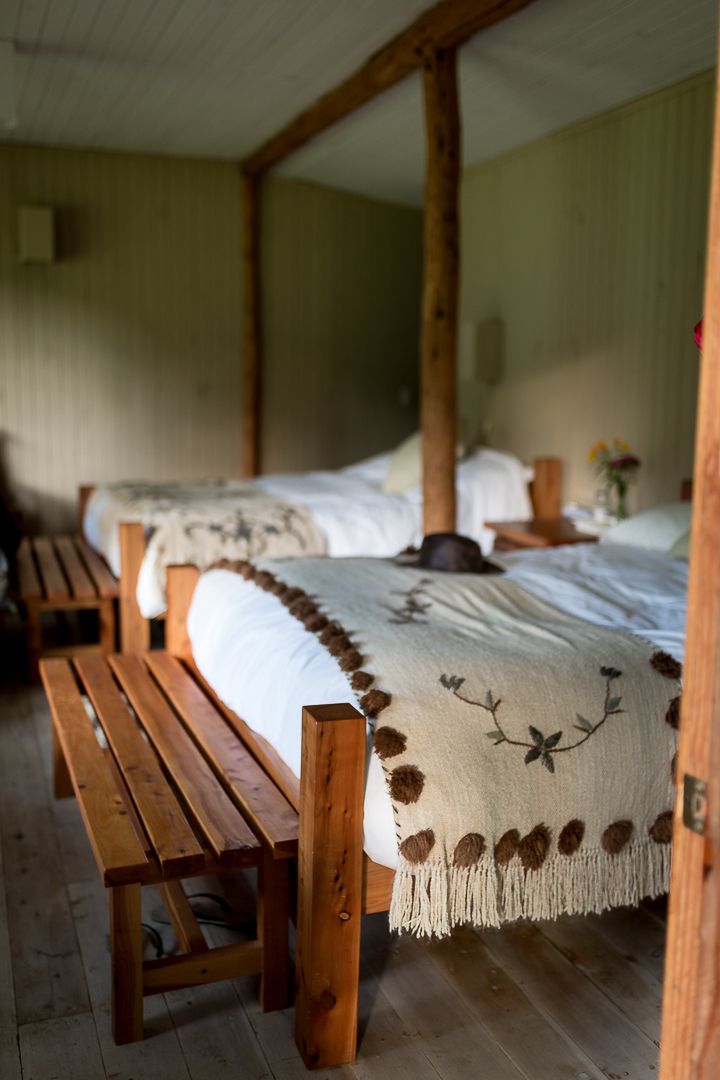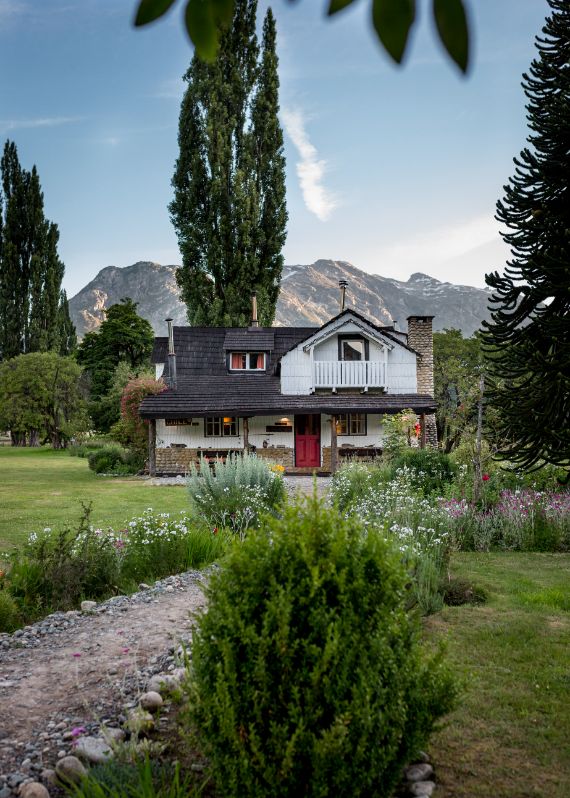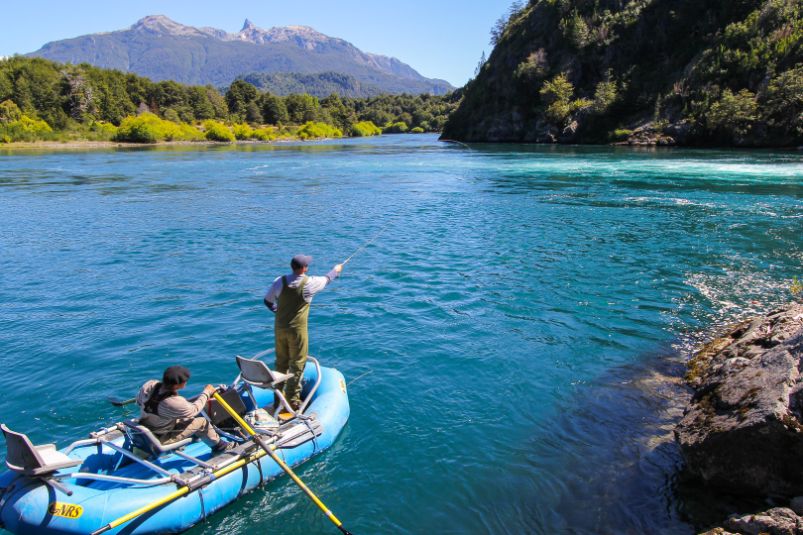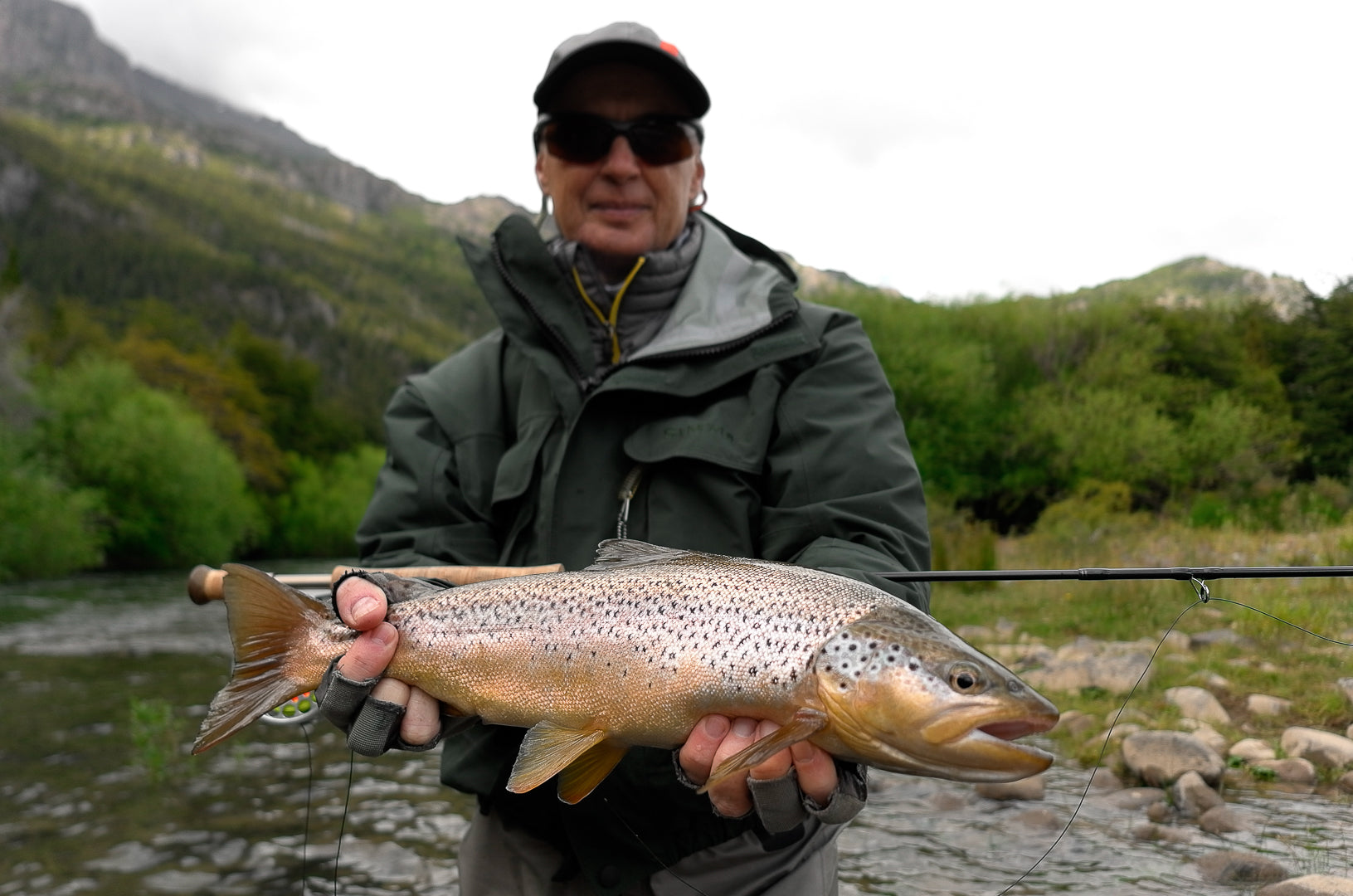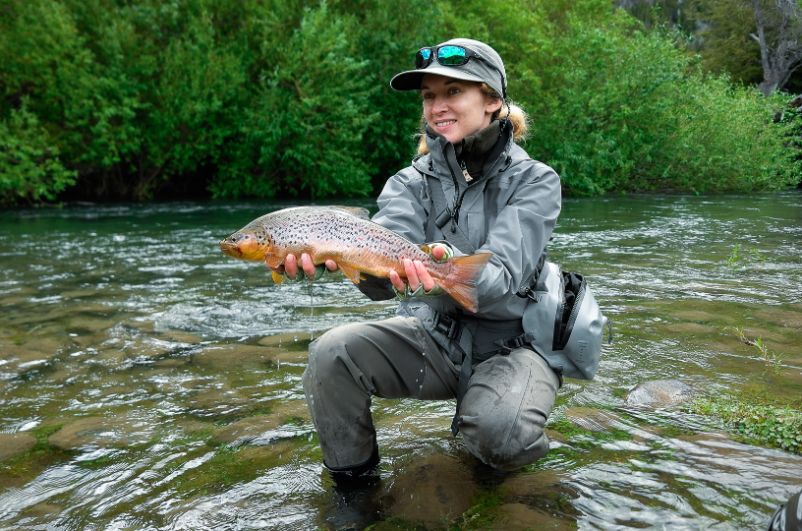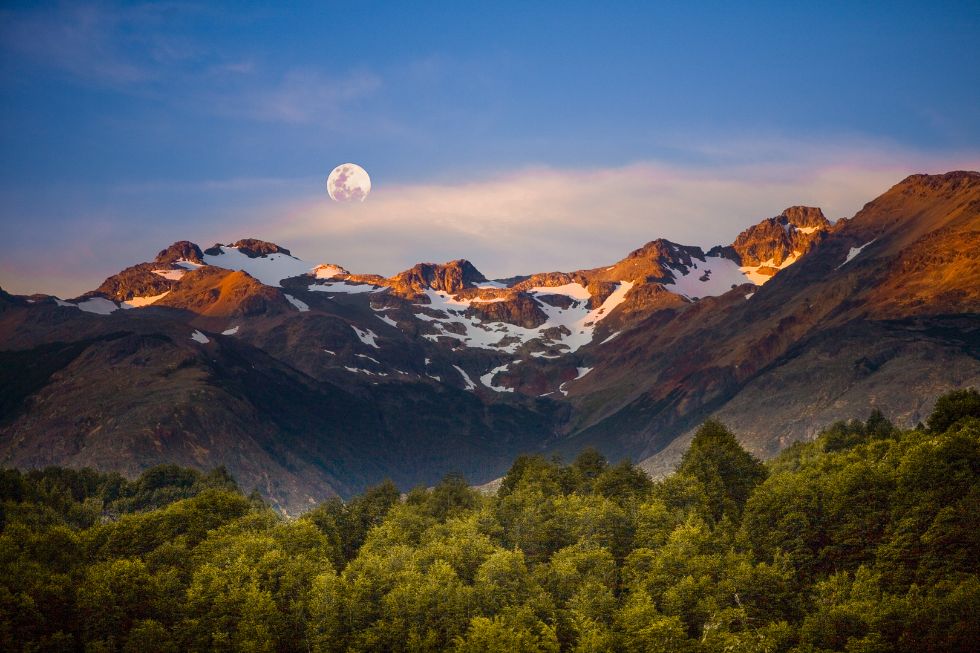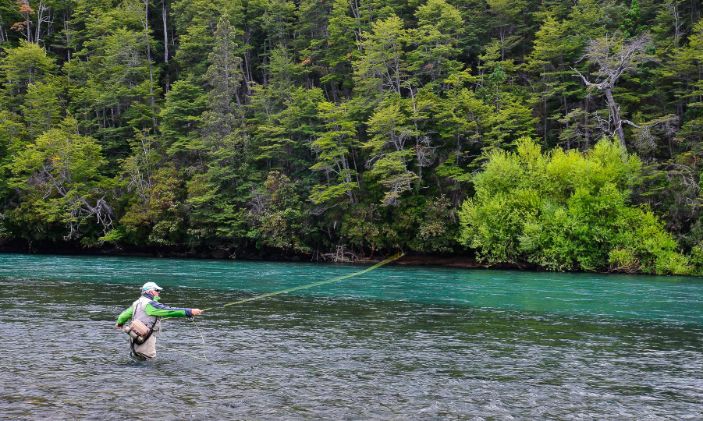 Futa Lodge, Argentina
Across the border from Argentina, and hemmed in by the dense Coihue forests you will find the mighty Futaleufú ("Big River"). This glacial-fed giant is famously known for renowned rainbow and brown trout. Through the season, resident trout key on mayfly, caddisfly, stonefly, and terrestrial hatches while anglers explore endless miles of classic fly water in search of exceptional fish. You will experience float trips on the Futaleufu, wade intimate tributaries and explore hidden lakes for large, unpressured trout. Chilean Patagonia is a fly fishing Mecca for adventurous anglers who want to experience pristine waters in dream like settings. Futa Lodge offers some of the best trout fishing you will encounter in the southern hemisphere with some of the best guides and host.

Learn more about
Futa Lodge, Argentina
Click through to get details on the water, seasons, guest accomodations, and rates.
The trout-rich Futaleufú River flows right in front of the Futa Lodge. Browns and rainbows are wild, healthy and can reach five or more pounds. Fish bite on a mix of streamers, dries, and nymphs, depending on the season, and the terrestrial fishing is a summertime mainstay. Big fish on ultra-buoyant foam flies is the Lodge specialty. In addition to rafting the Futaleufú, the Lodge offers exploratory trips to remote streams and trophy lakes in the area.

Anglers generally leave the lodge early in the morning, around 8 a.m. and return for lunch and drinks around noon. After lunch and a siesta, boats will typically leave the put-in around 4:30 p.m., returning at dusk. Fishing hours will change slightly depending on the time of year. Anglers can also choose to fish through the entire day.

Other activities

Futa Lodge offers much more than incredible fishing. You and your family can enjoy horseback riding in the beautiful Patagonia countryside, trekking, picnics with fine wines to local lakes, river rafting and kayaking. The Futaleufu has world-class stretches of crystal clear water to explore; you may never want to return home.
Trout season in Chile begins mid-November and continues until the arrival of late Fall at the end of April. Summers in Patagonia mirror those in Montana with warm days followed by cool mornings interrupted by occasional thunderstorms. November explodes with wildflowers known as Chocho (Lupine Season) filled with purple, yellow, violet, blue and red flowers. Fish feed on the surface targeting mayfly, moths and caddis. There is no better time to arrive and cast for these beautiful browns and rainbows.


Welcome to your remote and relaxing riverfront home in the Valle de las Escalas region of Chilean Patagonia. The lodge can host up to 8 guests (6 anglers and 2 non-anglers). There are three bright and comfortable cottages—one next to the main lodge and the others bordering the river's edge. The main lodge consists of a cozy living room with a fireplace and two additional double rooms. Laundry service is available.

The kitchen springs to life with fresh regional meats and produce including smoked lamb, handpicked wild berries, mushrooms plucked from the forest. An outstanding team of national and international chefs, trained in both classic and avant-garde culinary techniques, prepare each meal.

Select Bodega Catena Zapata wines adoren the tables. The winery was recently rated as number four in the world icon ranking from Wine Advocate. These are truly great wines that compete on the world stage.
Transfer from Esquel Airport (EQS) to the lodge is about 1 to 1.5 hours. Guests flying through Santiago, on the other hand, will need to fly to the Chaiten Airport (WCH). From Chaiten, you'll be transferred to the lodge via a lodge representative (about four hours drive time).


DECEMBER THROUGH APRIL 2023-2024
7 nights / 6 days $6850
6 nights / 5 days $5950
5 nights / 4 days $5250
4 nights / 3 days $4250
3 nights / 2 days $3250


* Single room and boat: 60% surcharge.

* Non-fisher rate: $650 per night subjected to availability.

Rates are per person based on shared room and shared guide. Prices are in USD and may change prior to booking. Call for a quote.

Included: Lodging, meals, all wines, beer, and local spirits at the Lodge, professional guide services, fishing equipment (Rod, lines and reels).

Not included: Transfer from Esquel or Bariloche, tips for guides and house staff, airfares and laundry service.