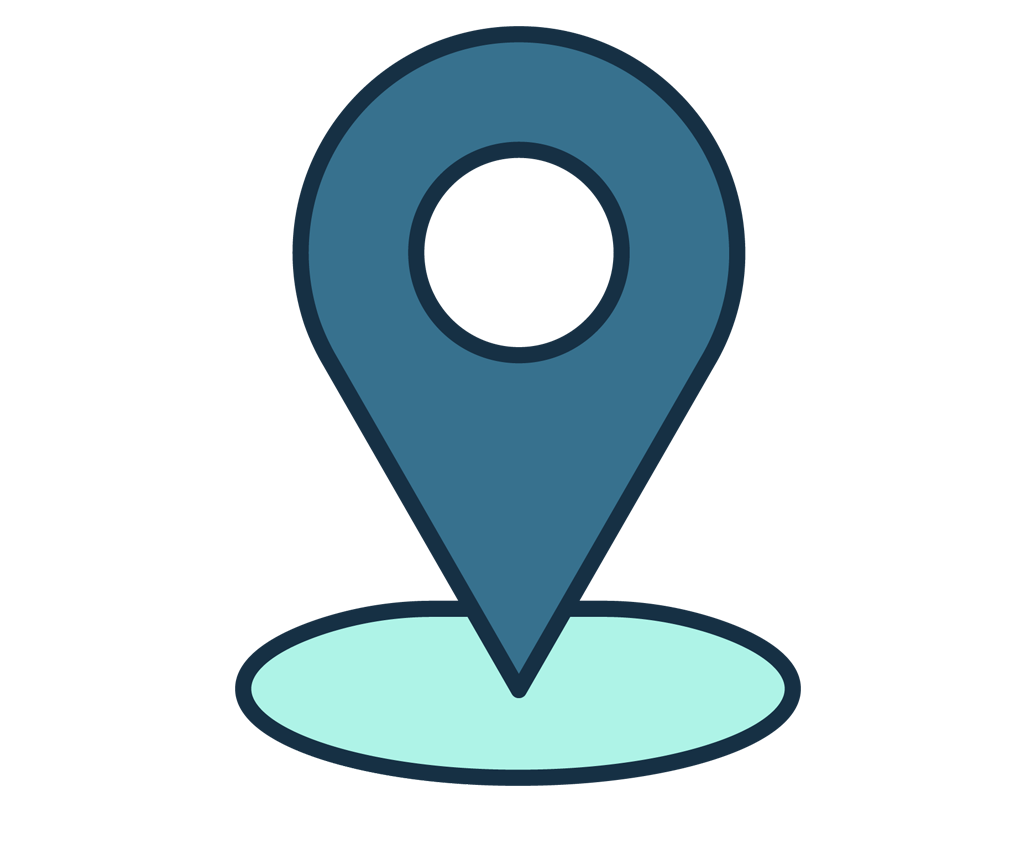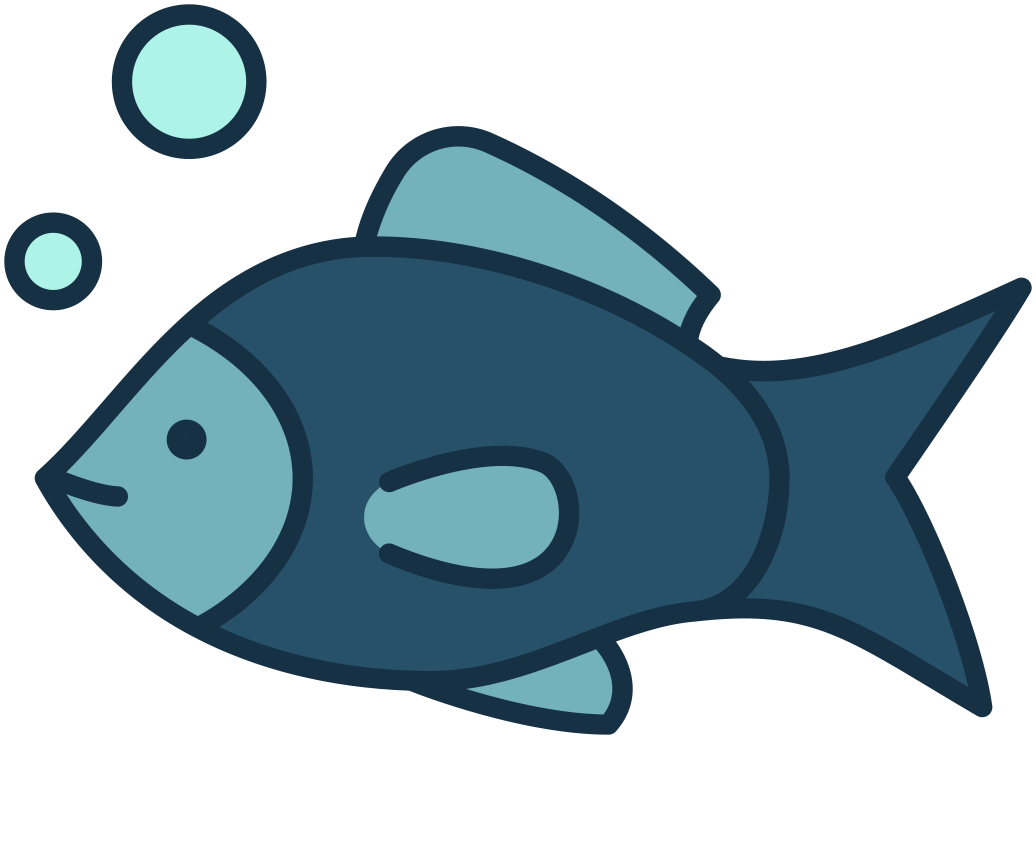 Season
November through April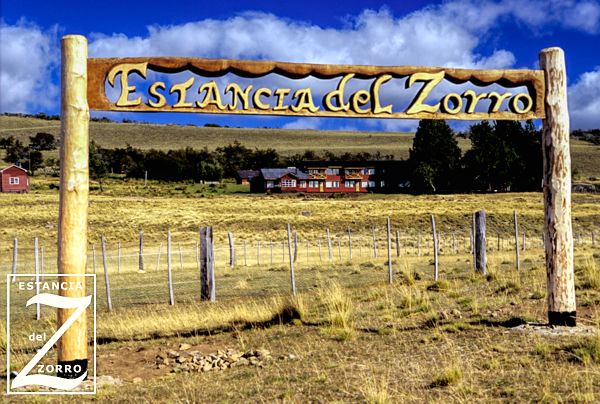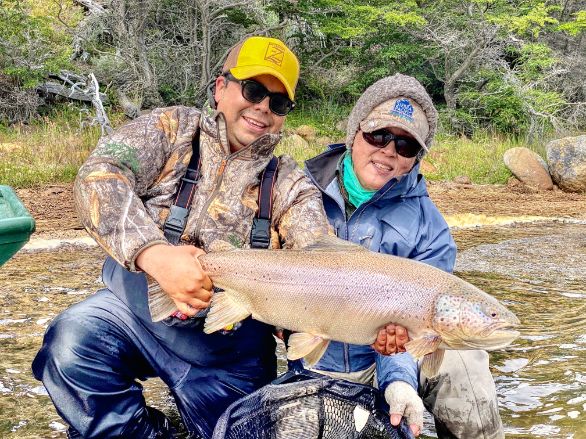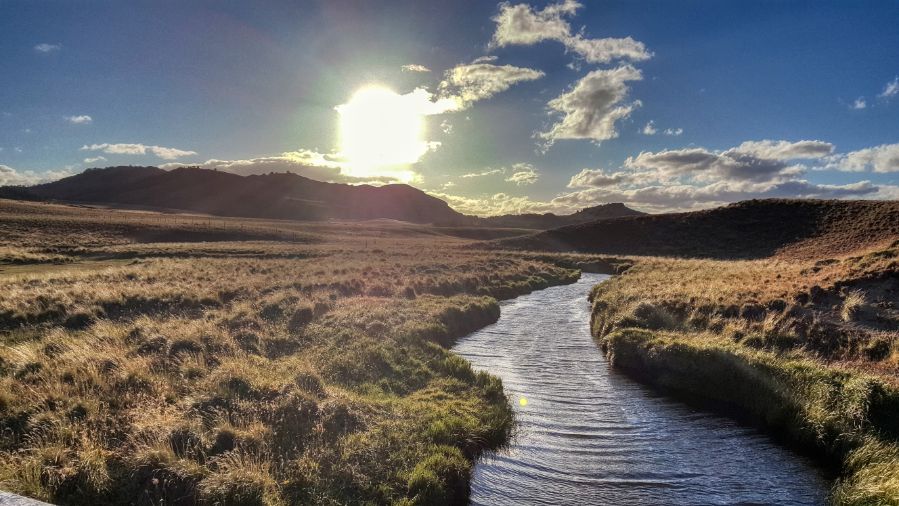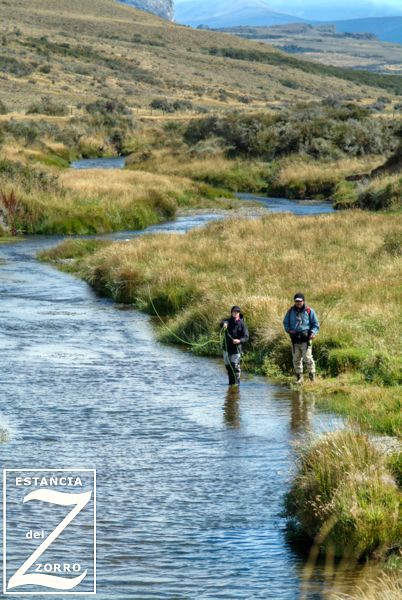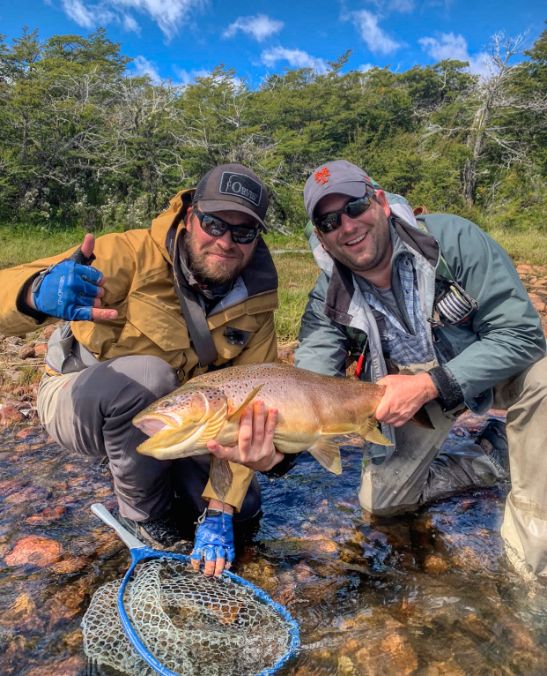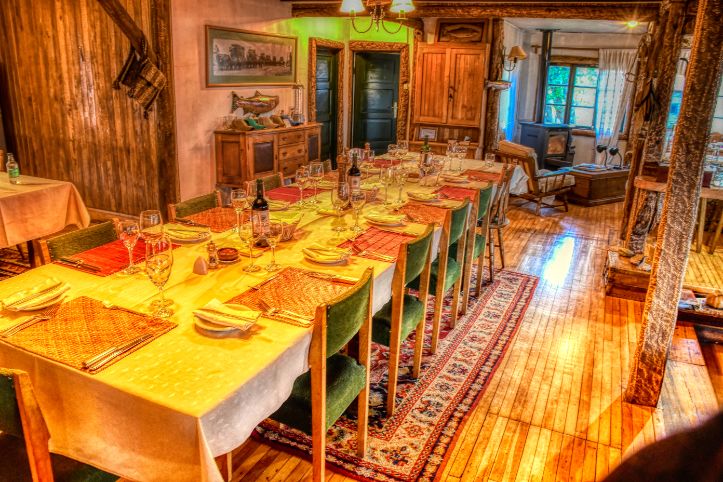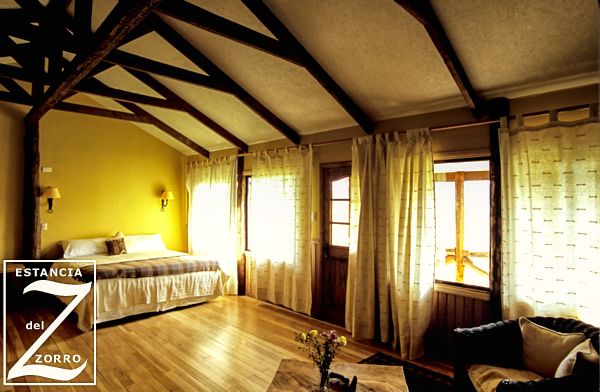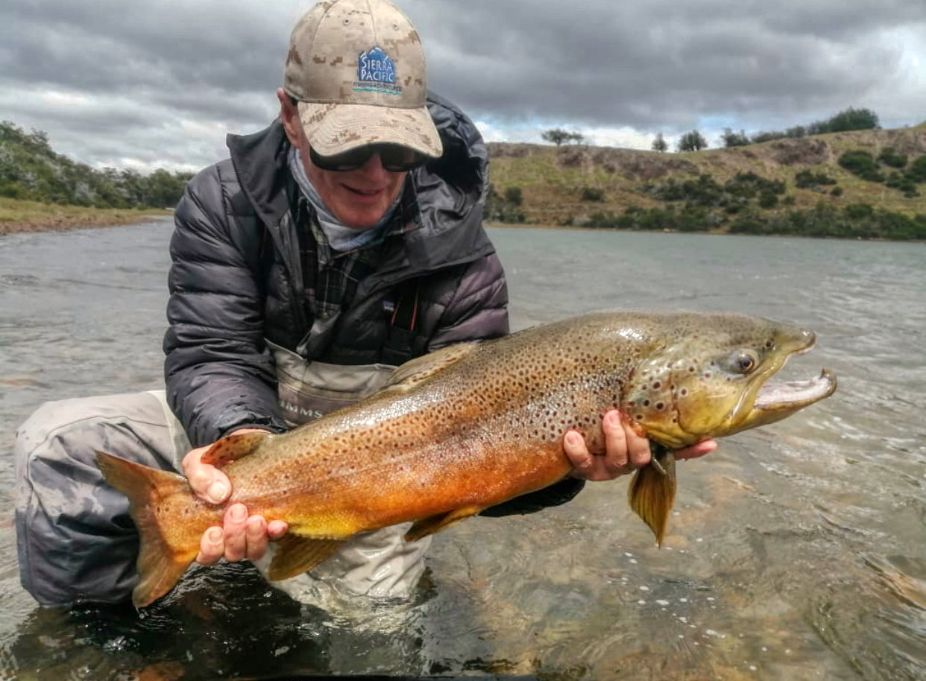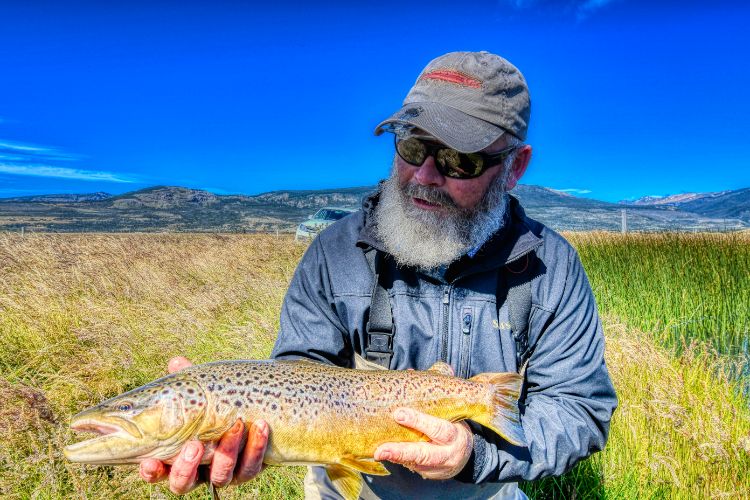 Estancia del Zorro Lodge, Chile
Imagine trophy trout fishing in two countries in the same day! Estancia del Zorro, meaning Ranch of the Fox in Spanish, is one of the only trout fishing lodges in the world where you will alternate fishing between two countries, Chile and Argentina, in one day!  
Estancia del Zorro sister lodge to Cinco Rio Lodge, is situated near Coyhaique Chile, right in the middle of some of the most productive trout fishing in Patagonia, if not the world. The 15,000 acre ranch sits right on the border with Argentina so during your stay at the lodge in Chile you will fish for the ranch's trophy Brown Trout and then within a short drive you can slip over the Argentina to fish for its Rainbows.  
The estancia is so large that you will never leave the property during your stay except when you fish the Argentine estancia private water a short distance away. Estancia del Zorro in addition to its miles of diverse trout water on its thousands of acres, also has its own 15 mile long spring creek on the property that is home to some of the largest Brown Trout you have ever seen . . . some over 12lbs.    
We at Wild On The Fly recommend Estancia del Zorro as it, like it's sister lodge Cinco Rio Lodge offers awesome fishing with the opportunity to fish a very diverse selection of waters, and also enjoy the ultimate in professional service from its guides and lodge staff. 
Learn more about
Estancia del Zorro Lodge, Chile
Click through to get details on the water, seasons, guest accomodations, and rates.
Each day you will explore the pampas, mountains and waters of the vast estancia. You will be taken to fish either on one of the estancia's two private rivers or its own 15 mile long spring creek for huge Brown Trout that get over 10lbs.

On some days you will be taken on a scenic 35 minute drive across the Chilean-Argentine border where you will view many types of exotic wildlife and fish for its big Rainbows. You also have the option to float the famous Simpson River that is located only an hour from the estancia.

It's good to remember that trout fishing in Chile has only been discovered in the last ten or fifteen years, so many of the small streams on the property have seldom been fished and new productive water is being discovered each year. These virgin streams offer superb sight fishing dry fly action in crystal clear pristine water.

While a guest at the lodge you will be transported on the water by white water rated rubber rafts with high backed seats, and when on land in quality 4x4 vehicles. Though the estancia does have some loaner fly fishing equipment available to loan, it is recommended that you bring all of the equipment that you will need, including: rods, reels, waders, boots, flies and other terminal tackle.

The lodges guides have four or more years experience fishing and exploring the estancia's waters. The nationalities of the guides are a mix between American and Chilean and all speak fluent English
Estancia del Zorro is located in the Coyhaique Alto mountain range on the Chilean-Argentine border. It's a full service lodge with comfortable facilities that make the lodge a home away from home for its guests during their week's stay.

At the center of the lodge is a great room Quincho which is comfortably furnished and is where guests meet to swap stories about the fish they caught and their adventures of the day.

In the same building is the dining room where both breakfast and dinner is served. Each room in the lodge has two king-sized beds, air conditioning, private bath and a large private balcony overlooking the ranch, the spring creek and the vast pampas.

Peaceful and secluded the ranch is home to abundant wildlife such as Eagles, Andean Condors, Torrent Ducks and Pink Flamingos. The natural wonders provide great entertainment for hikers and photographers. The estancia is a working ranch, and by observing its daily activities you will become immersed in the rural Chilean culture.

The food at the estancia is cooked Chilean style so expect huge steaks and an impressive selection of top quality Chilean wine.
Most guests take an overnight flight from the US to Santiago's Arturuo Merino Benitez International Airport. From there you fly on a domestic carrier to Balmaceda Airport which takes about 3 hours. Upon arrival you will be met by a lodge representative and transported about 45 minutes to the lodge.
All prices are per guest and based on double occupancy.

7 nights/6 days fishing package: $5,495.00 per person

Included: all round trip transfers two and from the Balmaceda Airport and the lodge, accommodations Saturday through Saturday, all meals, all beer-wine-liquor and other beverages, guide (two anglers per guide), fishing license.

Not included: airfare, personal equipment and tips/gratuities for guides and lodge staff

Prices are in USD and subject to change prior to booking. Ask for a quote.