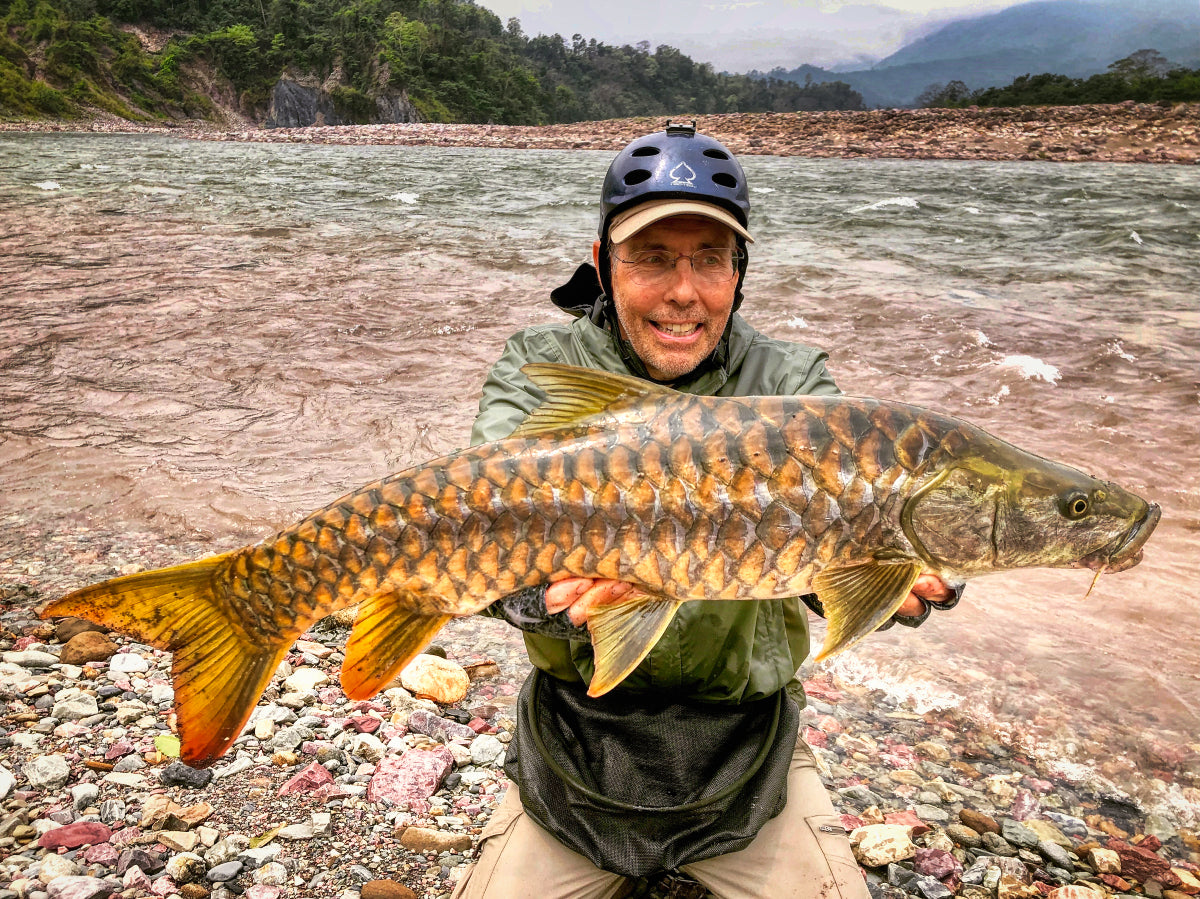 Golden Mahseer
Golden mahseer, scientifically known as Tor putitora, is a highly sought-after gamefish found in the rivers and streams of South Asia, particularly in the Himalayan region. It is considered one of the most prized freshwater gamefish due to its impressive size, strength, and fighting abilities.
Appearance-wise, the golden mahseer is a beautiful fish with a streamlined body and golden scales that shimmer in the sunlight. It can grow to impressive sizes, reaching lengths of up to 2 meters (6.6 feet) and weighing over 50 kilograms (110 pounds). Its large size and powerful build make it a formidable opponent for anglers seeking a thrilling fishing experience.
In terms of behavior, the golden mahseer is known for its aggressive nature and strong fighting spirit when hooked. Anglers often describe the fight with a golden mahseer as a thrilling and challenging battle. Once hooked, the fish puts up a remarkable display of strength, making powerful runs and acrobatic leaps in an attempt to break free.
Golden mahseer are typically found in clear, fast-flowing rivers and streams, preferring deep pools, rapids, and stretches with ample cover such as boulders, fallen trees, and undercut banks. They are primarily piscivorous, feeding on smaller fish, insects, crustaceans, and even small mammals. This varied diet contributes to their impressive growth rates and overall size.
Due to its popularity as a gamefish, conservation efforts have been implemented to protect the golden mahseer and its habitats. Catch-and-release practices are encouraged to ensure the sustainability of the species and to maintain healthy populations in the wild.
Anglers targeting golden mahseer often use a variety of fishing techniques and tackle. Popular methods include fly fishing, spin fishing, and bait fishing. Fly anglers may employ large, streamer patterns to imitate baitfish, while spin anglers use lures such as spoons, spinners, and crankbaits. Bait fishing with live or dead baitfish can also be effective.
In summary, the golden mahseer is a prized gamefish known for its size, strength, and fighting abilities. Anglers seek out this magnificent species in the rivers and streams of South Asia for the thrilling fishing experience it offers. Its aggressive nature, impressive size, and breathtaking beauty make it a highly coveted catch among fishing enthusiasts.