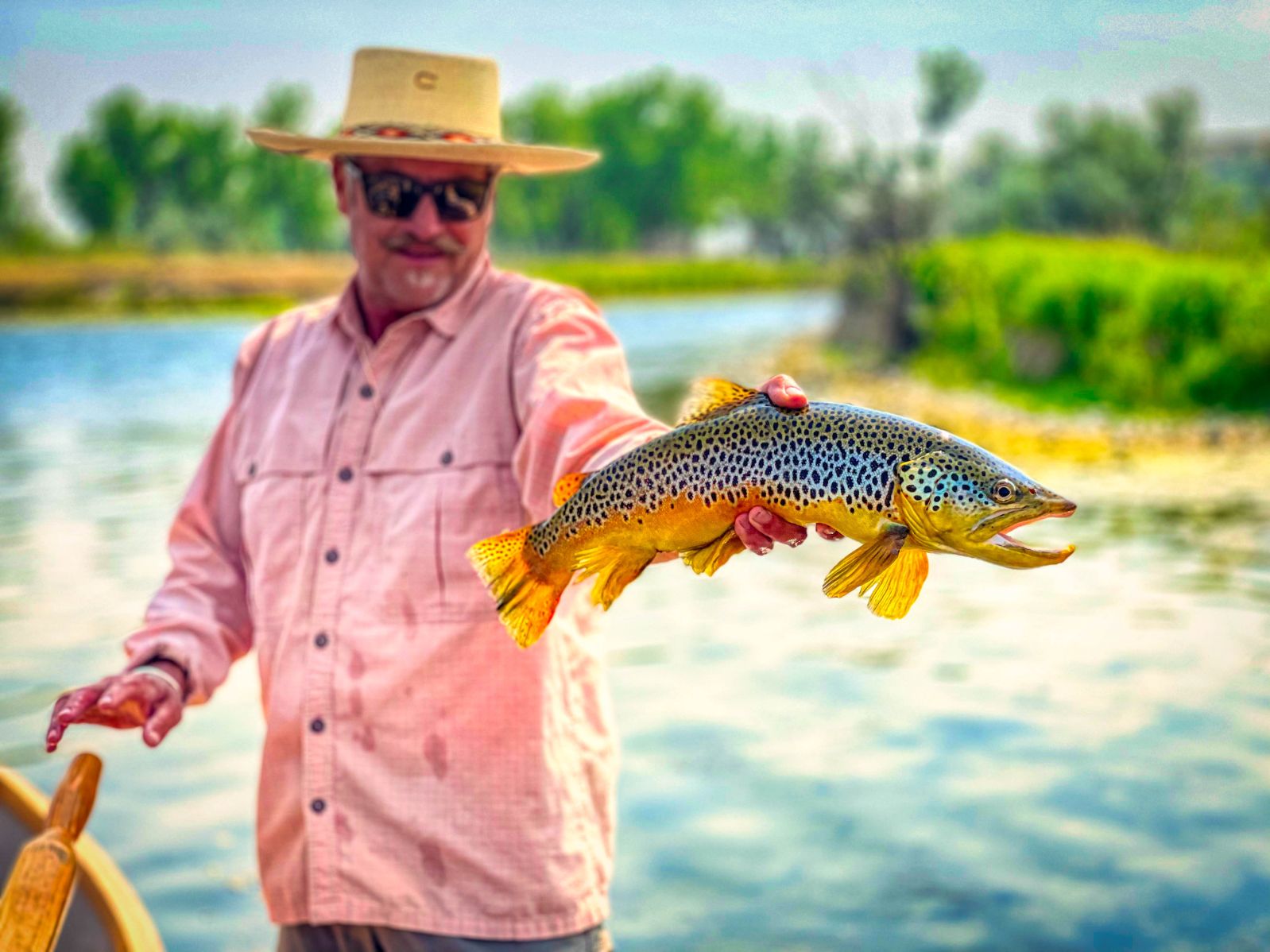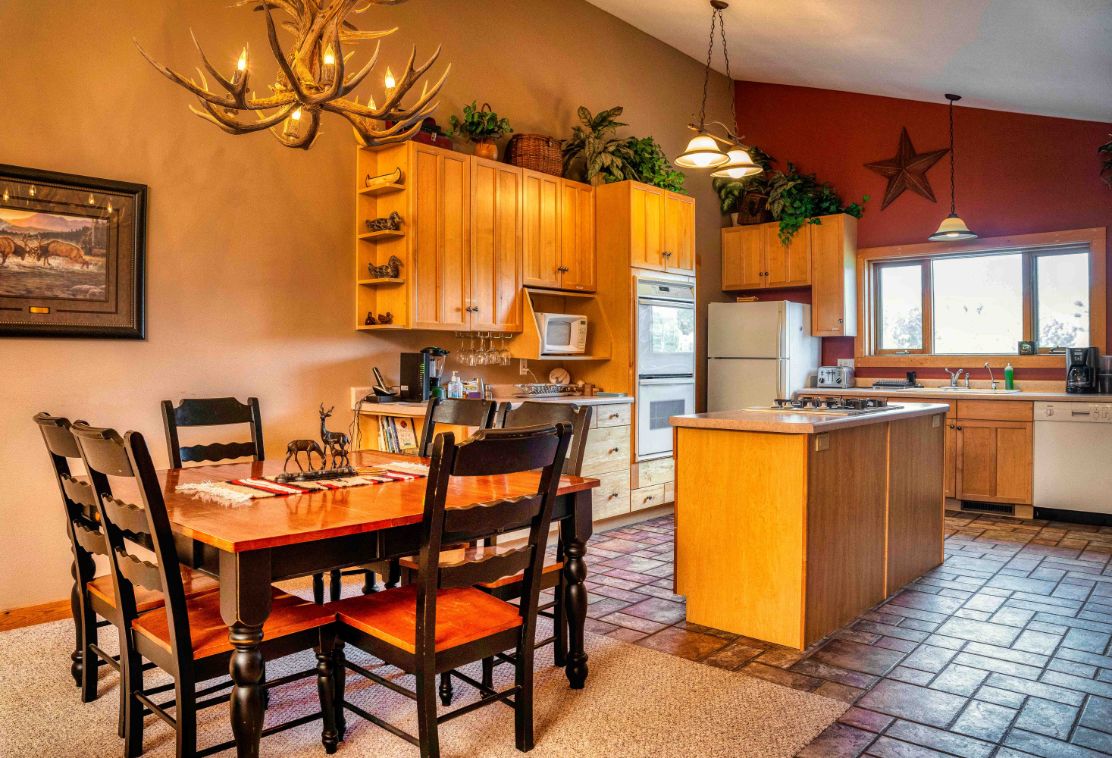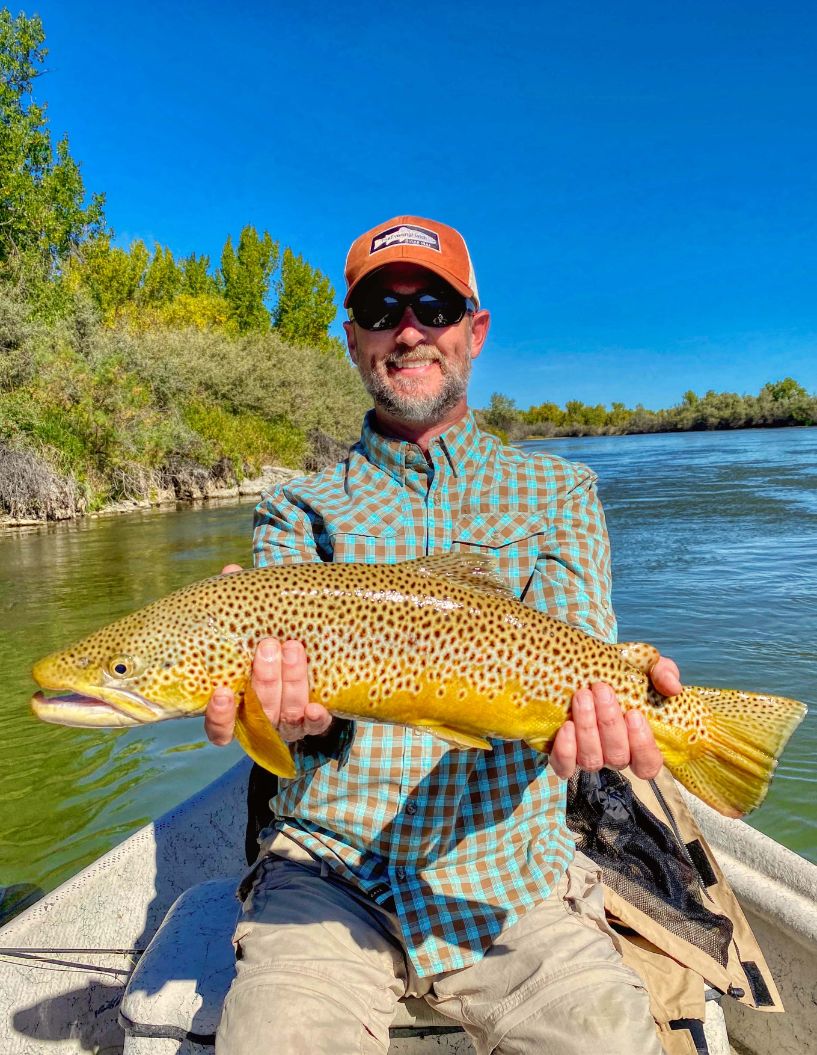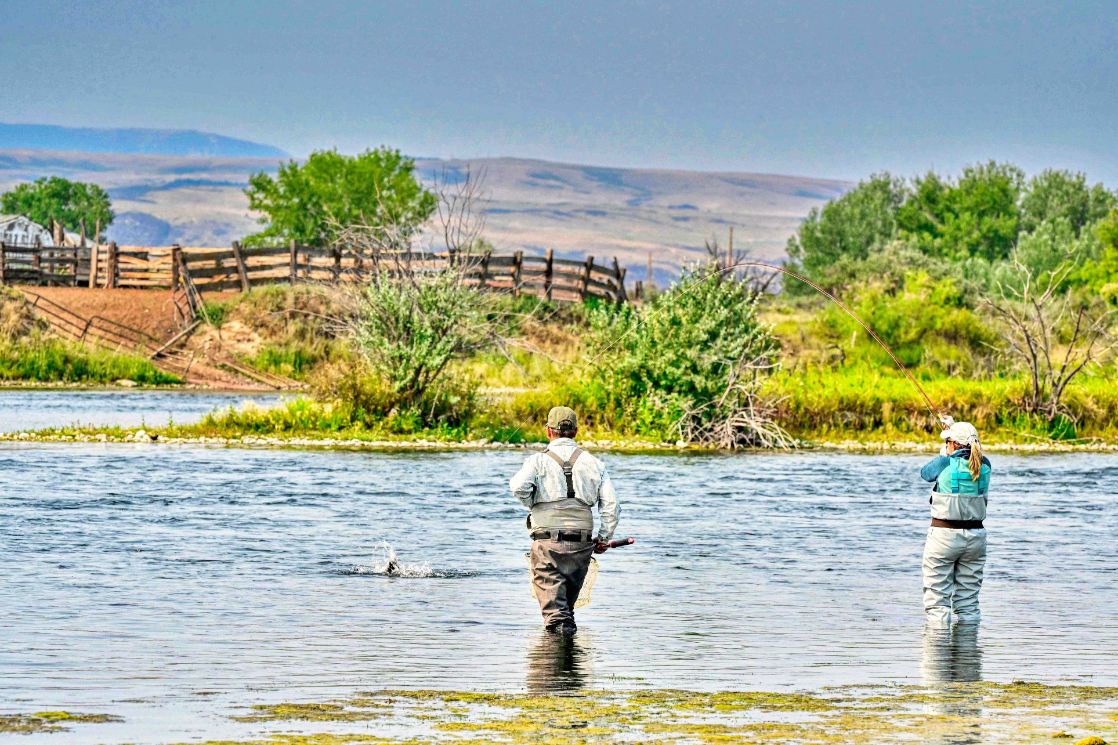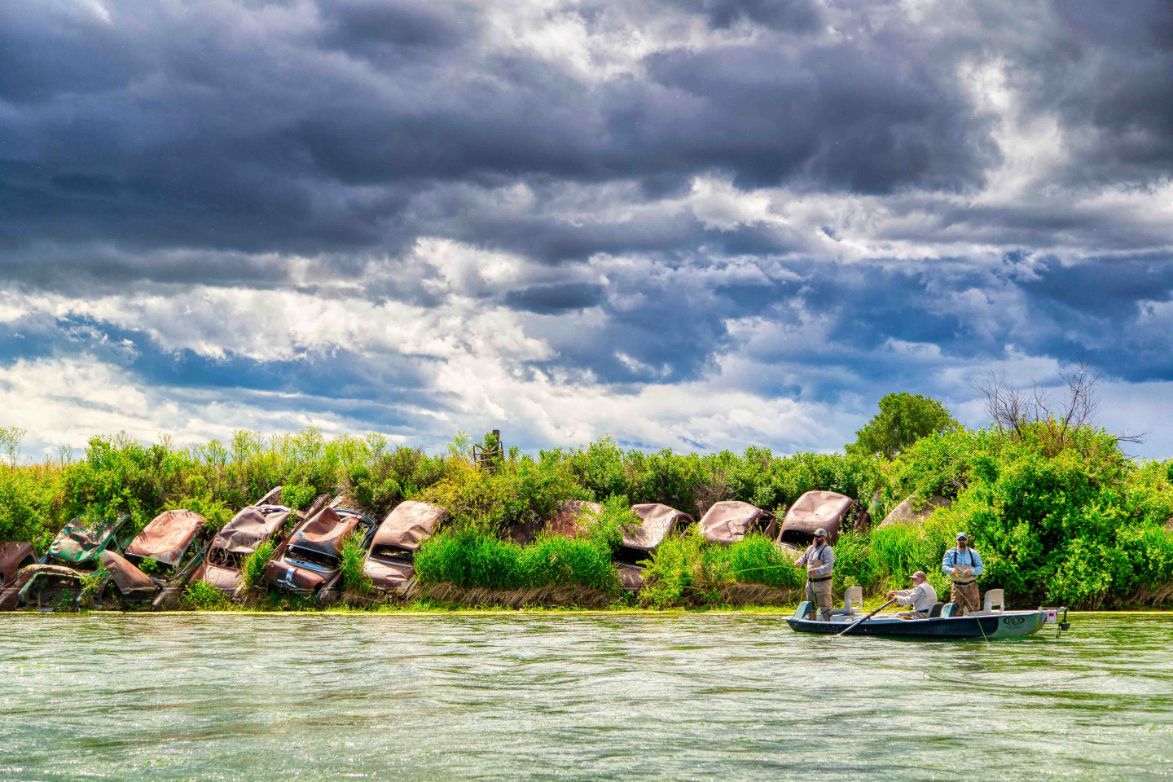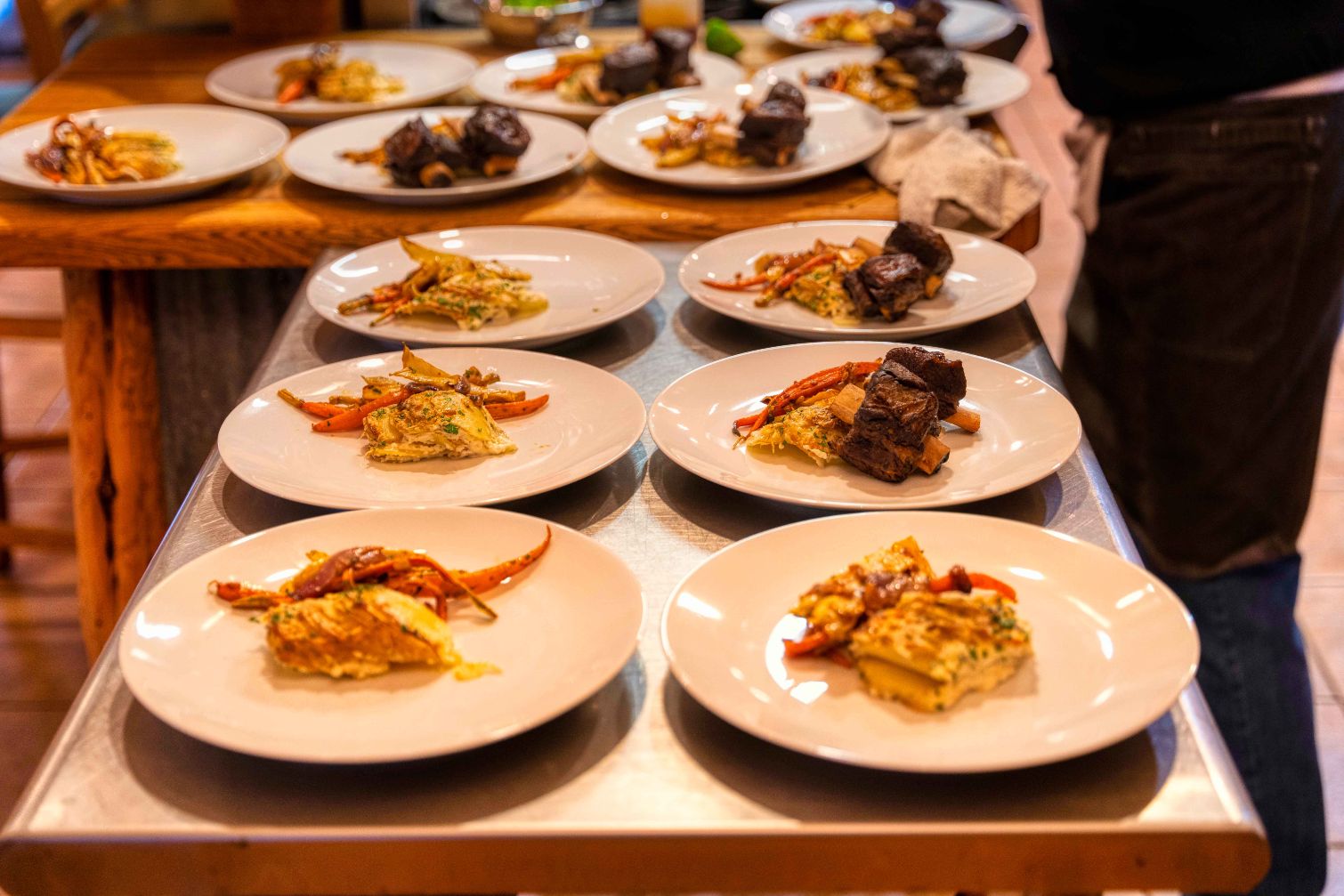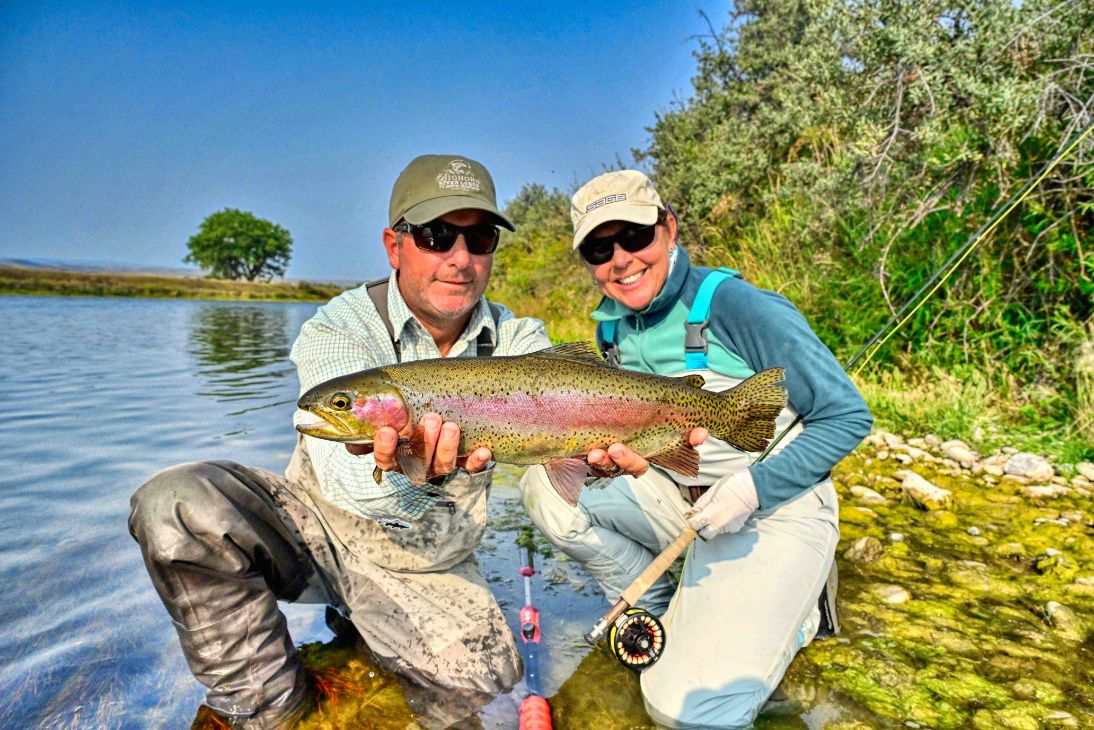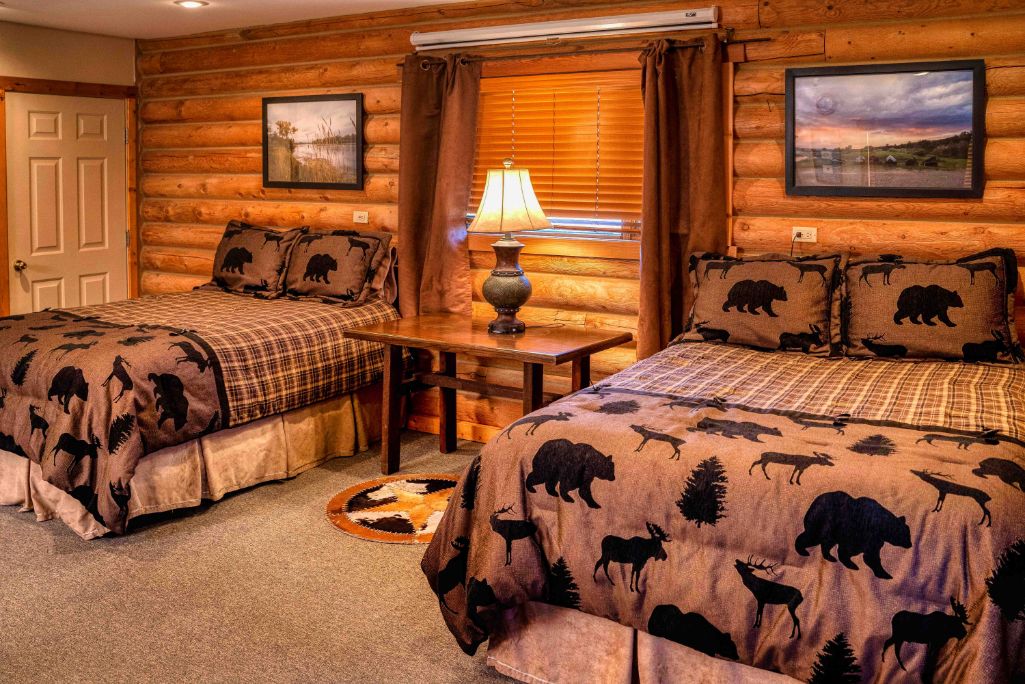 Big Horn River Lodge, Montana
The Bighorn River Lodge provides the ultimate in Montana comfort as well as outdoor adventure. The Lodge specialize in creating the perfect fly fishing experience for guests with expert Montana fly fishing guides, resort-like accommodations and gourmet cuisine. Guests may choose to stay in one of the 5 comfortable lodge bedrooms, fitted with two beds and Big Sky charm or rent the spacious private Caddis Cabin with its 3 bedrooms, accommodating up to 6 guests. With its log cabin atmosphere and western hospitality, the Bighorn River Lodge is the ideal Montana fishing destination.

Learn more about
Big Horn River Lodge, Montana
Click through to get details on the water, seasons, guest accomodations, and rates.
Known as the finest trout river in the country, the Bighorn River boasts an abundance of trout ranging in size from 14 to 18 inches, many exceeding 20 inches. Recent fish counts indicate an unsurpassed fish population of 5000 - 6000 brown and rainbow trout per river mile. The Bighorn River is situated on the eastern edge of the Rocky Mountains just north of the Wyoming-Montana state line. If you are looking for a once in a lifetime Montana fly fishing vacation, this is your destination. With the completion of Yellowtail Dam in 1967, the Bighorn River has become a clear, cool tail-water. With controlled water flows and over twenty-six miles of fishable river, guests are often surprised by the abundance and size of trout caught each day. Fly fishing the Bighorn River is a truly unforgettable experience.

26+ miles of diverse waters and fish habitat

5,000-6,000 strong and healthy trout per mile

Controlled water flows through serene undeveloped agricultural valley

Bighorn River Lodge prides itself on proving guests with the opportunity to be assisted by highly professional and seasoned guides. Not only is the lodge a top fishing destination, it attract some of the most talented guides in the industry. These men are devoted to their craft and typically spend over one hundred days on the river each year. Whether you are a beginner who is casting a fly rod for the first time or a world-travelled fly fisherman, the guides adapt to your needs and requests to ensure your time on the water is the best Montana fly fishing experience possible.
All Year. Best June - September


The Bighorn River Lodge is the only lodge situated directly on the bank of the upper Bighorn River. The Lodge is crafted in the log-style construction that is representative of historic Montana. Guests enjoy luxurious double occupancy rooms. Each room features a pair of soft, warm beds adorned with fine linens, a private bathroom and plush accommodations. King size beds are available for couples on request. The Lodge comprises of five different bedrooms each with it's own unique personality and décor.


The Bighorn River Lodge has been described by guests as "a gourmet restaurant disguised as a fishing lodge." Guests can expect hearty Montana-style breakfasts, delicious handmade boat lunches, and savory home cooked dinners that are beyond compare. A typical dinner might include your choice of Merlot Glazed Beef Short Ribs or Cornmeal Crusted Walleye with Lemon Caper sauce, served with Garlic Roasted Mashed Potatoes and Bacon wrapped Asparagus. It is truly exquisite cuisine, prepared from scratch every day.

Bon Appetite:

The food is as memorable as the fishing. Executive Chef Shawn Smith and the culinary team prepare fresh and locally-grown produce with the finest cuts of meat, poultry and fish to prepare 5-Star cuisine. Awaken to the smell of Montana roasted coffee brewing while bacon sizzles on the griddle. Enjoy a sit down home-style breakfast that includes banana bread French toast, Montana huckleberry syrup, apple chicken sausage, Mexicana scrambled eggs, homemade cottage potatoes, Canadian bacon, blueberry pancakes, Montana apple smoked bacon, healthy options of steel-cut oats, fresh fruit and yogurt are always available.

Boat Lunches as Enjoyable as the River Itself

Just ask any guide, the Bighorn River Lodge is known for having the best boat lunches on the river. No PB and J sandwiches here (unless requested, of course!). When lunchtime rolls around, your guide will find a quiet spot on the banks of the Bighorn River to eat. On warm days, meals may consist of deli-style sandwiches and side salads such as:

Turkey club and pasta salad or taco salad with chipotle ranch

Cubano and a Caesar salad or crispy fried chicken with potato salad

Pulled Pork (brined overnight and slow cooked in the smoker).

**All boat lunches are accompanied by a variety of chips, homemade cookies, snacks, cold water, and soft drinks.

When the weather turns cooler, enjoy hot soups all made from scratch in our kitchen, including:

Minestrone, clam chowder, chili, cream of broccoli, or potato soup.
If you are flying, Billings Airport is the ticket. Its a short 1 1/2 drive to the lodge from Billings. 301 BigHorn River Lodge Loop, St. Xavier, Montana.
3 Nights, 2 Days Fishing . . . . . $2,100.00/per person
4 Nights, 3 Days Fishing . . . . . $2,550.00/per person
5 Nights, 4 Days Fishing . . . . . $2,950.00/per person
6 Nights, 5 Days Fishing . . . . . $3,450.00per person

Price listed are per person, double occupancy and are subject to change and may be modified or withdrawn without notice.

Packages include all food lodging and guided fishing with double occupancy in the rooms and 2 anglers per boat.

Single supplement charge is $200 per fishing day.

Not included is alcohol, room tax and gratuities for guides and staff.

Food and lodging only: Call for pricing and availability.

Non Sporting rate: $275 per night.

River daytrips: $525 for 1 to 2 anglers.

Jet Boat day on the lake: $550

Rental gear: $50 per day

Skeet Shooting: $50 per person. Minimum of 2 people.

Caddis Cabin: $350 per night for 4 people and $50 per each additional person with a maximum of 6. Minimum 2-night stay.

Fly Fishing School: $2,495